After much anticipation, I finally have gotten in some playtime with Funko's Jurassic World: The Legacy of Isla Nublar, the first legacy game from Funko Games and the first one to use the Jurassic Park/World license. However, this is a legacy game. It has by the estimation of Funko Games about 40 hours of playtime. So I'm not even close to done with the whole thing. But while I work towards a more comprehensive review of the game, I wanted to do a little first impressions piece to give you an idea of how it starts and what it looks like when it's fresh out of the box. Almost like a preview of sorts! So gear up and get ready as we take our first of many forays onto Isla Nublar!
What's In The Box?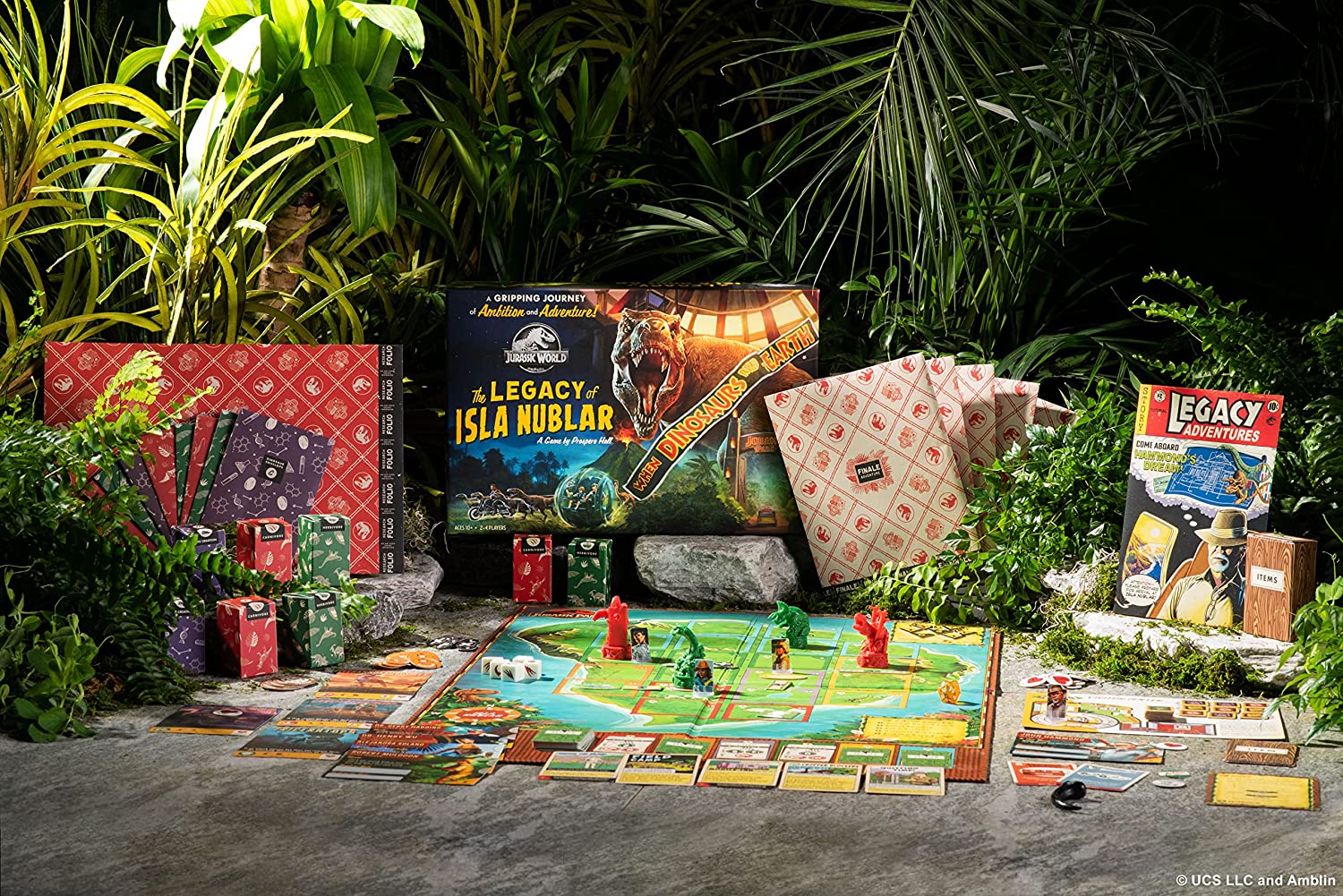 It's a Funko game so you're really getting top tier production value, which is obviously an accepted fact for legacy games (you're dropping $100+ on them they gotta make it at least a little worthwhile) but it's still good to see they spared no expense (whey) on a licensed game. Obviously the little dino movers are the big attraction but the booklets and even envelopes fit the theme perfectly. Lots of care was taken to get the right feel. My favorite even since my PAX preview has been the instruction booklets, which have the vibe of a mid-century adventure comic.
How's It Play?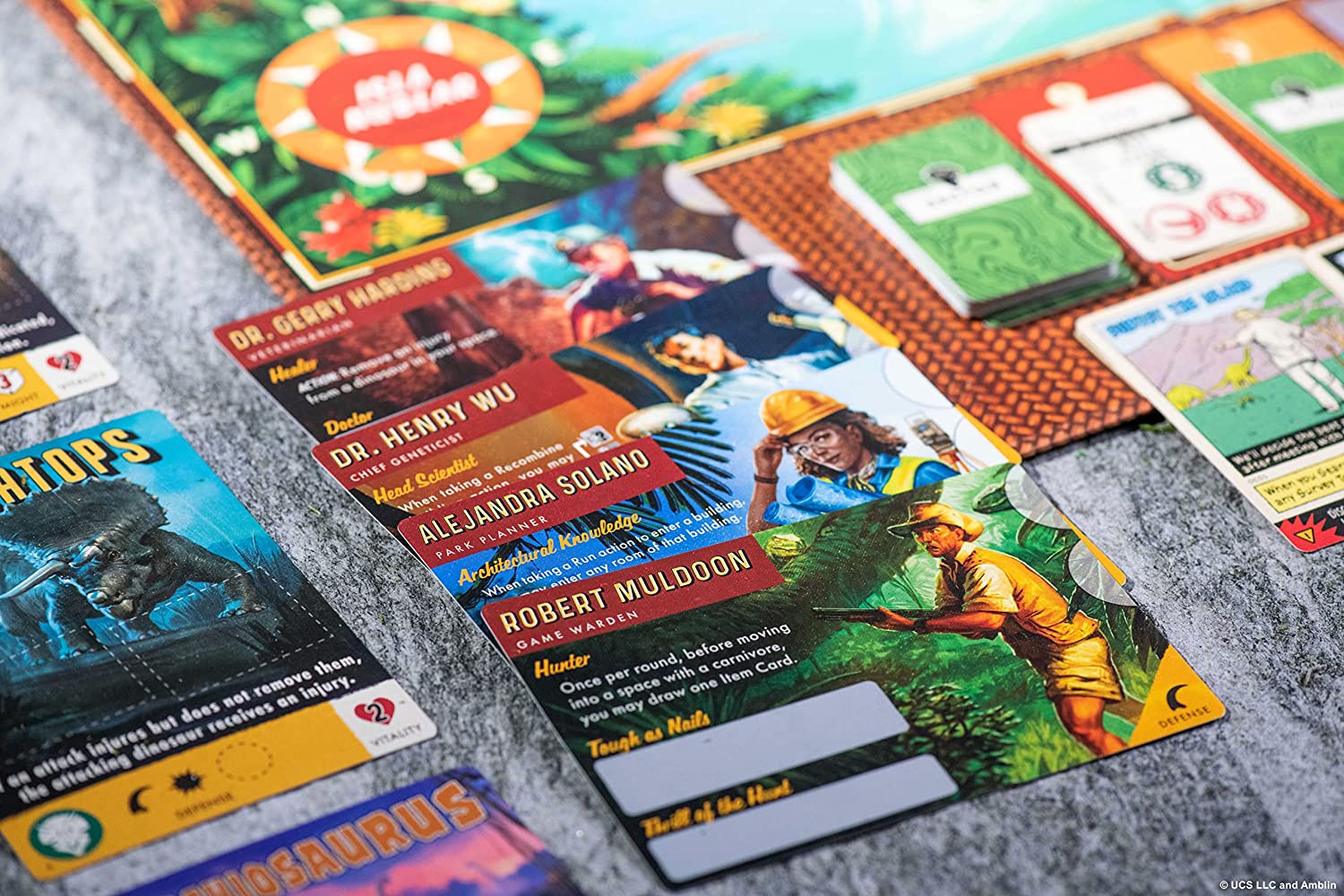 So the main gist of the game is that it plays very similar to any other Funko Game. Lots of movement and little pieces to pick up and put down, actions per character, and a small amount of asymmetry without making it too complex. It makes it really easy to pick up and put down. The different facilities all are represented by side boards, which have their own sort of minigames to perform. There's a lot of do this to do that to do this going on. The dinos are largely obstacles in your way, something to keep track of or actively avoid (or even protect in some cases). The only big changes are the locations and how you decide the island develops, as well as adding new characters and problems direct from the movie series. It's incredibly accessible.
I'm not often a legacy game "guy" but this one has already hooked me in just a few plays thanks to the stylish production and easy gameplay. Make sure to keep an eye here for my full thoughts soon!
Images via Funko Games
Have strong thoughts about this piece you need to share? Or maybe there's something else on your mind you're wanting to talk about with fellow Fandomentals? Head on over to our Community server to join in the conversation!