September is the time for Dark Academia. Really, it can thrive in any month. But Fall is the start of the new school–particularly collegiate–year. In These Hallowed Halls contains twelve stories and is being published by Titan Books with a release date of September 12, 2023. It is well-timed. If you're unfamiliar with the genre/trend/aesthetic this is a wonderful place to start. If you're a fan, well. Welcome home.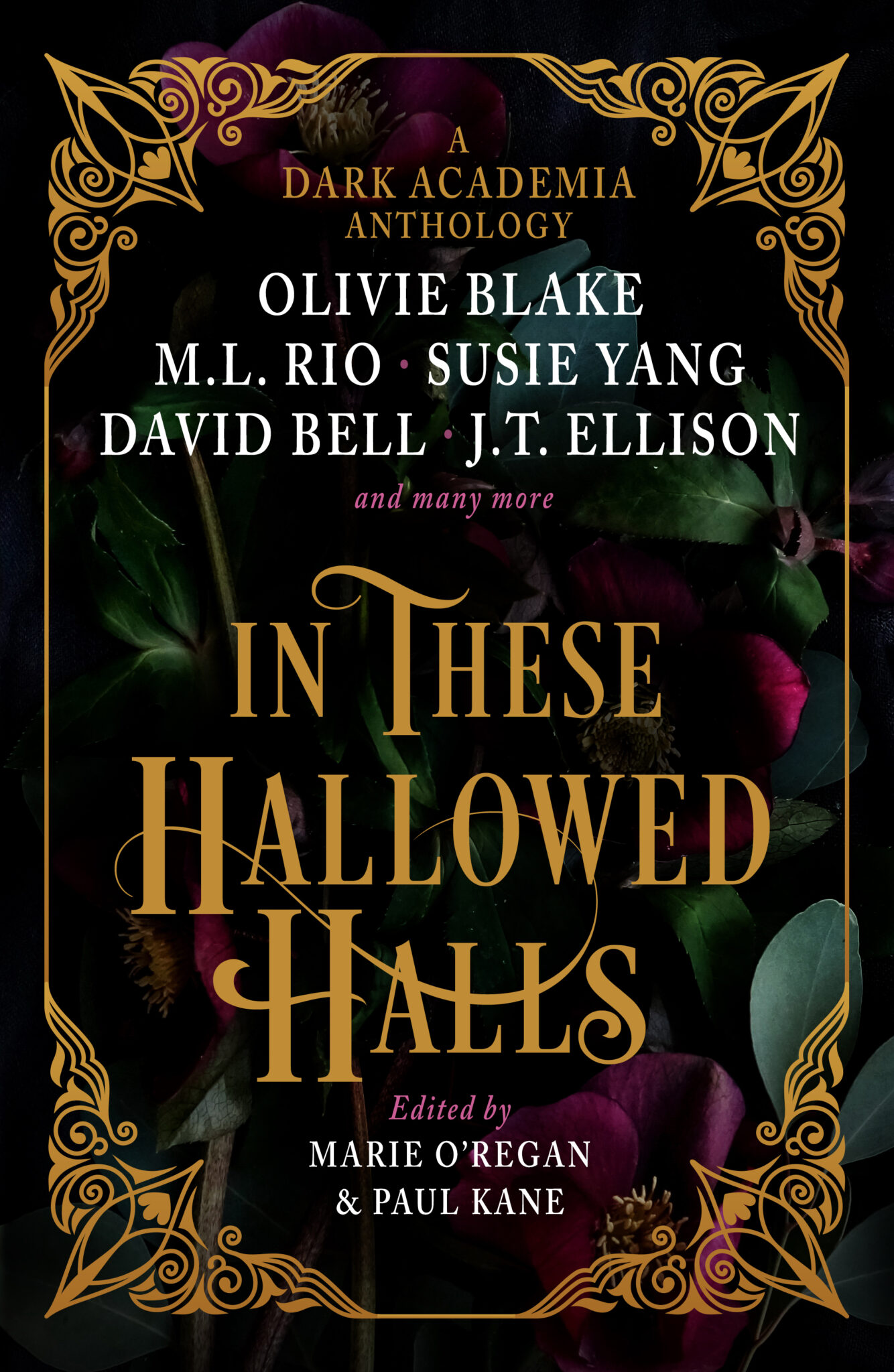 Editors Marie O'Regan and Paul Kane have put together quite the collection. Most exciting, at least for me, is that I only know two of the featured authors. In fact, at the time I started reading this, I had only ever read a book from one of them: M.L. Rio. That didn't take long to change. This anthology certainly whets the appetite, so I almost immediately began Olivie Blake's The Atlas Six. I look forward to adding many more of these authors' works to my shelf.
(The collection opens with a story titled 1000 Ships by Kate Weinberg. It is an outlier, as it is actually a prequel story to her novel The Truants. I look forward to seeing where that character goes from here.)

Reviewing an anthology is difficult. Twelve different voices, plots, and casts of characters. What makes a good story collection, for me, is if it has at least one story that sticks with you. To keep things in the sphere of dark academia: you know those giant collections you'd read in class back in middle and high school? You know those stories that you still think of, decades later? I am always on the hunt for more of those. This collection has given me so much to think about.

Olivie Blake's story "Pythia" is arguably my favorite of the bunch. That is probably an obvious conclusion seeing as how I ran to read more of her work. Another would be "The Hare and the Hound" by Kelly Andrew. Is it because it gave me Bunny vibes? Of course. The main character, Bunny (okay, so it also makes me think of The Secret History) is haunted by a childhood prophecy involving a white rabbit. It takes a much darker turn than a Wonderland situation. "The Professor of Ontography" from Helen Grant and "Phobos" by Tori Bovalino both have different offerings on what a university-sanctioned secret could be.

That's not to say the remaining seven stories were lackluster in any way. I daresay there wasn't a story I didn't enjoy. That alone is high praise. Even now I want to discuss more of the stories. "X House" from J. T. Ellison could be a whole novel I'd read. I want to get to know those girls better. "The Ravages" by Layne Fargo is a story whose depth is much deeper than its page count lets on. If Fargo ever publishes the letters referenced in full… I'd buy them. Really, I could say something about all of these tales. I only don't so that I may leave some things to mystery. It is the Dark Academic way.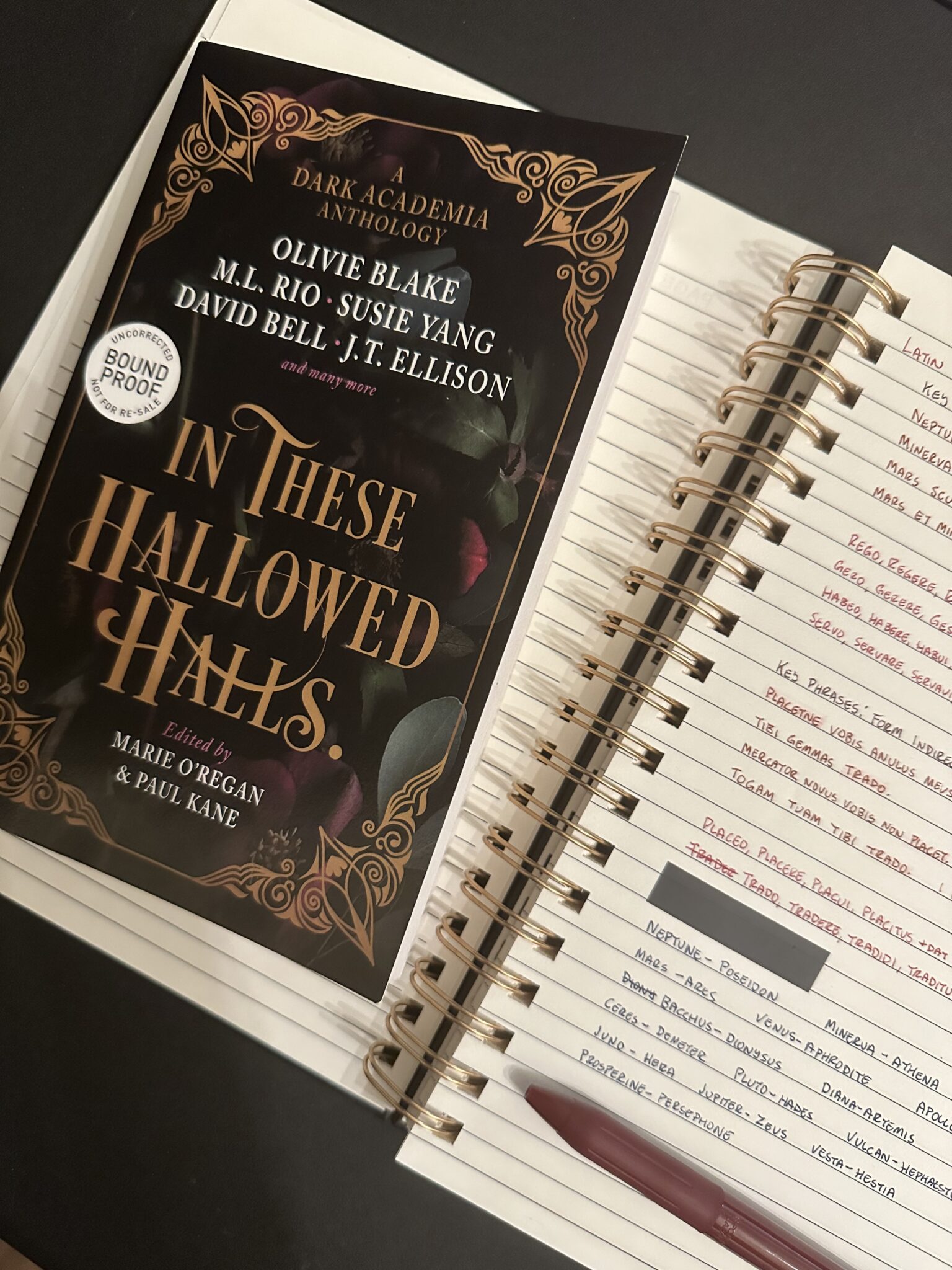 In These Hallowed Halls has nearly every subset of the genre–mystery and drama, horror and scandal, the absurd or just downright weird. You'll find students, professors, and the ill-advised situations where the two mingle. Multiple murders, be they solved or perpetrated by our protagonists. References abound, papers are stolen, and hearts are broken. While the back of this book does offer some definitions of dark academia, I think there is a much simpler explanation. Olivie Blake said it best: 
Knowledge is carnage.

Penguin Random House has multiple options to purchase In These Hallowed Halls here.
Image courtesy of Titan Books
Have strong thoughts about this piece you need to share? Or maybe there's something else on your mind you're wanting to talk about with fellow Fandomentals? Head on over to our Community server to join in the conversation!