The strength of an Indian serial (soap opera) depends on the quality of the bad guys as much as, and sometimes even more than the quality of the main couple. In the case of Star Plus' Imlie, in January when the show underwent major changes on screen, the introduction of Chandlal and Atank elevated a chaotic plot.
Portrayed by Abhishek KR, the character(s) served as a major point in Imlie's plot while the show prepared to change the actor for Aditya Kumar Tripathi, Imlie's ex-husband. Chandlal provided comedy while Atank frustrated the lead characters and held people in Pagdandiya hostage. It wasn't until a few episodes before the plot's climax that the audience learns that Chandlal and Atank were one and the same!
The Fandomentals spoke to Abhishek KR, an established actor and model who played both Chandlal and Atank in Imlie earlier in 2022 and about his time as a creative in multiple mediums.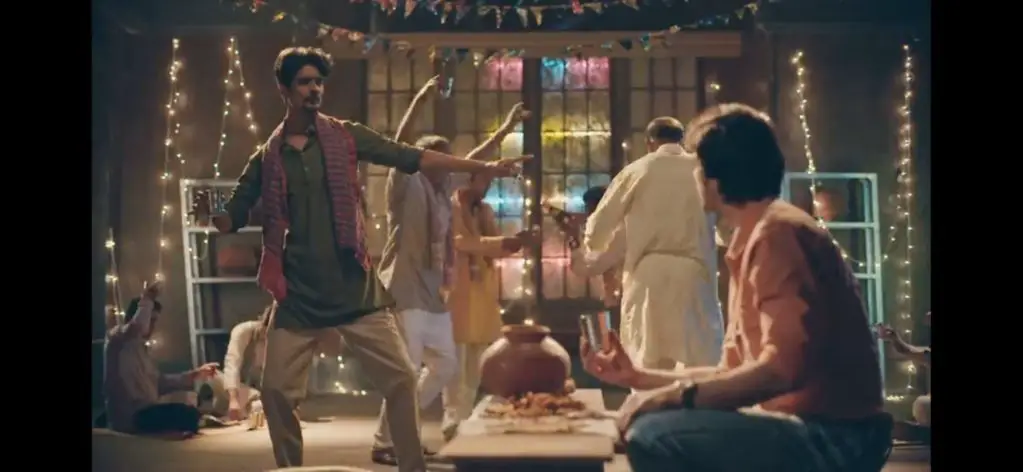 Born in Prayagraj and brought up in Lucknow, KR has walked as a model on multiple ramp shows, played different roles across multiple serials (Sasural Simar Ka and Yeh Moh Moh Ke Dhaage), is an avid photographer, actor in plays, and was even featured in an Armenian travel show!
At the beginning of his career, he walked at multiple ramp shows in Lucknow. KR is multi-talented and also does video editing, voice-over, choreographs fashion shows, and has a love for space, having captured photographs of Earth and its moons, Jupiter's moons, and Saturn with its rings.
The following interview has been edited and condensed for clarity.
---
FM: Tell us some more about your career. What made you so interested in acting? Do you prefer one medium over the other?
AKR: I feel acting has been in my genes! My parents are both artists who worked in theatre and so were my grandparents. My parents are working professionals both with very respectable government jobs. Performance has always been within me, and I think it was just a matter of time before I made that discovery and I'm so glad I did. As a child I used to love to play percussive instruments, that's how the artist within me found its outlet of expression.
Then I taught myself to play the guitar, soon I got into modeling and walked for various ramp shows in Lucknow. Any medium where I express myself as an actor and showcase my skills I'm happy to work on including feature films! I think each medium teaches you something new about the craft. The Tera Intezaar music video was also very fun!
FM: What was the process of getting to act on Imlie?
AKR: They needed an actor who could play two characters that were completely different from each other, 'Atank and Chandlal'. They had been looking for someone for a while and for some reason, they couldn't find the right person. Neetu Pandey, a senior actor on the show (Narmada, Aryan and Arpita's mother) asked my close friend if she knew anyone, and she recommended me for the part.
The next day I got a call from the production and he asked me to send some of my pictures and work links. They immediately liked me for the part and asked me to start shooting two days after. It was truly a magical moment!
FM: What was it like meeting the actors and building chemistry together?
AKR: Generally, chemistry tests don't happen on TV shows and are saved for big budget films. However even if there had been chemistry tests, we wouldn't have needed them because the cast and crew were so warm and welcoming toward me. The Imlie cast really was like a big Indian family looking after each other so the chemistry happened on its own.
FM: What was it like filming two different characters? Personally, the moment that I guessed Chandlal and Atank were the same guy, I started calling him Chandak. I thought he made the entire Pagdandiya plot amazing!
AKR: Filming two different characters was truly demanding, as both characters are completely contrasting from each other. 'Chandlal' is a comical character and comedy is my strong suit. Rahul Tiwari, my director gave me the freedom to use my extended family's dialect as Chandlal's dialect, and that gave me more command over the character's essence. Whereas playing Atank was quite challenging, as it was very different from the characters I have played before as I haven't explored such dark characters as an actor.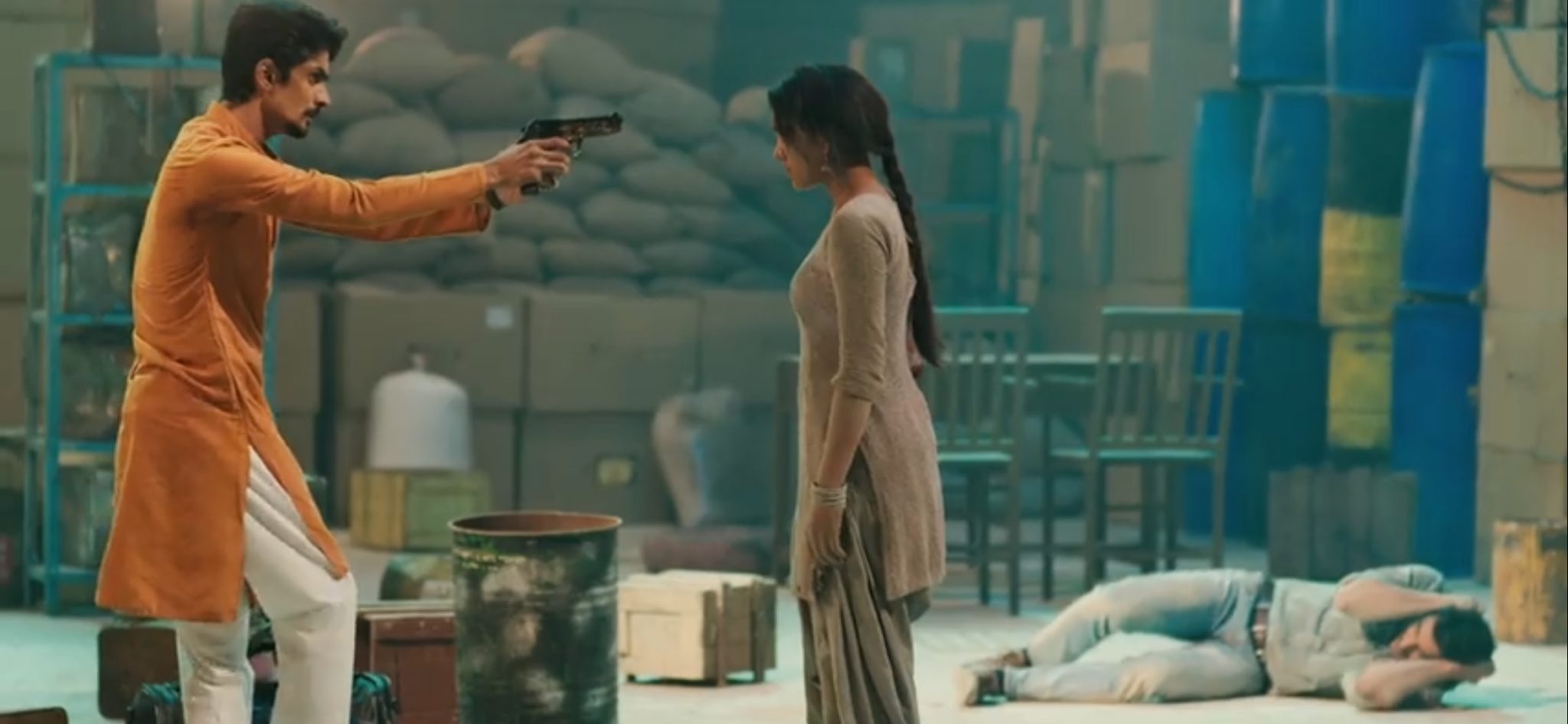 FM: Did either Chandlal or Atank's characters have any additional backstory that didn't get filmed for the show?
AKR: No, we only filmed what was decided and they revealed the story to me with a lot of suspense too, so it was all planned very well!
FM: Were the scenes in Pagdandiya filmed all together or spread out since the show was working to bring in the new actor for Aditya's character? Was there a lot of pressure?
AKR: Those scenes were shot simultaneously with other scenes of the family throughout the few weeks. I did feel the pressure that the team was going through to adapt to the major changes, and that impacted the pace of the shoot. The pace never dropped, but the team, we never showed it and calmly finished the shoots each day. I quite appreciated that!
FM: What was it like filming with Sumbul (Imlie), Fahmaan (Aryan), and Gashmeer (first Aditya)?
AKR: It was truly amazing. All three of them are very welcoming and friendly. Most of my interactions with Sumbul and Fahmaan since we had the most scenes together. Sumbul and I would take pictures, make jokes and laugh. Fahman and I still continue to be good friends. We used to play cricket with the crew during our breaks, and even our director and cinematographer would join us.
On the last day of the shoot when Gashmeer and I were waiting for our shot, we were chatting I said to him, "Is today your last day of shooting?" He smiled and replied, "Yes now finally you have come to take me out." To that, I replied, "you are not fulfilling my demands, so what can I do?" There were a lot of laughs and fun on that set!
FM: That's hilarious! Thinking back on the experience now, what was your favorite scene to film? What about when you watch the episodes?
AKR: The climax scene was my favourite! We shot in a large warehouse which included a stunt direction team to guide us through the stunts and firing. Utmost precaution was taken for our safety during that last bomb blast. As thrilling as it is to watch now, that scene was very thrilling to shoot as well. My favorite scene to watch is where Chandlal gets Aditya drunk on bhaang and make him dance. It's a lot of fun to rewatch.
FM: What are you working on now? Will we see you on TV again soon?
AKR: Soon after Imlie, I pursued my passion of photography and continue to do theatre on a regular basis. I worked with some NSD alumni including Hemant Kher and Seema Azmi to open "Persaina" based on Harishankar Parsai's stories. It is dramatized and directed by Seema Azmi, known for Chak de India!
I was able to portray eleven different characters in one play which has been acclaimed by many members of the theatre fraternity and we've received standing ovations. We are planning to do more shows!
FM: Is there anything else that you'd like to tell us about acting or your work?
AKR: Coming back to Imlie, the most heartwarming thing was that every technician on the set would personally come up to me and praise my work which made me feel that all my previous efforts had been worth it.
When so many people can connect with me and my work. In fact, after shooting ended one day, I ran into some kids who were fans of the show and were so excited to see me. Those little moments are what makes me cherish my time on the show, and all my work.
FM: Thank you so much for talking with us!
You can find Abhishek KR on Instagram, Twitter, Facebook, and see his photography on Instagram.
Images courtesy of Star Plus Imlie and Abhishek KR
Have strong thoughts about this piece you need to share? Or maybe there's something else on your mind you're wanting to talk about with fellow Fandomentals? Head on over to our Community server to join in the conversation!