Most TV shows try their hand on the best friends trope with varying success. There are shows where you have friendships that grow out of working together. There are shows where you have friendships that turn into romantic relationships. Then you have the stereotypical girl BFF's or the weird gay friend storyline. I seldom see a real childhood best friends story. The story of a friendship between a girl and a guy is almost never told, at least if it's only about friendship.
That's where Shadowhunters took a different approach. Although they did dip their toes into a romantic relationship, the story of Clary and Simon is that of a beautiful long-standing friendship. It's worth noting that I'm taking a closer look on this relationship as portrayed in the TV show and not in the book series. It's an important distinctions since there are quite a few differences.But when it comes to the show, Clary and Simon are the perfect exemplification of childhood best friends that lasted.
The characters
Let's start with Clary. I already wrote about her in one of my previous pieces, so I'll summarize. Clary Fray is a young shadowhunter who's thrown into a world she doesn't know anything about. While the circumstances keep changing there are a few constants in her life. One of which is her friendship with Simon. Clary grew up with just her mom and "stepfather" or father figure Luke and Simon. Her circle of friends is rather small and close. That close-knit unit is Clary's main motivator and the reason behind most of her actions. It's also why she is the way she is. Her familial relationships are the background for her loyalty.
Her family is also her blind spot. More often than not, it leads her to trouble and is the cause of lots of complications. That's also why sometimes she's so irritating. When Clary gets into her head that her family is in trouble it's as if she has blinders on her eyes. Clary can be very single-minded and stubborn, which can be seen as a strength or a weakness depending on the situation.
Still, Clary is hands down one of my favorite characters ever created. She's fierce, loyal, talented, intelligent, and empathetic. She's a great role model for girls despite her flaws. I'd love to grab a drink with her sometime, if only she was a real person. It helps that the hard work Kat McNamara put into portraying Clary is so evident and meaningful. She perfectly captured the emotions her character went trough and could relate to Clary's struggles.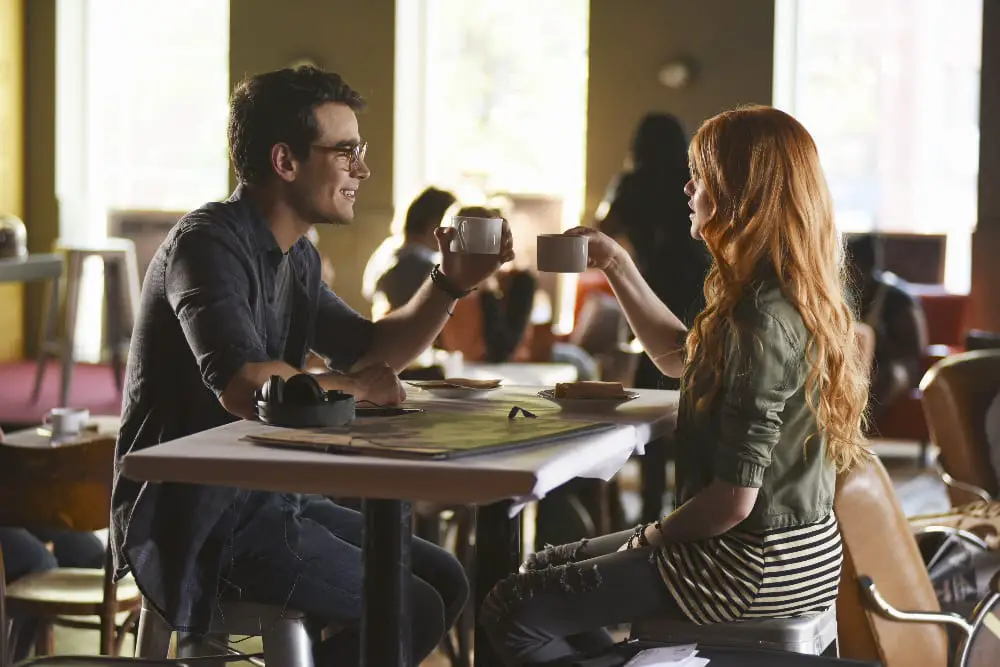 The other part of the duo is Simon Lewis: the cute nerdy best friend that you can always count on. Simon went trough a lot during the show, and admittedly some of his trouble are his own fault. He's closest friend is Clary, and as mentioned earlier, they've been friends since they were kids. They went trough thick and thin together. Simon is always there for Clary and often risks his own safety to help her.
Like the young shadowhunter, he's loyal to a fault and Clary is more often than not his blind spot. He has the uncanny ability to see the best in people and give them the benefit of the doubt. Simon is likeable and can get into peoples good graces. Simon also gets close with the young werewolf Maia. Because of their friendship, he got into a few altercations with the wolve and came out a little roughed up. Because of this loyalty and their friendship, he got turned into a vampire and joined the shadow world.
Despite the rocky start and the few hiccups along the way, he got the hang out of the whole vampire thing quite quickly. He's also the one who helped unite the vampire clan in New York and get rid of Camille.
Simon isn't without his faults, though. He often trusts to easily and follows Clary like a lost puppy, which can be quite irritating to watch.
Simon is an adorable, nerdy and talented guy, who's not bad looking, and who would do anything for the people he cares about. I don't know about you, but I think he's someone worth to having in your corner and watching your back.
Their story
Clary and Simon have been best friends since they were little kids. We meet them as teenagers and can quickly see the bond between them. They're introduced sharing a coffee when Clary starts discovering her unusual abilities.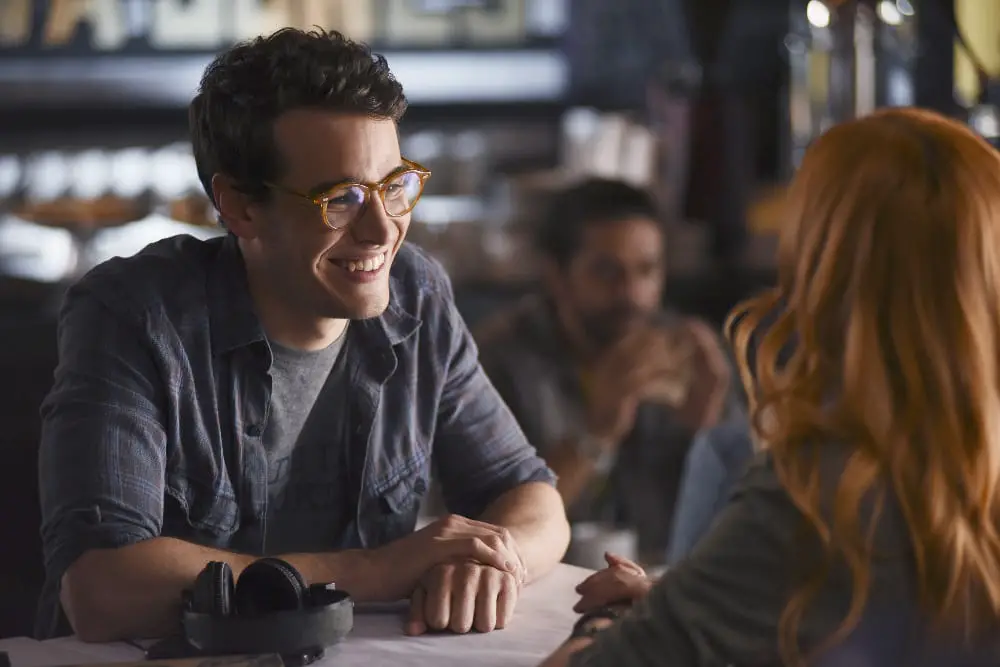 From then on it's a wild ride. Starting with the kidnapping of Clary's mother, through discovering that the supernatural exist, to Simon turning into a vampire. That's the pilot. Further down the road there's more adventures for both characters, some of which they go through alone and some are conquered together. Like the tests of the Fairy Queen. What's important is that they can always count on each other. They share their experiences afterwards—always catching up after a hard day. No matter what they're facing, they can be sure that there's at least one ally on their side.
That being said, since it's Clary's story she gets more of the attention, but that doesn't diminish Simon's worth. What's even more important,  Simon is the one that helps keep Jace sane after Clary looses her memories in the finale.
Simon's always an advocate of her actions, even though he doesn't agree with some of them. They're both each other's sounding boards, although he is one more often than she is. He's not afraid to point out any flaws in Clary's logic or plans. He also offers sound advice and a different perspective than her shadowhunter friends. Simon has a unique knowledge of Clary that stems from being friends for so long.
What's very compelling is that both always keep their hope in each other and believe that they will be okay. We were given a lot of examples for this on both sides. Clary believed that Simon could make it as a vampire. Simon believed that Clary was alive after she disappeared. This unwavering belief and faith is a great foundation of their friendship.
Their flaws
With all that said, there are no perfect relationship nor perfect stories. This also holds true for these two.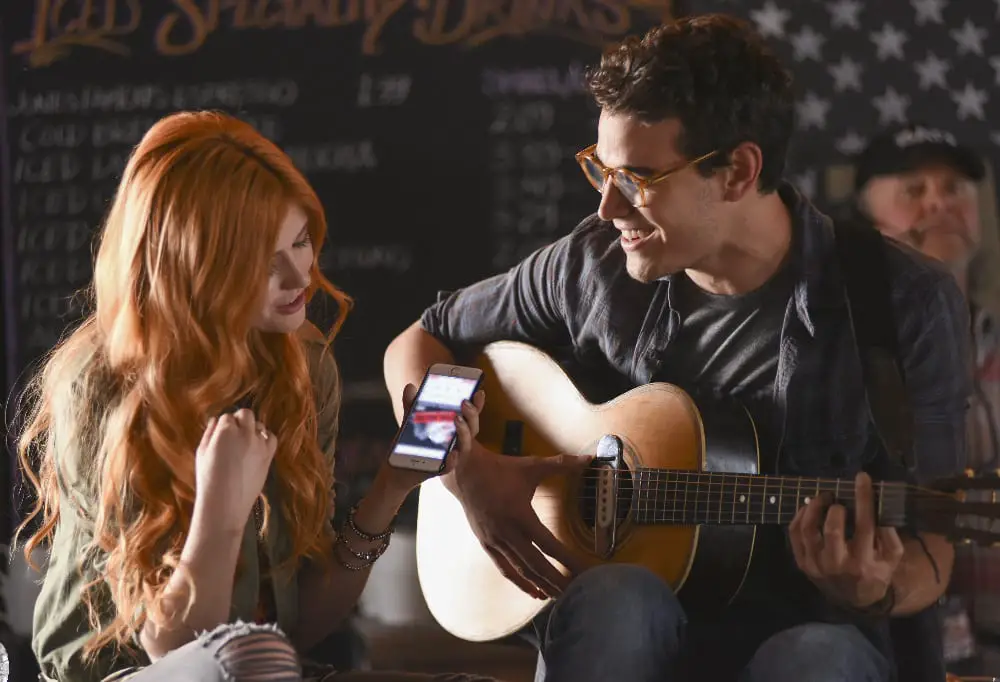 Although there's not a lot that I find irritating in this relationship or story, there are a few nitpicks. For some, my nitpicks might be their favorite parts of this story and that's totally alright. To each their own. One of the things that I didn't enjoy was the romantic aspect of the relationship between Clary and Simon that was introduced. It felt very cliché and tropey to have the best friends fall for each other. Especially since I didn't feel that the chemistry between the characters (and actors) was there.
Sometimes bffs to dating works and it's great, but in my opinion it didn't this time. Furthermore, I feel like every show tries to do this story. Almost as if it's some kind of rite of passage. I don't think it was necessary in this case. I was very happy when the relationship dissolved and the pair went back to being best friends. I have to compliment the producers on how they handled the fallout of the relationship. They didn't dwell on it too much.
The second thing that irritated me was the weird love triangle between Simon, Clary, and Jace, which corresponds with the romantic relationship arc. Tangling in romance between them when there was already so much action added unnecessary drama. Personally, I think it would've been more interesting if the triangle was kept platonic. I loved jealous best friend Simon who didn't really understand what was going on but wanted to help anyway. And often times causing more damage than good, it kept the tension between Simon and Jace. While one knew Clary better, the other was an expert in what they're dealing with. And poor Clary stuck in the middle.
This kind of dynamic was a far more interesting to play with to me than the whole "we both love you, Clary." There's a lot of that on TV already.
Why I ship them
The reason I enjoyed this relationship is the bittersweet memory of childhood best friends. This nostalgic feeling that I got while watching these two friends on screen.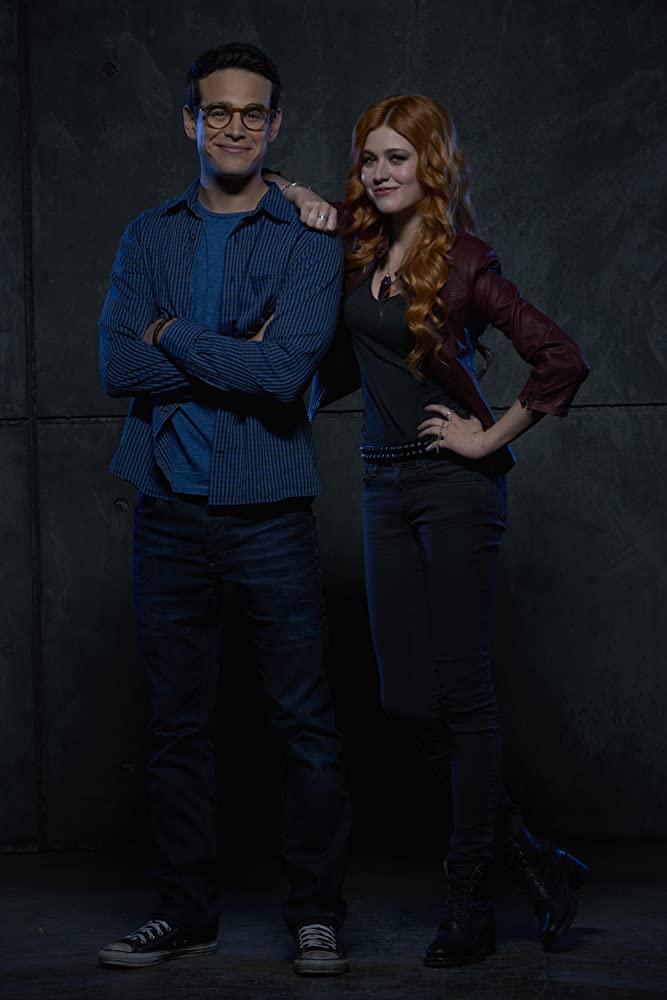 Memories of childhood friends from whom I drifted apart and memories of those that still are by my side. Clary and Simon are the perfect portrait of childhood best friends. That are still causing mischief and going on adventures together, even though theirs are of the supernatural kind. It added more spice to the dynamic.
This particular dynamic awakened a longing in this viewer. A longing of adventures long past and happy memories of childhood. Maybe it even makes you reach out to some of these friends?
What's even more important, it reminds us that everybody needs a friend. Thankfully, some join us for the long run, and we should always appreciate them.
Images courtesy of Netflix