What if you could look at all the branches in a game and make your decisions about which dialogue option to choose and direction to go in when playing? Harmony: The Fall of Reverie demo which released during LudoNarraCon from DON'T NOD challenges players to do just that when they play as Polly, a woman looking for her missing mother who stumbles into another world and massive mystery about a local corporation. Set in the gorgeous futuristic Mediterranean city of Atina with a bright and vibrant design, Harmony: The Fall of Reverie's demo establishes its unique narrative mechanic and promises an immersive experience for players to come.
Harmony: The Fall of Reverie begins by introducing Polly who has returned home after years away to attempt to discover where her missing mother has gone. In just a few moments you learn a lot about her background and can immediately feel for her. While her mother loved her, she never knew Polly, and Polly feels the same way about her mother. After visiting her old home and finding a necklace, she's whisked into a new world, Reverie, where she meets one of the six other Aspirations that exist because humanity does (and vice versa).
A young child (though as ageless as the others) named Bliss tells Polly she's actually Harmony, and from there the story unspools. Polly will have to choose which of the other Aspirations will rule over Reverie and restore the delicate balance between our world and theirs. If that's not stressful enough, the Aspiration chosen will become the heart of humanity, with their personality and ruling approach changing Reverie and giving people in our world a new direction too. Which means there's at least six major endings and numerous outcomes to play towards (assuming of course that each Aspiration gets one ending at least).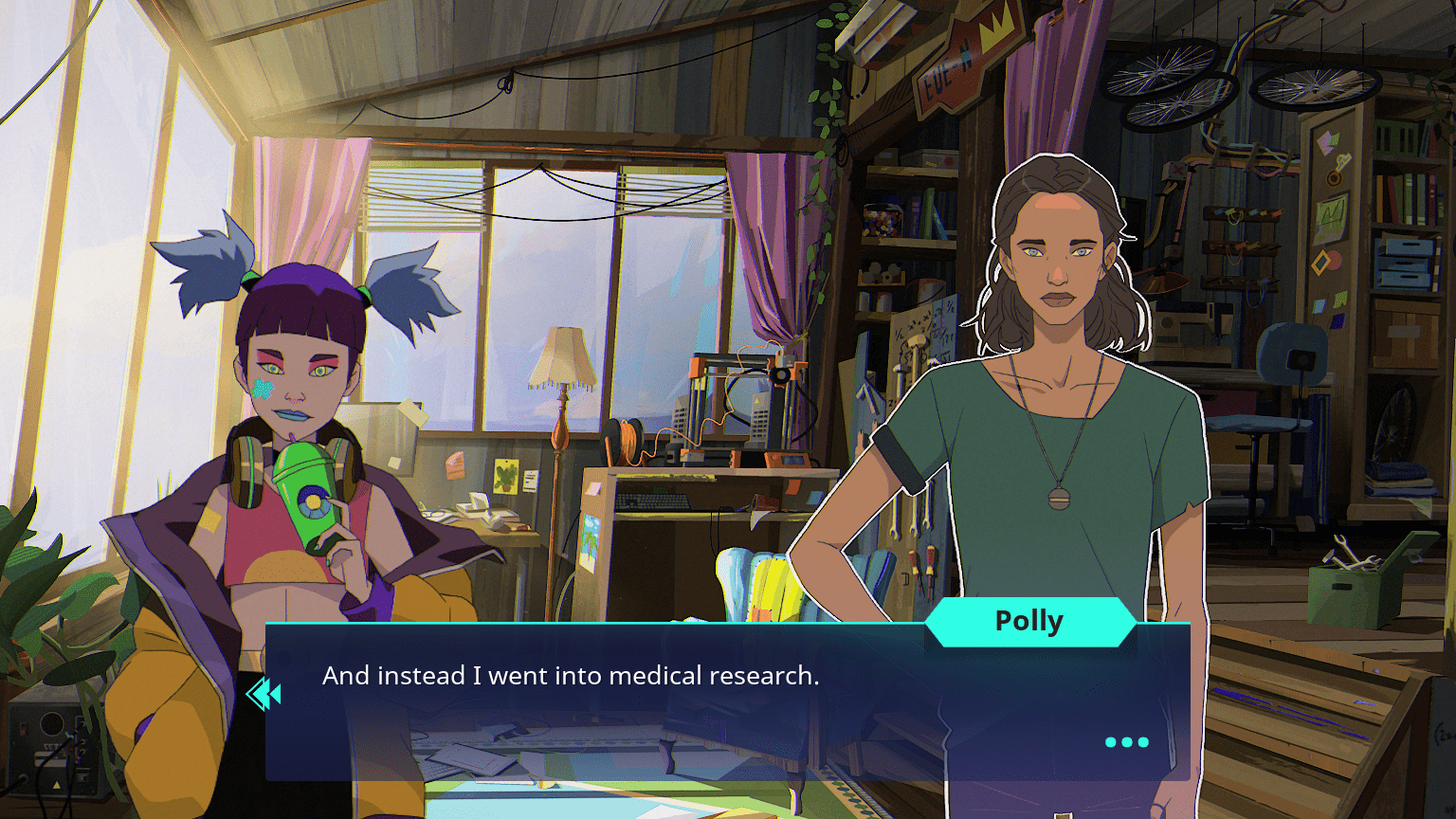 Pretty quickly the game's major unique branching mechanic is introduced. The Augural, a game board and visual representation of Polly's gift, provides insight into what might occur in the future depending on choices you make. Of course we can't see completely to the end, but as Act 1 unfolds, choices appear. In one, you might help Lazlo, a paternal figure to Polly (and his granddaughter Nora) admit that Ursula is missing naturally or you might try to force the issue. Depending on the choice you make, choices further down the gameboard get locked (revoked) or unlocked.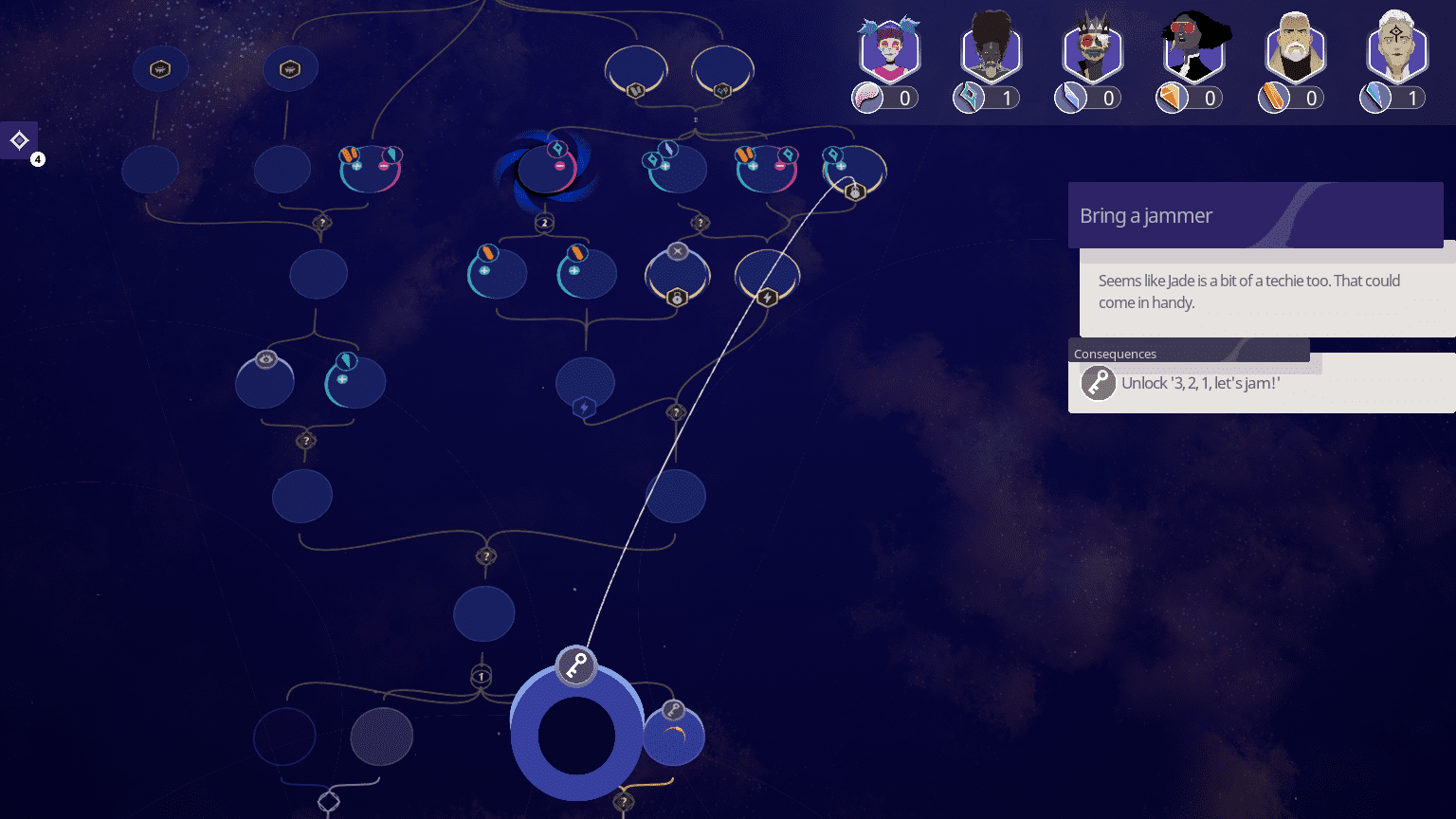 Once a choice is locked, it's probably not getting unlocked, which blocks the player and Polly off from entire branches of the story and might lead to outcomes you never wanted nor planned. On the flip side of this is that there are certain nodes of the board that are inevitable, so no matter what choice you make, you'll have to see what plays out in that node. The node system is really interesting, and as you play through the first full act of the demo (and game), each piece is explained, which for a lore nerd like me is awesome.
The image above is at a time where Polly has finally met all six Aspirations (in order of the Augural photo: Bliss, Bond, Chaos, Glory, Power, and Truth). Harmony: The Fall of Reverie's demo does actually introduce Polly and us to all the Aspirations except Glory, but we don't spend quite as much time with Bond, Chaos, and Truth as we do with Bliss and Power. The colorful crystals seen in the Augural indicate that they can be gained at different decision points, which are then used later in outcomes. To do something on behalf of Bliss or in the vein of what Bliss wants will require pink crystals, for example.
Each of the Aspirations is designed to reflect the meaning of the word that they're named. Bliss is the incarnation of carefree happiness, and she's always focused on being happy, so of course she loves video games and fun! Bond is the Aspiration of connection, fostering links and relationships between the other Aspirations with a cat's cradle always seen in his hands.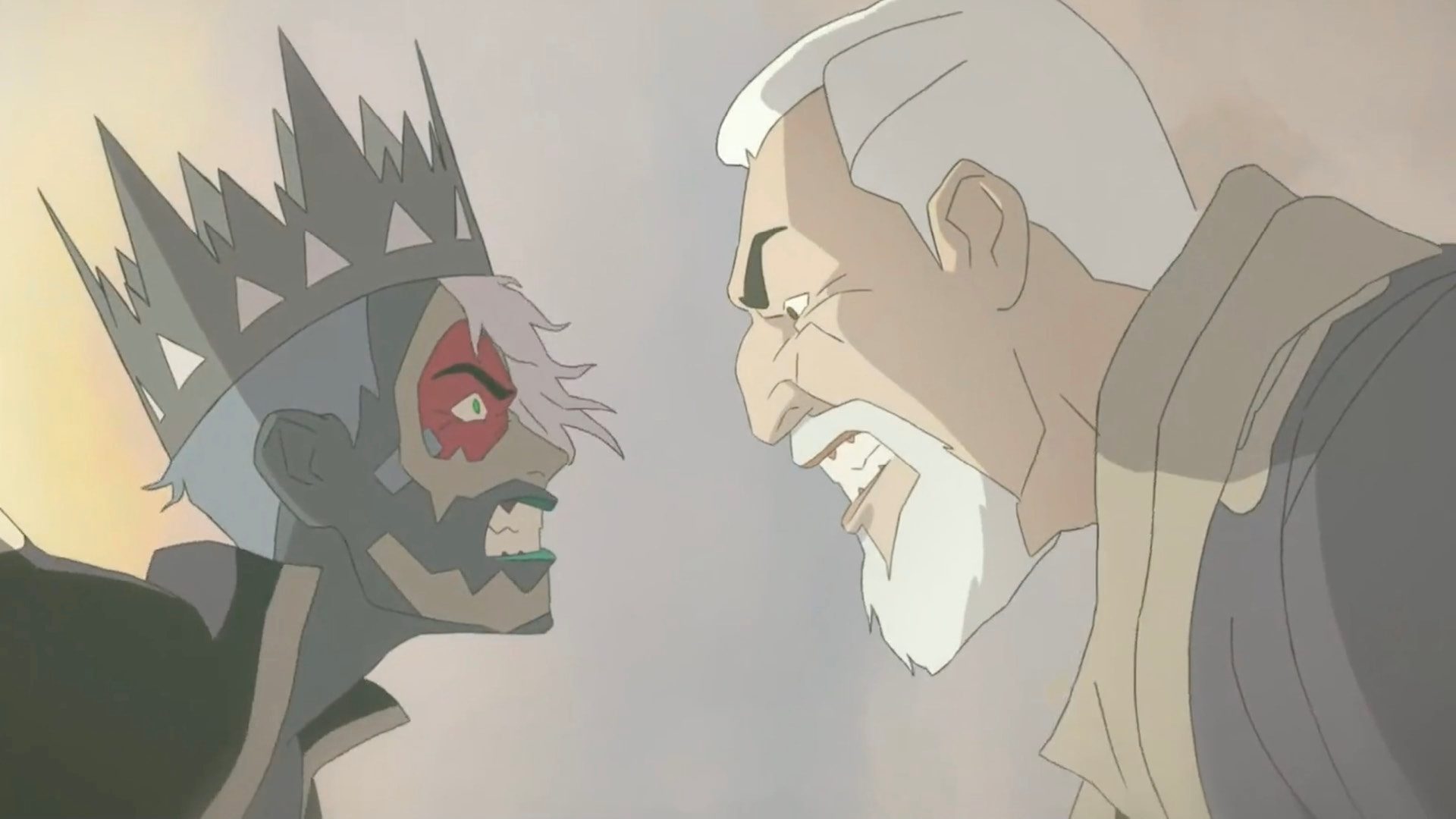 Of course there's a mystery to solve and it's not just about where Ursula is gone. Mono Konzern went from a humble piping company to the biggest company on Atina and specializes in technologies offering various services, including drones that surveil the entire city as they deliver items to customers and business. Sounds familiar…
MK is clearly wrapped up in the mystery of Ursula going missing, with part of the demo introducing players to Jade, a journalist who had been investigating MK's shady dealing. I only became more and more curious as we learned more about MK's role in the city itself. I am also really intrigued in the design of Atina, which truly feels like a Mediterranean city between its architecture and the diversity of the characters. The art design on this game is one of the best that I've ever seen and I hope we'll have many more locations to visit!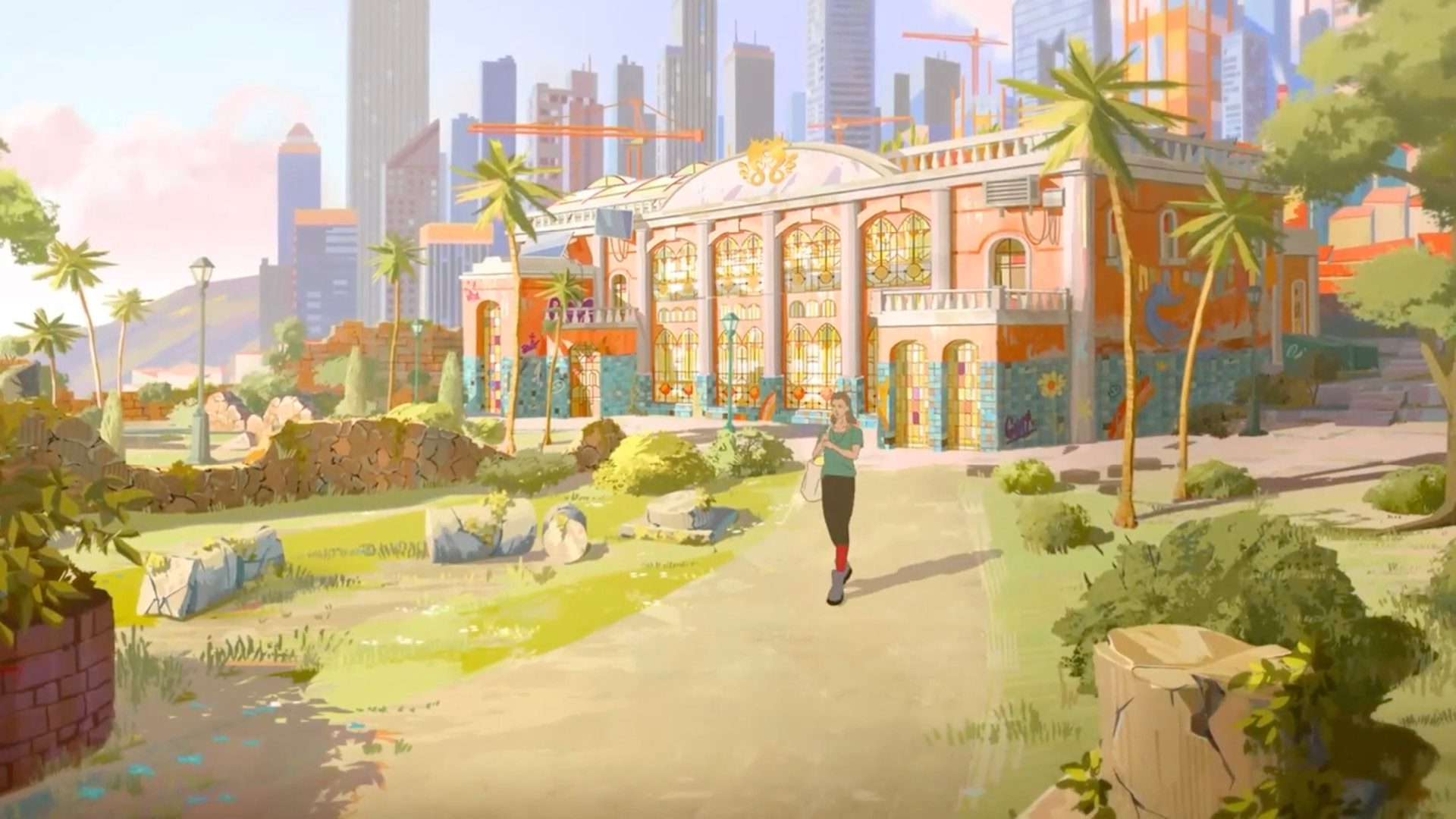 There are also a lot of animated moments and cutscenes in the game, further immersing the player. The demo ends right after we meet a very important Aspiration, which only increased my curiosity. Harmony: The Fall of Reverie's demo is an extremely strong opening to a game that guarantees to entertain while delving into complicated topics and situations, and I can't wait to play when it's out this June!
You can wishlist the game and play the demo on Steam!
Images and review copy courtesy of DON'T NOD and LudoNarraCon
Have strong thoughts about this piece you need to share? Or maybe there's something else on your mind you're wanting to talk about with fellow Fandomentals? Head on over to our Community server to join in the conversation!