Another Gen Con has come and gone and I think I'm ABOUT recovered from an absolute whirlwind of a weekend. It's the biggest show of the season for the board game industry and everyone brings their best and newest titles for everyone to try out on the exhibition show floor. I saw so many games this weekend and, as always, there's a few that really stood out to me. Some of these are due out in the next few months while others aren't debuting for almost a year. But either way, these are titles people really should be looking out for.
Publisher: Funko Games
MSRP: $29.99
Release: September 2023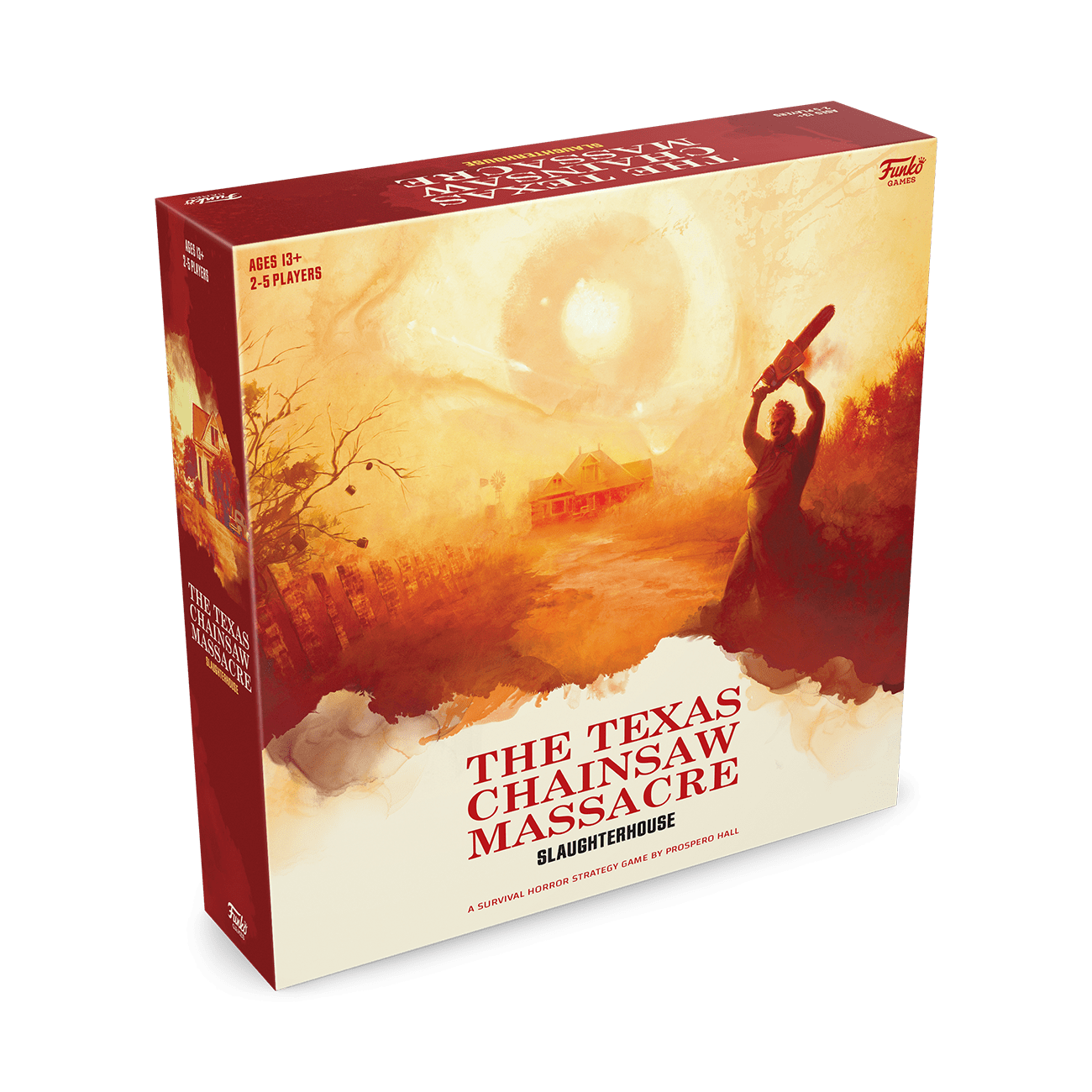 This is one I was excited to check out after we first shared the news about it. A hot year for the TCM license (in that there were two competing adaptations at the con), this one uses the Prospero Hall asymmetrical game format and applies it to Tobe Hooper's classic slasher. Similar to the design collective's previous release Jaws, The Texas Chainsaw Massacre: Slaughterhouse pits up to four survivors against one player who acts as the Sawyer family. The interesting thing about this game is the way that the villains work. The person playing as the Sawyers only starts with one of them: The Old Man aka Drayton. As the survivors make more noise and get more fearful the Sawyers unlock new members and new abilities. Leatherface himself only shows up at the end and is the ultimate way to get those pesky trespassers to either get off your lawn or get into your BBQ smoker.
Publisher: Studio H
MSRP: $54.99
Release: Essen 2023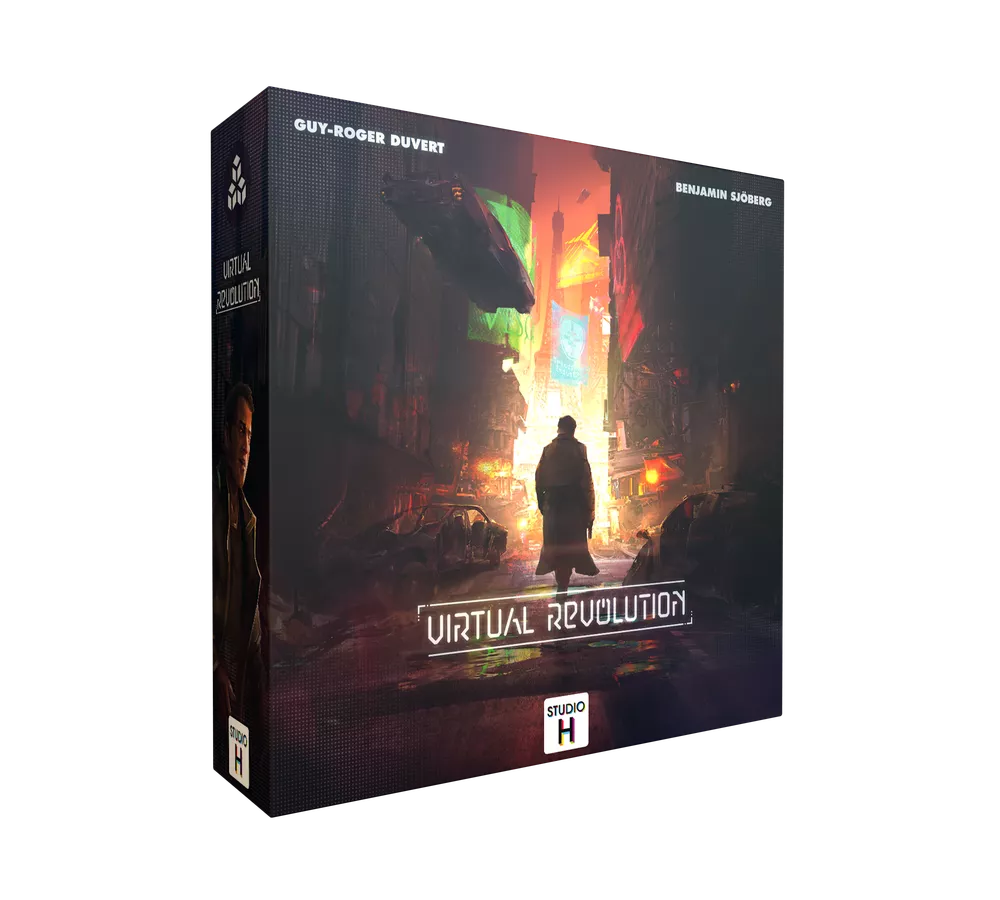 Virtual Revolution is one of the two big titles Hachette is launching this year at Essen, alongside Sky Team. I got the chance to check it out and I honestly cannot wait to see the full game in action. It takes place in a post-apocaltypic/dystopian version of Paris where everyone has become permanent users of Virtual Reality in order to escape the bleak cyberpunk reality of their future. Players are not rebelling against the cyberpunk corpos in this one, though. Instead they each play as a different MegaCorp game developer vying for territorial control. You hire new team members, develop new games, and try to build servers around Neo-Paris in order to solidify your hold on the city. You may become susceptible to corruption but luckily you have the corporations favorite trick to get rid of it: donating to charity. Darkly satirical like the best cyberpunk while still able to stand out in that crowded genre, it's something that is going to really make a splash this fall.
Publisher: Brotherwise Games
Release: Kickstarter August 22nd
Many publishers and designers have tried to make racing games work, and many have failed. It's a difficult task to balance the breakneck speed of a good race with the more methodical pace inherent to board games. Dungeon Kart, an upcoming play on the "Mascot Racer" from Brotherwise, seems like it might have gotten the formula right. Broken up into hexagons, it's got all the bumping, items, and general chaos you'd expect from classics of the Kart genre (you know the ones). The most interesting part is the throttle, which dictates how many hexagons you can move and changes if you hit certain obstacles. It and the racer you choose (all of which come from the Boss Monster series) are separate, meaning you can really mix-and-match combos to see what fits your style best. Gameplay itself moves at a good pace and while it still isn't EXACTLY as fast as you'd want, it more than makes up for it with chaotic gameplay and a great sense of humor.
Publisher: Monster Fight Club/Asmodee
MSRP: $119.00
Release: 11/30/2023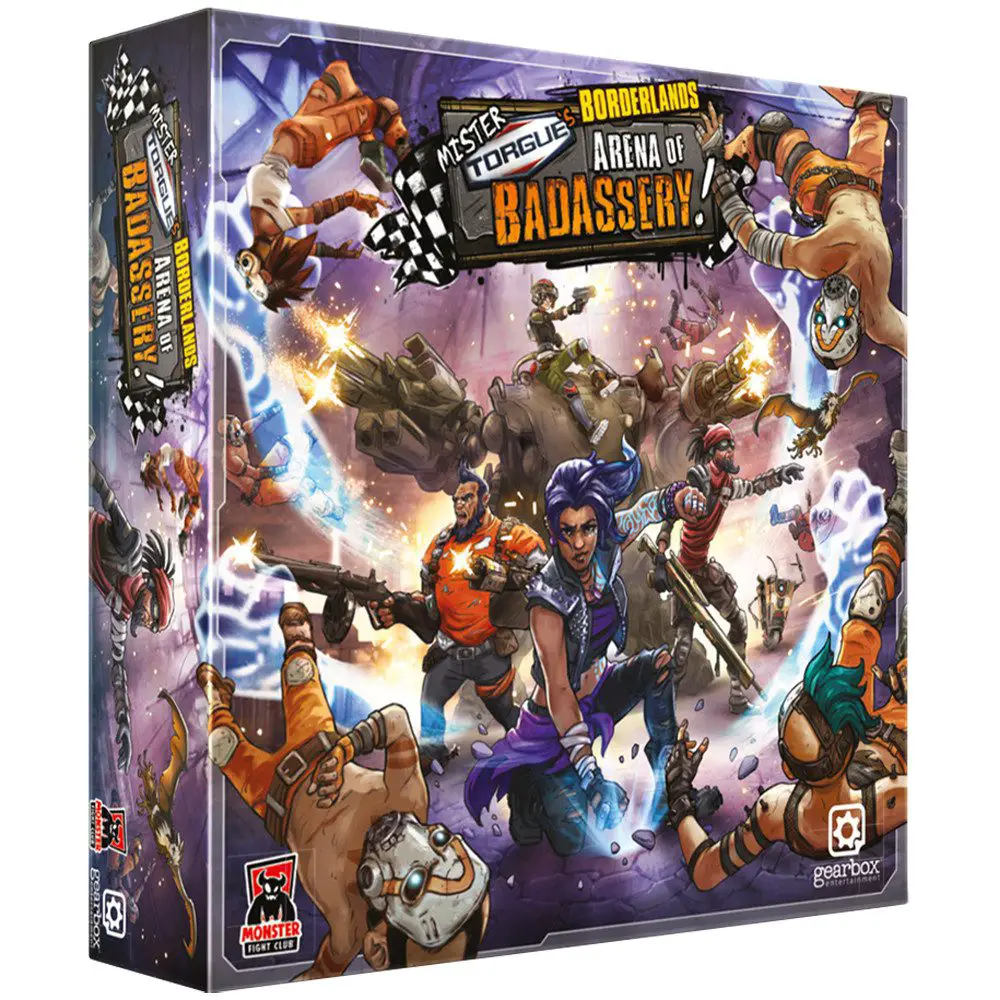 I'm going to start and say I'm firmly biased for this game since I'm a massive mark for anything Borderlands. The minute I saw this I knew I had to demo it and I was NOT disappointed. Based on the in-game arena of the same name, this game has you play as vault hunters from across the series as they battle waves of attacking Psychos and other baddies in the quest for epic loot and badass moments. Every character is unique and really feel like they do in the game and there's so many little touches that capture the vibe of the series. I played with a couple of other fans and we were repeatedly impressed at little details like the resurrection system, the weapons selection, and, of course, the fantastic minis. It's no wonder this was another $1 million+ Kickstarter.
Luthier
Publisher: Paverson Games
Release: Kickstarting In 2024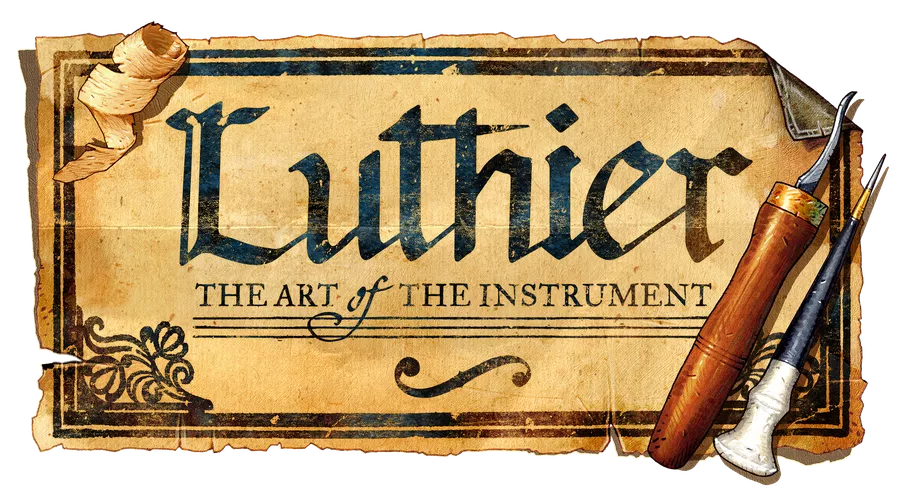 This is definitely the farthest off title I got to see at Gen Con but it was also one I wanted to make sure I found before the four days are up. Paverson has made a name for itself with accurate and detailed games like Distilled (which I also got to try and loved), and Luthier seems to be no different. It's set during the height of Classical Music (when Herr Mozart and Herr Beethoven were still running around) and the players are all working as musical instrument artisans competing for the patronage of these famous composers. You'll need materials for the various parts of the classical orchestra but also need to keep your workforce up and accommodate special performances to show off your wares. Each patron is unique and gives you a special power which increases the competition for their patronage. Just try to make your deadlines!
The coolest thing about this game is the board. Laid out like a Vienna Concert Hall, everything happens in the different wings with finished instruments taking their place in the center of the orchestra pit. The finished game will feature complete minis of each instrument and, when laid out, will be sized to replicate the feeling of seeing a full orchestra. It's the perfect marriage of theme and mechanics and I cannot wait to play more of it!
Images via Respective Owners
Have strong thoughts about this piece you need to share? Or maybe there's something else on your mind you're wanting to talk about with fellow Fandomentals? Head on over to our Community server to join in the conversation!