It's time yet again for Valentine's Day, a day for love and chocolate and flowers and unreasonable expectations. A stressful enough holiday as is, Coronavirus has yet again thrown a wrench into many people's plans for the holiday. For those of us staying in (which should be everyone), we need to find ways to make the day special even though options are more limited. To help with that, and because we love you so much, we've put together a list of games you can easily play at home with your partner or that would make excellent last-minute V-Day gifts should you need one.
Publisher: Hush Hush Productions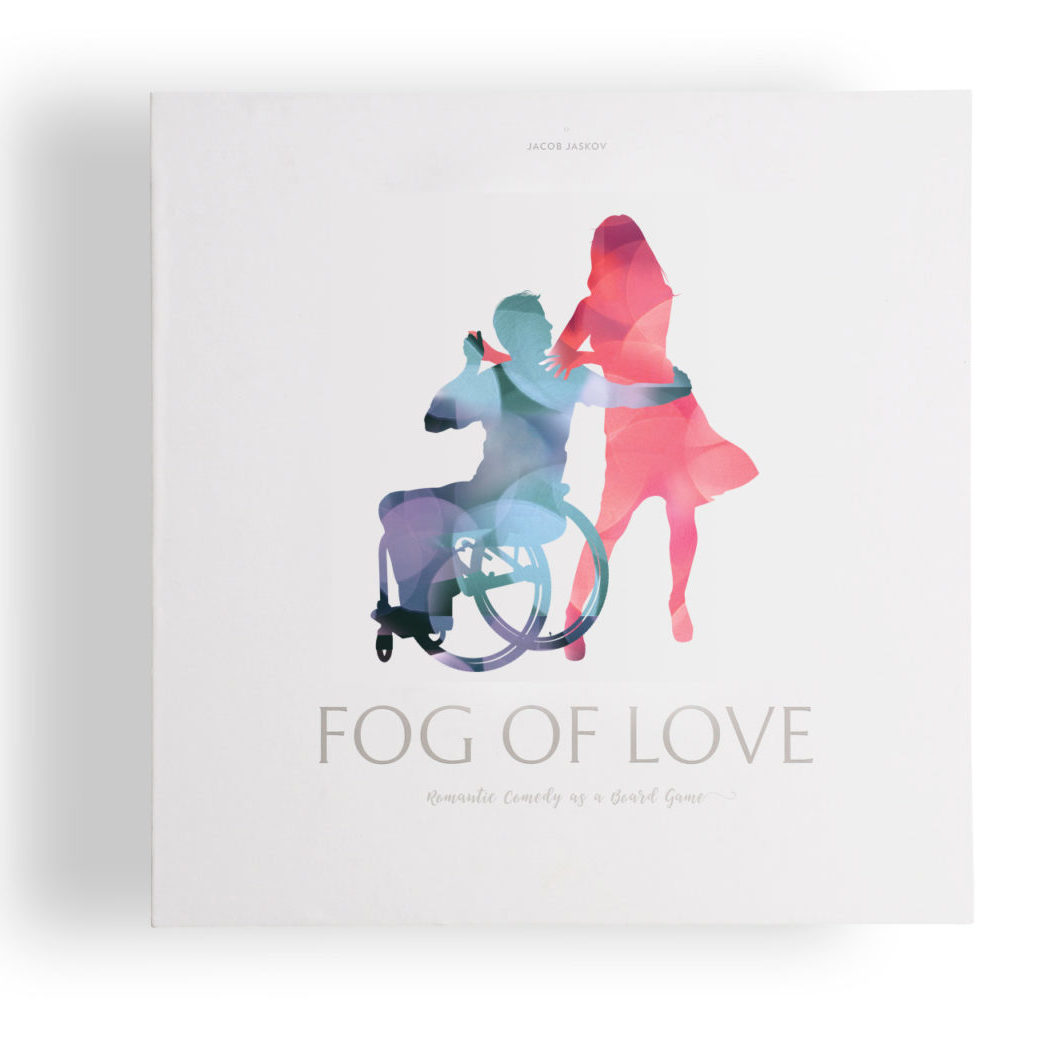 Who doesn't love to roleplay on Valentine's Day? Fog of War made a big splash upon its debut in 2017 thanks to it's truly unique mixture of roleplaying game, card game, and board game. Meant to be a rom-com in a box, the nature of the game means it can really be as dramatic as it can be comedic (just like a real relationship). Each person gets a character who has particular traits, needs, and desires that they then get to flesh out through the game as they work with their opposite number to play out the relationship between their characters. Its a pretty thorough examination of relationships, and is equal parts fun game and couples therapy. It's the kind of deep, introspective (but sometimes silly) game that can make a night in with your partner truly memorable.
You can grab Fog of Love from the online store, Amazon, or Barnes & Noble, where it retails for $50. You could also check out one of the expansions, which add more twists to your love story like In-Laws, the paranormal, and even doom. There are also alternate covers to the basic game like the "Diversity" cover (the one I was sent and picture above) and ones for WLW and MLM to use that help the game better reflect those playing it.
Publisher: Z-Man Games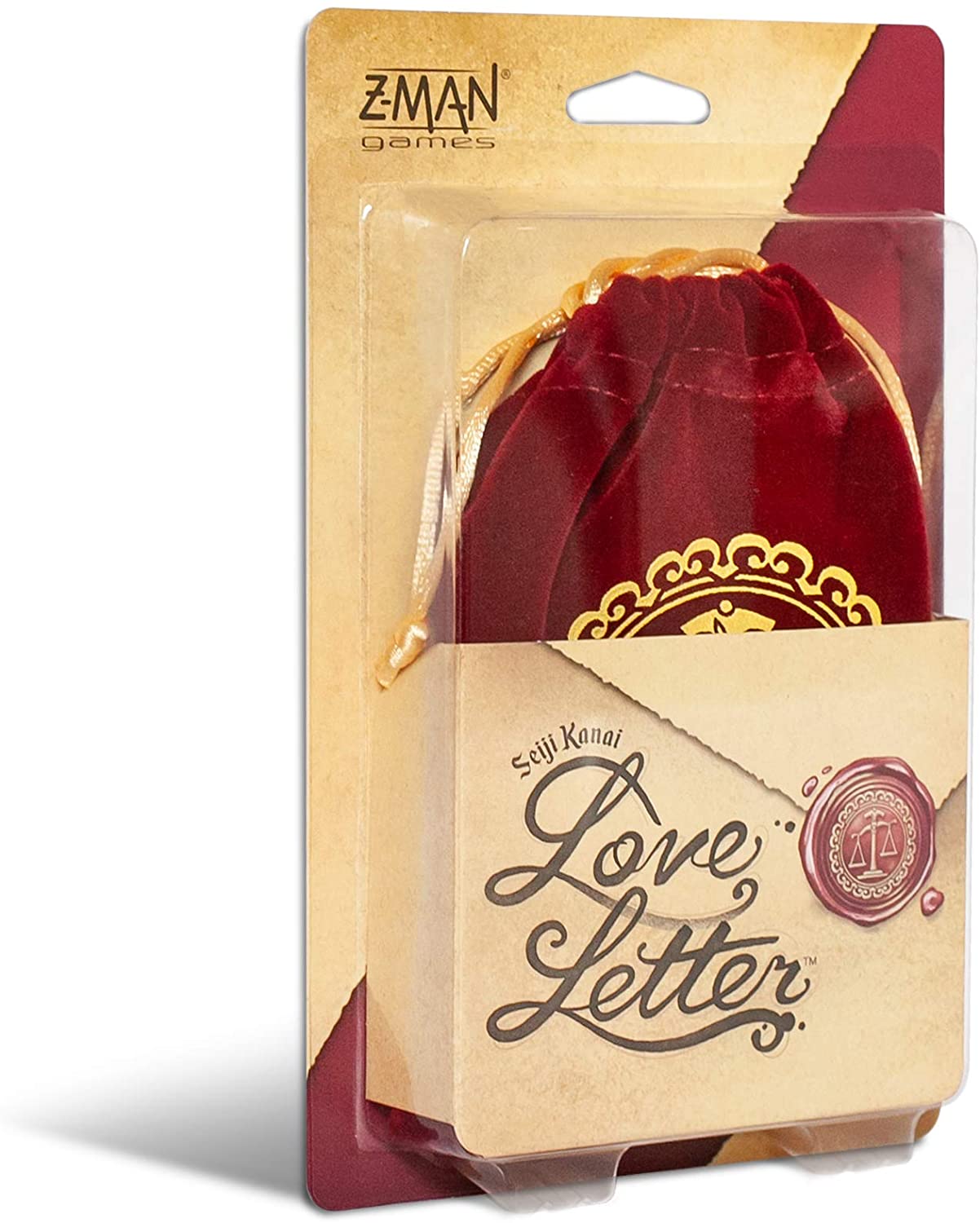 I'd be remiss if I didn't include Love Letter on this list, since it's probably the most famous, most popular game with a love theme out there. Players act as the suitors of a princess, hoping to woo her by getting your lover letter into her hand while keeping away those of the competition. It's a fast paced game of trick taking and the position of players can change drastically between turns, and the accessibility of the game has led to a wild amount of variants and licensed (and less licensed) editions, including versions themed around Batman and Adventure Time.
An updated version of the game was launched by Z-Man in 2019 with a new look, and since then they've released Marvel and Lovecraft themed variants, all of which can be picked up from your FLGS, Target, or on Amazon (though Lovecraft Letter seems to be sold out almost everywhere).
Publisher: Renegade Game Studios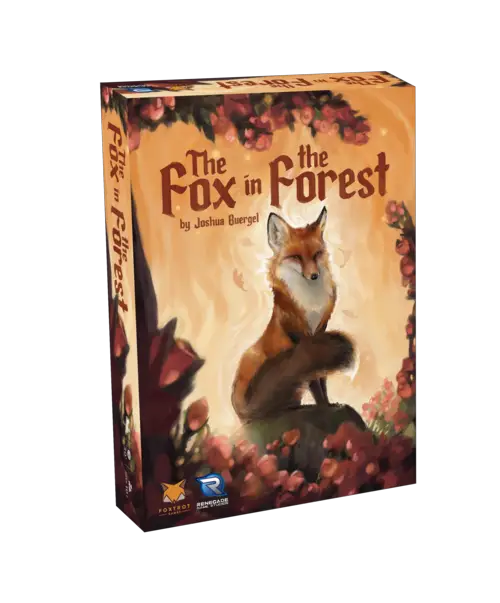 Another cute trick-taking game, The Fox In The Forest is a very sweet little game you can play with your partner over drinks or maybe while you wait on dinner (to cook or be delivered, we won't judge). The game runs four about thirty minutes, and there's value in this little box. Its no wonder it racked up the awards it did. It has a fun fairy tale theme and breathtaking art from Jennifer Meyer to make it seem almost real.
The original version of the game can be picked up at your FLGS or Target, as well as through the Renegade Online Store or Amazon. If you want something a little less confrontational to play with your partner, you could try Fox In The Forest Duet, which translates the original game into a fun co-op mode.
Publisher: Blue Orange Games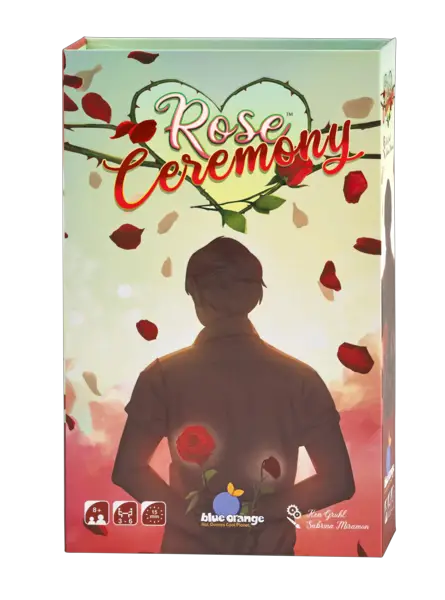 Because everyone loves to get roses! While Rose Ceremony (which is even called Valentine's Day in some markets) doesn't lend itself to intimate one-on-one play like the others on this list, but it's a great choice if you're planning a small Galentine's Day type thing or maybe even a Zoom game. Players go around the table offering roses to each other, with each one having different values and can make up a set and some even being thorns that ruin your bouquet. While you'll be happy to accept roses for some people, other times you'll have to make the sometimes difficult decision to turn the rose down. Also a good choice if your SO is a fan of The Bachelor.
You can grab Rose Ceremony off of Amazon, where the compact game will run you about ten bucks.
Publisher: Hamblet Games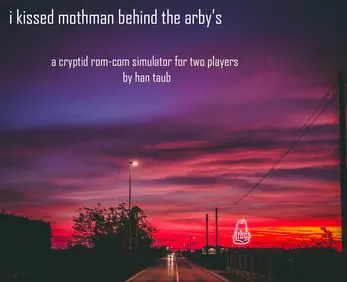 We're gonna mix things up with another rom-com RPG, but one a little more minimal and a little…weirder than similar games. All you need is a standard deck of cards and six tokens of some kind, three per person. One plays a cryptid (it doesn't have to be Mothman) and the other plays a human, with pretty much free range to create your character as you see fit. The scenes are much more improvisational than, say, Fog of Love, with just the basic setup given to you for each one. You'll have a "meet-cute," a date, a fight, and a big proposal of some kind, and the different scenes have a few variations to them that are dictated by the cards. As the game goes by, you'll give tokens to the other player when you learn more about them, teach them something, or otherwise find yourself growing as a person with their help. At the end of the game, your token balance dictates how your final conversation about the relationship, and future, will go.
You can grab a plain-text version off of itch.io for free, but when the full game is just three bucks you should definitely toss your coin towards the designer. Itch.io is, in general, a great source for weird little games like this that are all about love and relationships, most of which are queer friendly and designed by an incredibly diverse group of talented people.
Images via their respective owners
Have strong thoughts about this piece you need to share? Or maybe there's something else on your mind you're wanting to talk about with fellow Fandomentals? Head on over to our Community server to join in the conversation!