From time to time on the "fragdomental" part of the Fandomentals, we'll be interviewing or profiling different houses or noses of some of your favorite scents, and scents we think you really ought to get your noses on. This week, we wanted to look at two Black-owned houses that are making waves in the fragrance industry: Chris Collins and Maya Njie.
Chris Collins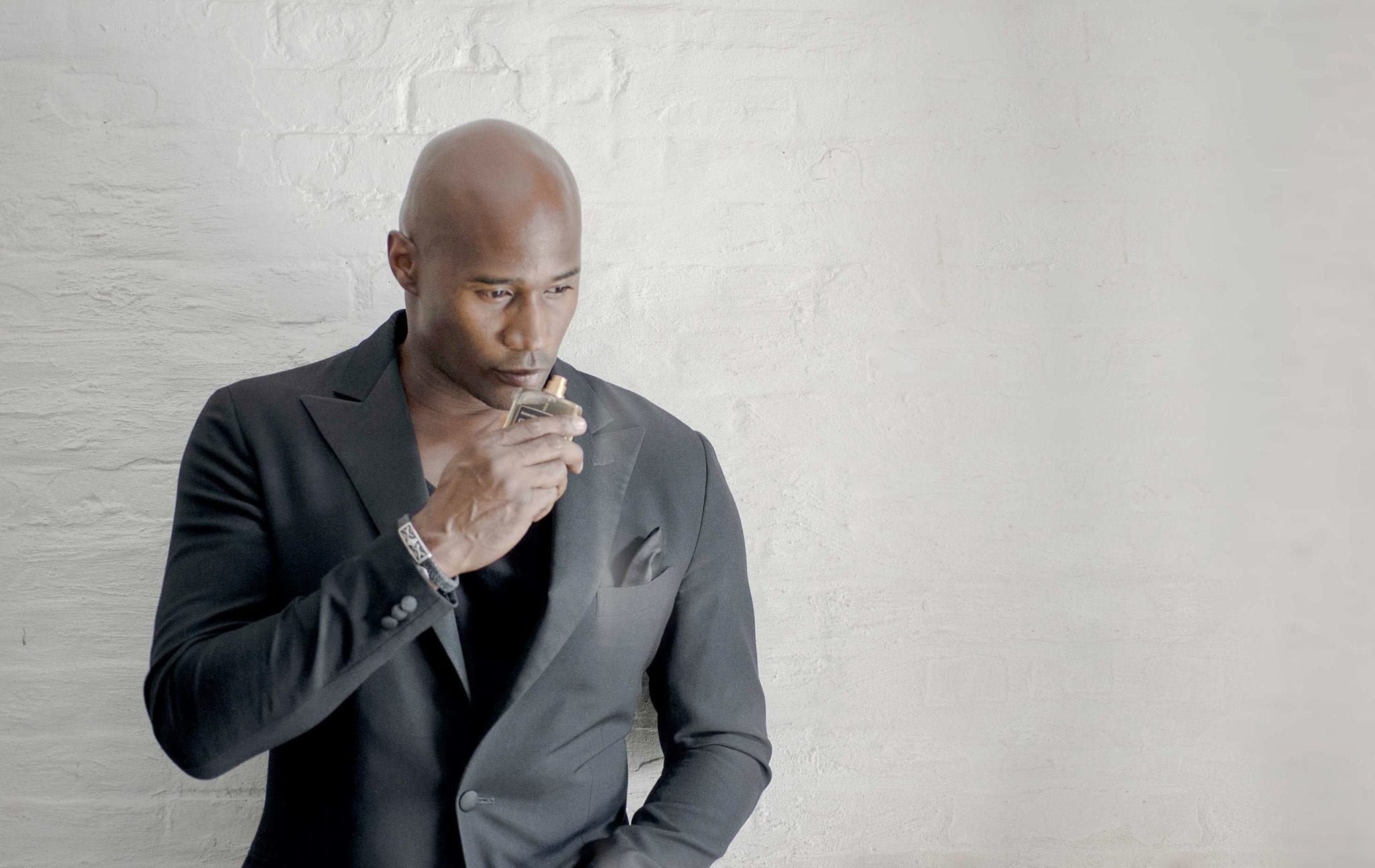 Chris Collins isn't a perfumer in the traditional sense. He doesn't create the perfumes of his house, nor did he particularly plan on delving into the fragrance world when he was younger. But chance meetings and a new modeling career ignited a long-nurtured love of fragrances that started when he was just a boy.
Collins got his start in the industry not as a chemist, but as a model. If you thought he looked familiar, chances are you've seen in him in ad campaigns. After all, he was the face of Polo Ralph Lauren, and he's been seen in the pages of GQ, Gotham Magazine, and Fortune. Collins has had a front-row seat to the world of fashion for years, which helped him hone in on his love of fragrance, and in particular, the stories he wanted to tell through scent.
After a meeting with French perfumer, Kilian Hennesey, Collins would spend months in France, in both Grasse and Mougins, two locations widely considered the birthplace of modern fragrance due to Mougins' fragrant crops of flowers and the nearby perfumeries in Grasse. It was during this time that Collins learned how to take individual notes and transform them into something more: a fragrance with a story.
Make no mistake, history bleeds through Chris Collins' fragrances. From Danse Sauvage, named for the legendary dancer, Josephine Baker, and her performances of the titular name in 1920's Paris, to Harlem Nights, an ode to the vibrant Black community in its golden age. Collins knows the stories he wants to tell and directs his perfumers accordingly. The result is a lineup of damned delicious fragrances that I'd encourage anyone to at least try to get a sample of. Especially Sweet Taboo and Danse Sauvage.
You can find stockists for Chris Collins (along with samples) online, but we recommend checking out Indigo Perfumery. You can both buy a full bottle or a sample from them, and their customer service is top-notch. Stay tuned for upcoming reviews on Collins' scents!
Maya Njie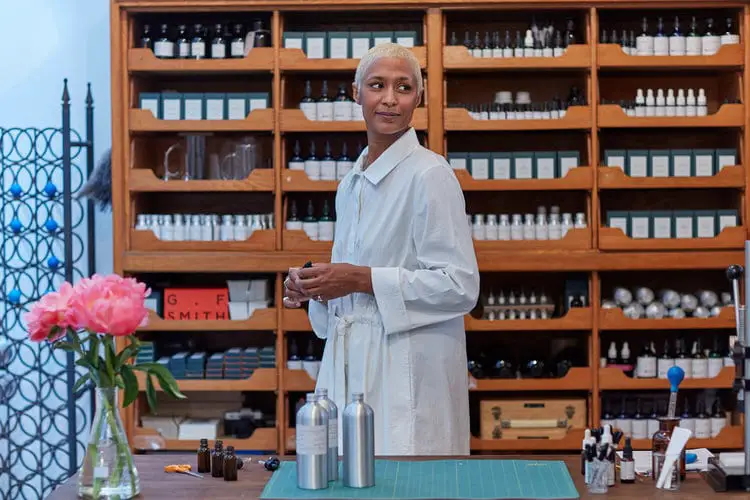 Maya Njie was born in Västerås, Sweden and moved to London in her late teens. She studied at the University of Arts London, specializing in photography and surface design. At one point, Njie decided to add another dimension to her art and began to experiment with the medium of smell. Initially, her inspiration was a family photo book, and she aimed to capture the memories of her childhood by creating those memories through scent, combining Scandinavian idyll with her Gambian heritage.
After graduating, Njie continued to explore the world of fragrance and taught herself even more about raw materials and perfumery. Fast forward to 2016, when she founded her house, Maya Njie Perfumes. Focusing on small batches with high quality natural and synthetic ingredients, each fragrance is bottled by hand. Njie's work continues to explore olfactive memories, moments of time that live again in only the way olfactive memory can produce… all with a contemporary delivery. Also, like, they're really freaking good, folks. Get your nose on these!
Maya Njie's products are widely stocked in the UK, but there is only one stockist listed for the United States, and that's Muse Experiences, NYC. Those in Europe can order from her website, but those of us in the US need to go visit Muse to get our hands on her work.
Sadly, the sample set for Njie's lineup is currently out of stock, but you can still procure a 7.5 mL pocket perfume for a respectable $25 if you don't want to pay for a full bottle just yet (sorry, I will never not be on the "sample first" train!).
Now, naturally, I'm not going to profile anyone I haven't personally tried products from, so you can also look for upcoming reviews of Njie's fragrances as well! And stay tuned for later in the week when we profile some ladies in the YouTube fragrance community… there might just be a video in there all about Njie!
Images courtesy of Chris Collins and Maya Njie
Have strong thoughts about this piece you need to share? Or maybe there's something else on your mind you're wanting to talk about with fellow Fandomentals? Head on over to our Community server to join in the conversation!