Work days aren't easy, and we know that most of the time the last thing you want to do is be reminded of your job. But what if you could use board games to make things a little easier and, dare we say, fun? Here's a little list of recommendations for games you can play at work or at home that can make the daily grind just a little bit easier.
Publisher: Analog Game Studios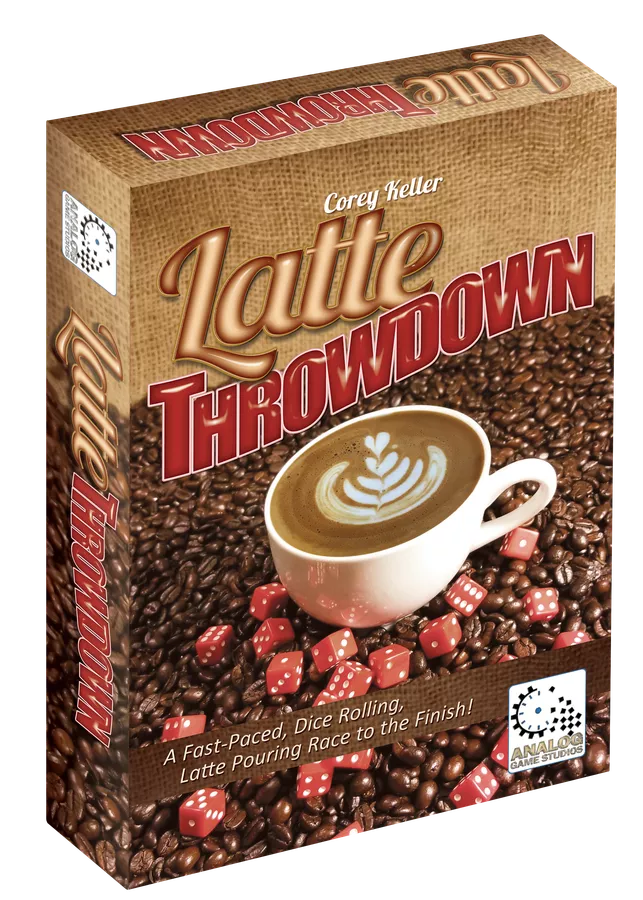 Designer: Corey Keller
Artist: Michael Christopher
MSRP: $39.99
Few work days can begin without a shot of caffeine. No matter your poison, there's a game for it! Our pick is for the coffee lovers out there is Latte Throwdown, a quick game of dice rolling and pooling where players are baristas competing to pour the best latte art in the biz. It's a chaotic way to wake up and can really emulate the feeling of being in a busy coffee shop.
You can grab Latte Throwdown on the Analog Game Studios shop.
Publisher: Roxley Games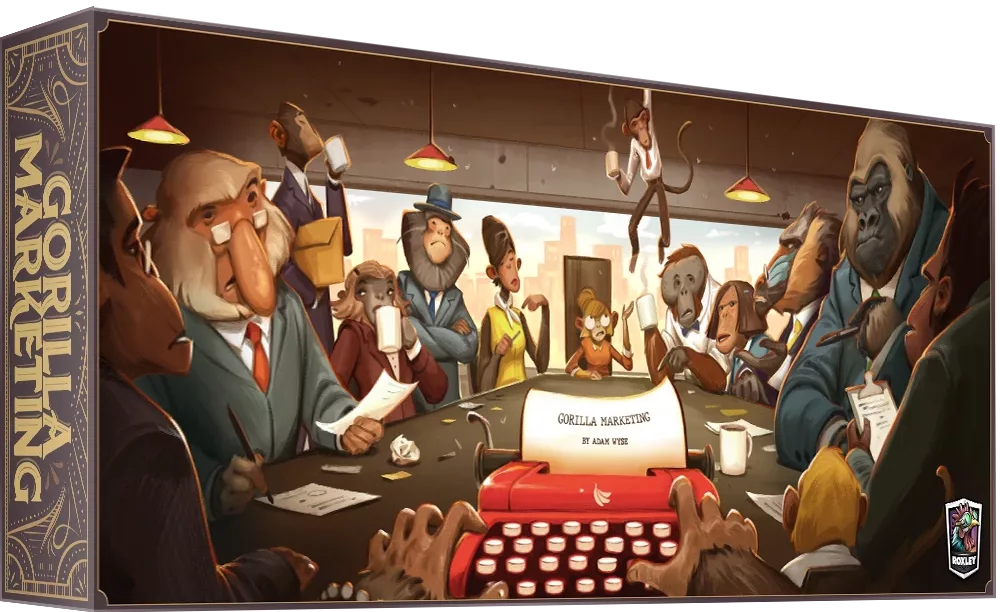 Designer: Adam Wyse
Artist: Andrew Bosley, Guilherme Petreca
MSRP: $25.00
Morning meetings are about as fun as a barrel of monkeys, so why not improve them by literally playing a game about monkeys? Gorilla Marketing is a party game where are competing for bananas (you are a monkey after all) by crafting the best names possible for different products then adding a hip, catchy tagline in round 2. It's a great addition to your party game rotation and an easy game to bring to work when you all need something to get your minds off of TPS reports.
You can pick up Gorilla Marketing at the Roxley Games shop or on Amazon.
Aggretsuko: Work/Rage Balance
Publisher: Renegade Game Studios/Oni Games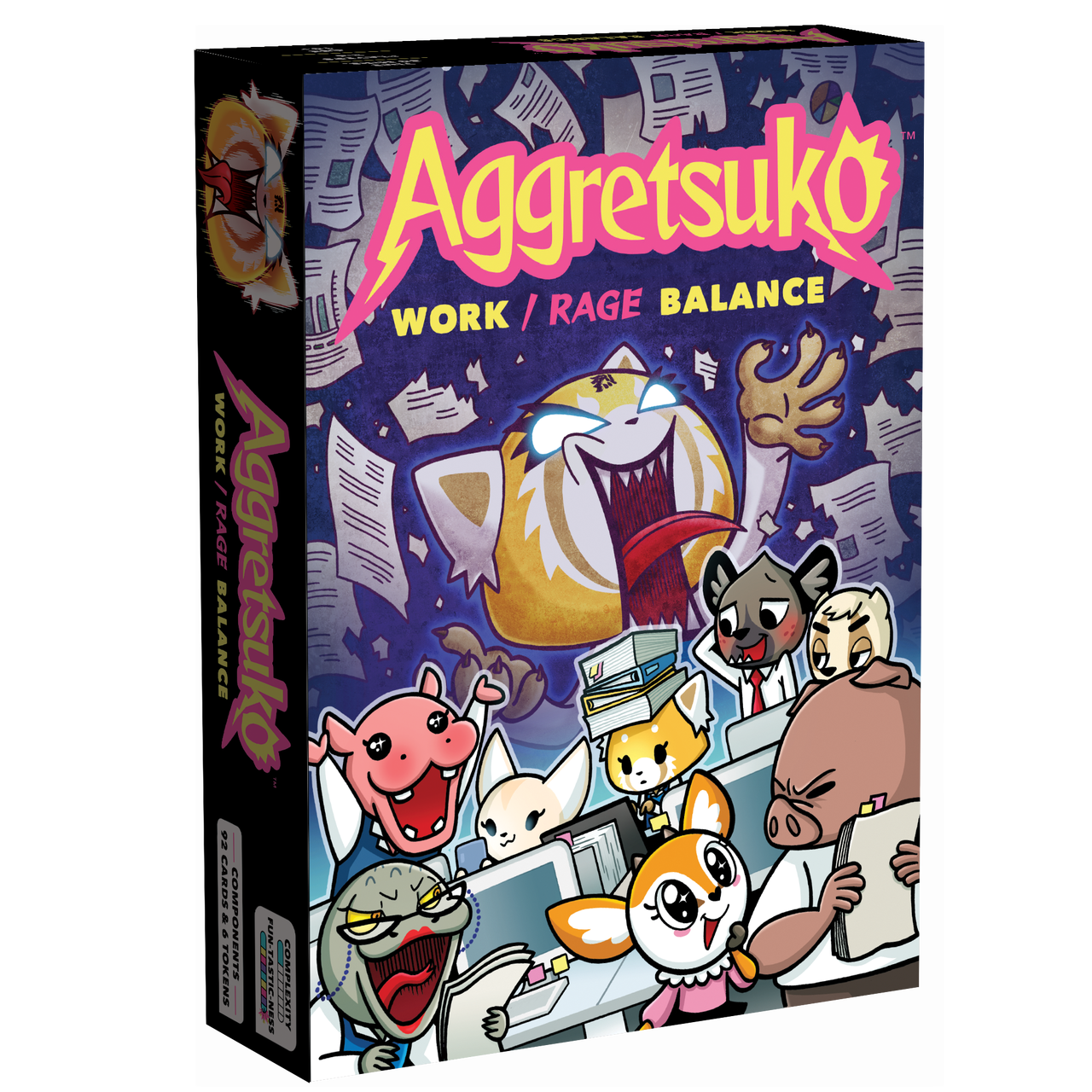 Designer: Ben Eisner, Steve Ellis (II)
Artist: Brenda Hickey
MSRP: $21.99
Based on Sanrio's runaway hit workplace comedy, Work/Rage balance is a perfect encapsulation of everything that makes the show fun and relatable. It's similar to other "ladder climbing" games, where you have to get rid of a certain number of cards (representing work) with each person having to match or beat the value of previously discarded cards. Fun twists include a "rage" mechanic that gums up the ability to do work (you know, when the boss is asking too much or your office crush is being oblivious), but still feels pretty cathartic. It's full of art from the show and pops with color. You don't really even need to be a fan to get a kick out of this game.
You can grab Aggretsuko: Work/Rage Balance on the Renegade Games store or at Target.
Strike! The Game of Worker Rebellion!
Publisher: The TESA Collective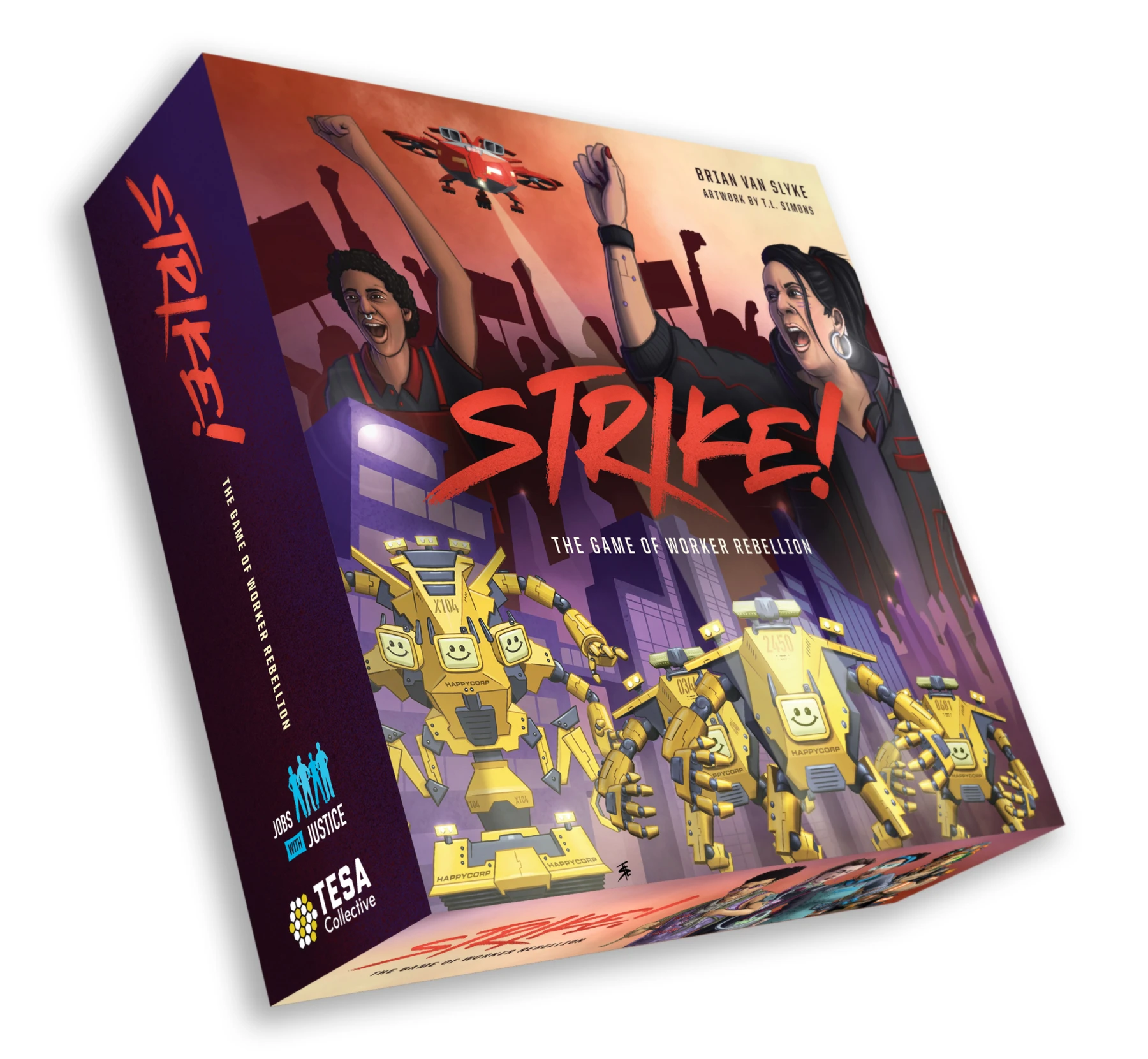 Designer: Brian Van Slyke
Artist: T.L. Simons
MSRP: $50.00
Sometimes even the occasional rage out moment isn't enough to deal with your boss's crap, which means it's time to unionize! This game from publishing co-op TESA (Toolbox for Education and Social Action) emulates the sort of collective planning and action necessary to make the world a better place. Players act as the leaders of the workers rebellion against the evil corporation HappyCorp, who are working to turn the entire city into one bit corporate entity. You'll manage your cards, take control of different parts of the city, and work to gain new allies in your fight. It's a great game to learn about labor rights that doesn't sacrifice the fun factor, and was developed alongside Jobs with Justice, a leading labor rights organization.
You can grab a copy on the TESA shop.
Taverns of Tiefenthal
Publisher: Schmidt Spiele/North Star Games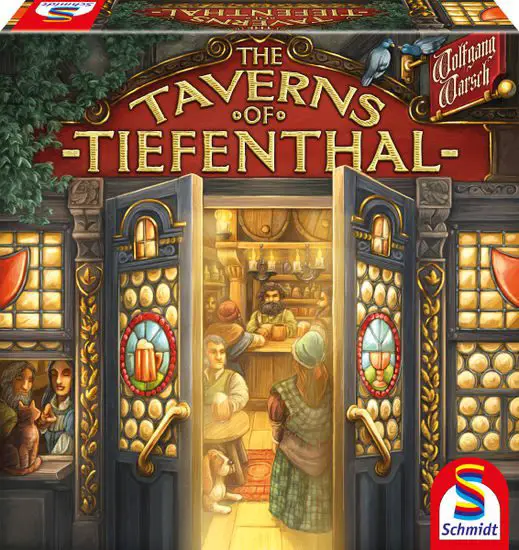 Designer: Wolfgang Warsch
Artist: Dennis Lohausen
No matter how you spent your day, it's hard to beat after-work drinks with your friends or maybe your co-workers (don't do that too much though, you need a life outside of work). Why not feel at home in the tavern in Taverns of Tiefenthal, a game of deck building, dice rolling, and building the best tavern possible. Each player is a tavern host trying to attract the wealthiest clients in the valley, which they'll do by adding the right amenities and expansions as well as brewing the right beers. It's got the sort of depth you'd expect from something as aggressively German as it is, but it's not hard to pick up and is even easy enough to play you could actually take it to a bar!
You can grab Taverns of Tiefenthal on Amazon.
Images via their respective owners
Have strong thoughts about this piece you need to share? Or maybe there's something else on your mind you're wanting to talk about with fellow Fandomentals? Head on over to our Community server to join in the conversation!