As we inch closer to the Academy Awards, two Fandomentals writers, Jade and Jeremiah, put together their top 10 lists of films from the last year.
Jade
10. Pinocchio – Pinocchio is exactly the sum of its excellent parts – beautiful stop-motion animation, great voice acting, and a classic story told in a refreshing, if not quite revolutionary (ha) way. It's the sort of artsy film that's quite thrilling to watch the first time around, a technical marvel of an adult war film that barely attempts to disguise itself as a children's film. Whether this ends up higher or lower on your list will likely depend on whether you personally connect with these characters. Personally, I found them a little wooden.
9. Barbarian – A horror film about a scary basement…and a few other things. It's a focused yet ambitious ride with some truly delightful twists and turns, and it's got just enough scary, gross stuff in it to startle the stomach without turning it. Barbarian is an excellent debut from a filmmaker with a vision. It's certainly enough to make me very excited about director Zach Cregger's next feature.
8. Nope – The exact flipside to Barbarian, Nope is the product of a filmmaker who's hit his stride and has decided to shoot for gonzo, genre-twisting madness. It's a thrilling first watch that throws a bunch of stuff at the wall and by the time everything's been thrown, you've got a startlingly coherent monster movie. It's worth the price of admission for the sweeping desert vistas alone. And then there's all the animal stuff which, as the kids say, slays.
7. The Batman – I feel like critics are saying this every few years, but The Batman is actually a new vision for what a superhero movie can, and should, look like. Fewer cliched origin stories and more thrillers with intriguing, over-the-top villains, please. This version of Gotham is textured and dark in an intoxicating way, and every character brings a wonderful amount of personality to their environment. Matt Reeves has managed to translate everything that went right with Joker into a film with more interesting ideas, characters, and cinematography. And adding Barry Keoghan as the Joker? Sequels welcome.
6. The Northman – The Northman's story isn't exactly interesting, and its characters aren't particularly rich. None of that really matters when you've got a fever dream viking epic with a gorgeous cast and enough stunning shots to fill a rather thick coffee table book. The Northman provides a solid two-plus hours of aesthetic wonder, and the fight scenes are nothing short of transcendent. That and it's got the coolest ending shot since, well, Robert Eggers' previous film. What a feast!
5. Everything Everywhere All at Once – The first time I saw this movie, I thought it was one of the best films of all time. Its frantic pace and unbelievable popularity have somewhat softened the impact for me on previous watches, but that doesn't take away from the fact that this has some of the most inventive action sequences and plot points that I've seen in a movie. One of the two 'Marvel could never' action-scifi-drama films this year that rightfully earns its reputation, you're likely to have an absolute blast with this one. It might just be the fastest three hours of your life…at least until you watch something a little higher on this list.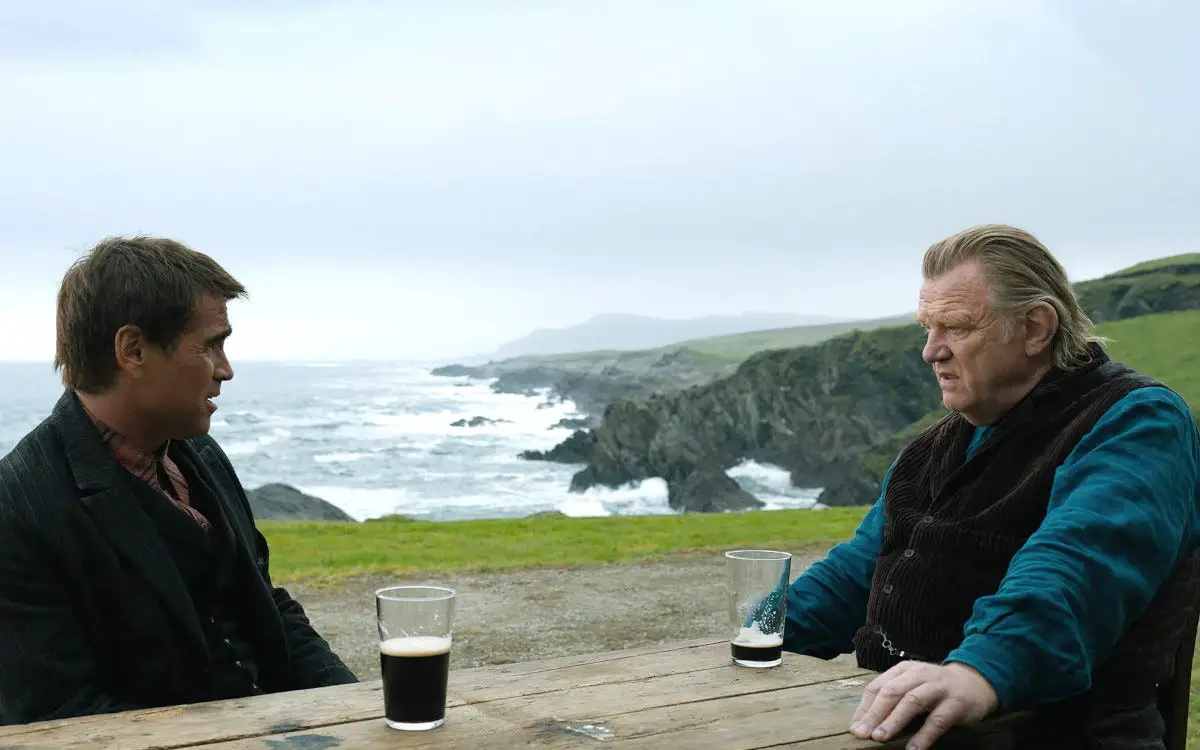 4. Banshees of Inisherin – In my experience, losing a friend is much harder than losing a significant other. When it's one of your closest friends, the rift is truly devastating, leaving a massive hole in your life and turning good memories you've taken for granted into painful ones. Banshees tackles this phenomenon in one of the funniest and saddest movies of the year. Gorgeous Irish vistas, a truly remarkable script, and impeccable performances elevate what could have been a great bro-comedy into what is probably my choice for objectively-best movie of the year. Good luck at the Oscars, my dudes.
3. Triangle of Sadness – If Banshees had me chuckling and relating, Triangle of Sadness had me howling and rolling my eyes. I'm not usually one to really enjoy satire or potty humor – I found director Ruben Ostlund's previous films more intriguing and impressive than outright entertaining – but Triangle of Sadness is a beautiful mix of high and low art that isn't afraid to take silly jokes and blow them up to the point of ridiculousness. This is a comedy of truly epic proportions that gleefully throws barbs wherever they deserve to land. The only thing that might add to the humor would be a Best Picture win from the very population this movie delights in making fun of.
2. RRR – In this revisionist history epic, two beautiful men must dance battle a few English pricks in order to save their country from imperialism. Take the beautifully-choreographed action of Mad Max, the twisting plotlines of Everything Everywhere, and the greatest bromance ever filmed and…you'll be somewhat in the ballpark of RRR. This movie really does have it all, and it's probably the single best film to watch with friends of all ages and tastes released this year. Just PLEASE do not watch this dubbed in English. It kinda ruins the whole point.
1. Puss in Boots: The Last Wish – In a year chock full of incredible movies, Puss in Boots: The Last Wish stands out. Every aspect of this film is utterly fantastic, from its spellbinding animation and incredibly dynamic plot to its magnificent voice acting and transportive soundtrack. But what really sets Puss in Boots apart is its willingness to take risks. Animation films from big studios (with some notable exceptions, *cough*Spiderverse*cough) have been stagnant for quite a while, with each studio producing many great films that all essentially look, sound, and progress in standardized ways. I rarely leave a Ghibli or a Pixar film surprised, despite liking basically every film they've produced. The Last Wish is chock full of delightful surprises and choices that could have gone wrong, but don't. Strangely high stakes for its main characters? Check. Adult themes and humor that somehow work in the context of a family film? Check. Plot and character detours that shoot for catharsis for five-plus characters in less than two hours, landing effective arcs for everyone involved? Check. And while the animation style has been clearly influenced by a certain film (*cough*Spiderverse*cough) it absolutely maintains its own identity and melds that influence with Dreamworks' established style. I've written far too much about this movie already so I'll just say this: go see it. That's my last wish. 
Jeremiah
10. Emily the Criminal – Aubrey Plaza and Theo Rossi have the most visceral chemistry of any onscreen couple seen all year. John Patton Ford's debut is assured and confident. Working with Jeffrey Beirman's camera, they focus less on being showy and overly concerned with technique and instead focus more on craft. Plaza's performance is a tour de force and hints at a rich and promising future if there's any imagination and justice left in the corrupt old town.
9. Prey – Look, 2022 was a wild year. Even so, no one had Dan Trachtenberg making not just a solid Predator movie but easily one of the most enjoyable and visually engaging the series has been in quite a while. Midthunder is a movie star in the making. Jeff Cutter captures the landscape and uses it to set mood and atmosphere instead of merely landscape photography. I've watched Prey easily a dozen times, and it never gets old.
8. The Batman – Matt Reeves brought back a cinematic flair long missing from the current offerings of the superhero genre. Sure there had been cinematic entries, but few reached the intimate and voyeuristic levels of Greig Fraser's poetic and moody frames. Brilliantly cast, with everyone having a ball. If that wasn't enough, Reeves and The Batman brought kinky back to the realm of caped crusaders.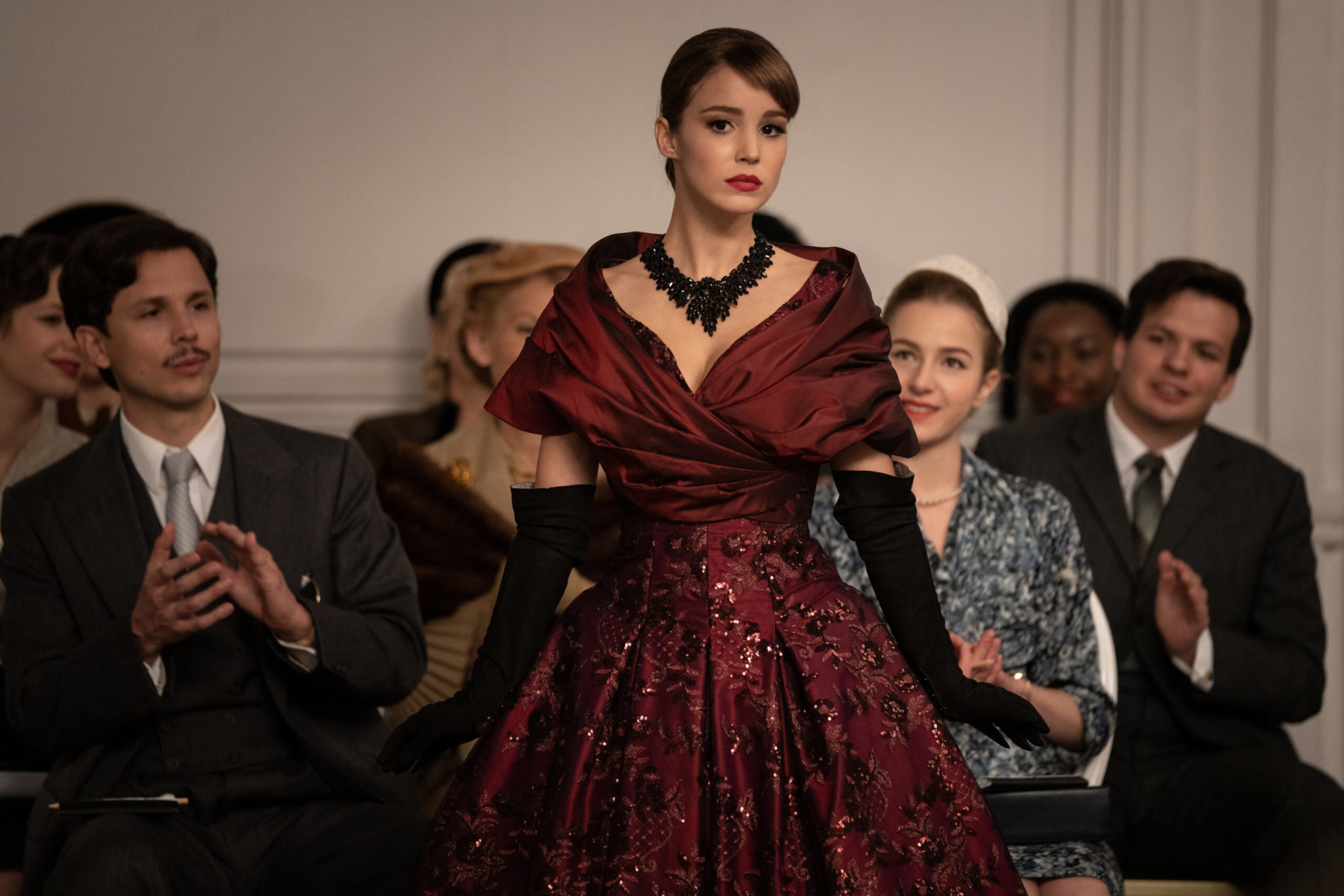 7. Mrs. Harris Goes to Paris – While 2022 was a year without a Paddington movie, Anthony Fabian's Mrs. Harris Goes to Parris did in a pinch. Lesley Manville and Isabelle Huppert were sublime, and Alba Baptista was resplendent in one Dior dress after another. Felix Weidermann's camerawork was subdued but nonetheless perfectly captured the warmth and attention to detail in the film's ode to the invisible labor of the world around us.
6. Turning Red – Puberty has rarely been so lovingly and honestly portrayed as in Domee Shi's Turning Red. Frank and emotionally charged, the parable about second-generation immigrants learning to blend their parent's values with their own comes alive with vibrant, goofy, and earnest animation. Mahyar Abousaeedi and Jonathan Pytko's camera gives the animation a liveliness and, at times, an anime style that is reminiscent of The Mitchells vs. the Machines. I don't know how many times you have to watch Turning Red before you stop bawling your eyes out, but it's not the half dozen times I've seen it.
5. RRR – Glorious. A true cinematic epic. S.S. Rajamouli demonstrates once and for all that the most profitable and ubiquitous Hollywood studio has been peddling an inferior product for almost a decade. Romance, revenge, betrayal, and nationalistic propaganda in Rajamouli and DP K.K. Senthil Kumar's hands is a breathtaking roller coaster of pure cinema.
4. Glass Onion – After only two Benoit Blanc movies, I'm not alone in saying I wouldn't mind getting one every year. The latest one is perhaps so beloved because of its timeliness, but even so, Craig's performance is as perfectly calibrated as ever. Long-time collaborator Steve Yedlin reminds us that just because a movie comes from Netflix doesn't mean it will be visually dim. Glass Onion once again shows that a movie can be fun, well made, and have substance without sacrificing one for the other.
3. Woman King – It's disturbing how quickly this stunning blockbuster was forgotten in conversation. In a day and age where "blockbusters" are code for "juvenile" and aimed at children, the always reliable Gina Prince-Bythewood crafted a mature and evocative action movie for grown-ups. Putting aside the rarity that few women-led, women-directed films are shot and edited by women, Polly Morgan and Terilyn A. Shropshire, The Woman King, with a script by Dana Stevens, is historical fiction that strives for more than mere vermiculite.
2. Everything Everywhere All at Once – The debut feature of the directing team known as the Daniels, Everything Everywhere All At Once is a film festival all its own. A perfect example of how specificity breeds universality, along with the Daniels giving a cast of long-time professionals their overdue time to shine. Larkin Seiple's camera and the visual effects team make EEAAO cinematic wizardry, showing how effects can enhance a narrative rather than drive it. 
1. Nope – Jordan Peele's third movie beautifully explored exploitation and spectacle and how the two often intertwined in Hollywood. Stunningly lensed by Hoyte van Hoytema, Nope is a tense mediative disturbing mediation on our era of blockbusters. Densely layered, with every performance being beautifully textured and rooted in a longing.
Images courtesy of Walt Disney Pictures, Warner Brothers, Focus Features, Universal Pictures, 20th Century Studios, Dreamworks Animation, A24, Searchlight Pictures, Sony Pictures Releasing, Netflix, Pen Studios, Hulu, Neon
Have strong thoughts about this piece you need to share? Or maybe there's something else on your mind you're wanting to talk about with fellow Fandomentals? Head on over to our Community server to join in the conversation!