This is it, folks. The end of it all. It's time for the biggest name in movie awards, Oscar himself, to pass out his small golden children to those who have pleased him best in their movie making. Coincidentally, those winners have also been selected by the Academy of Motion Picture Arts and Sciences to represent the best 2017 had to offer. It's been a long season, and it's going to be nice having a little break from all the studio BS. But I can't rest until the 32-hour Academy Awards ceremony is over, and Sam Rockwell collapses under the weight of his awards statues.
For this Sunday's awards, my liveblog partner and Fandomentals managing editor Kori has sent in her thoughts for the Oscars. Fandomentals film critic Jeremiah gave his thoughts in the most recent episode of Beneath The Screen Of The Ultra-Critics, but worry not! He'll be joining us Sunday for the liveblog. But first, let's see where the Oscars are at this year.
Haunted By Hashtags, Can Kimmel Save The Day?
The Oscars have a lot of face to save this year. Still working to overcome #OscarsSoWhite, the double whammy of #MeToo and #TimesUp have given the Academy's PR department even more work to do. Not only have Oscar fixtures Kevin Spacey and Harvey Weinstein been kicked out of the Academy, the ghosts of Roman Polanski and Woody Allen continue to haunt the Dolby Theater.
The viral success of Oprah's big speech at the Golden Globes will probably lead to a lot of leniency for presenters and winners to speak their minds.  While host Jimmy Kimmel's own history with women isn't spotless, he's made waves this year as an outspoken opponent of Donald Trump. The Academy will no doubt give their host and presenters, which include Nicole Kidman, Emma Stone, and the hard to predict Jane Fonda, a lot of leeway to comment on Hollywood's problems. The Oscars still are going to try their damnedest to keep the back patting at normal levels, but be ready for a lot of performative wokeness and grandstanding by millionaires.
But What About The Awards?
While the snubs are long established, that doesn't mean we don't have our favorites. Kori and I have some different opinions on who should win, and who's going to win. Our picks for the biggest awards this season are below.
Timothée Chalamet in CALL ME BY YOUR NAME (Sony Pictures Classics)
Daniel Day-Lewis in PHANTOM THREAD (Focus Features)
Daniel Kaluuya in GET OUT (Universal)
Gary Oldman in DARKEST HOUR (Focus Features)
Denzel Washington in ROMAN J. ISRAEL, ESQ. (Sony Pictures Releasing)
Who will win:
Kori: Most of the awards love this year has gone to Gary Oldman for his turn in Darkest Hour. You know, all black, Time's Up, let's give an award to an actor with abuse allegations from an ex-wife dating back to 1990. Oh, sorry, too political?
Dan: Oldman is probably the shoo-in here. Not only is he "owed" an award, so to speak, he also went full Daniel Day-Lewis on Winston Churchill. Even leaving aside Oldman's history, Churchill isn't exactly a beacon of progressive thought. A racist, imperialistic, misogynist, he is the perfect antithesis to #OscarsSoWhite and #MeToo. But Oldman picked up the award at the SAG's, BAFTA's, and the Golden Globes, so by every metric, he's the favorite.
Who should win:
Kori: Daniel Kaluuya for Get Out. Kaluuya doesn't have an easy job in finding the right tightrope to walk in Jordan Peele's comedic horror, but he manages to play the role with aplomb, guts, and grace.
Dan: I'm going to second Kori on this one. There's a lot of weight on Kaluuya's shoulders in Get Out as he has to play comedy straight man, horror survivor, and dramatic hero. Not to mention that a lot of his acting is both silent and largely facial.
Willem Dafoe in THE FLORIDA PROJECT (A24)
Woody Harrelson in THREE BILLBOARDS OUTSIDE EBBING, MISSOURI (Fox Searchlight)
Richard Jenkins in THE SHAPE OF WATER (Fox Searchlight)
Christopher Plummer in ALL THE MONEY IN THE WORLD (Sony Pictures Releasing)
Sam Rockwell in THREE BILLBOARDS OUTSIDE EBBING, MISSOURI (Fox Searchlight)
Who will win:
Kori: Come on, this should be obvious. Sam Rockwell's portrayal of a "redeemed" racist cop in Three Billboards (who somehow never has to apologize to the people he's actually terrified) has been tongue-bathed this awards season. There's no reason to expect it to be any different this go around.
Dan: It's just too depressingly obvious that Rockwell will win. If there's one thing that the Academy loves more than historically shitty men, its shitty men who "learn" about being shitty. Rockwell has cleaned up as much as Oldman in awards shows, so he's probably got this locked up. It's going to be a great year for the Academy when the two big acting awards go to portrayals of racists.
Who should win:
Kori: Willem Dafoe for The Florida Project. In a career of career performances, this might just top them all. Dafoe's utter inhabitance of this hotel manager is heartbreaking as a man who can only do so much, and can't bear to see the trainwrecks about to happen in front of him.
Dan: While the film itself isn't by any means my favorite, Woody Harrelson did a great job as Chief Willoughby in Three Billboards. Rather than an unearned redemption arc, Harrelson has to play a man caught between duty and morals all while his own body fails him. The tragedy of his character is touching and artful in a movie that seems to approach every other way in the most hamfisted way possible.
Sally Hawkins in THE SHAPE OF WATER (Fox Searchlight)
Frances McDormand in THREE BILLBOARDS OUTSIDE EBBING, MISSOURI (Fox Searchlight)
Margot Robbie in I, TONYA (Neon/30 West)
Saoirse Ronan in LADY BIRD (A24)
Meryl Streep in THE POST (20th Century Fox)
Who will win:
Kori: Remember just above how I said the Sam Rockwell win should be obvious? Take that and apply it to Frances McDormand. Whether voters consider it her last hurrah or are legitimately captivated by her turn as a remorseful but vengeful mother, she's been a shoe-in so far, and that doesn't look to change.
Dan: This category should have been competitive. Literally, every woman nominated here put in an amazing performance, with none of their performances overlapping in any way. Sadly, the narrative has coalesced around Frances McDormand. She's not so much winning on the strength of her own performance, instead of being given awards for past work and as a part of Hollywood's obsession with Three Billboards. There's still a chance for Saoirse Ronan or Sally Hawkins to pull an upset, but don't be surprised if McDormand walks away with her second Oscar
Who should win:
Kori: Sally Hawkins for The Shape of Water, by a wide mile. I didn't even like the movie, but I can recognize how much skill goes into crafting such a memorable, witty, earnest, and romantic character, all without ever saying a word.
Dan: While I'm a huge Hawkins fan, I really think Saoirse Ronan should get the win here for Lady Bird. Still super young but showing amazing talent, she anchored a movie that needed a strong performance to do well. For a relatively unknown quantity to fill a role that studios usually assign to established stars, and do it so well, Ronan should get the win.
Mary J. Blige in MUDBOUND (Netflix)
Allison Janney in I, TONYA (Neon/30 West)
Lesley Manville in PHANTOM THREAD (Focus Features)
Laurie Metcalf in LADY BIRD (A24)
Octavia Spencer in THE SHAPE OF WATER (Fox Searchlight)
 Who will win:
Kori: Laurie Metcalf for Lady Bird. Critics have praised her performance and rightfully so. Her turn as a mother struggling to connect with her daughter is genuine, funny, and also heart-wrenching.
Dan: This is the only wild card this awards season. All of these women have gotten a lot of love from the awards, but I'd put my money on Allison Janney. I, Tonya is maybe a little too much of a comedy to get any big wins, and Janney's wins at the SAG's and Golden Globes point to a jackal-shaped bone thrown towards I, Tonya.
Who should win:
Kori: As much as I enjoy Metcalf's performance, I'm going to hand it to Mary J. Blige for Mudbound. Blige is a tour de force in this movie as a mother anchoring her family through tragedy, horror, and violence, and yet you fully buy into Blige's raw strength as she never gives up her hope.
Dan: This should be Octavia's award. While she already won this award for The Help, she really should win for The Shape of Water too. Spencer has to do a lot of work in a film where the two protagonists never speak, and if that isn't the very definition of "supporting actress," I don't know what is.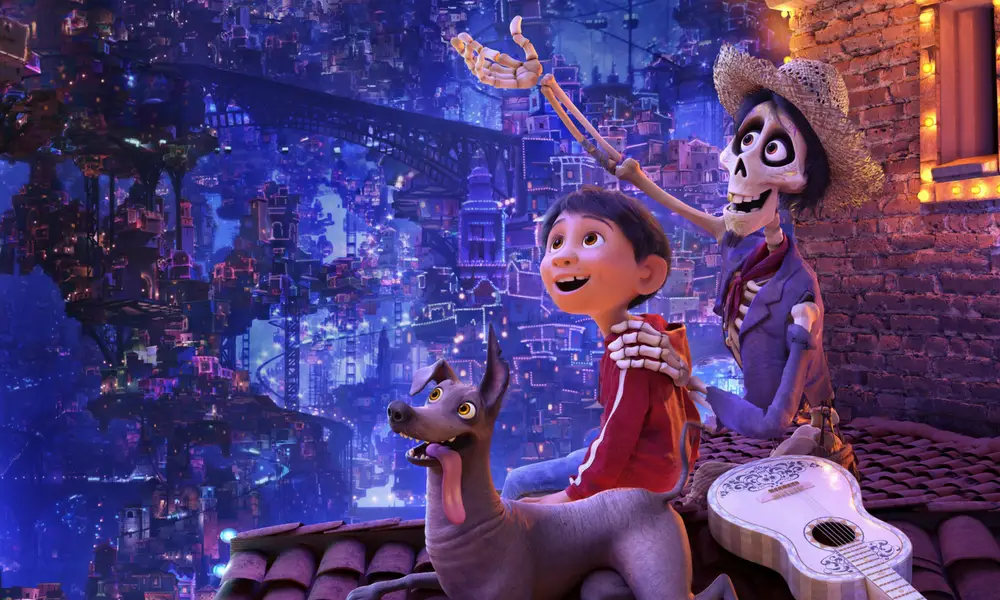 THE BOSS BABY (20th Century Fox)
Tom McGrath and Ramsey Naito
THE BREADWINNER (GKIDS)
Nora Twomey and Anthony Leo
COCO (Walt Disney)
Lee Unkrich and Darla K. Anderson
FERDINAND (20th Century Fox)
Carlos Saldanha and Lori Forte
LOVING VINCENT (Good Deed Entertainment)
Dorota Kobiela, Hugh Welchman, and Ivan Mactaggart
Who will win:
Kori: Coco. Everything about this film is a color explosion of culture and music, and it comes from a place of genuine love for family and identity. This isn't a cheap Disney ride amusement in the making; this is a story for all generations made with heart.
Dan: Kori captures all the artistic reasons why Coco will win, but the fact that the word Disney is attached is the easiest predictor. Oscar voters tend to default to what their kids like and what they expect to be good. That means Coco.
Who should win:
Kori: Coco.
Dan: Loving Vincent. One of the most beautiful animated films ever made, it does things with the medium that have never been done. The first film done entirely in oils, it captures not only the look and feel of Vincent Van Gogh's work, but also its soul.
DUNKIRK (Warner Bros.)
Christopher Nolan
GET OUT (Universal)
Jordan Peele
LADY BIRD (A24)
Greta Gerwig
PHANTOM THREAD (Focus Features)
Paul Thomas Anderson
THE SHAPE OF WATER (Fox Searchlight)
Guillermo del Toro
Who will win:
Kori: This seems to be Guillermo del Toro's year. Even with accusations of plagiarism, The Shape of Water seems to be a new high for this director's long career. With a limited budget, del Toro creates an anachronistic world full of fantastic creatures and monstrous people.
Dan: Del Toro is 100% deserving of this award, but it's not the most competitive directing season. Anderson and Nolan seem to be sleepwalking at this point in their careers, and Gerwig and Peele are way too new for recognition. A win here would point to a possible Best Picture win as well, so fingers crossed on this one.
Who should win:
Kori: Guillermo del Toro
Dan: All my love for Del Toro aside, Get Out is maybe THE film of the year. And Jordan Peele deserves so much credit for that. Not only did he direct a film that stands out in the horror genre, his direction stands out from all other films this year. Sadly, he's both a TV veteran and a young director. That means he'll get ignored at his creative peak and win something in a decade or so.
"Mighty River" from MUDBOUND (Netflix)
Music and Lyrics by Mary J. Blige, Raphael Saadiq, and Taura Stinson
"Mystery Of Love" from CALL ME BY YOUR NAME (Sony Pictures Classics)
Music and Lyrics by Sufjan Stevens
"Remember Me" from COCO (Walt Disney)
Music and Lyrics by Kristen Anderson-Lopez and Robert Lopez
"Stand Up For Something" from MARSHALL (Open Road Films)
Music by Diane Warren
Lyric by Lonnie R. Lynn and Diane Warren
"This Is Me" from THE GREATEST SHOWMAN (20th Century Fox)
Music and Lyrics by Benj Pasek and Justin Paul
Who will win:
Kori: This is a toss-up, but I'm going to go with the song that's had the most legs by FAR this season, and that's "This is Me" from The Greatest Showman.
Dan: "Remember Me" from Coco has a fantastic pedigree coming from the Frozen songwriting duo. Not only is it attached to a movie that a lot of the Academy will have seen, but Disney also has "Oscar-winning song" down to a science.
Who should win:
Kori: "This is Me." I dare you to find a more anthemic song that's taken root with viewers. This song might seem schmaltzy to some, but it's a powerhouse of a performance for anyone who has ever felt left out and absolutely deserves that golden naked man. Fight me.
Dan:  "Mystery of Love," because Sufjan Stevens is a genius. As well, he worked closely with both the film and its source material to craft a song that resonates with a beautiful film. Even if he doesn't win, his performance with St. Vincent will probably be a highlight of the night.
CALL ME BY YOUR NAME (Sony Pictures Classics)
A Frenesy Film/La Cinéfacture/Memento Films International/RT Features Production
Peter Spears, Luca Guadagnino, Emilie Georges and Marco Morabito, Producers
DARKEST HOUR (Focus Features)
A Working Title Films Production
Tim Bevan, Eric Fellner, Lisa Bruce, Anthony McCarten and Douglas Urbanski, Producers
DUNKIRK (Warner Bros.)
A Syncopy Pictures Production
Emma Thomas and Christopher Nolan, Producers
GET OUT (Universal)
A Blumhouse Productions/QC Entertainment/Monkeypaw Production
Sean McKittrick, Jason Blum, Edward H. Hamm Jr. and Jordan Peele, Producers
LADY BIRD (A24)
A Mission Films Production
Scott Rudin, Eli Bush and Evelyn O'Neill, Producers
PHANTOM THREAD (Focus Features)
An Annapurna Pictures Production
JoAnne Sellar, Paul Thomas Anderson, Megan Ellison and Daniel Lupi, Producers
THE POST (20th Century Fox)
A 20th Century Fox/DreamWorks Pictures Production
Amy Pascal, Steven Spielberg, and Kristie Macosko Krieger, Producers
THE SHAPE OF WATER (Fox Searchlight)
A Double Dare You Production
Guillermo del Toro and J. Miles Dale, Producers
THREE BILLBOARDS OUTSIDE EBBING, MISSOURI (Fox Searchlight)
A Blueprint Pictures Production
Graham Broadbent, Pete Czernin, and Martin McDonagh, Producers
Who will win:
Kori: Probably the hardest to predict due to the sheer amount of films on the list, I'm going to lean towards The Shape of Water, both to the awards love it's been shown already, and the positive buzz it has retained headed into Sunday. Otherwise, put me down for Three Billboards.
Dan: Those are the two favorites. The dividing line is going to be best director. If Del Toro gets Best Director, look for freaky-fish sex to get an Oscar. If he doesn't, Racist Cop & Pals will be getting the ultimate tongue-bath as it closes the night.
Who should win:
Kori: Get Out. It's a dark horse contender, but this movie redefined what horror as a genre could be at a time when it felt like horror films had hit a rut. Sharp, political, and uncomfortable, Get Out came at the perfect time, for the perfect audience. Even if some of that audience still want to think Rose was brainwashed too and not at all culpable for her actions (not like Allison Williams hasn't refuted this already *cough*).
Dan: I agree on Get Out. Not only is it one of the most expertly made films of the year, but it has also turned into a cultural touchstone. No conversation about films this year has been without discussion of Get Out. It's been the topic of think pieces, rage articles, and badly worded tweets. If the AMPAS wants to show it's committed to a new Hollywood, one younger and more diverse than ever, it ought to reward Get Out.
If you want some more talk on the subject, Thad, Dan, and Jeremiah gave a good overview of the Academy awards in An Ultra Critic Review of the Academy Awards Nominees 2018.
The 90th Academy Awards ceremony will broadcast live on ABC from the Dolby Theater on March 4th, 2018 at 5:00 PM PST. For a complete list of nominees, you can visit the Academy Awards website. Be sure to tune in here on the Fandomentals as Kori, Jeremiah, and Dan give all the hottest takes on the awards as they unfold!
---
Image courtesy of the Academy of Motion Picture Arts & Sciences