Facade's 'Tortuga 1667' Packs A Lot of Piracy Into A Small Package
Piracy comes to your table with Tortuga 1667 from Façade Games. Tortuga is a social bluffing game for 2-9 players, each game lasting between 20 and 40 minutes. Players belong to one of two (or three) sides: The British or the French. In games with an odd number of players, there is a solo Dutch pirate. Players do not know who else is on their team, and they are likely not part of the same crew.
Set up is fairly simple, thanks to Façade's design: lay out the map, pass out starting vote cards, and set up the event deck. Most importantly, players starting locations, and therefore roles, are chosen randomly by choosing meeples out of a bag. This randomization mechanic is becoming more popular, and I love the way it streamlines set up. Also given out randomly? Your loyalty cards.
Crew members receive their role based on their position on deck. If you are at the front of the line, congratulations, you are now the captain of that ship. The person behind you, assuming there is one, is your first mate. Ideally, you trust them. The person at the back of the line is the cabin boy. This might sound like you're low on the totem pole, but you are the only one who can move treasure once it's been placed. It is possible to be the captain or first mate and the cabin boy, if your crew is small enough. The captain of The Flying Dutchmen goes first.
There are five locations players can go to during the game. Two ships (The Flying Dutchmen and The Jolly Roger) two row boats, and Tortuga. The titular Tortuga is where players will find themselves marooned if they are kicked off their ship. The rowboats allow access back on board either ship, but can only carry one player at a time. Similar to the ships, Tortuga also has a track with meeples filling in from top to bottom. Are you the first player on the island? Welcome, Mayor! Everyone behind the mayor has the same role: a voting member on the island.
The victory condition for Tortuga is to get the most treasure for your country by the end of the game. If you are a solo Dutch pirate, your goal is to make sure both the French and the British have the same amount of treasure at the end. The game ends when the Spanish Armada card is revealed to all players. This mechanic allows game time to fluctuate: less cards in the deck means a shorter game. It also means no one knows quite when the end will come, providing tension as the deck grows smaller.
What does play actually look like? For us it was a lot of cooperation at first. We all wanted to get treasure, regardless of which side we were on. The only way to get treasure is to work together—a captain with no crew cannot win a battle. We exchanged vague plans and preferences, hoping to come to an understanding without revealing confidential information. Eventually, people started to decide who to trust. People were kicked off boats. The mayor of Tortuga ruled over quite a few brawls. My captain betrayed me. It was a wild journey, full of cannons and mutiny.
Tortuga is a quick, dynamic, and beautifully historic game with high replayabiltiy. The packaging is stunning, as is a hallmark of Façade Games. If you have always wanted to deal with scurvy, mutineers, and stolen goods, this game is for you. If the idea of lying to your friends, marooning them on an island, and leaving them for broke makes you seasick, seek different waters.
I give Tortuga 1667 5 out of 5 Dubloons.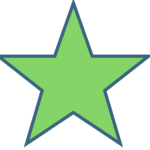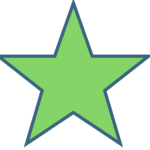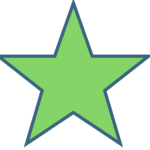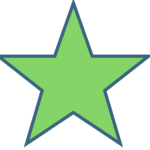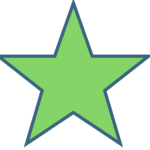 ---
Images Courtesy of Facade Games