Announced yesterday in Variety, the "Eurovision Song Contest" that we all love is coming to the United States!
Conceived as "The American Song Contest", the show will mirror ESC and "professional musical artists — solo singers, duos or groups up to six members — from each of the 50 states and across every musical genre will perform all original songs on the live televised event."
Of course here at the Fandomentals, we've covered ESC numerous times in the past including liveblogs so Seher brought Dan and Kori together for their quick reactions to the news.
Check out a trailer (from January!) below.
Seher
Personally I think anyone planning anything set for the next two TV seasons of this level of production is lying to themselves but I also understand that everyone has to plan in advance. That being said, I'm actually kind of intrigued? I used to watch America's Got Talent and The Sing Off religiously so the "Eurovision Song Contest" and now "American Song Contest" premise is my jam. It also sounds like a little like World of Dance which I'm also a fan of, so I'll watch it depending on the network that ends up hosting the series and who they pick from each state. If it's NBC though I'm probably running the opposite direction.
Fortunately Propagate Content is convening The American Song Contest Academy, a group consisting of music professionals based in the U.S. that represent all genres and backgrounds whose juries will select the talent that will compete for the trophy. Though I would love to know more of the logistics. How exactly are they going to make this appealing to people who don't even know ESC exists? Or how are we voting? Which maybe I'm getting ahead of myself considering I don't actually expect this to happen next year.
Considering Ben Silverman has been working to bring ESC to the states for twenty years, I can't help but commend him for finally landing it. Though I don't know that this will "unite" us when the whole point is that one state will beat forty nine others?
In that case, I hope Texas doesn't send a country musician!
Kori
I love the Eurovision Song Contest. Nobody at the Fandomentals loves Eurovision the way I do. That's just a matter of fact.
I hate everything about this idea.
We do not deserve an equivalent in the United States. We will ruin it. It will be a dismal failure. The spirit of the contest will be lost and turned into hyper-capitalism meme fodder even worse than we already treat the contest.
So in closing.
NO.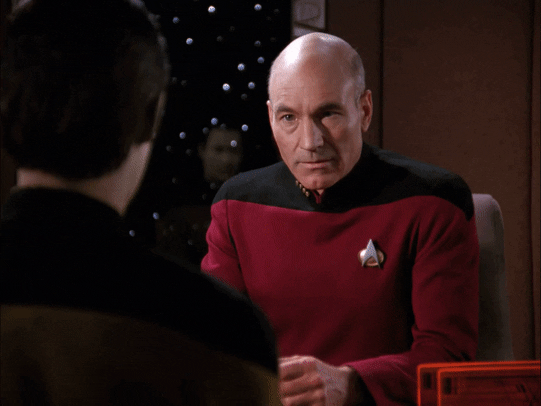 Dan
I've actually been wanting this for a while, and I think Kori might be looking at this a little cynically. While I'm sure we'll not really capture the spirit of the original, it might still be a lot of silly fun like The Masked Singer or The Voice. A look at the incredibly diverse landscape of American Music should be fascinating, especially since we have so many amazing home-grown styles like blues, jazz, and bluegrass.
Of course I also have no idea what some places like Idaho (maybe a yodeling cow?) or Oregon (Sleater-Kinney?) might send, but it could be a pleasant surprise. Or it could be just variations on the same poppy nonsense with only a few standouts *cough* just like normal Eurovision *cough*. Either way, the memes should be fantastic.
—
Stay tuned to our website for more coverage on the new show as it develops especially because, well, who knows if we'll ever get to see it! Kori clearly wouldn't mind that. Seher and Dan on the other hand might will it into existence just to see Kori's reactions.
---
Image courtesy of Eurovision Song Contest (flag from Pixabay).