Big news emerges from Tamriel today, as Modiphius Entertainment provides several updates for its adventure wargame The Elder Scrolls: Call to Arms. Among the highlights are a brand new Starter Set to get players going quickly, the launch of pre-orders for Chapter 4 miniatures, an all-new website for the product line, and a sale on legacy products.
 
Modiphius invites you to gather your heroes and journey into Tamriel! Venture into draugr-haunted tombs and ruins searching for treasure and glory, or join the civil war as the forces of the Imperials or Stormcloaks, fighting for the future of Skyrim. The choice is yours.
The new Elder Scrolls: Call to Arms Starter Set is now available to pre-order, and contains the core rules and miniatures to get players started with Delve and Battle Mode games, including:
The Elder Scrolls: Call to Arms Core Rules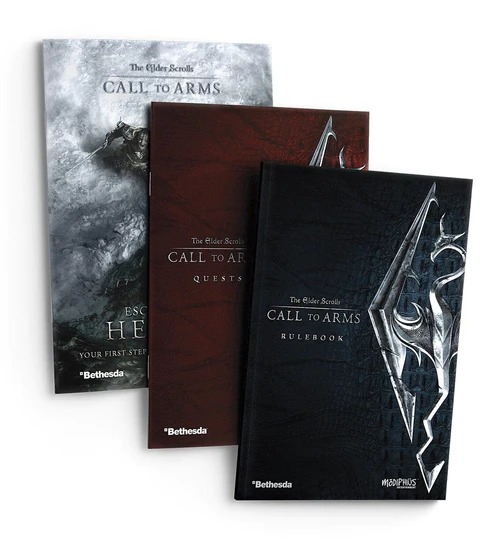 – Core rule book, Quests book, Escape from Helgen Quickstart
– More than 200 cards including heroes, followers, adversaries, quests and more
– 2 die cut counter sheets
– 13 special game dice


Imperial Plastic Starter set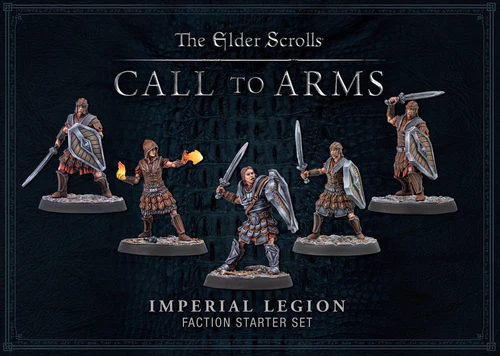 1 x Hadvar, Hero of Helgen
1 x Imperial Mage
3 x Imperial Soldiers

Stormcloak Plastic Starter Set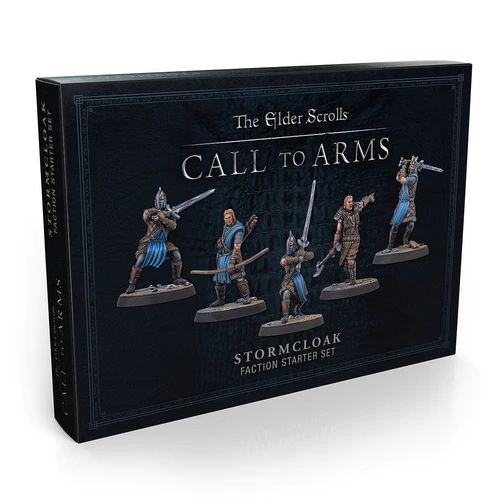 1 x Ralof, Warrior of the Resistance
1 x Ysrald Thrice Pierced, Stormcloak Commander
3 x Stormcloak Warriors with Greatswords

Bleak Falls Barrow Plastic Delve

1 x Dragonborn, Champion of Skyrim
1 x Draugr Deathlord
3 x Skeleton Archers
3 x Draugr Warrior with Greatsword
1 x Ethereal Dragonborn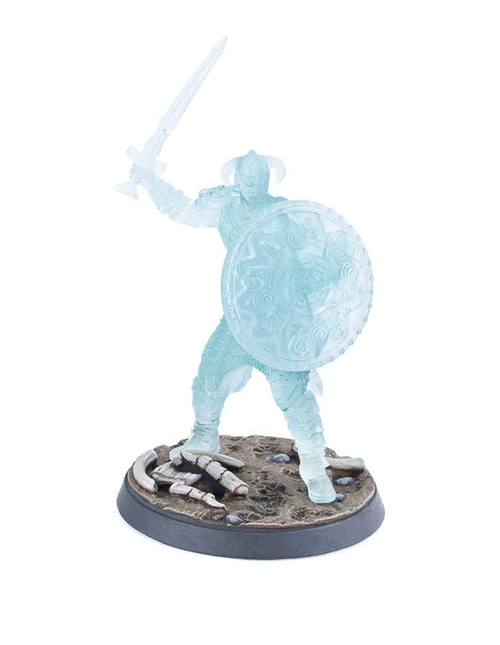 Learn more about The Elder Scrolls: Call to Arms Starter Set and pre-order it from the UK store here. US pre-orders will be coming soon.
Pre-orders for the next chapter of miniatures for The Elder Scrolls: Call to Arms are now available! The undying emerge from their ageless slumber to terrorize the living world in the Draugr Scourges miniature set, featuring 3 x Draugr Scourges, 1 x Draugr Scourge Lord, and 1 x Draugr Death Overlord. Meanwhile, the undisputed master of magic leads burgeoning mages in the College of Winterhold miniatures set, featuring 1 x Savos Aren, 1 x Mirabelle Ervine, 1 x J'zargo, 1 x Colette, 1 x Faralda, and 1 x Ancano. Learn more and pre-order here: UK | US.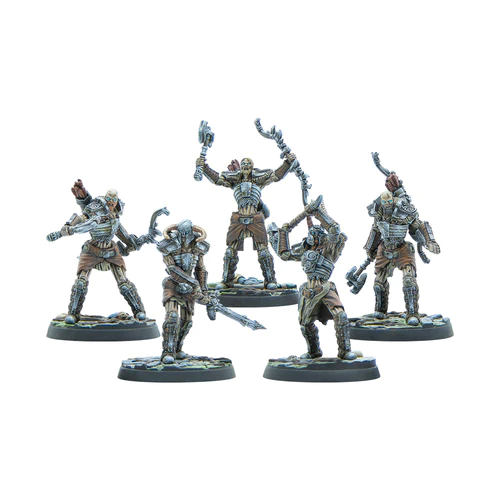 In addition to product launches and pre-orders, Modiphius has launched an all-new website for The Elder Scrolls: Call to Arms, where players can learn everything they need to know to start playing the game. Visit www.theelderscrollscalltoarms.com to begin the journey into Tamriel.

Images via Modiphius and Bethesda Softworks
Have strong thoughts about this piece you need to share? Or maybe there's something else on your mind you're wanting to talk about with fellow Fandomentals? Head on over to our Community server to join in the conversation!