When reading early sci-fi, the stories predominantly feature male protagonists living in a man's world. The stories are meant to support the idea of a male-dominated world and in doing so, forget about female representation. This article highlights the early sci-fi stories that do feature female protagonists and how they were influenced by the era in which they were written.
Pre-1900s: Utopian Societies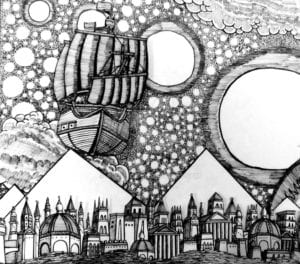 Before the 1900s, the representation of women in science fiction was very sparse. While there were many female science fiction authors, their stories usually featured male protagonists. One common trend found in stories that do feature women was that of the utopian society. Often these stories involve a main character who stumbles into a foreign utopian world where women run society.
Also interesting about these early utopian novels is the idea that, as science changed (being futuristic and foreign in the novels), then so did society. Gender and societal roles transformed with technology as is historically accurate about science and society in our own world.
The Blazing World by Margaret Cavendish (1666)
This very early novel features a world-traveling main character who becomes royalty in a parallel universe. She can talk to animals and freely explores ideas of philosophy and science. The novel explores and sets the idea of a utopian world for other early writings featuring female protagonists in sci-fi stories.
 Mizora by Mary E. Bradley Lane (1880)
This book is a well-known feminist science fiction novel. In the story, the main character enters into a utopian society populated only by women. The novel is another addition to stories where a woman enters an alternate utopian universe. Perhaps, such stories were popular among female writers and readers as a way to imagine or work toward escaping their societal roles.
Note: the book does have a deeply woven theme of racism. As an early contribution to sci-fi, I thought it worth noting.
New Amazonia by Elizabeth Burgoyne Corbett (1889)
Another utopian novel, this story follows a Victorian woman and man who wake up in the future. This future presents them with a utopian society ran by women who are very tall and do not age. The protagonist sees the differences in the future and compares them to her own time.
Early to Mid 1900s: Short Stories
Women representation in sci-fi during the early to mid-1900s was also limited. At that time, which is also known as the Golden Age of Sci-fi, male sci-fi authors worked particularly hard to reinforce gender roles which also reinforced the strong, heroic male protagonist in the most popular sci-fi stories. Therefore, positive female representation was very limited. Most stories featuring female protagonists began to emerge in the 1940s in short stories.
'No Woman Born' by C.L. Moore (1944)
This story follows a poplar and talented dancer/performer who, after a terrible accident, is saved by being transformed into, for lack of a more accurate word, cyborg. As Deirdre reemerges back into society, readers take a look into what it means to be human.
'That Only a Mother' by Judith Merril (1948)
If you've taken a sci-fi literature class, chances are, you have read this popular short story. The plot follows a new mother caring for her new baby during a prolonged World War III. While the female protagonist of this story stays very much within popular gender roles of the time, the story takes a critical look at how such roles and situations could be affected by nuclear war.
Late-1900s: Diverse Stories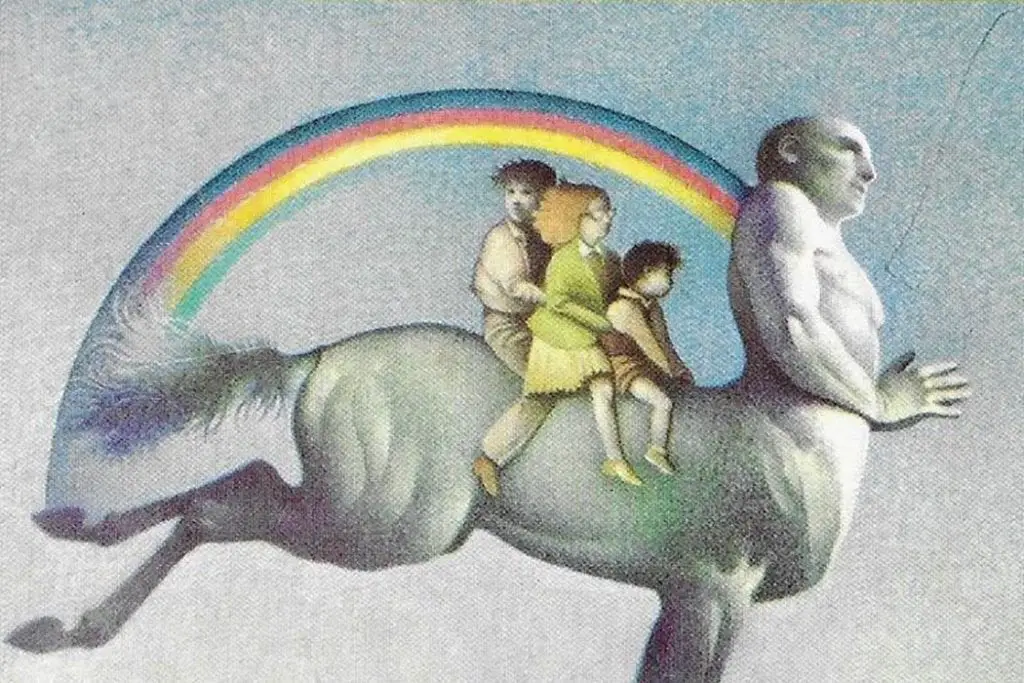 Once women started gaining more popularity as protagonists in science fiction stories, the genre was opened to experimentation and more diversity. Story types began to explore a variety of topics that hadn't yet been featured in books with female protagonists.
A Wrinkle in Time by Madeleine L'Engle (1962)
A classic in children's literature, this novel is a great example of an unbound female protagonist. In the book, the main character, Meg travels through time and through universes on a quest to find her lost father. Unlike earlier sci-fi stories featuring women protagonists, Meg's story does not revolve around a utopian society or gender roles. Rather, it explores ideas of love, responsibility, and good vs evil.
The Two of them by Joanna Russ (1978)
This story follows a female intergalactic agent who travels to rescue a young woman from a planet ruled and dominated by men. The story emerged during the height of the second-wave feminist movement of the 1960s and 70s.
Kindred by Octavia Butler (1979)
This very popular story follows an African-American woman who time travels to the early 1800s where she meets her relatives and struggles with her own identity in terms of race, gender, and even era identity as a woman of the 20th century.
________________
Have you read any of these novels or have any to add to the list? Leave a comment and let us know!