If you're looking for a fast-paced board game that you can play over and over, Dream Crush is an amazing choice. Designed by Nick Prueher with art by Biddy Maroney and Sonny Day, published by Mondo Games, Dream Crush has the players choose between three potential love interests alongside a guessing game of who their opponents might be enamored with. These potential partners aren't all sunshine and rainbows either, and the new information that's revealed about them throughout the game might cause you — or your opponents — to switch up who you're interested in.
What's In The Box?
Dream Crush comes with the following contents in the box:
Game Board
5 decks of 15 Milestone cards
5 decks of 50 Secret cards
96 Crush cards
Scoresheet pad
3 Crush stands
Rulebook
How to Play Dream Crush
Dream Crush has a total of five rounds where players can decide who they want to end up with. At the beginning of the game, the Crush Cards are shuffled and three are chosen to be the player's objects of affection. Once the Crushes are chosen, one player will deal out a Milestone Card onto their corresponding spots on the board, and then deal out three of each Secret Card onto their spots. 
Each player gets a scorecard, with a row designated for themselves, and four free rows where they will write the names of the other players.
To start the first round, one player will then flip over the Milestone Card and read the scenario that the players will have to face with their Crushes. Then, the Secret Cards for that Milestone are turned over, and the players get to see what baggage all of the crushes have.
Once everything is revealed, players will write down the name of their chosen crush in their column on their scoresheet, and will then write down who they think the other players are crushing on. One by one, each player will reveal which Crush they picked, circling any of their correct guesses about the other players.
The following four rounds will progress the same way, and at the end of the final round, players tally the score. Each correct guess of who their opponents liked counts as a point, and whoever has the most points at the end of the game wins.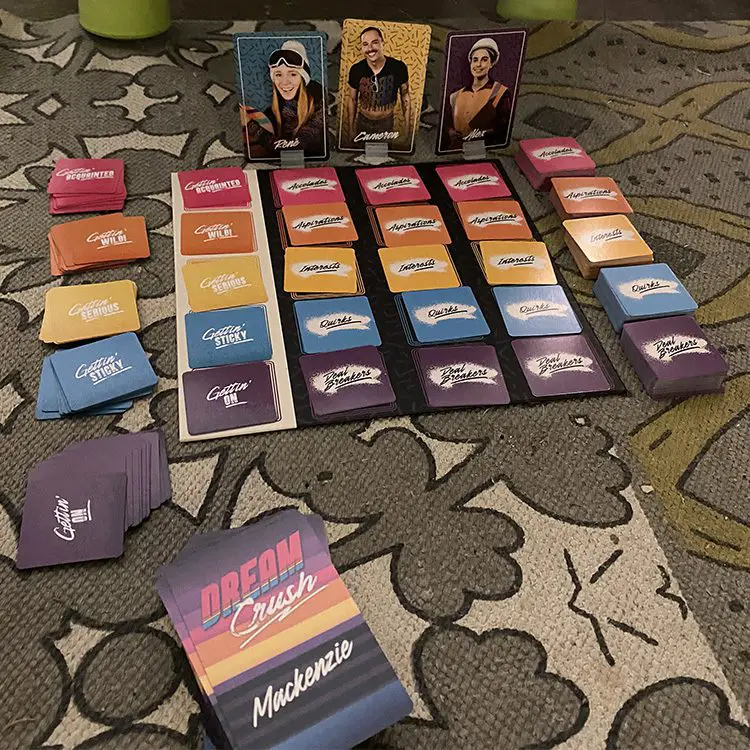 What Do We Think?
Dream Crush is a great game that can be played a lot in a short amount of time, and that makes it perfect for anyone's game night with friends. The game is super easy to pick up on, and the simplicity of it makes it worth playing over and over again.
For new players, the trifold instruction booklet (a.k.a Dream Diary) lays out the objectives and setup of the game really well, and there's even a numbered diagram that labels every different part. The booklet also presents different variations of how the games can be played, including instructions on how to play the Dream Crush over a video call system like FaceTime or Zoom.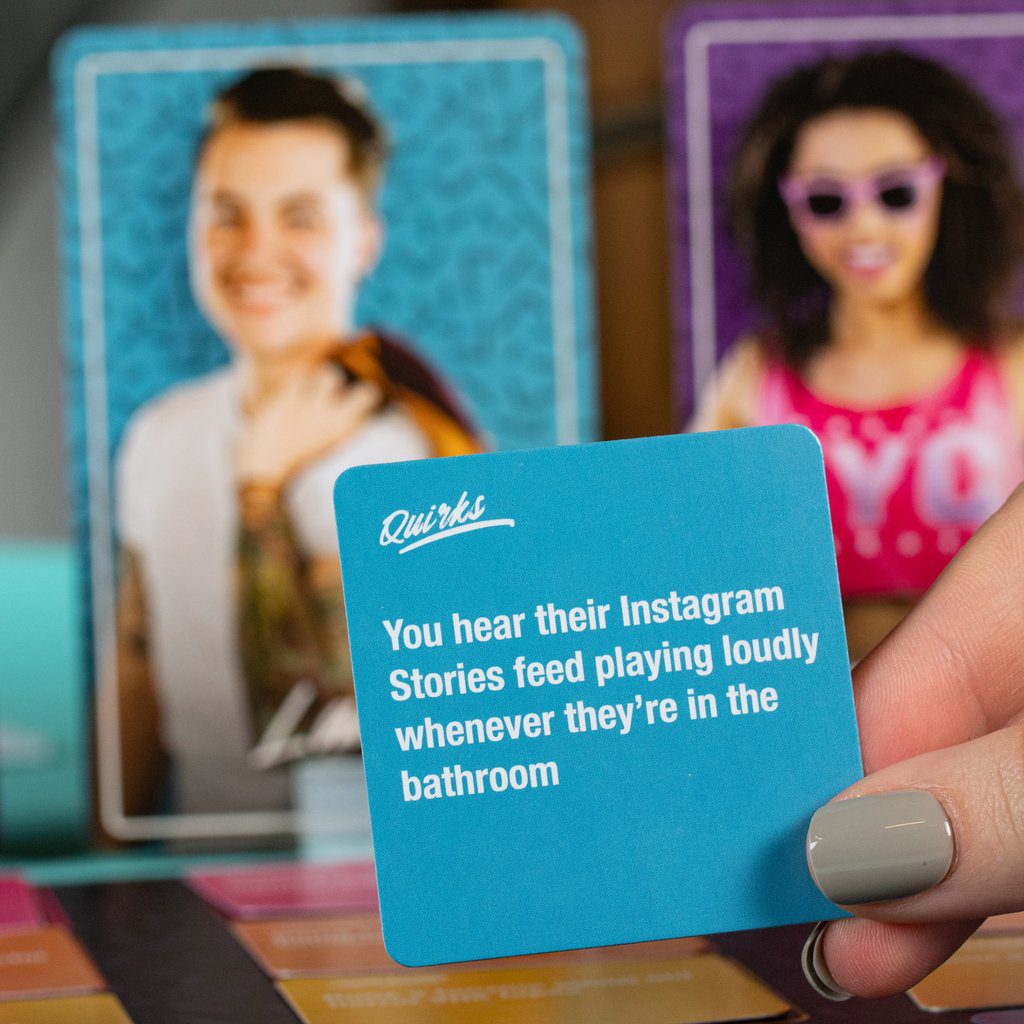 Visually, the aesthetic of the game is evocative of the 1980s in color and typeface, and the cover image on the box is an immediate draw. Even when it's not being played, Dream Crush is sure to be a standout among other games in your collection.
Dream Crush can be picked up at your FLGS or at the Mondo Shop, where you can save 20% on your board game order by using the term FANDOMENTALS at checkout!
Images and Review Copy Courtesy of Mondo Games
Have strong thoughts about this piece you need to share? Or maybe there's something else on your mind you're wanting to talk about with fellow Fandomentals? Head on over to our Community server to join in the conversation!