The Walt Disney Company prides itself on its diversity and inclusion. In fact, they have a whole page on their website dedicated to it.  Disney has "Gay Days" that are celebrated at Disney's theme parks. However, it is worth noting those days are not sanctioned by Disney, and even though they sell rainbow merchandise and food during this time period, none of the merch or food is worded specifically to imply any relation to or support for the LGBT+ community. In addition, the park's employees are told to treat "Gay Days" the same as any other day. Disney's one and only Pride Parade was held at their Paris theme park in 2019.  (Another was scheduled for 2020 but was canceled due to COVID-19). We see Disney's commitment to the LGBT+ community somewhat played out through Disney's LGBT+ representation in movies. And, to be clear, I do only mean somewhat here. 
Sure, there is Disney's Marvel's "first openly gay character" in the movie Avengers: Endgame and Valkyrie was confirmed to be bi off-screen. I'm still bitter about how they handled both situations. For starters, the unnamed character in Endgame is played by the straight director and was made to be easily edited out so the movie can still play in China and Russia. Valkyrie's scene was edited out of the theater release altogether, but nevertheless, I digress… for now.
From the movie Frozen, there's wide speculation that Elsa could in fact one day get a girlfriend, and there is a brief moment where we see Oaken's presumed husband in the sauna with their kids in the first movie. And everyone's heard about LeFou's two-second dance with a man in the 2017 live-action Beauty and the Beast. But what about LGBT+ representation in their shows, and do they handle their LGBT+ characters any better in their television series than in their movies? Does Disney take a stand or do they stay sitting down in fear of retribution?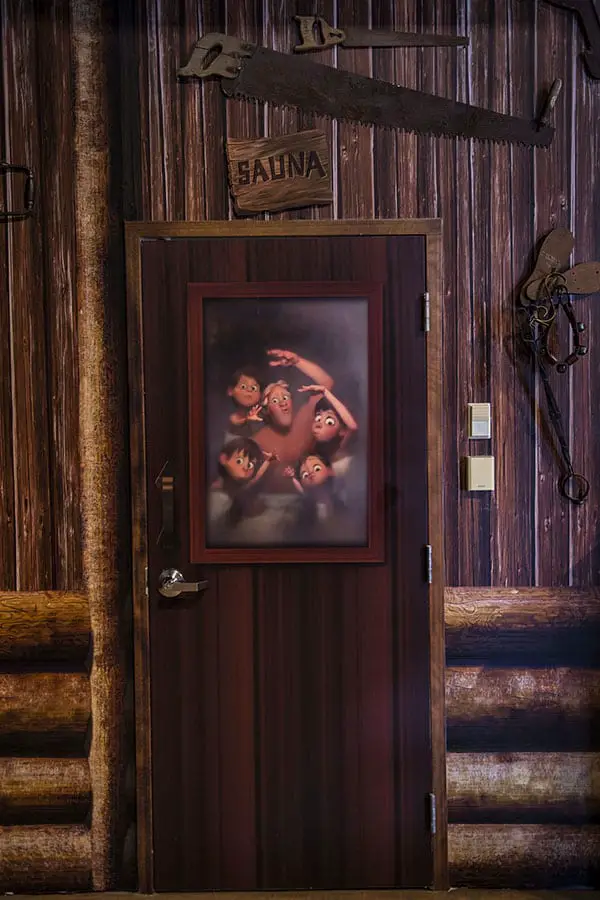 For the purpose of this article, I'm only looking at shows with the Disney name attached directly to them, not something that runs on ABC, Freeform, or Hulu. Disney owns several companies but they appear to be the most protective of the properties with their name attached to them, presumably to keep their "squeaky clean" image. Also, when talking about these shows, I'm going to try and talk in broad strokes to avoid as many spoilers as possible in case you decide you'd like to watch one. We could all use a little lighthearted viewing material every now and then, and though Disney does have its faults, it has lighthearted material in spades. 
Disney has had a few queer characters, but they're often in the backgrounds of their series. They have had some same-sex parents appear in two of their tv series: Good Luck Charlie and DuckTales. On Bia, a series from their Latin American Channel, popular YouTube couple Calle and Poche appear as guest stars. Josh on The Lodge, which airs on the Disney Channel UK, implies that he wasn't into girls, though he is never explicitly given a label. Also, the animated show Star Vs. The Forces of Evil had a few same-sex couples kissing at a concert in the background. In all of these cases, the characters are either one-off or in the background with the exception of The Lodge.
So, what is Disney doing to bring LGBT+ characters to the front and center when it comes to television series in the US? I specify the US because Disney Channel is Disney's flagship channel, and the shows produced in the United States are often known better throughout the world than the channel's counterparts in other countries.
Disney has three shows altogether with queer characters that have at least recurring roles, and while some are not the center focus, we do spend a decent amount of time with these characters. Two of the shows are Diary of a Future President and High School Musical: The Musical: The Series (HSMTMTS), which were made for Disney+. It is worth noting that HSMTMTS's first episode was simultaneously broadcasted on ABC, Disney Channel, and Freeform—which are all Disney owned companies—to drum up interest in their then new streaming platform. Andi Mack is the only show that aired for its entire run on the Disney Channel in the US. 
It is also worth mentioning that Love, Victor would have been the fourth show to have major LGBT+ characters for Disney had the company not decided to move the release of the show to Hulu, which is also partially owned by Disney. (Remember, I'm only looking at shows with the Disney name directly attached.) It has been said the switch had nothing to do with the LGBT+ content but was moved because it explored more mature themes. But… aren't they planning on releasing Marvel and Star Wars content on Disney+ that will undoubtedly have mature themes as well?
So let's get back to the shows pointed out earlier. In Diary of a Future President, we have two characters to talk about, and both are Latinx. (I believe it is important when talking about representation to bring up when one underrepresented population intersects with another, as both affect the character and how they should be portrayed.) One is a recurring character, Camila, who works with the matriarch of the show and is scared to come out to her own family. The other is the title character's brother, Bobby. While his mother and sister are on a road trip, Bobby stays with Camila, and she helps him to understand that coming out isn't a one and done thing but is a process. It's always great to see LGBT characters interacting, especially when there are no romantic undertones to their relationship. Bobby's journey is just starting during the first season and is more of a build-up for things to be explored in later seasons.
There is a lot to say about the second show, High School Musical: The Musical: The Series (HSMTMTS)—and not just because its title is exceedingly wordy. The show has heart, and it pulls you in almost immediately. (And this is coming from someone who was not a big fan of the original trilogy when it first came out while I was in high school.) HSMTMTS does a fairly decent job of handing the beginning of the relationship between Carlos, who is also Latinx, and Seb—both of whom came to be affectionately known in the fandom as Seblos.
The writers let Carlos and Seb have conflict that exists outside of their queer identities; however, several times in the promos for the next week's episodes, fans were promised Seblos content in the next episode, only to find it cut out. Many fans wondered why that was. It aired on a streaming platform, so there was no timing issue. In addition, the content was deemed interesting enough to get the fans coming back for more… so why did it wind up on the cutting room floor?
Some fans argued that Disney was just trying to use Seblos for clout without hurting their relationship with more conservative viewers. Seb has also been talked about as a role model for the LGBT+ community outside of his relationship with Carlos, as he plays Sharpay in High School Musical (originally played by Ashley Tisdale in the High School Musical movies). There is a heartwarming moment when he thanks the makeup artist for making him feel more like himself, and in one scene, he wears trans pride Converse—leading many fans to believe Seb may come out as nonbinary at some point in the series. Joe Serafini, the actor who plays Seb, has been promoted from recurring cast to main cast for the upcoming season two, so fans, myself included, are hoping that we get to see more development in his character.

Andi Mack is one of the most diverse and immersive shows Disney has ever made. It tackles so many different subjects and, for the most part, does not shy away from the issues at hand. Some of the subjects it touches on are teenage pregnancy, stereotypes, and panic attacks, all while covering different religions and cultures, and yes, it discusses LGBT+ youth. It is the first Disney show to have a character say the words "I'm gay." That character is Cyrus Goodman, a Jewish boy played by Joshua Rush who, after the show ended, came out as bisexual. There is also the character TJ Kippen, who has confirmed feelings for Cyrus, though we never get a label for him.
Andi Mack will always have a special place in my heart not only for its LGBT+ representation but also for its representation across the board. It talks about topics that were once considered taboo in such a skillful and respectful way that you can't help but love it. And the characters themselves are amazingly charming, witty, and unique. If I ever do have kids, this is definitely a show I'd want them to watch.
LGBT+ representation in shows needs just as much attention as the representation in films. Shows are shaping the minds and hearts of the future generation just as much, if not more, than films. Queer children need to see themselves in beloved characters, and television often has the ability to take an in-depth look at the characters themselves. As a bonus, things in the Disney world (get it?) may get rocky every now and then, but the audience is almost guaranteed a happily ever after, something that LGBT+ youth desperately need to see. They need to see they have just as much of a chance of leading a normal life as the rest of their peers.
The other side of this issue is just as important: children that are cis-gendered and heterosexual also need to see LGBT+ storylines. They need to see  people that are not like them also live rich and complex lives. Obviously, this perspective goes beyond just LGBT+ representation and should be applied to race, gender, religion, and mental and physical differences. Airing stories that show people from all walks of life will expand a child's empathy, and in return, we will have more thoughtful and kind adults in the future. So, is Disney doing its part to give a voice to our LGBT+ youth and give us all a brighter future?
In my opinion, no, Disney is not doing enough. They use buzzwords like "diversity" and "inclusion," but they don't fully commit to them, except in rare instances. They don't fully appear to be standing with the LGBT+ community and to me, that means they are sitting down. There is no room for half-hearted attempts meant to pacify both sides.
Personally, I think regulating most of their main queer storylines to streaming seems a bit suspect. Also, out of six LGBT+ characters, only one is female. Disney does a little bit better when it comes to BIPOC, as half of the queer characters are Latinx; however, they need to expand outside the white and Latinx communities, while keeping the inclusion they have already developed and adding more. They seem to want all the praise but also want all the money. This leads to so many missed opportunities.
We could be having more heartfelt Disney moments about queer kids becoming who they are, like we have with Cyrus on Andi Mack. I want TJ to be able to have a discussion of how he identifies, even if he ultimately decides he doesn't want a label at all. I want to actually be able to watch the Seblos scenes that were promised to me in the promo of the show. I want more female queer characters, more BIPOC, more trans and nonbinary characters. I want there to be enough queer characters that, when there is one in a show, it doesn't seem shocking; instead, I want it to feel shocking when there isn't representation. I want every kid to be able to see some part of themselves reflected in a character on their tv screen, and selfishly, I want to be able to kick back and relax with a happy story that Disney is so good at providing.
Images courtesy of Disney