Everybody loves dinosaurs. Yes, everybody. I don't care how old you are, you like dinosaurs. No matter how scary or stupid or feathery they try to make them, they will always be cool. Which goes a long way towards explaining the runaway success of Pandasaurus's series of dinosaur games that began with Dinosaur Island. The runaway success of Island helped Pandasaurus break into the big leagues of board games, and recent additions to the universe Rawr n' Write and Dinosaur World seem primed for big sales.
All three games are set in an alternate world where we created cloned dinosaurs and tried to put them in theme parks. Unlike other, similar properties that these games definitely aren't referencing or copying…the theme park idea actually worked. So while Island is smaller in scale, World expands into franchising!
So, with that in mind, let's get those John Williams horns blaring as we rev up our "jeeples" and see if the bigger, badder sequel to Dinosaur Island is all it's cracked up to be.
What's In The Box?
At this point, I'm sure it's a cliche. But "spared no expense" definitely feels applicable to Dinosaur World. Of course, when you've got Kwanchai Moriya on art duties, anything is going to feel amazing. Beautiful colors and a fun retro-futuristic (yes the 90's was 30 years ago we need to accept that) feel that builds on the look of Island while forging its own identity. The cardboard is sturdy and well-made and there's slots for everything. It's also a relatively "boardless" game since you're mostly building your own board in the form of your park, with only the banks of purchasable tiles really making up anything else. The developers also clearly had fun coming up with buildings for a hypothetical theme park, with obvious buildings like a Raptor Paddock appearing alongside more fanciful buildings like the Triceratops Ring Toss.
How's It Play?
The core gameplay of Dinosaur World is a mix of worker placement and tile drafting. Each round you start off hiring a particular set of workers by drafting a database card with a set amount on it. Sort of like a roster of workers. These are security, park rangers, scientists, and admins (the meeple for which has a hat and cane like you-know-who). Each of these workers can all do roughly the same tasks, but they also have a specialized function when combined with certain actions on the board.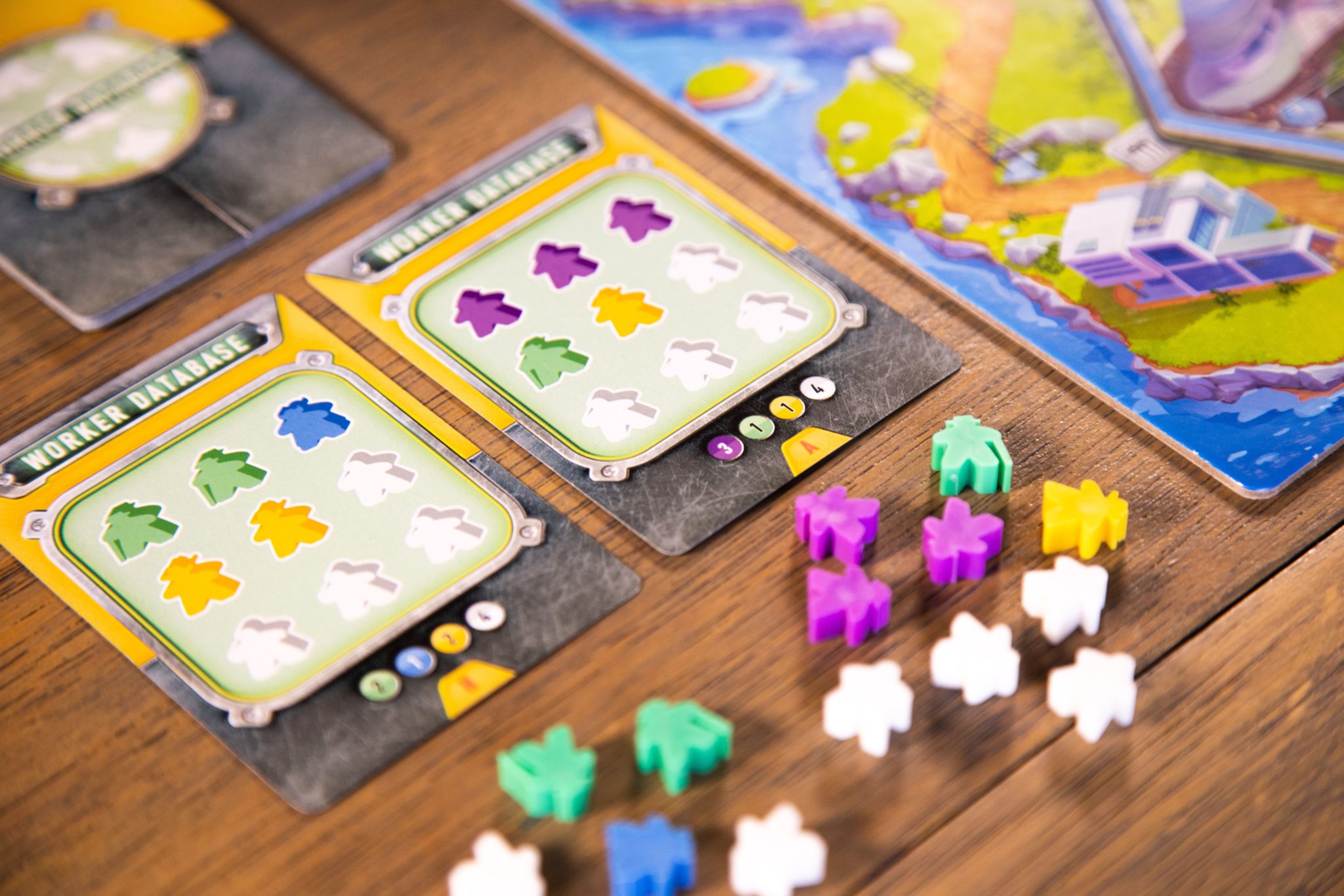 Then, you take what's called a Public Action by placing workers around the board to do things like gather DNA or build one of the features of your park. Everything is drafted, from which DNA dice you get to which attractions, which aids in making things more competitive as you fight for a shifting and limited set of resources. Buildings have plenty of combos and synergy, and there's not "correct" build for your park.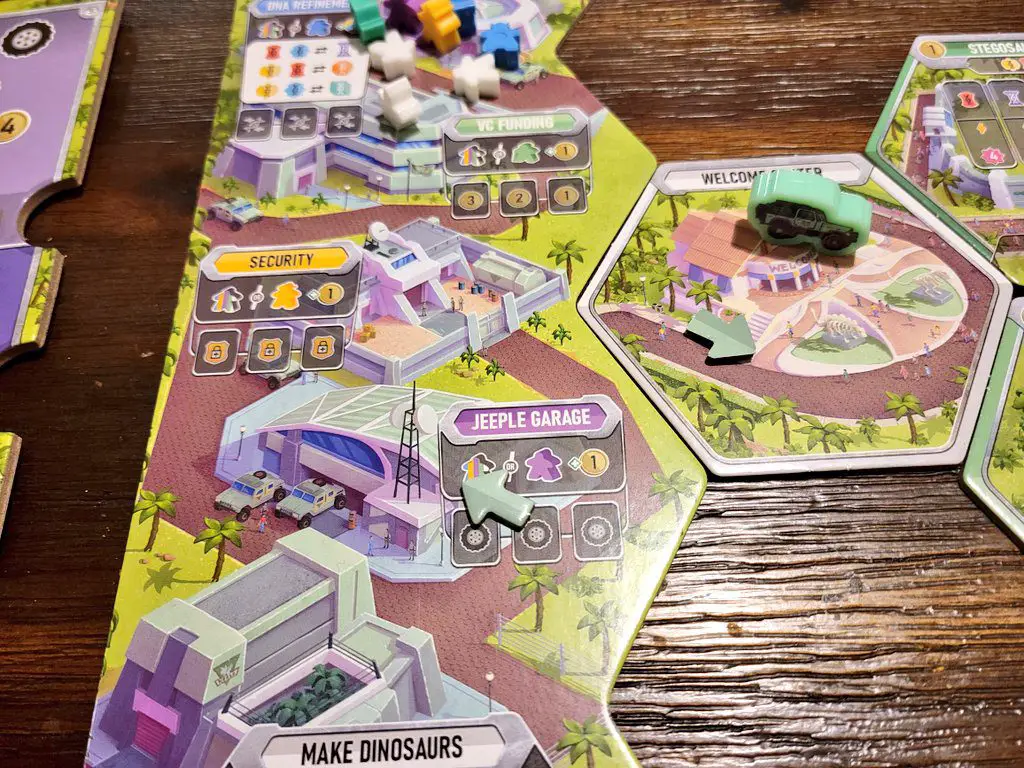 The Private Actions are where the most consequential choices happen. This is where you can make more refined forms of DNA (needed for better dinos), get funding, beef up security to protect your guests, improve your Jeeples to travel farther and, of course, make dinosaurs. Dinos don't just need the right amount of DNA to create, but the right combination as well. The more impressive the dino the more expensive. Some dinos exist outside of the paddock and can be created on those spaces as well, like in the aforementioned Triceratops Ring Toss. This is the big draw of the game, conceptually, but you'd be shocked how many moving parts just kind of obscure it. Not that that's a bad thing, it's just a testament to how much the game has going on.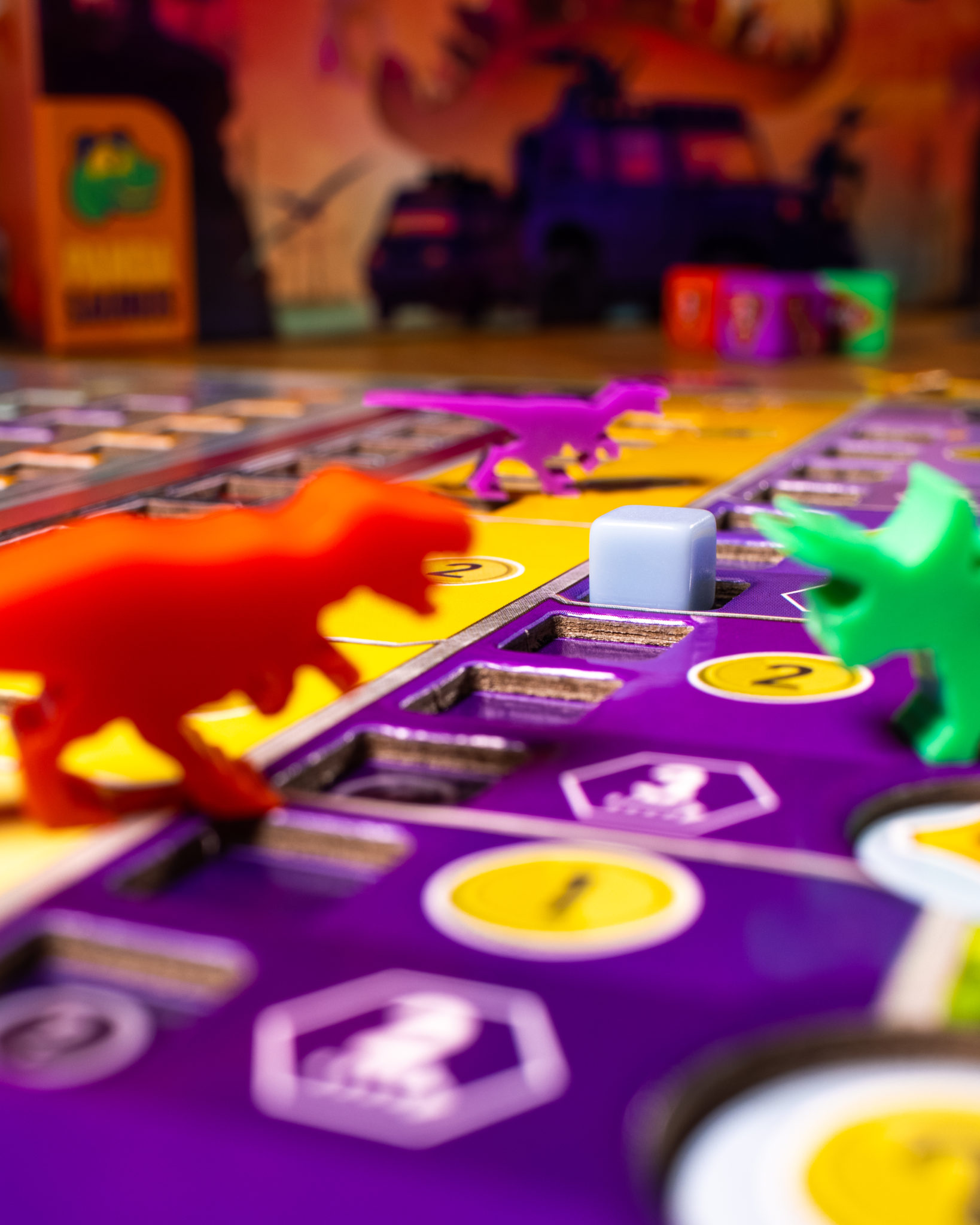 Finally, the round ends with a fateful jeep trek through your expanded park, activating your tiles and gaining excitement as you go. This is maybe the most interesting and complicated part of the game, and I really like it. The jeep routes are preset by you and can only go so far, so placement of attractions to maximize effect is key. Howver, repetition becomes boring so placement to ensure no two routes will be similar is also important. You've also got to balance the danger level of your park, since a few tourists getting eaten is a minor expense, too many might cause some problems.
The Verdict?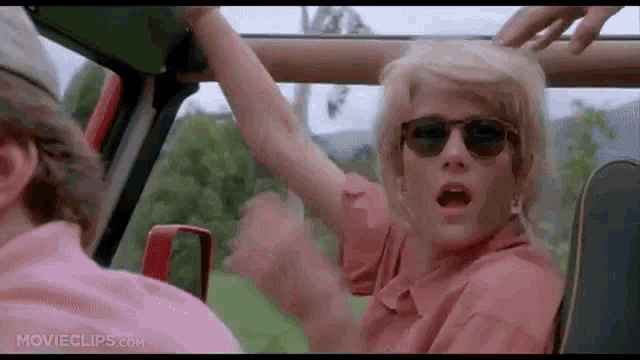 Unlike most games that use cool themes and nice visuals to trick you into a total gameplay slog, the mechanics of Dinosaur World are easy to learn and teach while retaining plenty of strategic depth for repeat play. Just the games I played clearly revealed just a small part of the possible builds and options available to you. I was a little disappointed by the smaller number of special attractions compared to what I expected, but the game is big enough already I can see why they kept things under control. Player interaction is minimal, but there's enough competition that things never get too separated. And dinosaur cloning? Just as fun as you expect. It's so satisfying getting the right combos of DNA added to get something BIG and TOOTHY in your park. If you're looking for a crowd pleaser for this holiday, you should keep an eye out for Dinosaur World.
Dinosaur World
Summary
Dinosaur World is a Tyrannosaurus of a game, the sort of game that makes a big footprint on the board game hobby. You'll come for the beautiful art and playful homage, and stay for the exciting gameplay and strategic depth.
You can grab a copy of Dinosaur World at your FLGS or on Amazon, where it'll run you around $50. It's currently sold out on the Pandasaurus shop, but keep an eye out there as well!
Images via Pandasaurus. Thanks to Pandasaurus for the copy used in this review!
Have strong thoughts about this piece you need to share? Or maybe there's something else on your mind you're wanting to talk about with fellow Fandomentals? Head on over to our Community server to join in the conversation!