Anyone familiar with Dan Brown novels will see the title Dan Brown's The Lost Symbol and have a fairly good idea of what you are getting into with this Peacock original. A murder case is going to lead the protagonists into a conspiratorial mystery involving Christian iconography and ancient orders fighting each other for control. It is a formula that made Dan Brown a household name when The Da Vinci Code was adapted into a 2006 movie starring Tom Hanks.
Having seen the first three episodes shared with critics ahead of release, The Lost Symbol very much falls in line with this formula. This story serves as a sequel of sorts to The Da Vinci Code, with Robert Langdon (played by Ashley Zukerman of Succession fame) investigating the kidnapping of his mentor, only to find himself and others trapped in a larger conspiracy involving the search for a magic portal lost to history.
Fans of said formula will love this, if these episodes are any indication of what is to come.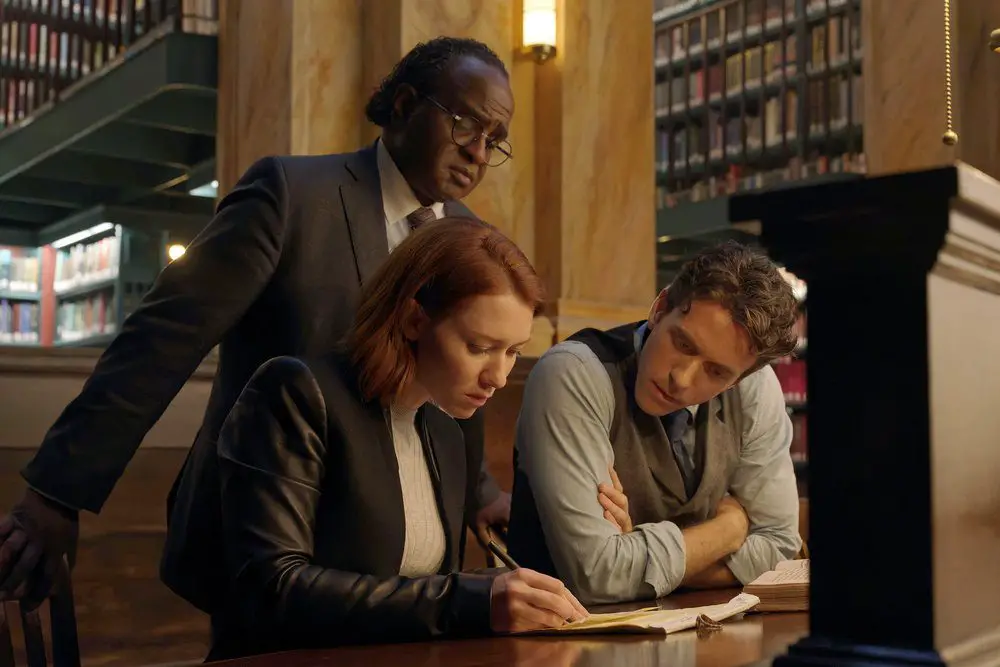 These first three episodes are heavy on plot and often leave their characters behind in the process. Langdon, especially, gets left in the dust despite being the main character, with his only real character traits being his loyalty to his mentor, Peter Solomon, and his knowledge of symbols. The other characters fare a bit better. Solomon's daughter, Katherine (played by Valorie Curry), stands out as interesting because of the relationship to her father and how it plays into a family tragedy which factors into the larger conspiracy. She also gets to stand equal with Langdon's braininess in most situations.
The cast is also appreciatively diverse. Langdon is basically the only cisgender white person among the main cast. Eddie Izzard plays Peter Solomon and chews scenery in some of the scenes, holding the most promise moving forward. Rick Gonzalez plays a Capitol Police officer named Alfonso Nunez, who finds himself caught up in Langdon's efforts by accident. The oft-seen Sumalee Montano finally gets a main recurring role as CIA agent Inoue Sato and I am here for it.
I do wish they all had meatier characters to dive into. Gonzalez usually exists to react to things, though he gets more involved in one episode and has a war veteran history causing stress in his marriage that can be mined for compelling material. Montano basically just plays the hardass federal agent and does her best to make it more interesting.
I am a fan of characters first and foremost, so seeing the potential in all these characters makes me hope they get a chance to realize it. So far, they have not had much to do besides look dramatic while the plot moves around them. The beauty of TV is that the number of episodes gives The Lost Symbol plenty of time to let their characters breathe.
The third episode also has an unfortunate fridging of a minor character and woman of color that you can see coming from a mile away, and it is a reminder of the kind of mistakes these shows make far too often. Diverse casting is not in and of itself a complete win. The nature of a show like The Lost Symbol is the risk to everyone involved, and it would be a shame to see major characters killed off before they can evolve into a more interesting character arc.
That being said, most TV watchers looking for a show like this will not care if the characters are left behind while the plot moves forward full throttle. The mysteries and conspiracies are what matters. There is more than enough happening in every scene to keep fans laser-focused on the story instead of the characters. It all sounds convincing enough to keep you from thinking about it too hard, and everyone plays into comfortably familiar tropes that serve to inject enough personality into the events surrounding them.
It also helps that every character has personal stakes intertwined with the larger plot. This is most obvious with Langdon and the Solomons but applies on some level to everyone else. I am especially curious to see something emerge for Inoue Sato. If The Lost Symbol follows through on these connections, it could make the season ending payoff even more impactful.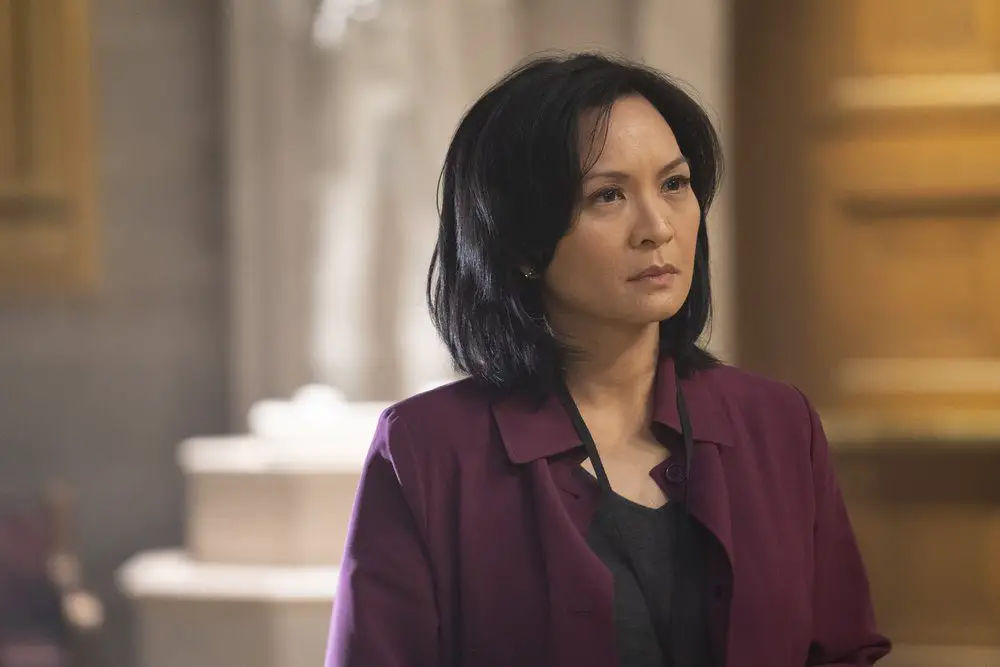 Judging a mystery show's plot off its first three episodes is a fruitless exercise since there is no knowing whether the mystery will pay off or not. These episodes are engaging enough to hold promise. If you like the way Dan Brown solves his mysteries, dig in and have fun. If not, well, I doubt The Lost Symbol will change your mind.
Ultimately, The Lost Symbol looks like it will be an easy show to keep watching week to week. It moves fast, has snappy characters who fall into the formula, and has a weird, sprawling mystery to unravel. It is a specific type of show for a specific type of audience.
How much of that audience remains? I guess we will see. I can only imagine the anticipation The Lost Symbol might have garnered back at the apex of The Da Vinci Code's popularity. Maybe said audience is still waiting for something to scratch that itch. I can definitely see the audiences who like shows such as Hannibal having an enjoyable time with this one. To those viewers, I say give this a watch.
Images Courtesy of Peacock and NBC
Have strong thoughts about this piece you need to share? Or maybe there's something else on your mind you're wanting to talk about with fellow Fandomentals? Head on over to our Community server to join in the conversation!