Creatto is a simple versatile building puzzle system that contains essentially 2 primary components that are woven together. These pieces create a 3D creation when the instructions are followed.  The components are made of flexible yet durable plastic tiles that interlock with each other. Creatto is a product from Thames and Kosmos, who have a great track record on great toys and games.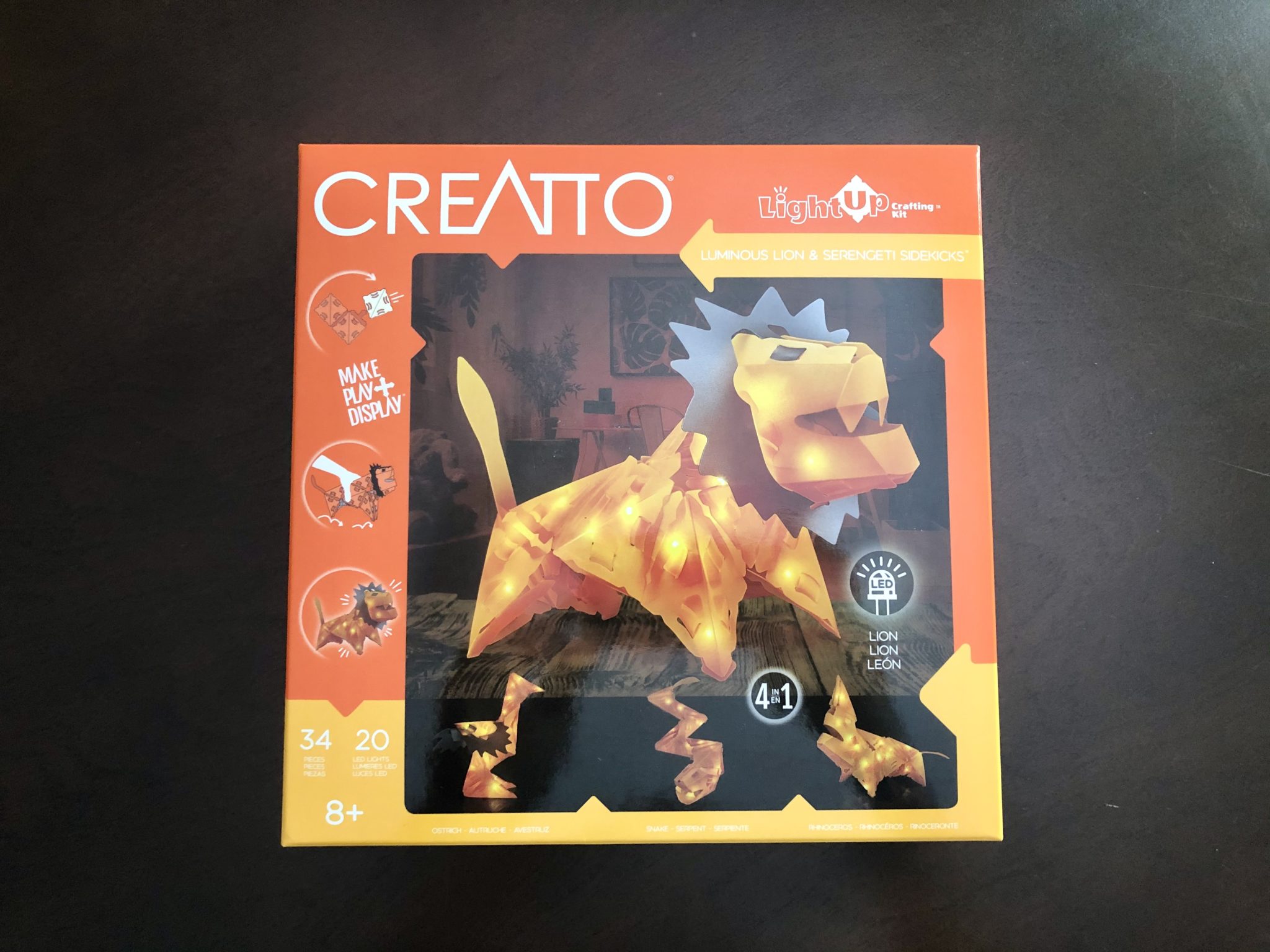 What's included in the box?
I was provided with one of the Creatto sets, but there are several different boxes, each that builds 4 different creatures or items. Each box includes slightly different plastic pieces to construct the intended items. 
This Creatto set includes:
–       10 square pieces
–       19 connectors
–       3 unique shaped pieces
–       Line of lights connected to battery case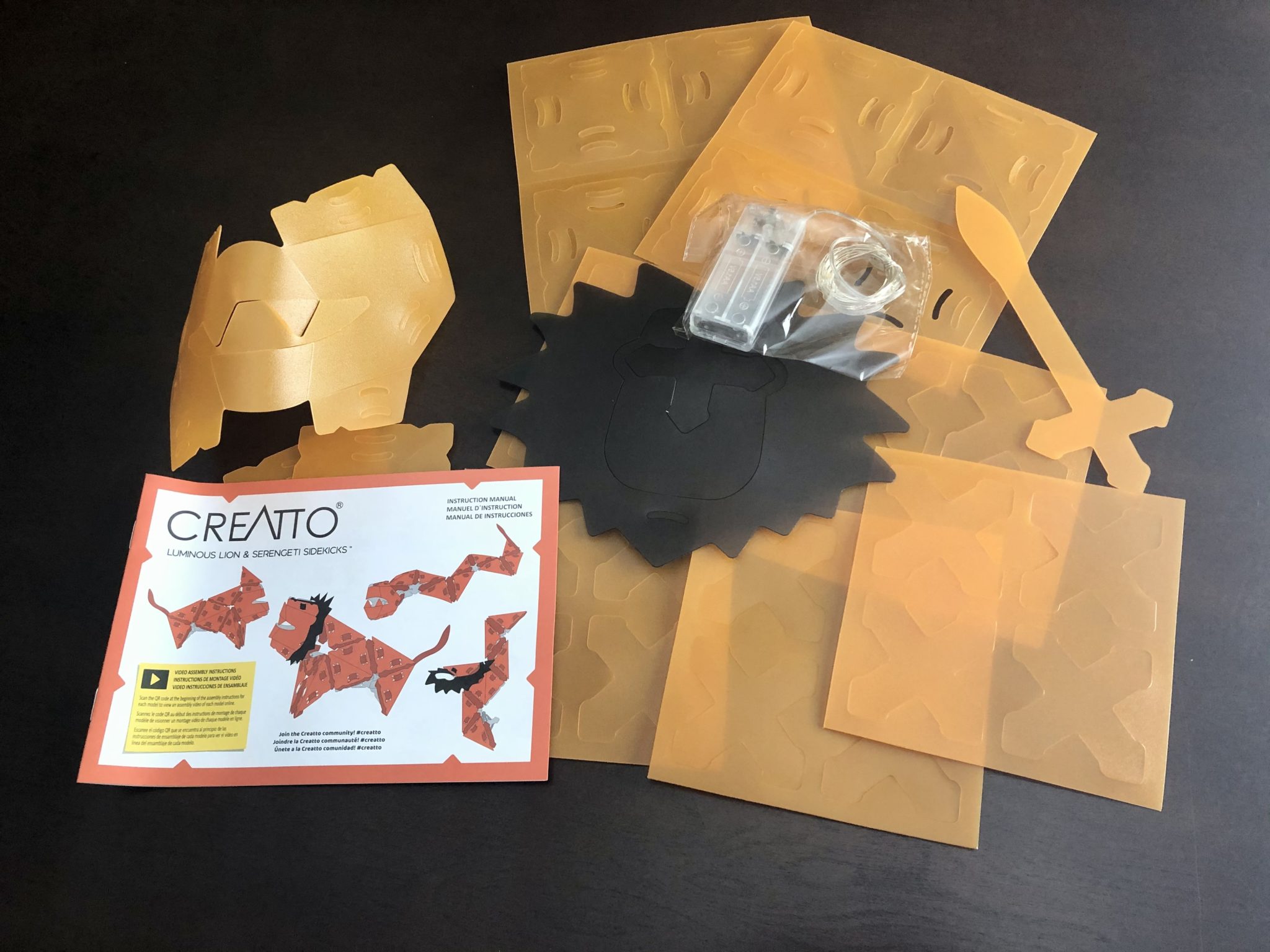 Check out the toy in action on my Instagram Reels here and here.
How does it work?
Each Creatto set includes instructions that use some or all of the included plastic pieces to make an animal or item. Each box will have instructions that will construct 4 different items using the same pieces in the box. Of course, you will have to deconstruct one thing to make another.  The main pieces include a square with 2 notches on each side. These notches allow the connector pieces to go through one and out the other like a weave and is locked into place when that connector is fully pushed in.
After following the directions, connecting each piece together, you will add the string of lights inside looping around connectors to spread it out. A flip of the switch will cause the creation to illuminate.  This toy allows for an experience of building something, playing with the created item as it becomes a prop in storylines, and/or the created item can be displayed as a piece of artwork showcasing your creativity.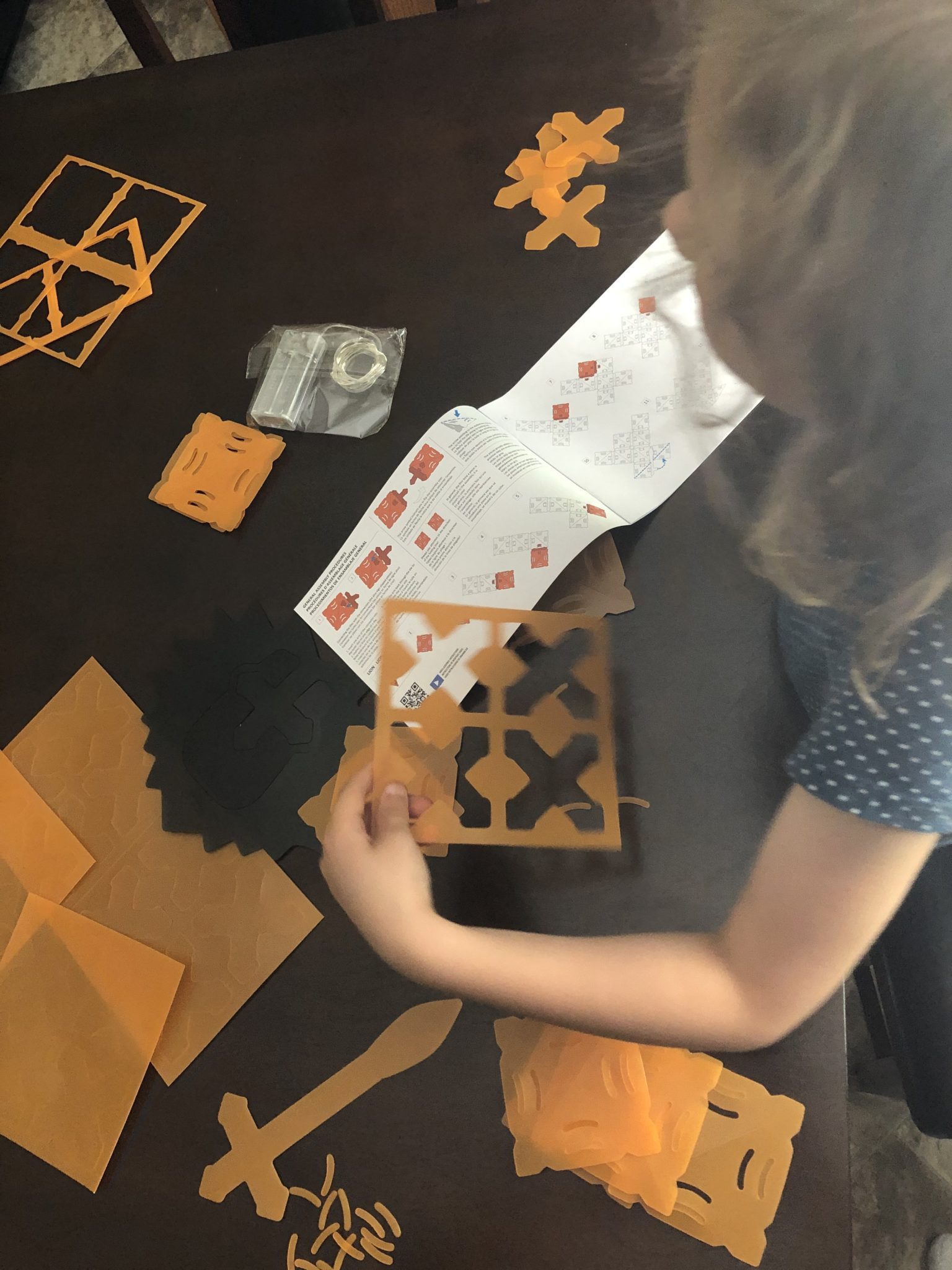 What's the Verdict?
We really enjoyed this toy. It started as a fun project to build. My 5 year old led the way following the directions and putting squares together with the connectors. When it got time to fold the pieces and make it more 3D, it became a little difficult for her, and I was able to show her and help her. The instructions worked, but a few times I was a little confused which way to fold, because folding the opposite direction will not make the intended animal. This toy really helps form spatial planning and anticipating how a 2D puzzle turns into a 3D creature. 
The toy doesn't just make one simple animal either, as there are 4 different animals you can build. In other Creatto sets, it might be items instead of animals that you're building, but you have choices. The 4 animals that can be built in this Creatto set are a lion, a snake, an ostrich, and a rhinoceros. Some of these animals look better than others, but there are still choices. My kids' favorite was the lion and it felt like the toy was planned with the lion and then repurposed to rebuild into all the others.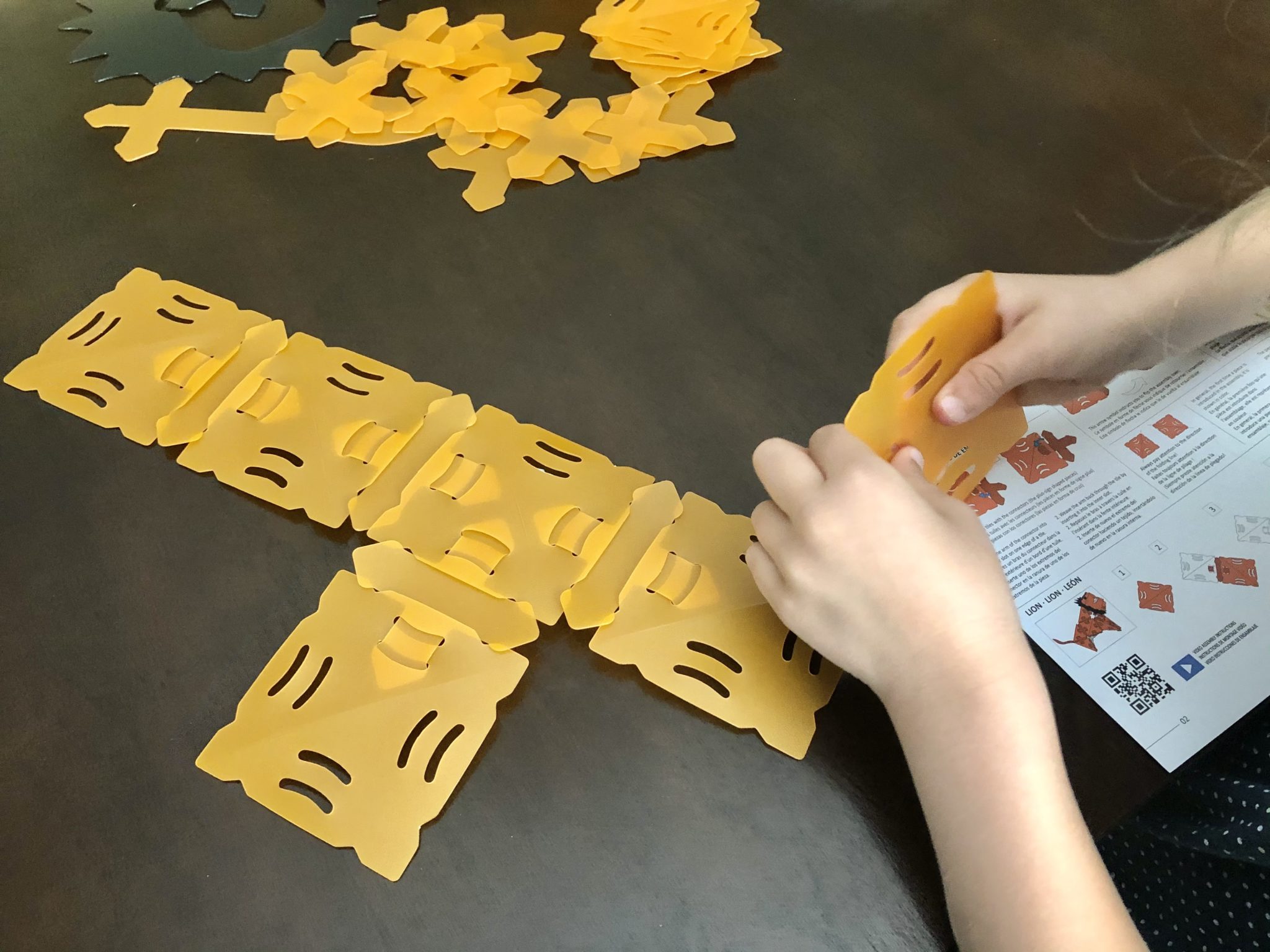 With the plastic material used for this toy, a built animal can be deconstructed, and a new animal can be built. The plastic is durable and will last. This isn't an item that will fall apart quickly. When the animal or item is built, it can be handled with and played without the lights inside or the item can be shining on display sitting on a shelf or table with the string of lights installed. 
One of the best things is that it is inexpensive and has great value. This is because it is a toy that will last and it will give kids the opportunity to build, to play, and to display their achievement. The toy can fit many different kids and personalities as they have various designs to choose from. Ultimately this toy gets two thumbs up and would recommend it for the value it brings. 
Images via Thames & Kosmos and Brody
Have strong thoughts about this piece you need to share? Or maybe there's something else on your mind you're wanting to talk about with fellow Fandomentals? Head on over to our Community server to join in the conversation!