Here at The Fandomentals, we're fans of fun holiday movies that push the envelope in casting and plot so I was really excited to see Tello Films coming out (hah) with another successful holiday film, Christmas at the Ranch!
After last year's very entertaining I Hate New Year's, writer/director Christin Baker goes back to the holiday most seen, Christmas co-written with Julie Anton! Evoking the usual tropes of city gal must return home for Reasons™, Christmas at the Ranch is a delightful entry to a slowly growing inclusive slate of holiday films.
Called back home by her brother Charles (Archie Kao) in and attempt to save the ranch from getting sold so as to pay off a large bank debt, marketing whiz Haley Hollis (Laur Allen) wasn't banking on spending so much time with ranch hand Kate (Amanda Righetti), or falling for her.
Of course it's no spoiler to say that Haley and Kate make it work and Haley even manages to save her family ranch, but the road to the end takes twists not always seen in holiday films from other networks or studios. In fact, from the start Christmas at the Ranch takes well loved tropes and turns them this way and that to add some life to them.
For example when Haley and Kate first meet, they have no idea who the other person is, having used fake names on their online dating profiles (and I guess Kate just missed any photos of Haley at the ranch). Had they known, neither would have hit it off since Kate knows Haley has been ignoring Charles' phone calls, too focused on her own marketing job.
Never mind that Haley calls her family situation "just dumb family stuff." Or that Kate lies about her job and says she works at a zoo (actually laughed aloud at this). When they meet for real, the only sparks flying are of anger and frustration.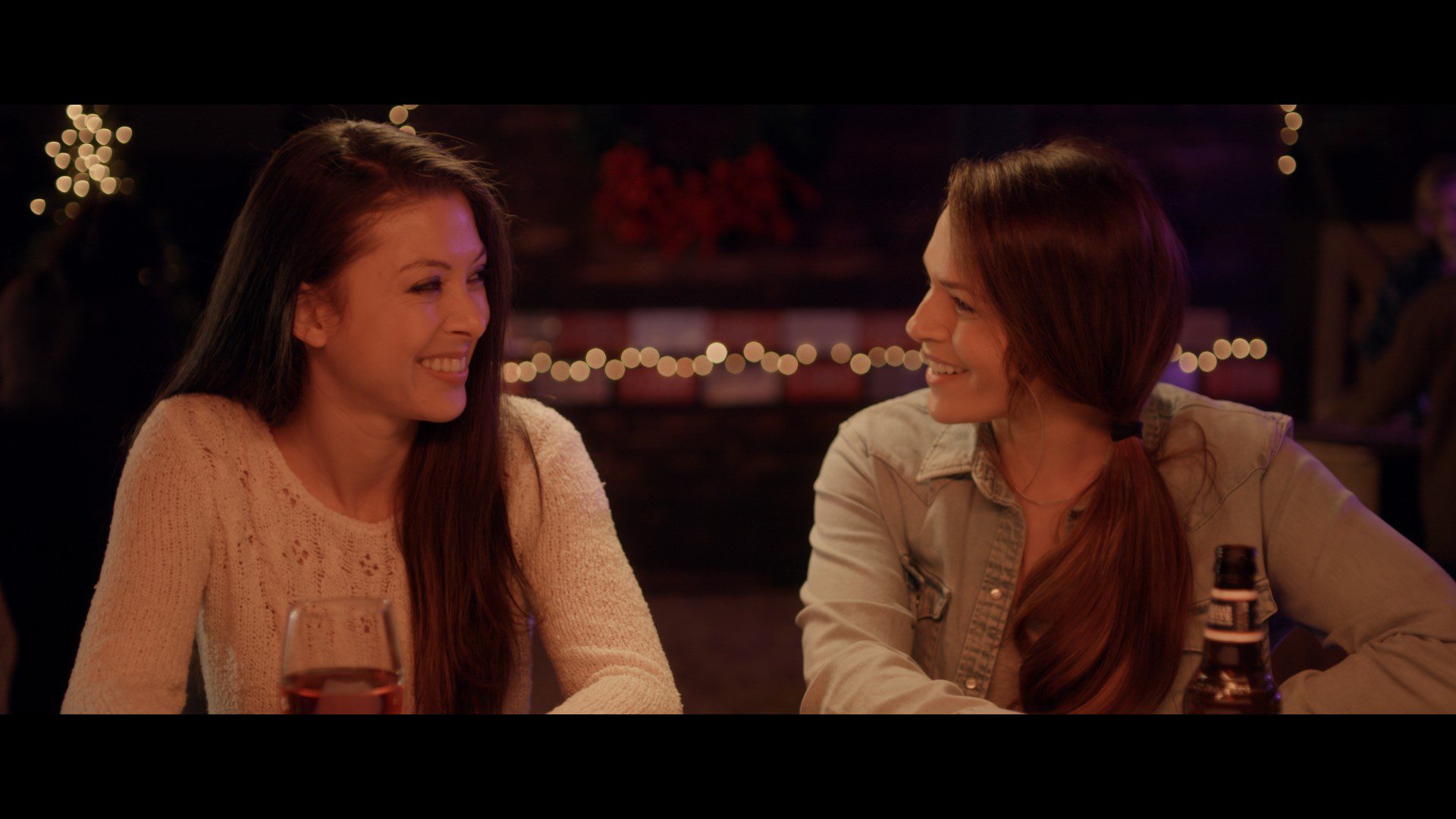 Elsewhere, even before Haley leaves for Nashville, the stakes are higher than the usual holiday film. In the age of remote work, Haley can get her newest marketing project done just fine at the ranch and if it goes well, her boss has promised her much money in reward for a job well done. The bigger problem is if it doesn't go well…
Unlike most other holiday movies, this project actually ends up mattering to the larger plot for Haley, Charles, Meemaw (Lindsay Wagner), and Kate, which is a fun surprise.
Allen and Righetti (who I've loved since The Mentalist) are wonderful as leads who must end up together as required by the premise, but don't really want to. When they inevitably get stuck together overnight during a snowstorm, their relationship finally blossoms and we even get the best trope, #OnlyOneBed!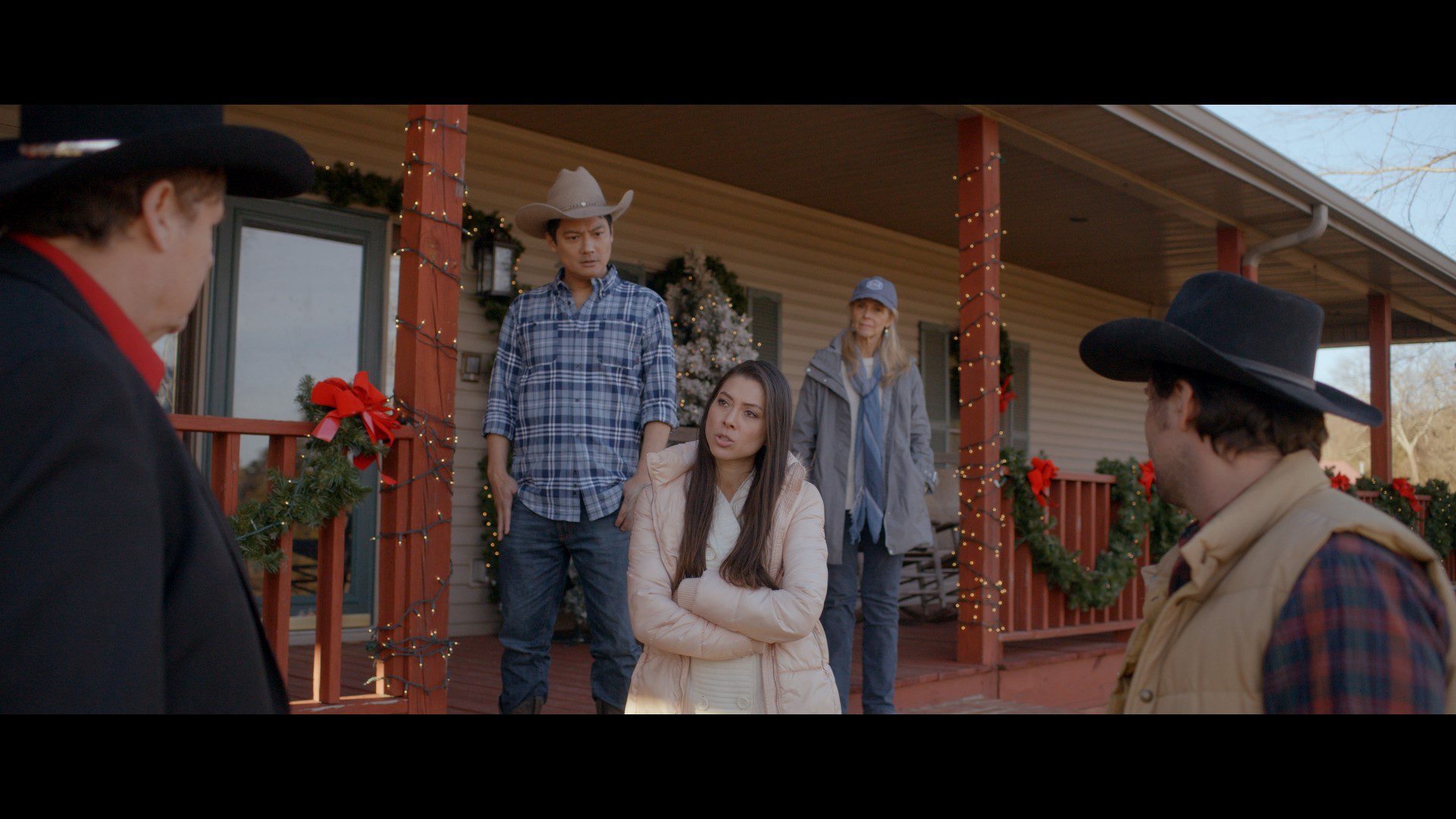 By the time the movie wraps up its barely 92 minute run, all the characters, are fully developed people who I wanted to spend more time with. Though Haley and Charles' parents passed away years ago, their presence is felt, and the contrast between Haley and Kate, who hasn't spoken to her parents, is a deft touch to a story that in other hands might be too cliché.
Losing a family property is a realistic plot but it's the bread and butter of holiday films, and the realistic issues that Haley and Kate have with their families add a nice complexity to the plot. This film is absolutely worth your time if you like holiday films, and gay ones especially!
Christmas at the Ranch streams December 1st on Tello Films. The soundtrack features all original music, including songs by Dia Frampton (lead singer of the band Meg & Dia and the lead in I Hate New Year's) and Dominique Provost-Chalkley (Wynonna Earp, Season of Love) and is out on iTunes and CDBaby the same day.
Images and review copy courtesy of Tello Films
Have strong thoughts about this piece you need to share? Or maybe there's something else on your mind you're wanting to talk about with fellow Fandomentals? Head on over to our Community server to join in the conversation!