If you like the Carmen Sandiego games of the 80s and 90s, solving mysteries, and solving puzzles, do we have the game for you!
Welcome to another co-written review by us (Molly and Seher). This time, we've got Chinatown Detective Agency from General Interactive Co which follows Amira in a rich cybernoir future of mystery and intrigue.
Inspired by stories like Blade Runner, The Da Vinci Code, and Black Mirror in terms of themes and the classic Carmen Sandiego games in terms of gameplay, the player leads Amira, a former cop and current Private Eye, as she travels the globe from her base in Singapore in search of leads and clues. The demo gives a detailed and lengthy glimpse into the world of Singapore in 2032, with brief trips to other cities as well, as you meet clients, hunt suspects, and solve puzzles.
Players must do real-world research and investigate to solve puzzles, uncover leads, and manage their time and money to solve cases from clients both well-intentioned and nefarious. Every choice affects the world around Amira and change her story permanently. In the demo this means the difference between solving the first of two cases and whether someone dies during an investigation. So much responsibility!
Unusually for a game like this, the mysteries of Chinatown Detective Agency require players to actually look up real world quotes and facts to move ahead in solving a mystery. That means you're going to want to have a smartphone or alt+tab ready, because the answers aren't in the game, just the clues. From quote sources to geography, you'll need to do the research on your own. None of it's too outrageous or obscure, but Google is your friend here.
On top of that, the game is in 'real time'. That is, the clock is always ticking so (for example) if Amira's got a flight at 8PM and the in-game clock changes to 8:01, well Amira has lost her flight, and the amount of money from buying the ticket. And since she's not exactly rolling in cash, and you need to be ready to bribe folks on occasion, that's not something you want. Travel is fast in terms of real world time, but it advances the clock realistically, so always keep in mind the travel time before booking a flight or going somewhere.
On the other hand, you can move forward in time to get closer to the time of a flight which comes in really handy during one of the prologue mysteries in which Amira has to fly all over the world!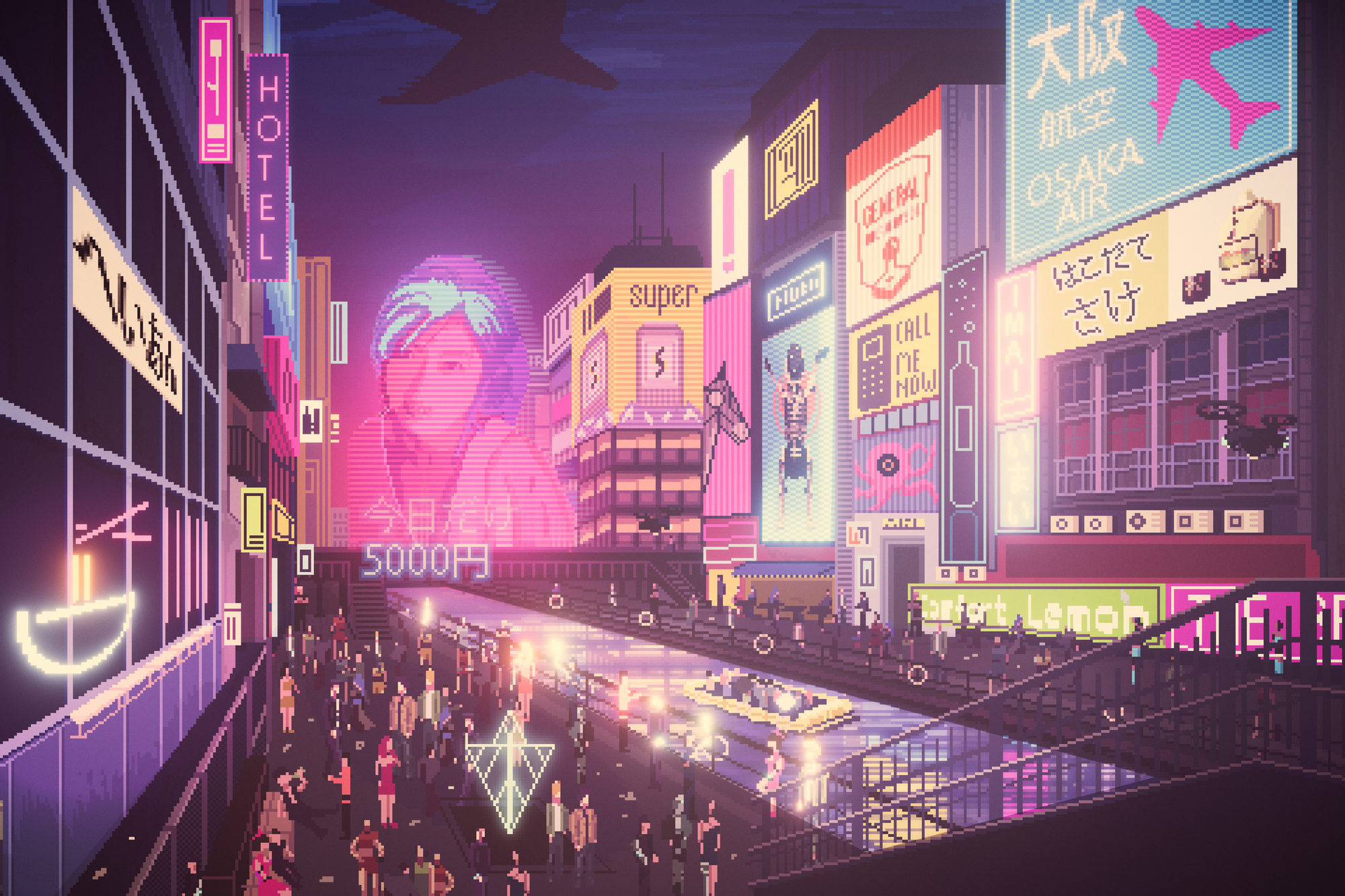 Along the way you and Amira will assemble a team, making contacts and building a network to help keep your PI business running and your staff happy (and alive). Which can be quite tricky considering there is a web of conspiracies and plots threatening to push the Lion City over the edge.
We loved playing this game and spent each of our time playing it reacting to what we saw and who we met. The focus on characters really elevates the story and you can't help but want to know more about Singapore and what Amira is uncovering at the end of the prologue.
In terms of game mechanics, Chinatown Detective Agency is a point and click adventure game, a fusion of a more grown up Carmen Sandiego game and a classic LucasArts adventure game.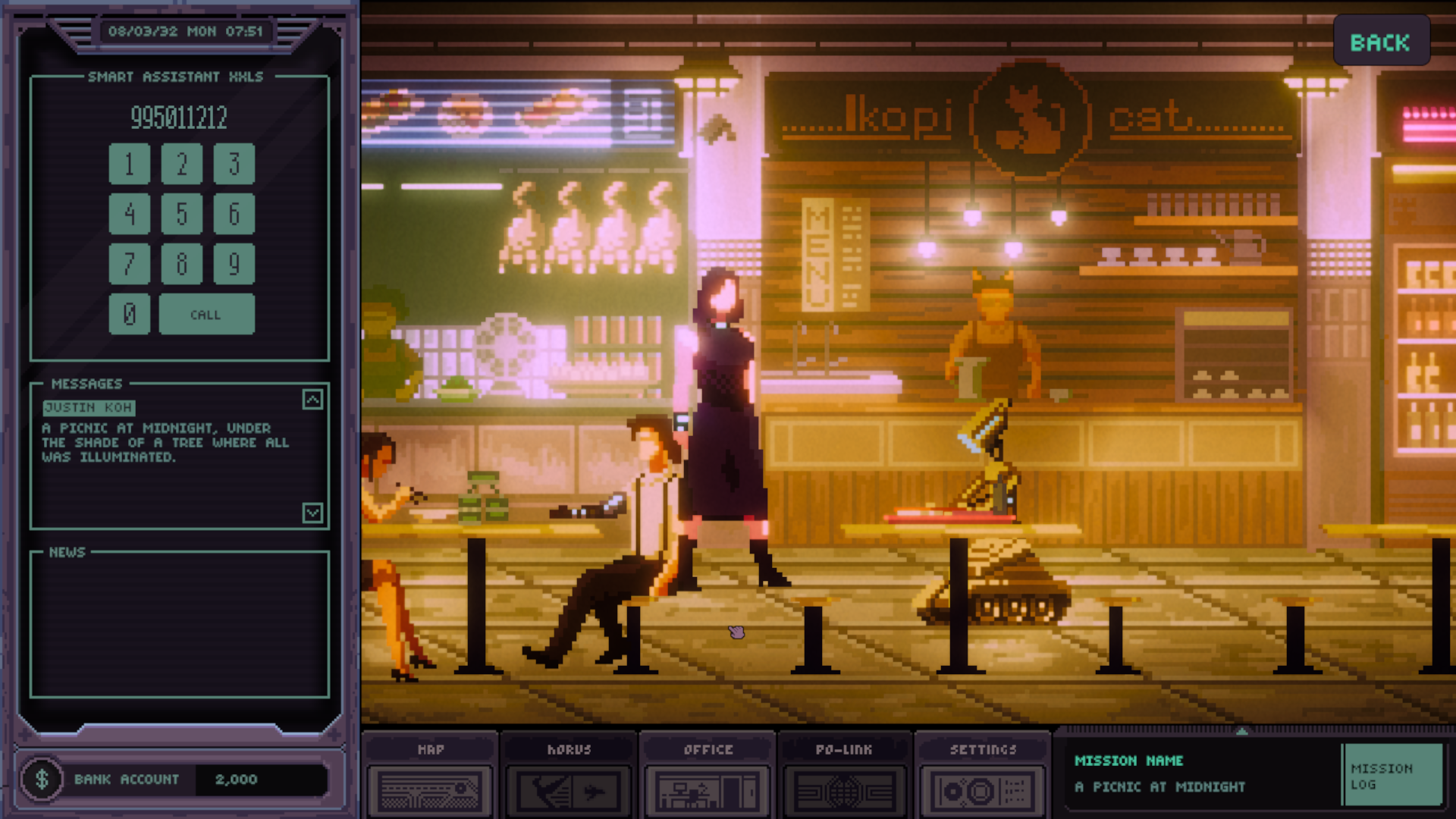 Quite fortunately, the demo is still up (and as stated, it's a lengthy one) so if you want to give it a try, you can do so, and wishlist Chinatown Detective Agency on Steam now for its summer 2021 release!
Images courtesy of General Interactive Co
Have strong thoughts about this piece you need to share? Or maybe there's something else on your mind you're wanting to talk about with fellow Fandomentals? Head on over to our Community server to join in the conversation!