What does TV from the United States have in common with TV from India? What does Indian TV have in common with Mexican TV? Remakes. In the world of soap operas, telenovelas, serials, dizis, dramas, etc. remakes rule supreme.
Every company is in love with remakes because originals are easy to mine from and and serials (daily soap operas) even easier to produce for channels across India.
Even before the studios and networks as we know them here in the United States became all vertically aligned (buying primarily from their own studio), Indian media conglomerates were focused on creating series to air across multiple networks owned by one company.
For example, Star India (which is now owned by Disney, thanks merger) owns 41 (!) channels that air content in eight languages (Bangla, English, Hindi, Kannada, Malayalam, Marathi, Tamil, Telagu). A show made for Star Plus which airs Hindi language shows is then remade in every other language that Star India covers depending on popularity.
At times, years would go by without remakes making a huge drop in the truly large bucket of serials that the networks produced a year. Yet with the problems caused by COVID and the need to churn out more series, Star India, Zee Entertainment Enterprises (45 channels), Viacom 18 (24), and Sun Group (33) collectively launch hundreds of new series yearly. These some 143 channels are just the tip of the iceberg as India has over 900 channels though not every channel airs scripted content.
Zee and Viacom (with channel names starting with the word Colors) also produce content in Bhojpuri, Gujarati, Odia, and Punjabi. Internationally Star and Zee also have French, Indonesian, Arabic, Spanish, and Thai channels that dub the original content, which makes for delightful promos like the one below.
In fact, the show from the trailer above, Iss Pyaar Ko Kya Naam Doon aired on Star Plus, which currently airs ten drama serials and only two are not remakes, sequels, or spin-offs. One is actually the longest airing Hindi serial and hit 13 years this January (3700 episodes by the end of February). 5 are remakes of Star Jalsha which airs series in Bengali and what drew me down this rabbit hole of remakes in the first place.
In December I got hooked onto Imlie and Anupama, which I plan to talk more about at length next week. Obviously, I had to learn everything that I could about these shows and realized that the one or two remakes I saw advertisements for were actually tens if not twenty remakes at a time!
Serial Adaptations for the Culture
What makes these remakes so fascinating is that Indian audiences are usually excited about adapting the show into different context though the grumble about no original content is universal.
Rich boy meets village belle (or any number of tropes) is always more fun for audiences if they relate to the characters speaking their own language, wearing their own clothes, and eating their food. Never mind the uncountable Hindu wedding rituals shown in the serials. Though here each ritual is another chance for the bad guys to intervene and stop the wedding!
The general audience loves this type of thing though because they're understandably proud of seeing their rituals on TV (assuming the rituals are treated respectfully). Plus, across the board, the shows will try to match their canonical calendars as closely as possible to the real life one so whenever there's a religious or cultural event, the characters are celebrating it, which as required means lots of in show performances, moments of mayhem, and avenues for Romance.
For example Sindura Bindu originated as an Odia serial in 2015 and had 1489 episodes. Bokul Kotha, the Bengali version had 677 episodes and is one of the 113 Bangla serials that I've seen. Interestingly, the latter actually ended two weeks before the Odia one.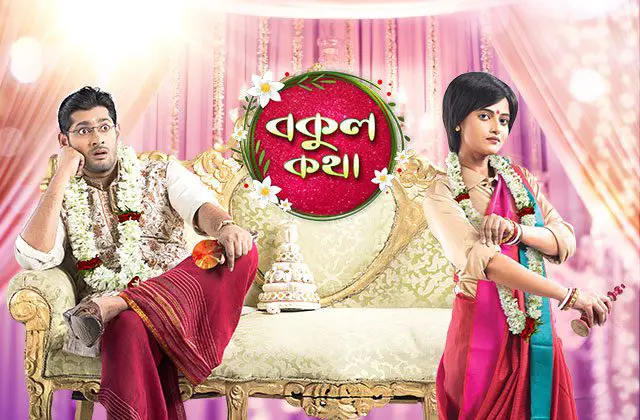 When SB was remade into Bangla, and then later into Tamil, Telagu, Malayalam, Kannada, and Hindi (ongoing along with Kannada), the makers (the term used for the production team) had to adjust each plot point to more appropriately reflect local cultural mores. Some versions added a missing brother plot, while others removed characters entirely. Even in the serials' cover photos, Sindura Bindu focused just on the heroine, whereas the remakes all include both the hero and heroine.
Other series take the main essence of the original and go in different directions pretty early on allowing the makers more freedom to do whatever they want. Anupama for example is a remake of a Bengali show where the heroine is a singer, but is set it in Gujarat and the heroine is a dancer.
Some channels have almost entire lineups of remakes. Sun Bangla, which is the newest Sun TV channel, started with original series and then after they all ended stuck to the very large pool of series and remade 6 popular shows from other languages into Bangla.
Much of the time, remakes can really improve on the original show, especially because Indian serials receive ratings weekly instead of daily. The kicker is that the shows are filmed at most a week out from a new episode and with COVID shutdowns and delays, most shows are only filming a couple days before the new episode goes up.
When the TRP (rating) drops, the makers shuffle plots around and change things in attempts to raise the ratings. A never ending sweeps week if you will. That, as can be expected, leads to absolute mayhem in the story and the original serial is always a complete disaster even if there are wonderful moments or weeks of plot.
Remaking the original allows the makers to utilize what worked well and throw out anything that they assumed caused a major TRP drop/respond to anything viewers disliked.
Of course that doesn't always mean the changes are successful or that the makers of the adaptation don't fall into their own pits of TRP fueled despair. More to come soon about two of my new favorite shows and what they've done well, and terribly while adapting the original Bengali serials!
Images courtesy of their respective owners.
Have strong thoughts about this piece you need to share? Or maybe there's something else on your mind you're wanting to talk about with fellow Fandomentals? Head on over to our Community server to join in the conversation!