Yesterday, Keymaster Games launched Caper: Europe, an updated re-release of their 2018 game Caper, on Kickstarter. Set in the same cities as the original, with a new addition of Barcelona, Caper: Europe is a two player card drafting game where players plan and execute heists across the titular continent. While similar in some ways to the original, the new game will update almost all of the game as Keymaster has worked with designer Unai Rubio (who did both Caper and its spiritual predecessor It's Mine) to "build it from the ground up." Unlike most Kickstarters, the game only has one price ($39) and has no stretch goals attached.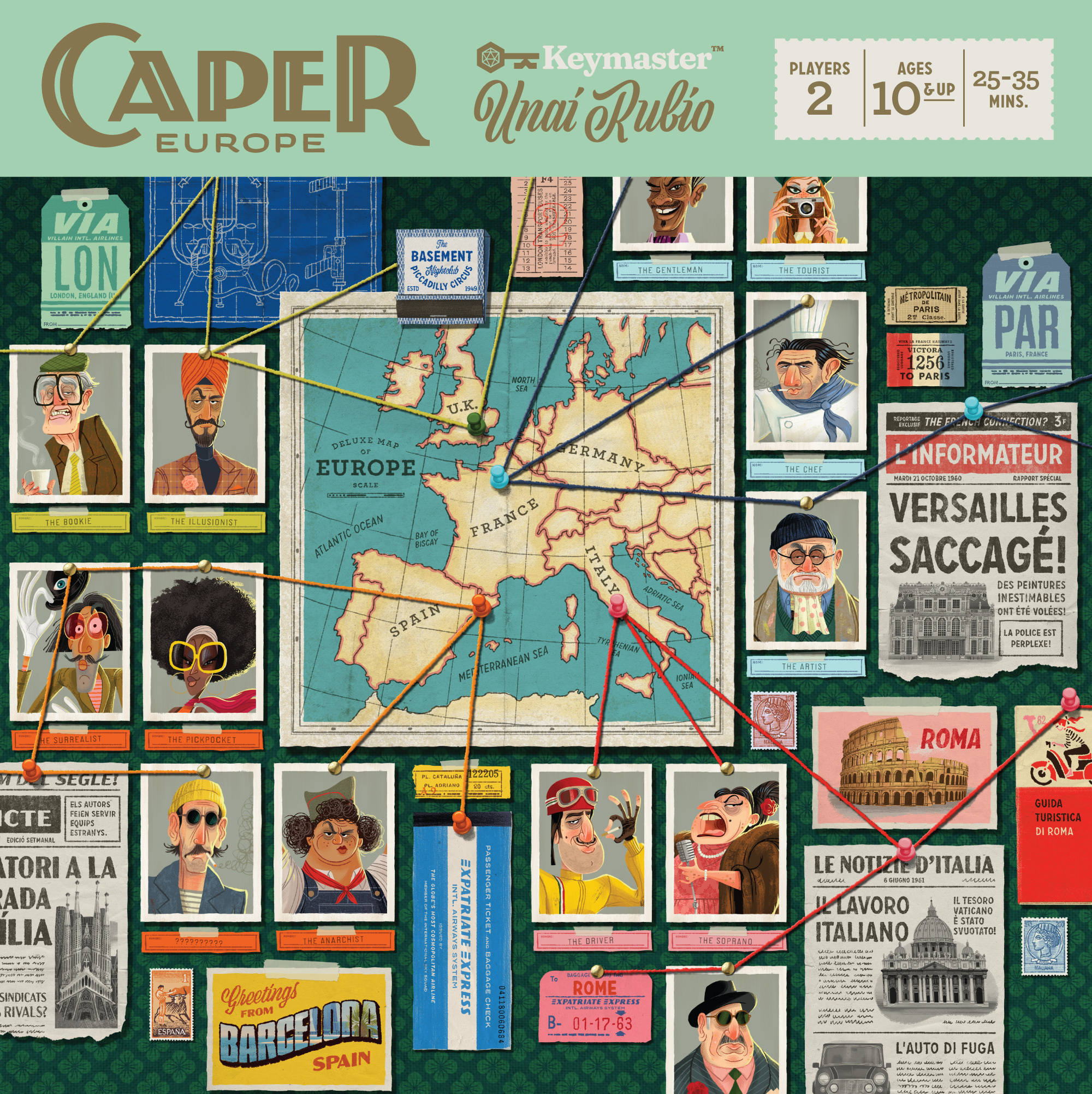 Per the game's BGG page:
Your role as criminal mastermind is to recruit a crew of thieves, send them to locations across Europe, and provide them with gear. It's your job to utilize your resources efficiently to steal goods, but being a great mastermind is about more than the things you walk away with. It's the thrill of a well thought-out plan coming together: the set-up, the sting. Properly deploy your thieves and gear to dominate locations, outmaneuver your opponent's plans, and win the night. You've got six rounds to plan and play your cards. Nothing like a tight timeline to up the stakes!
Caper: Europe is a two-player drafting game. You take turns sending thieves to famous locations across Europe, vying for control through special card powers. These thieves have tricks up their sleeves, which you can enhance by adding gear to them. And controlling the locations isn't everything because priceless stolen goods await the thief who's clever enough to snatch them first.
Your goal is to score the most points by winning locations, collecting stolen goods, and equipping thieves with their preferred gear. The mastermind with the most points, tallied at the end of six rounds, wins
The new game is in many ways a re-release of the first Caper, which has officially sold out of its printings. Rather than do a reprint, Keymaster decided to team up with Rubio (who they hadn't worked with when they localized Caper) to improve on a good formula. Each city has been revamped to focus on a different way of playing. As the learning city, Paris invites players to explore the set collection aspect of the game. Rome focuses on the Caper system. London is all about money. And the new fourth city, Barcelona, asks you to think about the order in which you collect gear. The new game also comes in a bigger box (the same size as Parks) and include updated art that will diversify the game a bit more.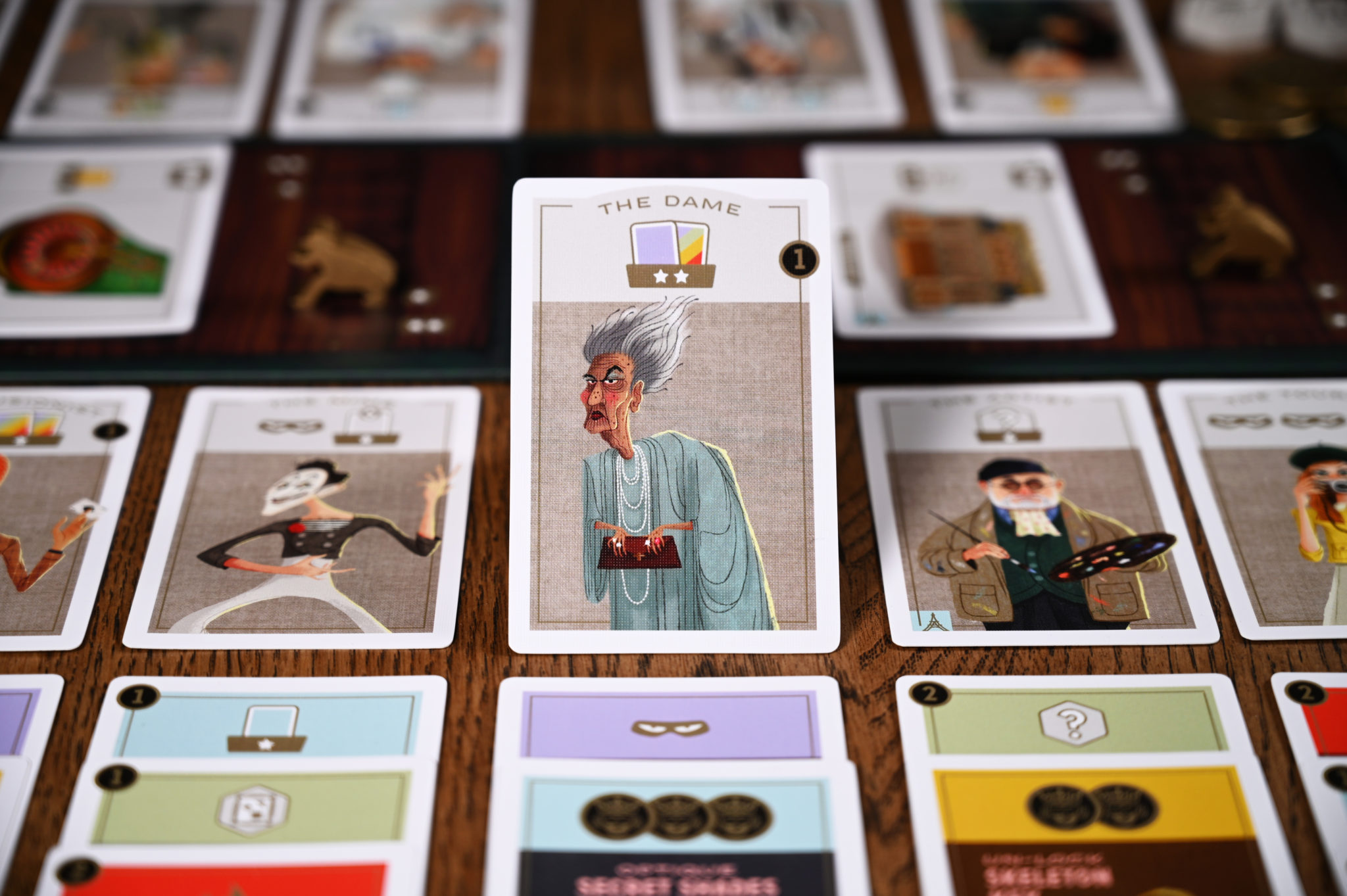 The Kickstarter for Caper: Europe launched yesterday and runs through the 26th, and has already raised nearly $70,000 against its $19,800 goal. There's no stretch goals beyond some community challenges that help unlock postcards. Everything from the shiny box to the metal coins come in the single pledge level, which saves a bit of time shopping and plenty of time planning heists.
Images via Keymaster Games
Have strong thoughts about this piece you need to share? Or maybe there's something else on your mind you're wanting to talk about with fellow Fandomentals? Head on over to our Community server to join in the conversation!