Chaosium Inc., publishers of hit Lovecraftian TTRPG Call of Cthulhu, announced today the re-release of Nameless Horrors, a collection of scenarios digging into the darkest corners of the game's mythos. Originally published in softcover 10 years ago, the book has been updated with new art, handouts, and and maps.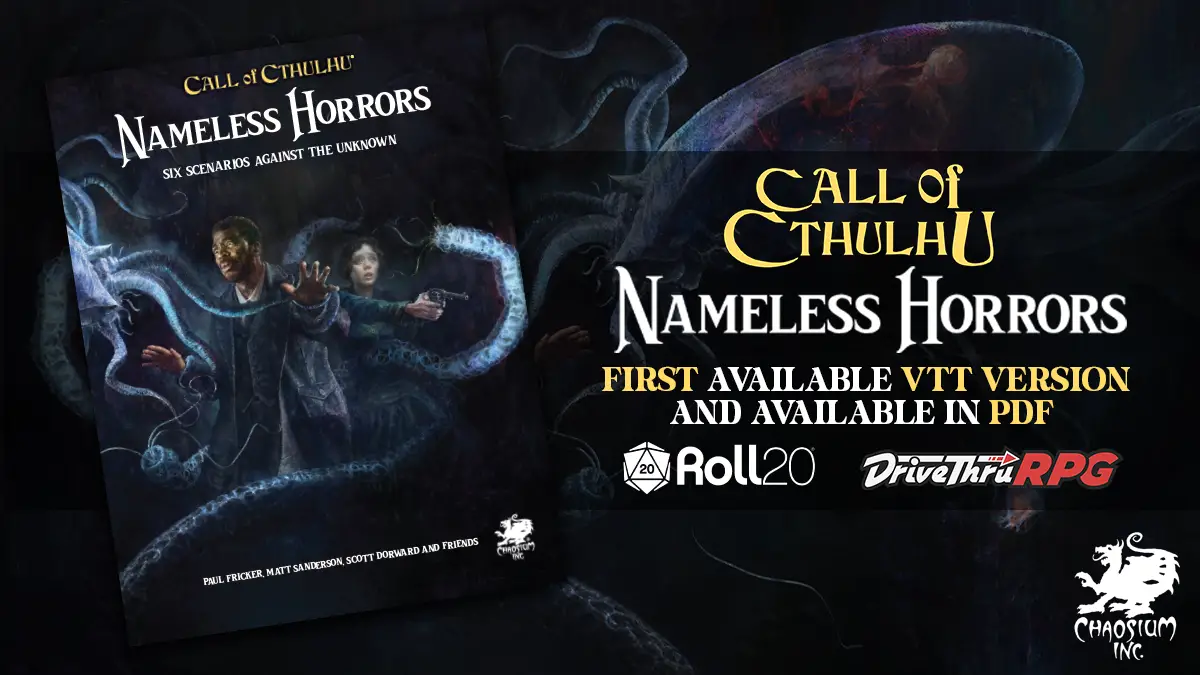 From the publisher: "The denizens of Nameless Horrors are unlike anything you've encountered before. Each is truly of the Cthulhu Mythos, but they come from realms unknown, and will keep even the most seasoned investigators on their toes."
Nameless Horrors contains six scenarios for Call of Cthulhu, each taking place in a different setting and time period—perfect for one-shot games, and for kicking off a new and unique campaign. Each scenario in Nameless Horrors contains NPC portraits, and all maps and player handouts are available to download for free. The settings range from Paris in the 1890s to the familiar CoC setting Inter-War Massachusetts and even to a more modern scenarios set in 2022 Los Angeles.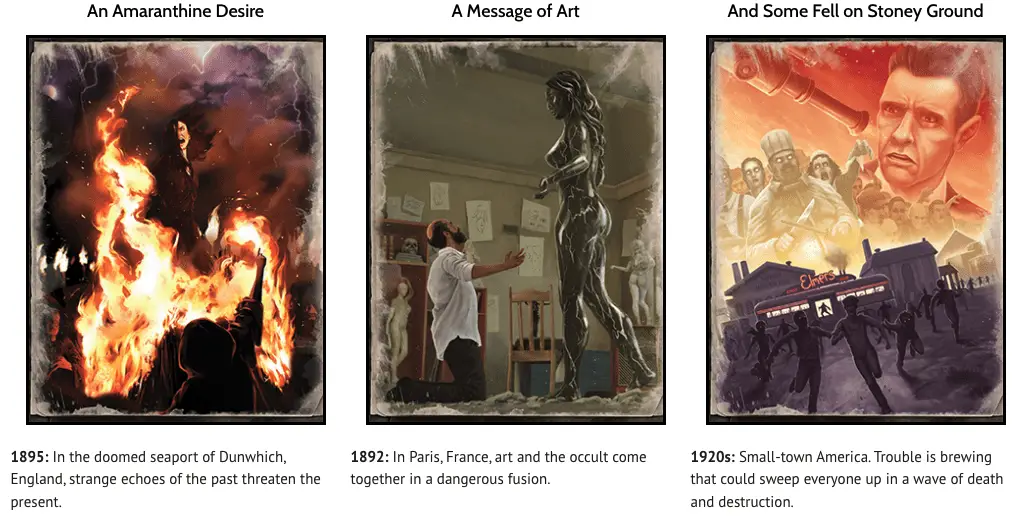 Nameless Horrors 2nd Edition is now available at the Chaosium shop or your FLGS, at an MSRP of 42.99, with a special Leatherette edition going for $90. It's also available as a PDF through the store or DriveThruRPG, or through Roll20.
Nameless Horrors 2nd Edition
Publisher: Chaosium
Year Released: 2023
Ruleset: Call of Cthulhu 7th Edition
Format: Full Color Hardcover
Page Count: 202
Authors: Paul Fricker, Matt Sanderson, Scott Dorward
Cover Artist: Lin Hsiang
Interior Artists: Caleb Cleveland, Irene Cano, Celyn Davies, Emanuele Desiati, Nicholas Grey, Pat Loboyko, Lee Simpson
Cartography: Matt Ryan
Layout: Adam Szelążek
ISBN: 978-156882-458-1
Images via Chaosium Inc
Have strong thoughts about this piece you need to share? Or maybe there's something else on your mind you're wanting to talk about with fellow Fandomentals? Head on over to our Community server to join in the conversation!