Baldur's Gate III's Astarion, a charming albeit vicious vampire, is quite popular. Larian Studios, the developers behind the wildly successful Baldur's Gate III, promised an incredible Dungeon & Dragons video game experience. Following a group of characters who may possibly be turning into mind-controlled monsters, Baldur's Gate III delivers on the adventure. But that's not all Larian Studios promised. Through promotional material and social media, they also promised quite a good deal of romantic content. And if you're like me, once you met "The Pale Elf", there was no other choice for a love interest.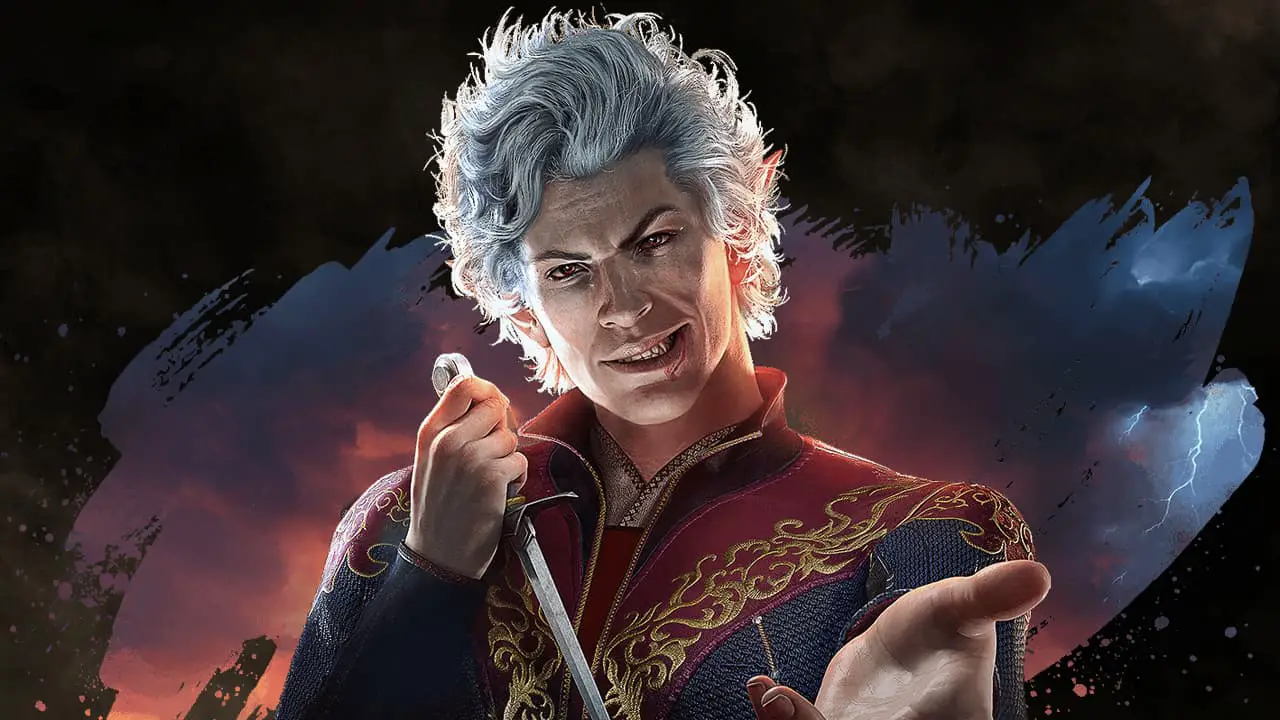 Astarion is a vampire. He feeds on animals, unless you're willing to let him taste your own blood that is. Saying yes to that request started a relationship that was much deeper than either my character or Astarion himself bargained for. Yes, he is charming and a huge flirt, but he's never been close to someone. The tragic backstory is a trope in Dungeons & Dragons for a reason, and he checks that box. But he doesn't lose his edge–he's bloodthirsty and power-hungry; putting him on a clear side of certain in-game decisions. But I won't spoil that for you.
If you've finished the game and you want more Astarion, or you just really want to read some vampiric books, here is your suggested reading list.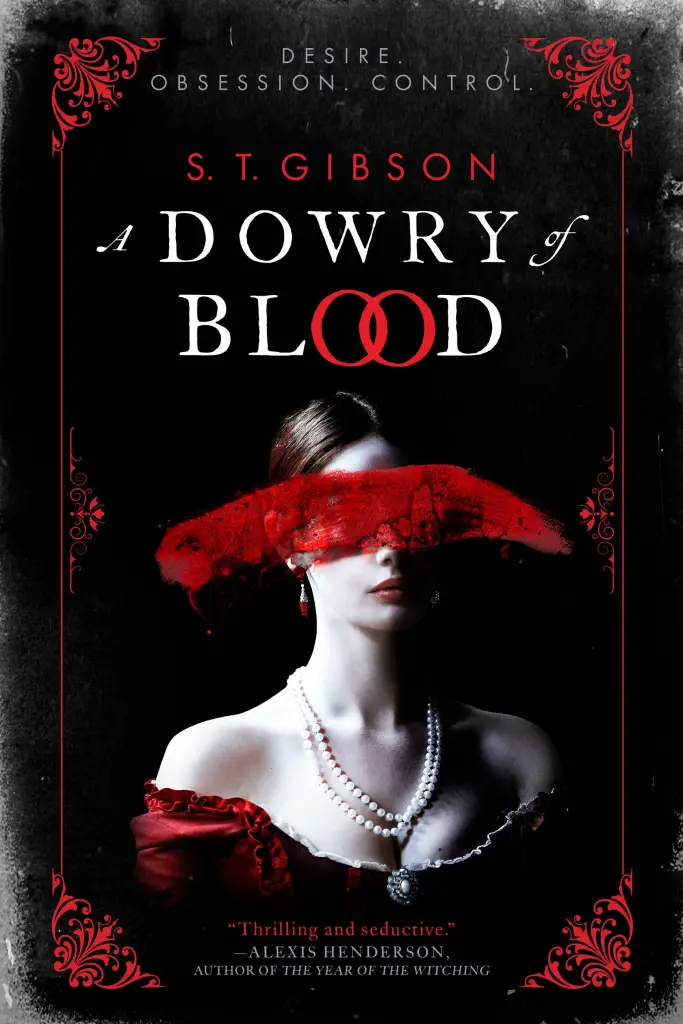 A Dowry of Blood by S.T. Gibson from Orbit.
This sensational novel tells the darkly seductive tale of Dracula's first bride, Constanta.
This is my last love letter to you, though some would call it a confession. . .

Saved from the brink of death by a mysterious stranger, Constanta is transformed from a medieval peasant into a bride fit for an undying king. But when Dracula draws a cunning aristocrat and a starving artist into his web of passion and deceit, Constanta realizes that her beloved is capable of terrible things. 
This one had to make the list. What could be more fitting than a book from the point of view of one of Dracula's wives? Now, admittedly, this is not the happy-ever-after you may be picturing with your white-haired lover. But it is still a vampiric romance, with plenty to keep you invested. And if you reloaded a lot of saves to get those polyamorous choices in Badlur's Gate III, this is an even better fit. Like Dracula, this is an epistolary novel, so it's a quick read. Don't let this being the first in an otherwise unfinished series scare you off–this is a self-contained story on its own.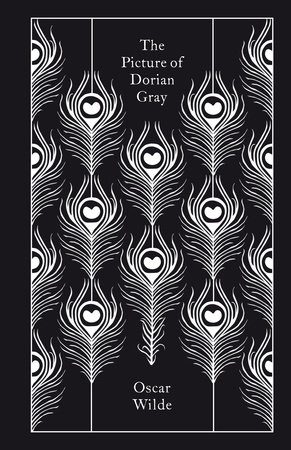 The Picture of Dorian Gray by Oscar Wilde from Penguin Classics

Enthralled by his own exquisite portrait, Dorian Gray exchanges his soul for eternal youth and beauty. Influenced by his friend Lord Henry Wotton, he is drawn into a corrupt double life; indulging his desires in secret while remaining a gentleman in the eyes of polite society.
Astarion is a hedonist. A troubled hedonist seeking freedom to enjoy all he can, while he can. If Basil offered to paint his portrait, I'm sure Astarion would accept. After all, he's already paid quite the cost for his current existence. Give this one a read if you would love Astarion even without the fangs. I'm pretty sure I would. Bonus, I think Oscar Wilde would romance him, too.
The Vampyre by John Polidori from Oxford World's Classics

John Polidori's classic tale of the vampyre was a product of the same ghost-story competition that produced Mary Shelley's Frankenstein. Set in Italy, Greece, and London, Polidori's tales is a reaction to the dominating presence of his employer Lord Byron, and transformed the figure of the vampire from the bestial ghoul of earlier mythologies into the glamorous aristocrat whose violence and sexual allure make him literally a 'lady-killer'.

If you don't want Astarion without the fangs, but you still want that Classic vibe, look no further. This book is the progenitor of the Byronic style of vampire. The romantic vampire genre as we know it, and therefore Astarion's existence, is owed to this work.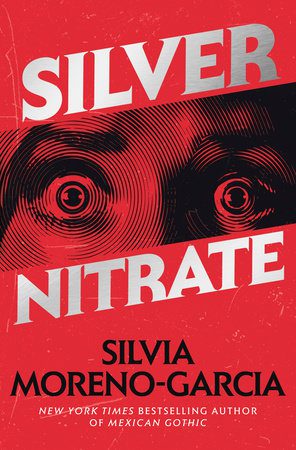 Silver Nitrate by Silvia Moreno-Garcia from Del Ray
Montserrat has always been overlooked. She's a talented sound editor, but she's left out of the boys' club running the film industry in '90s Mexico City. And she's all but invisible to her best friend, Tristán, a charming if faded soap opera star, though she's been in love with him since childhood.
Then Tristán discovers his new neighbor is the cult horror director Abel Urueta, and the legendary auteur claims he can change their lives—even if his tale of a Nazi occultist imbuing magic into highly volatile silver nitrate stock sounds like sheer fantasy. The magic film was never finished, which is why, Urueta swears, his career vanished overnight. He is cursed.

Horror movies in Mexico? We've moved pretty far from Baldur's Gate. But trust me, there's something here. Powerful men grasping from beyond the grave? Occult symbols with a mystery to solve? A beautiful and traumatized male lead who is both haunted and hunted? I am not seeing enough love for this book, and I truly believe any Astarion fan will enjoy this. But if you really want more vampires, Silvia Moreno-Garcia also has Certain Dark Things available.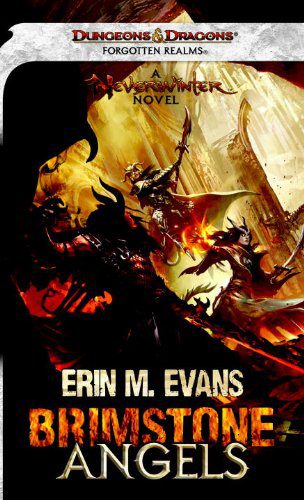 Brimstone Angels by Erin M. Evans from Wizards of the Coast

Rejected at birth and raised in a village of tiefling misfits, Farideh expects a life without friends, love, or control over her destiny. Then she makes a pact with a devil named Lorcan, and everything changes.
 
Lorcan promises all she ever dreamed of and asks for nothing in return. Her twin sister Havilar urges Farideh to resist the devil's sway. But Farideh's not so sure. Lorcan may be dangerous but the power he offers is exhilarating.

This list couldn't end without something officially tying into Dungeons & Dragons. Neverwinter might be far from Baldur's Gate, but Avernus doesn't care much for that distinction. This book is for more than the Astarion lover. I included it for those who, like me, enjoyed his willingness toward more… infernal dealings. But part of Baldur's Gate, and D&D in general, is the party. So for those who also traveled with Wyll, with Karlach, or both–this one's for you.

Photos and plot descriptions courtesy of publishers and Larian Studios.

Have strong thoughts about this piece you need to share? Or maybe there's something else on your mind you're wanting to talk about with fellow Fandomentals? Head on over to our Community server to join in the conversation!