It's time to get spooky! The launch of Van Richten's Guide To Ravenloft draws near, and we got a little bit of a glimpse at what might be coming now that the madmen and monsters over at Beadle & Grimm's Pandemonium Warehouse have opened pre-orders for their Shadowy Silver edition of D&D's newest setting book. Similar in scope to previous silver editions, the box will contain everything a DM needs for adventures in the Ravenloft setting, as well as the usual wonderful wares that B&G have become so well known for.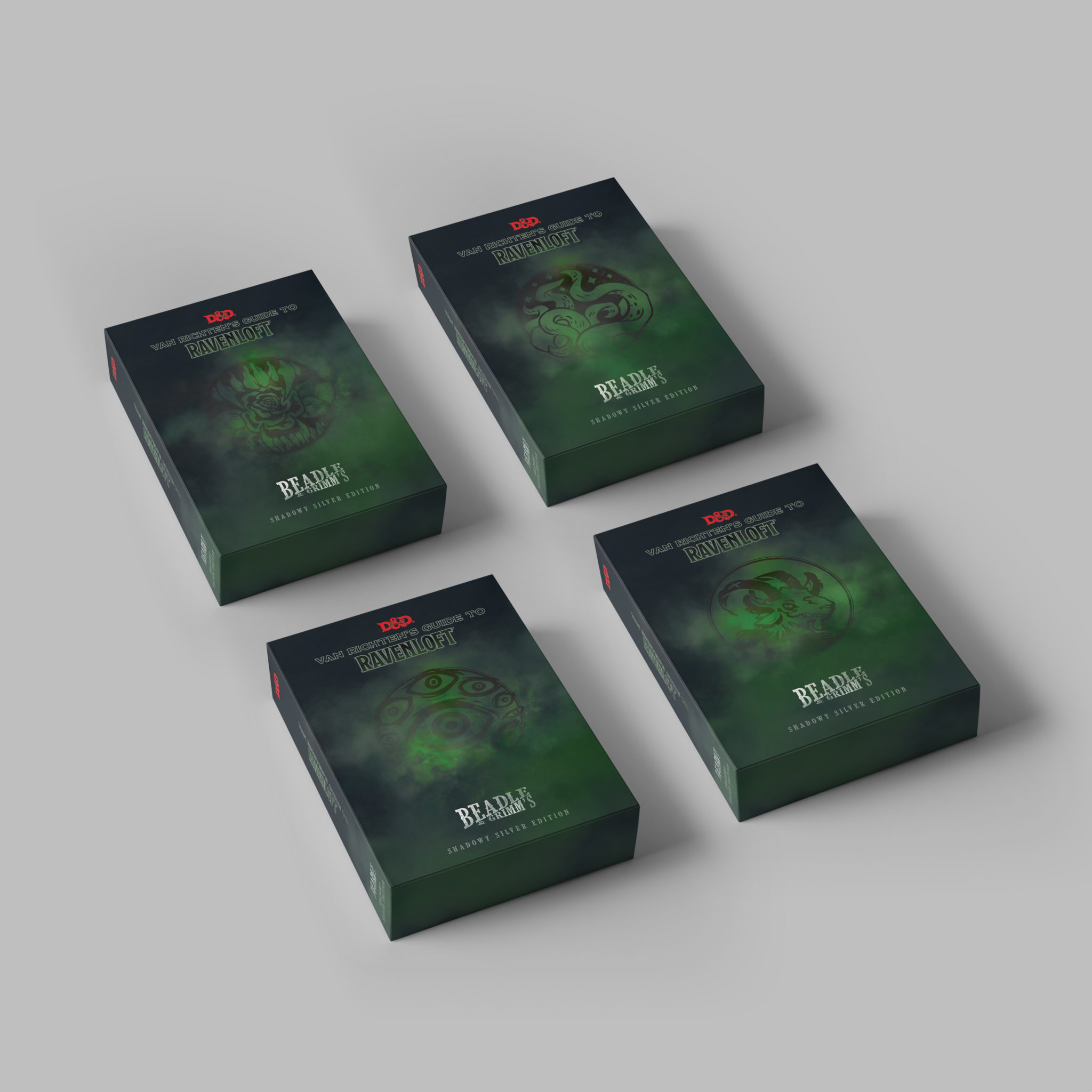 This will be Beadle & Grimm's second box created for a setting since their Gold Edition of Eberron: Rising From The Last War. The contents of these boxes is to give their owners a little taste of the setting to complement the book itself, though there will be less in this box as Silver Editions are aimed at a lower price point than gold editions. That's not to say that there isn't a ton of cool stuff in the new box, however.
Beadle & Grimm's has confirmed that the box will contain:
Van Richten's Guide To Ravenloft, broken out into four easy-to-digest booklets
Three different in-world jewelry pieces, including a ring bearing the mark of a skull as well as a Raven Pendant
Encounter Cards (40) to help DM's track the various baddies.
In-World Handouts that can help with immersion as well as give some adventure hooks.
Four original bonus adventures in four different Domains of Dread
Battlemaps for the "House of Lament" adventure included in Van Richten's Guide to Ravenloft and the included bonus encounters
Player maps for Domains of Dread like Lamordia, Kalakeri, and, of course, Barovia
Artwork pulled from the book on high-quality paper
The new book will take players deeper into the plane of Ravenloft, one of the oldest and most beloved settings of Dungeons & Dragons. While it's best known as the home of Barovia and the famous vampire Strahd van Zahrovich, the setting is actually much bigger and contains a wide range of horrific lands known as the Domains of Dread, each of which will be getting plenty of attention in the new book.
As usual, they didn't just stop with the inside of the box. In a first for the company, buyers of the Shadowy Silver Edition will get to choose from one of four different box designs that each feature a different "mark of horror" from Ravenloft. Pre-orders in the first week also will receive a Ravenloft-themed purchase for free.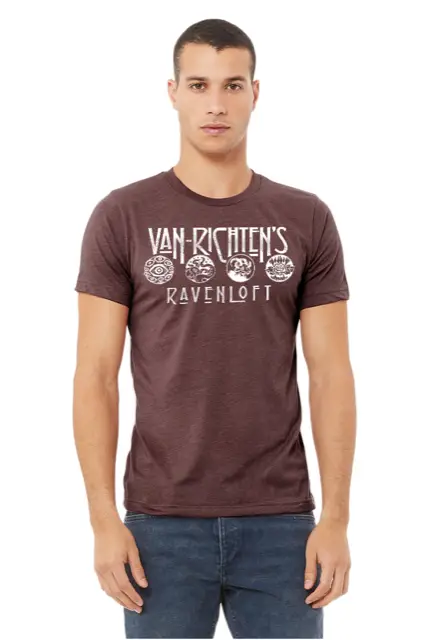 Pre-orders of Van Richten's Guide To Ravenloft : Shadowy Silver Edition are now live, and you can learn more as well as place your own here. Based on the pricing of previous silver editions, this should run about $175. Keep an eye on The Fandomentals for more Beadle & Grimm's news as well as other updates from the world of Dungeons & Dragons.
Images via Beadle & Grimm's Pandemonium Warehouse
Have strong thoughts about this piece you need to share? Or maybe there's something else on your mind you're wanting to talk about with fellow Fandomentals? Head on over to our Community server to join in the conversation!