It's time to return to the Pandemonium Warehouse as today I look at Shadow of the Dragonqueen: Steel Edition, the latest premium edition from Beadle & Grimm's and another more unique box to fit into the unique world of Dragonlance. I liked the original adventure a lot on release, but as I've been running it in a campaign I've discovered that yet again the Beadle & Grimm's goblins have created an indispensable addition to the DM's toolkit.
What's In The Box?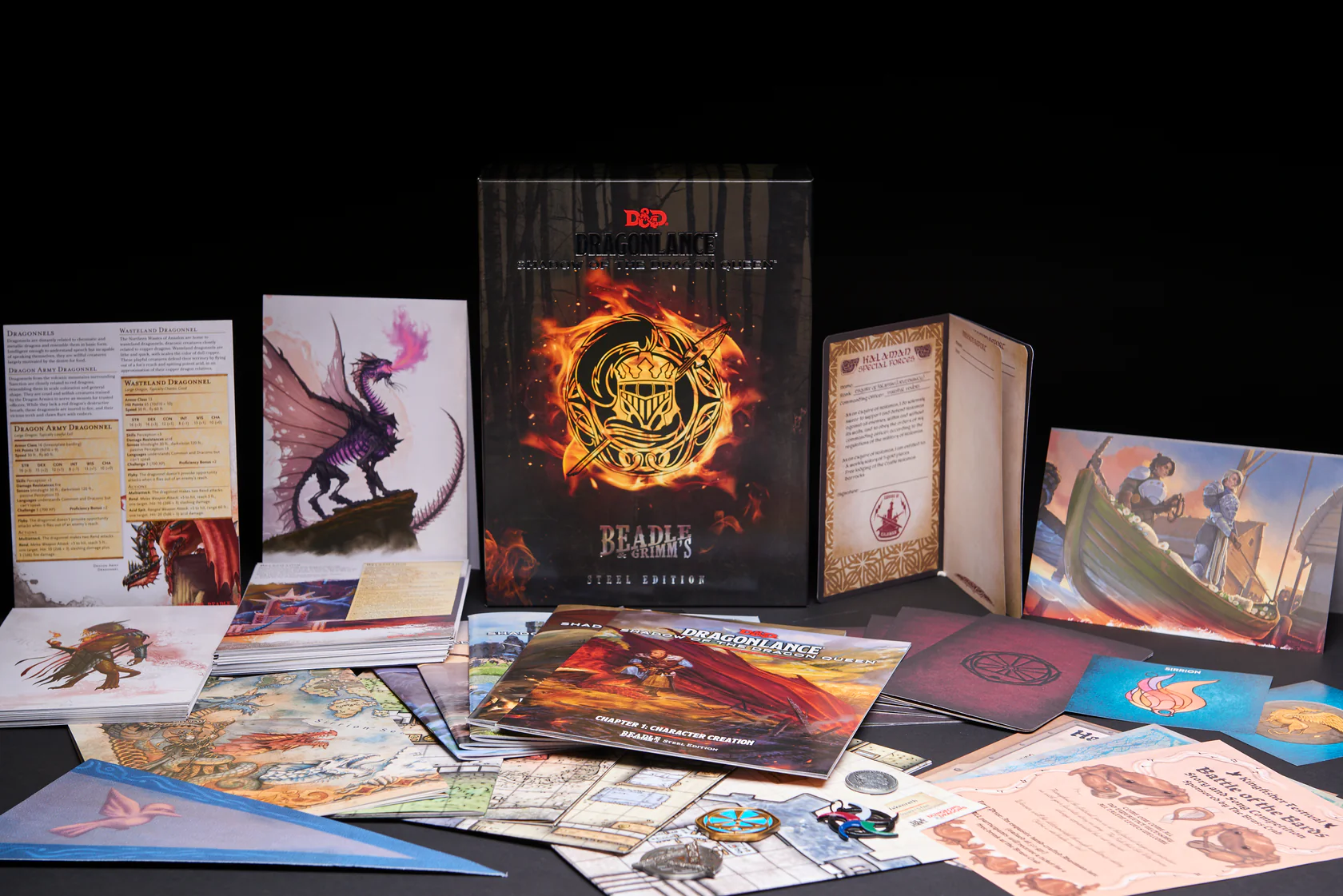 Book broken into FIVE booklets, including a Player-Only Character Creation booklet
FOUR Area Maps of key locations and a Poster Map of Ansalon
13 full-page dungeon maps
12 gridded battle maps of key combat areas
25 in-world handouts
FOUR in-world artifacts
60 Encounter Cards
27 Affiliation Cards for the Krynn Pantheon, the Knightly Orders and the Mage Orders
Art pulled from the book, including an 11″ x 17″ piece by Jedd Chevrier
THREE Bonus Encounters
SIX Sidekicks printed separately with level-up information on the back
DM Aids and DM Reference Guide
As you can expect the included items for this box are top notch. It's always interesting to see what Beadle & Grimm's pack into their releases and especially when it's a new sort of edition that doesn't fit their standard metal system. This one sits about similar to the previously released Gold editions, with four shiny artifacts and plenty of handouts and in-universe feelies. Something new I really aprpeciated was a quick use guide for DM's to quickly find what supplements and handouts to use and when. Fluttering through my piles of DM Aids is always an annoying process so this was a nice way to make that easier.
The Secret of Steel
The extra little feelies are fantastic in this one and they really knocked the artifacts out of the park. The holy symbol of Paladine and the Symbol of Tarkhisis both are well made and stand out as unique memorabilia. The Kalaman medal is also a great bit of double-sided sculpting that can be both a military medal and a plain symbol of the city.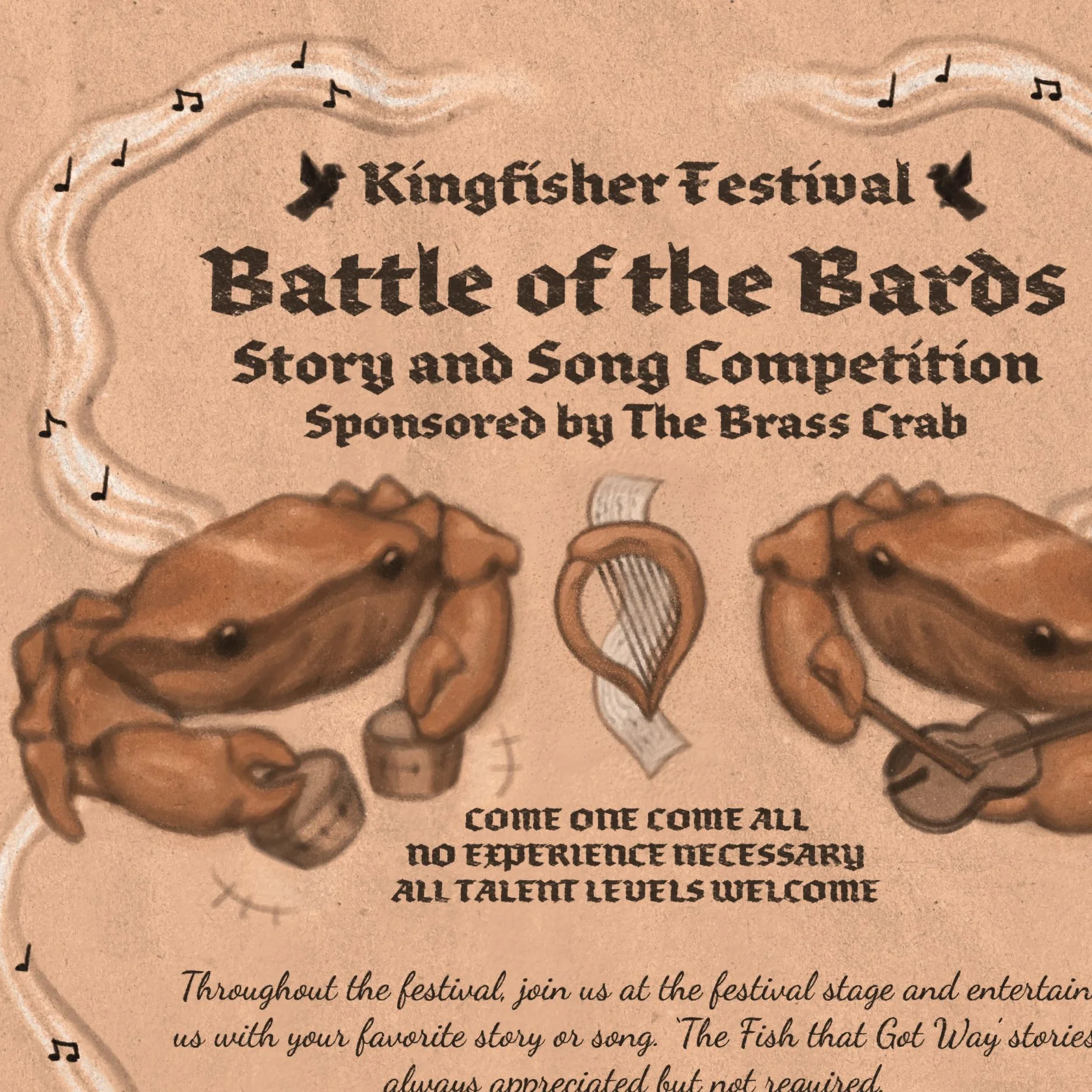 One of the best parts of the box is the way that it fleshes out the beginning of the game. In the main campaign it wants players to explore and get to know people during the Kingfisher Festival but doesn't give much guidance on how to do so. Beadle & Grimm's has rectified this with not only some fantastic fliers but also a list of really interesting little minigames players can take part in. This includes a talent show AND A fishing contest. There's even a little maypole dance for any groups that one to try to add some romance to things.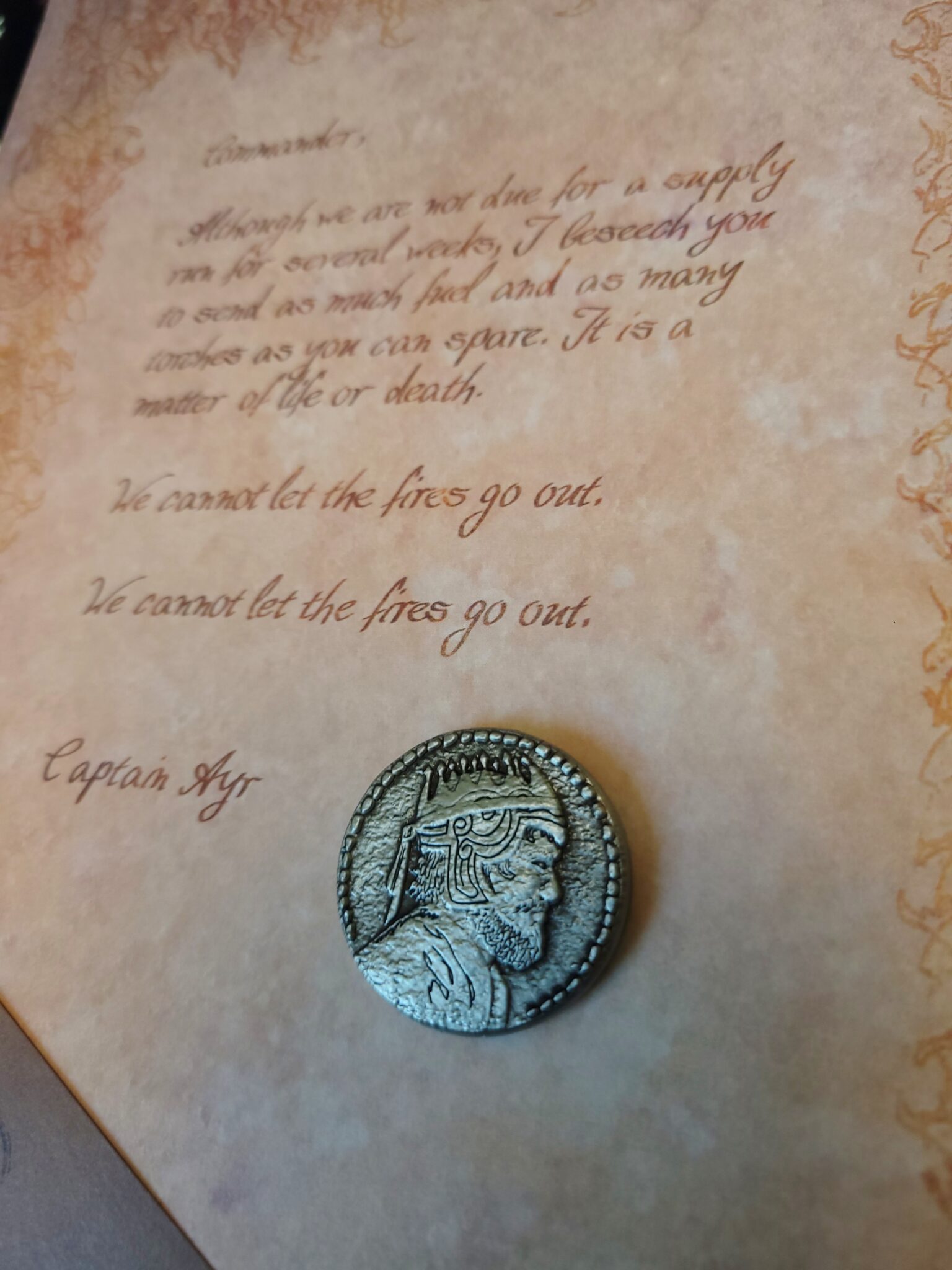 There's always plenty of value in a B&G box, but Shadow of the Dragon Queen: Steel Edition is a release I think anyone running the campaign should try. For one, it makes integrating into the sometimes unfamiliar world of Dragonlance easier for everyone. It also helps you manage a sweeping high fantasy war campaign, which isn't an easy task with so many moving parts. Being able to reveal things and immerse players in the world does so much for the various dramatic turns that make up this adventure work so well.
Shadow of the Dragon Queen: Steel Edition is available through the Beadle & Grimm's shop at a retail price of $299.99.
Images and Review Copy via Beadle & Grimm's
Have strong thoughts about this piece you need to share? Or maybe there's something else on your mind you're wanting to talk about with fellow Fandomentals? Head on over to our Community server to join in the conversation!