Actor Barney Harris is delighting fans on Instagram and Twitter with his accessible, interactive posts and references to his role as Matrim Cauthon of Robert Jordan's The Wheel of Time. Amazon Prime is adapting the fourteen-volume book series to film for release in 2021. 
Matrim Cauthon is a pipe-smoking prankster who avoids responsibility, enjoys a good time and good luck, yet also has secrets.  Fan reactions to the first photo stills of Barney Harris were entirely favorable because Harris embodies the attractive and friendly but roguish quality of Matrim.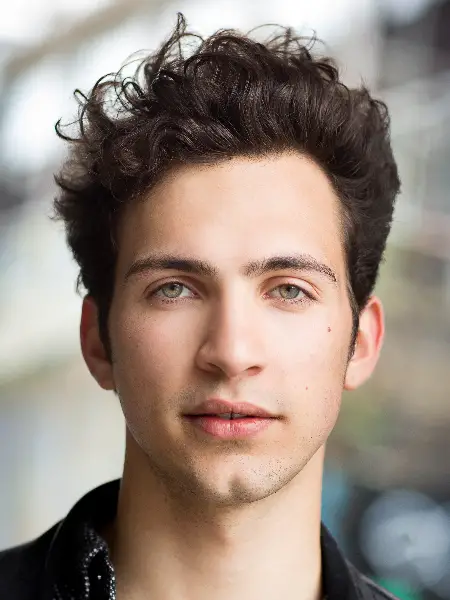 The Wheel of Time Fans Respond
Barney Harris has been on Instagram since June of this year, and his account quickly earned the notice of fans due to his acknowledgement of Matrim (Mat) and his generous posting of photos of the cast during script-reads and casual moments. Fans have responded with humor and delight at Harris's hints at Mat's character. For example, this post personifies Matrim's pipe-smoking and scarf-wearing traits.
"Diggin' the neck scarf! Meta!" responded one Instagram follower.
Harris has briefly interacted with Instagram and Twitter followers in the replies and in one notable instance held a conversation with a few followers on Instagram Live. I asked one of the fortunate conversants (who has also interacted with another Wheel of Time cast member) if he wanted to share his thoughts about the experience or about actors and fans in general. He mentioned the positivity of The Wheel of Time fandom which is also embraced by the actors.  He said:
"Well, personally I only started reading these books last summer, and started joining the Twitter community this year. I have received nothing but positive energy from everybody I have interacted with and luckily, two main actors chatted with me for a very brief moment. From what I have seen on their social media they seem super down to earth (…). That, for us book fans, is always a big positive sign to see. It gives us confidence that the TV show will do well."
Interactions between an artist and audience have taken many forms over the years: writing letters to the admired and receiving a rare but treasured reply; shouts and waves to stars on the red carpet; celebrity appearances at fandom conferences; book signings; musical concerts; and artists showing their work in galleries and mingling with connoisseurs during the events. Most of these exchanges are mediated through structured communication norms whether they be letter in the mail, organized interview panels, or the golden red-carpet ropes separating the admired from the admirers.
However, in today's participatory culture, all creative individuals have increased agency to structure interactions in ways that suit their personalities and promotion purposes. Emilia Clarke, for example, reaches out to fans to promote her charity, Same You.  The Witcher producer and screenwriter Lauren Schmidt Hissrich kept fans apprised of happenings and adaptation choices during production and after the first season aired, which has generated good will toward some of the show's more controversial adaptations. Henry Cavill is a fan of The Witcher games and books and has made it known he sought out the leading role. Emilia Clarke loved her character, Daenerys, as much as her fans and stood by the her as Game of Thrones came to its controversial conclusion. 
Many celebrities have used Instagram Live to stay connected to their fans. Aside from the entertainment aspect of social media, there is also a promotional aspect that underlies the interactions between celebrities and fans, and celebrities must take care to not become overwhelmed by fans' attention. There is a careful balance between the admired and their admirers.  The most respectful fans know this and honor the bond.
Harris has held roles in films such as Billy Lynn's Long Halftime Walk (he played the character Sykes), Billionaire Boys Club (as Izzy Samedi), and the recent award-winning short film, Starboy where he offers a stunning portrayal of Yehud, a young Hasidic man who is exploring his identity.   He is also a musician whose work on Soundcloud can be described as a mellow folk/funk vibe.  One notable piece is titled Facts and Feeling of Happiness.  There is no doubt that Harris will bring a full range of acting and musical talent to the role of Matrim Cauthon.  
While some may see closer interactions between fans, actors, and show runners as a new development brought on by social media, they actually call back to the earliest days of storytelling, music, theater, and poetic oratory. Performers and audiences have interacted in varied ways throughout history depending on the values of their culture. They formed a community; much like the storytellers and bards often represented in fantasy stories. Instagram and Twitter are merely updated mediums of the exchange.
One meme that Harris shared in his Instagram from WOTSeries.com led to much fan engagement.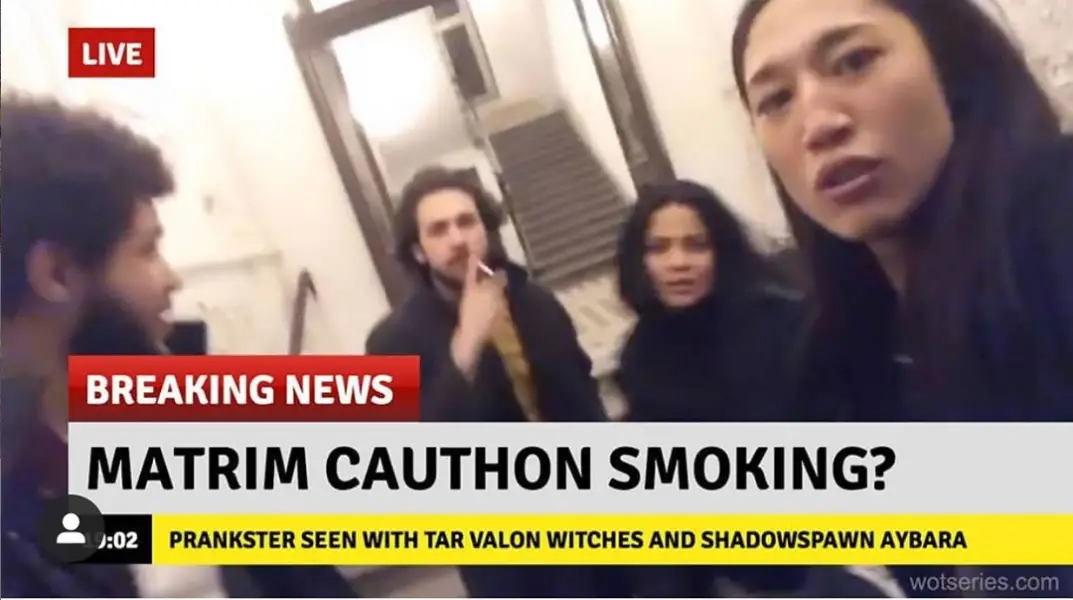 As one reply said. "? This dudes more Mat than Mat!" Another, "I think they have done well casting sci-fi fantasy's (sic) greatest ever character"
In response to the following post of Harris and co-star Josha Stradowski, a meme was created that placed Harris and his co-star Josha Stradowski in a significant locale of the books.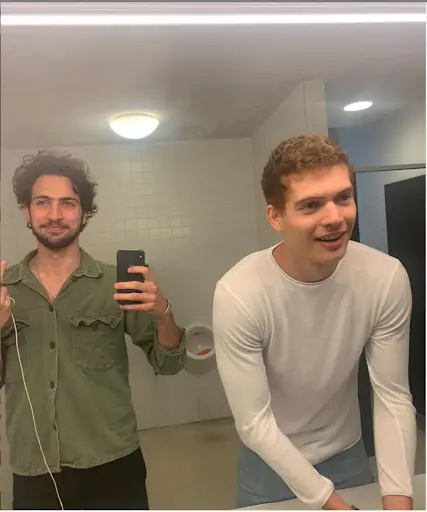 https://www.instagram.com/p/CD6xPlonMHA/?utm_source=ig_web_copy_link
ttps://www.instagram.com/p/CD7d204nwuQ/?utm_source=ig_web_copy_link
One fan remarked, "This isn't the level of shit posting the Wheel of Time community needs; it is the shit posting the community deserves."
Artist Corey Lansdell created portraits of Mat Cauthon based on Harris's likeness. One based on a photo still.
https://www.instagram.com/p/CBqaHqvhuII/?utm_source=ig_web_copy_link
And one from an Instagram post.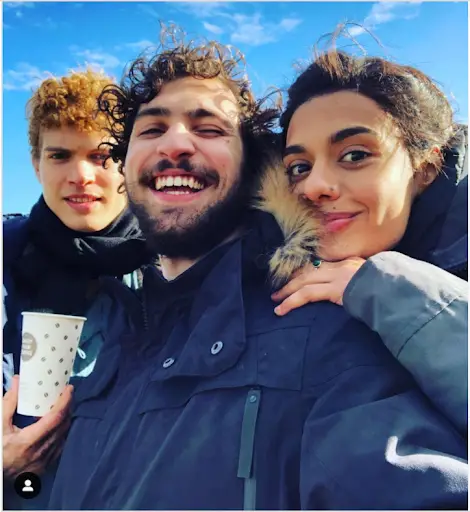 For fans, it is gratifying and heartwarming to see beloved fictional characters portrayed by some of the most talented actors of the day. Harris reminds us that originality and authenticity are never out of style.