Since Jonathan Hickman's 2019 soft reboot House of X and Powers of X series, mutantkind has experienced unparalleled growth and prosperity on the island nation Krakoa – but can it really last forever? Following July's X-Men Hellfire Gala #1, mutantkind will enter a thrilling new era of uncertainty, danger, and mystery known as Fall of X! In the ensuing chaos, a beloved Marvel Super Hero team rises once more! Alpha Flight will reassemble to navigate the dark times that have befallen mutantkind.
Alpha Flight's new chapter will be written by Ed Brisson, known for his current work on Predator and as one of the creators who helped launch the Krakoan era to incredible success with New Mutants. Brisson returns to the world of mutantkind alongside Marvel Comics newcomer, artist Scott Godlewski. Together, they'll introduce two conflicting Alpha Flight squads that are formed in response to the shocking events of this year's Hellfire Gala. Mutantkind's actions have put Canada on the offense and in addition to crafting a new line of sentinels, they'll assign a government-sponsored team with de-escalating the mutant conflict by any means necessary! But a second Alpha Flight team joins the fight, striking from the shadows. More secrets and conspiracies are revealed as classic Alpha Flight members and new faces alike become major players on both sides of the war that will define mutantkind!
SAVING CANADA…FROM THE MUTANT MENACE?! Guardian, Puck, Snowbird, and Shaman return, as a terrestrial Alpha Flight bursts onto the scene! But what schism will pit these heroes against their former teammates Aurora, Northstar, and Nemesis, as well as Aurora's beau, Fang? The Fall of X has changed the game. Will Alpha Flight soar to new heights…or be crushed under the weight of an impossible mission?
"Like every Canadian kid who grew up reading comics, one of my biggest dreams was to write for Alpha Flight," Brisson said. "Growing up, I was a huge fan of the original Byrne run and have followed the team over the years and through every series. The original team of Guardian, Puck, Northstar, Aurora, Shaman, Snowbird, and Sasquatch holds a special place in my heart. Unfortunately, Sasquatch is currently indisposed, but the opportunity to bring the rest of the team together, even if they're split and fighting against one another, is an absolute dream come true. And for those of you wondering if I've forgotten anyone, rest assured, I haven't ;). There are a few surprises for Alpha Flight fans in the mix, but I won't spoil anything just yet."
"As for returning for the Fall of X era, it feels like a perfect bookend for my work on X-Men," Brisson continued. "Having been there for the launch of the new era, it's an honor to come back and help close out this chapter of X-Men history."
Alpha Flight returns! But at what cost? Pick up Alpha Flight #1 on August 16, and stay tuned later for more Fall of X announcements! For more information, visit Marvel.com.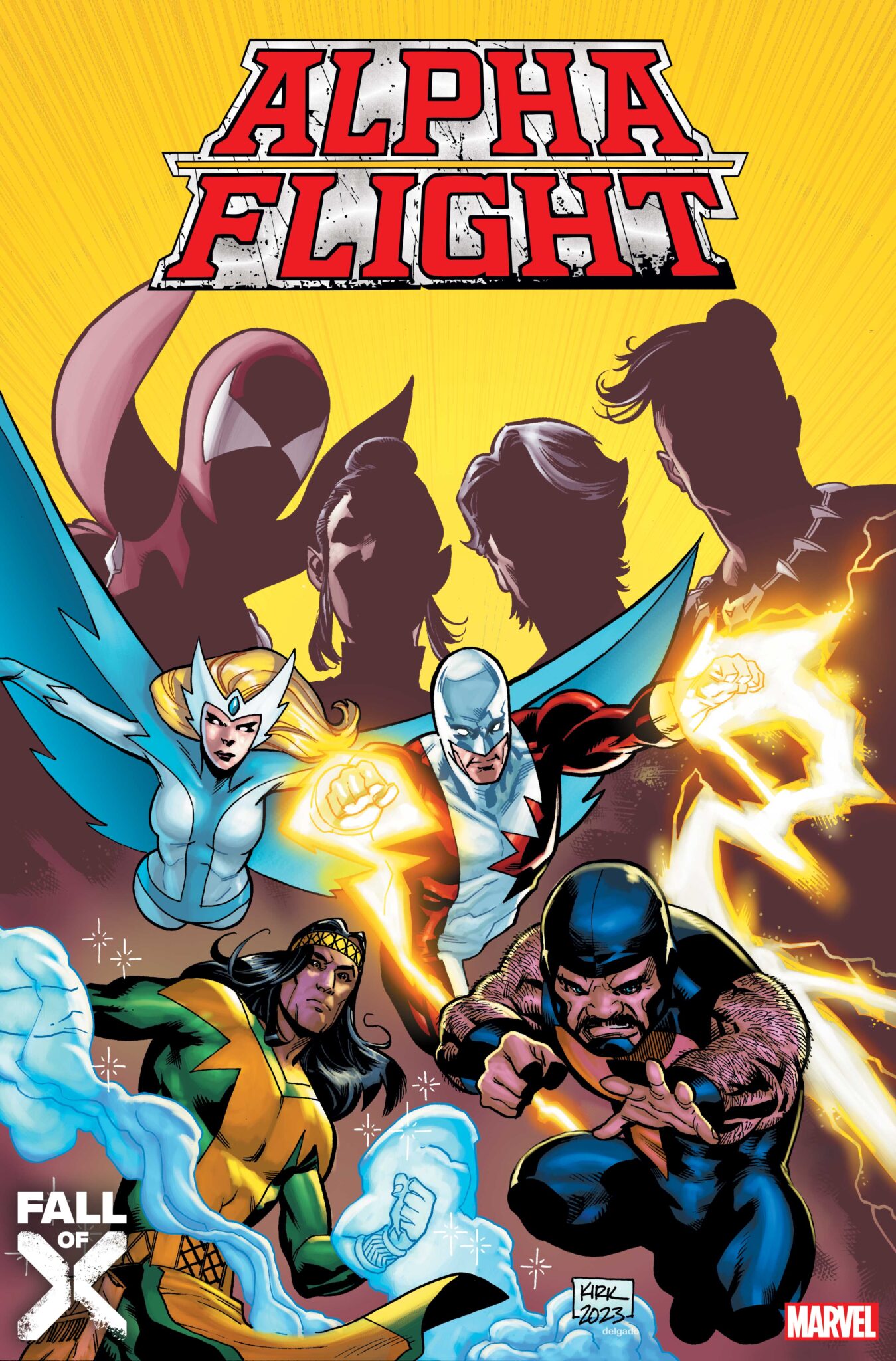 ALPHA FLIGHT #1 (OF 5)
Written by ED BRISSON
Art by SCOTT GODLEWSKI
Cover by LEONARD KIRK
On Sale 8/16
Image via Marvel Comics
Have strong thoughts about this piece you need to share? Or maybe there's something else on your mind you're wanting to talk about with fellow Fandomentals? Head on over to our Community server to join in the conversation!