I spent some time playing Against the Storm before its release date on 1 November 2022. Publisher Hooded Horse and developer Eremite Games promise a fantastical roguelite city builder with a premise that goes beyond creating a prosperous city.  
Against the Storm's mechanics and narrative
My experience began within a two-phase tutorial. Tutorial one focused on introducing the building of your settlement, exploring, and understanding the game's lore and mechanics. In Against the Storm, the player is the Viceroy to the Scorched Queen; trying to rebuild their world in the face of the apocalyptic Blightstorm. It never stops raining, which has varying degrees of a dampening effect to four different species of workers/settlers: humans, beavers, lizards, and harpies. We meet the humans, beavers, and lizards during introductory play. Each species has their strengths, weaknesses and preferences that can both help – and hinder – the success of your little city.  
Exploration under tutorial one had humans and beavers whacking through dense forest to discover peaceful new areas, and dangerous new challenges. Glade events in forbidden and dangerous areas bring opportunities for resources and impressing the Scorched Queen. By the way, she can be impatient, and if you don't please her; its game over. It's not all bad though. The Scorched Queen gives you blueprints based on the reputation you've gained with your efforts, and cornerstones; which give perks that can make things easier.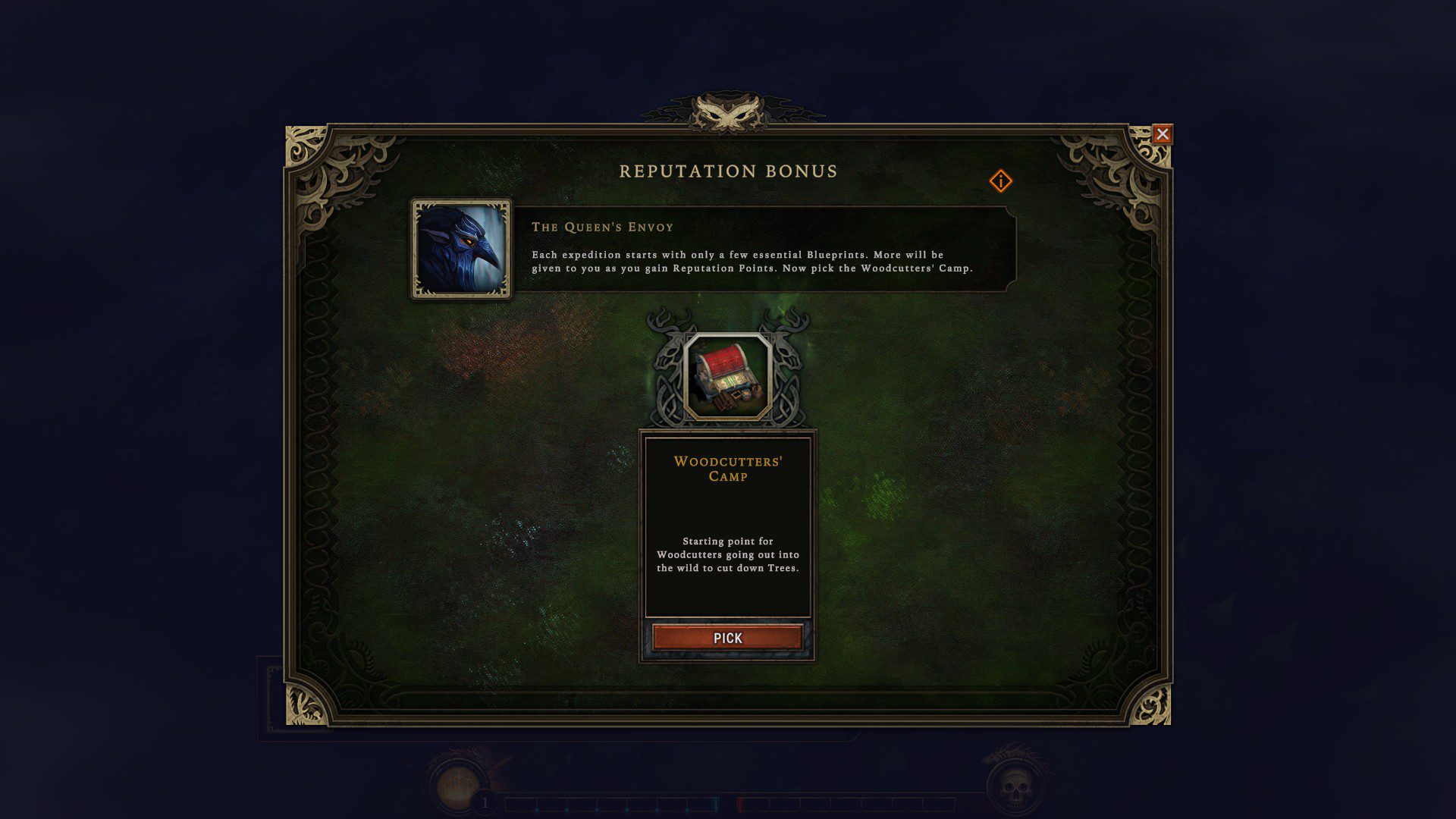 After building a city, Against the Storm then introduces keeping the villagers happy. Once this has been completed, the tutorial is basically finished and the wide world becomes available after one more guided settlement. Through delivering on orders, reputation with the Scorched Queen is earned. Beyond the tutorials and introductions, building cities and settlements happens in different biomes around the Smoldering City. Building on these biomes present benefits and challenges of their own, and later play unlocks harpies and more fantastical biomes with matching forest designs.  
The tutorials and the introductory settlement were well paced with logical steps to demonstrate the game-play mechanics. City builders and strategy games of the like may feel overwhelming – especially when there isn't much information in the beginning. It was simple to get to know the game mechanics and dive into each scenario and really enjoy the game. With a few difficulty settings, Against the Storm can be as difficult or as easy as a player wishes – perfect for beginners and seasoned strategists alike. Each step felt complex enough to keep me engaged, and simple enough to follow.  
All the randomisations such as: what cornerstones and blueprints are presented at each opportunity, what lost souls arrive to become incoming villagers, and the different biomes around the Smoldering City, allow for fresh experiences and reduced tedium. It's a sandbox environment with reachable horizons, and I enjoyed beating each biome and challenge I encountered. For new or nervous players, moving buildings at no cost reduces the risks of exploring and trying new strategies for expansion.  
Visuals and graphics of Against the Storm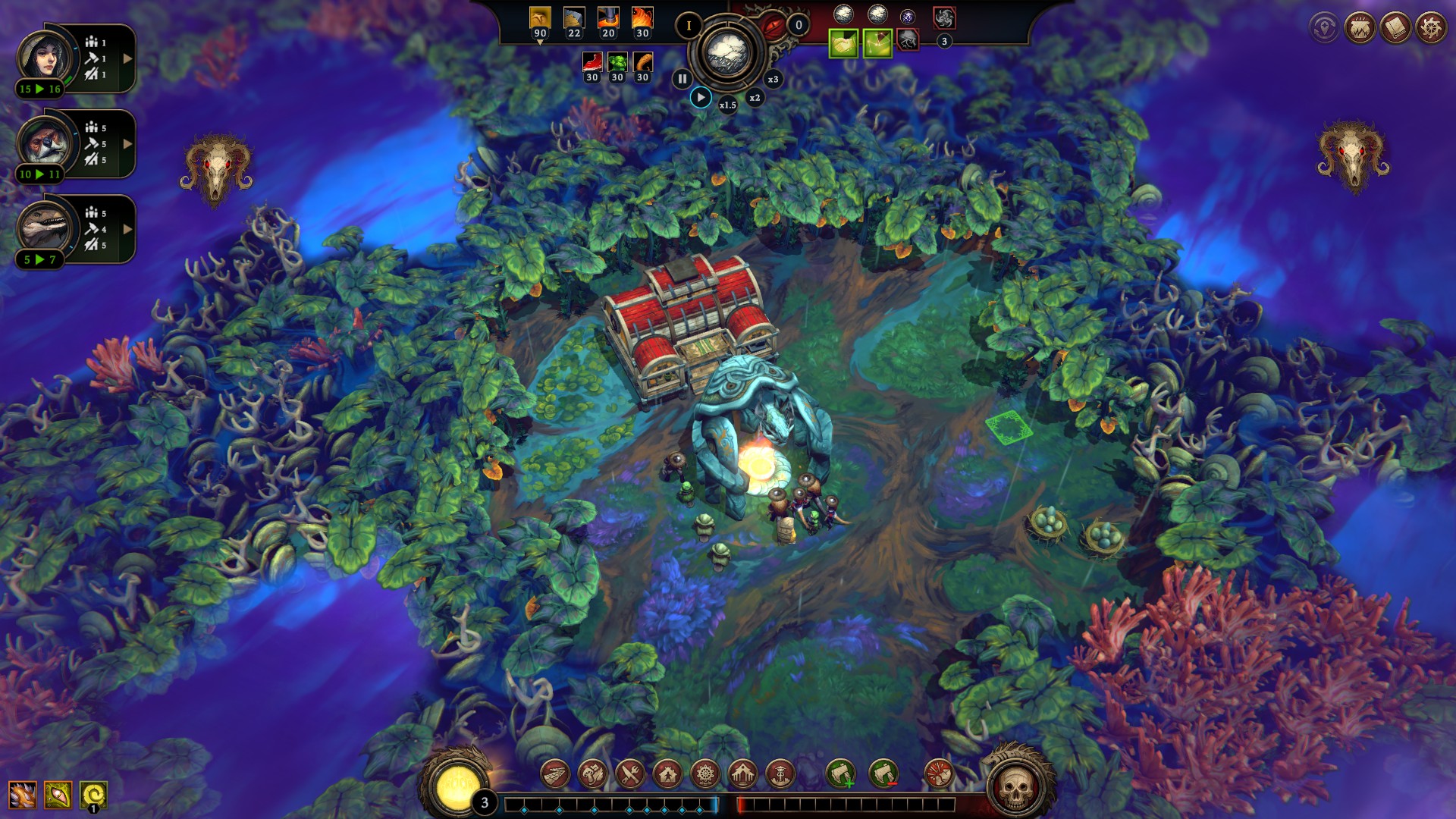 If the world is constantly drenched by unending rain, the lighting choices reflects this feeling perfectly.  Through the three seasons: Drizzle, Clearance, and Storm, it reaches its darkest during Storm. Drizzle then is a welcome respite for my game-play and my poor villagers. The villagers' design for each species considers the need to cover from the rain, and they are quite cute scuttling and shuffling around going about their business. The world design doesn't stop at typical trees and normal forests, different biomes have greatly different flora and atmosphere.  
Overall 
Against the Storm brings some fresh ideas to the city building game genre. With resetting worlds, plenty of randomisation, and a deeper story to give reason to the strategy, I found myself reaching for the game after working through my first impressions.  
Review 0
Summary
A cute game that provides enough RNG to stave off boredom and refresh the concept of city building gameplay. The premise delivers on its promise for endless strategies, dangers, and possibilities. Overall an enjoyable experience, and I continued to play after gathering my first impressions.
Images courtesy of Eremite Games
Have strong thoughts about this piece you need to share? Or maybe there's something else on your mind you're wanting to talk about with fellow Fandomentals? Head on over to our Community server to join in the conversation!