The Elementary writers, as I have pointed out before, love a good pun in the title. For this week's title, "Fly Into a Rage, Make a Bad Landing," they also seemed to go in for the Iron Fist style of excessively long titles.
I'm relieved this week, because after last episode's ending, I was sure that they had fridged Chantal. I remember thinking, "You're better than this!" and as it turns out, I was right. The episode opens with Bell watching over a battered and unresponsive, but alive Chantal in a hospital bed. Sherlock, the captain, and Bell discuss the details of the case. Someone broke into her home and lay in wait to assault her. To add insult to injury, this individual also urinated on her bed.
Bell angrily points out that they are talking around any potential suspects. He's positive it must be Chantal's ex-husband, Roy Booker, who has repeatedly tried to interfere in Bell and Chantal's lives. But due to Bell's personal involvement in the case, he can't help investigate. Sherlock promises to see justice is done.
Gregson, Joan, and Sherlock bring in Booker to interrogate. He denies any involvement and seems genuinely upset. He even has an alibi for the time of Chantal's assault. He has been working as an investigator for a law firm, Sawyer Winthrop Rose, that deals with divorce cases. Booker claims he was staking out a country club to keep an eye on a client's husband.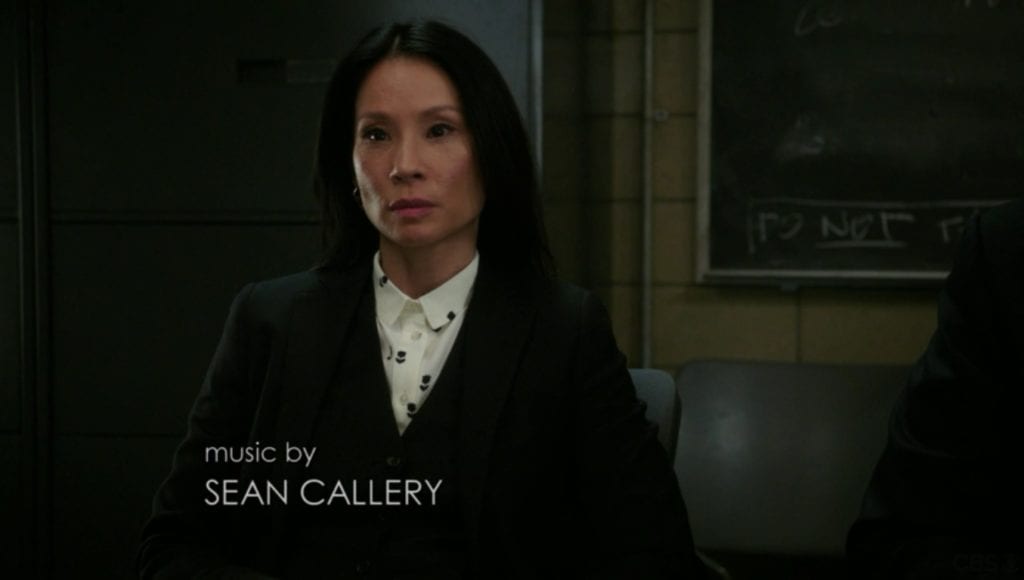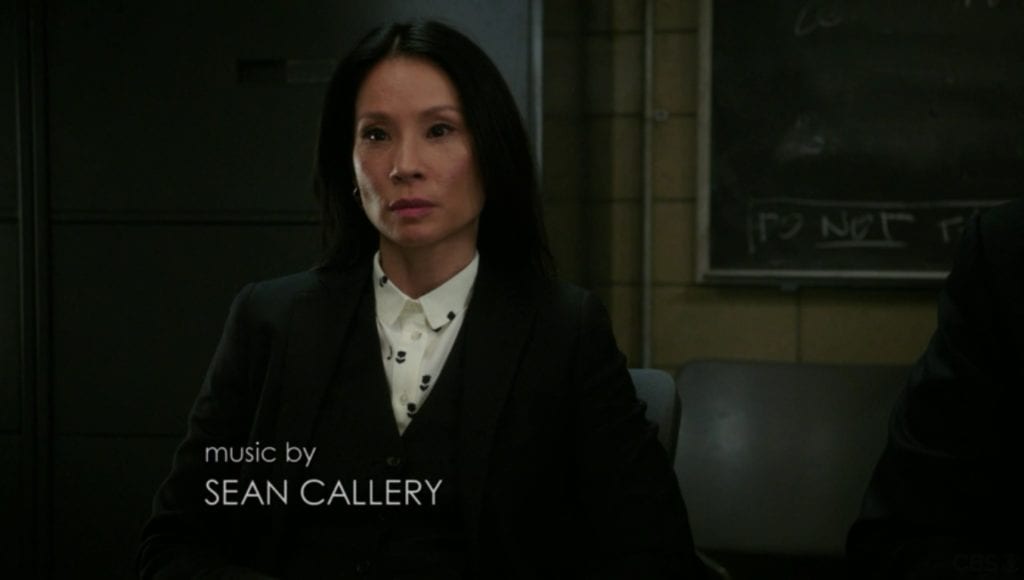 Joan found old clothes belonging to Booker at Chantal's apartment, so they will be able to do DNA testing on the urine at the crime scene. Sherlock sets out to the country club to see if they have footage of Roy to support his alibi.
Joan visits Bell at the hospital. He's going stir crazy and explains it by telling Joan a story from his childhood. When he was a child, his mother was in a bad car accident and had to spend a long time hospitalized. He understandably dislikes hospitals.
Joan offers to sit with Chantal while he takes a walk to clear his head. But this works out less than ideally when he leaves the room and sees Booker. A fight nearly breaks out. Bell accuses Booker of Chantal's assault. But Booker turns the accusation back on him, saying that Bell assaulted Chantal in order to pin it on Booker for revenge.
Meanwhile, Sherlock uses his typical mode of gentle persuasion and logic to convince the discreet country club to give him their security footage. By gentle persuasion I mean blackmail. The footage doesn't reveal what anyone wanted to see. Roy Booker really was parked outside the club at the time that Chantal was assaulted.
This is strange, because when Sherlock returns to the brownstone Joan tells him that the DNA evidence came in. The urine on Chantal's bed is a match to Booker. The only conclusion is that, as Booker claimed, someone is framing him.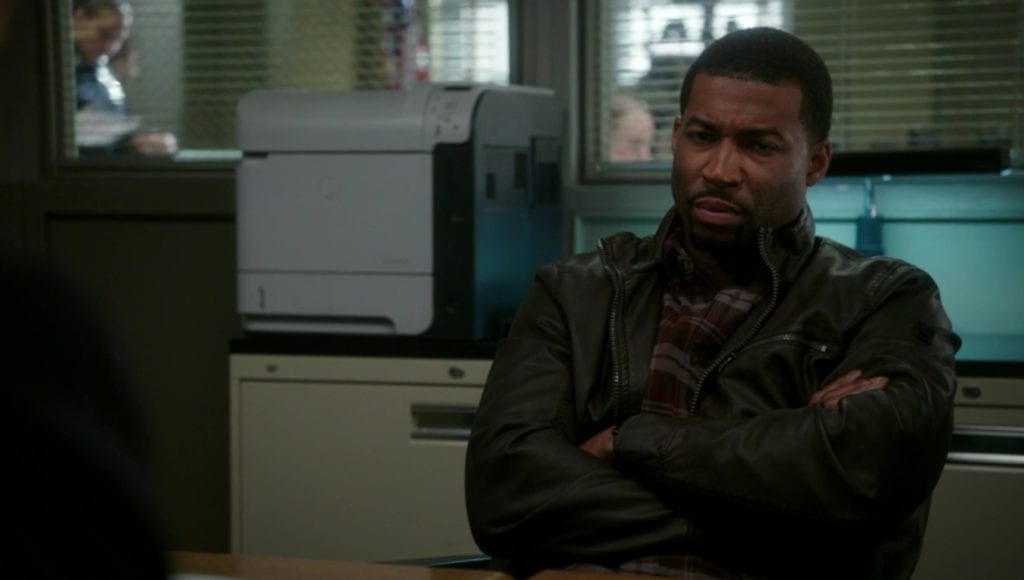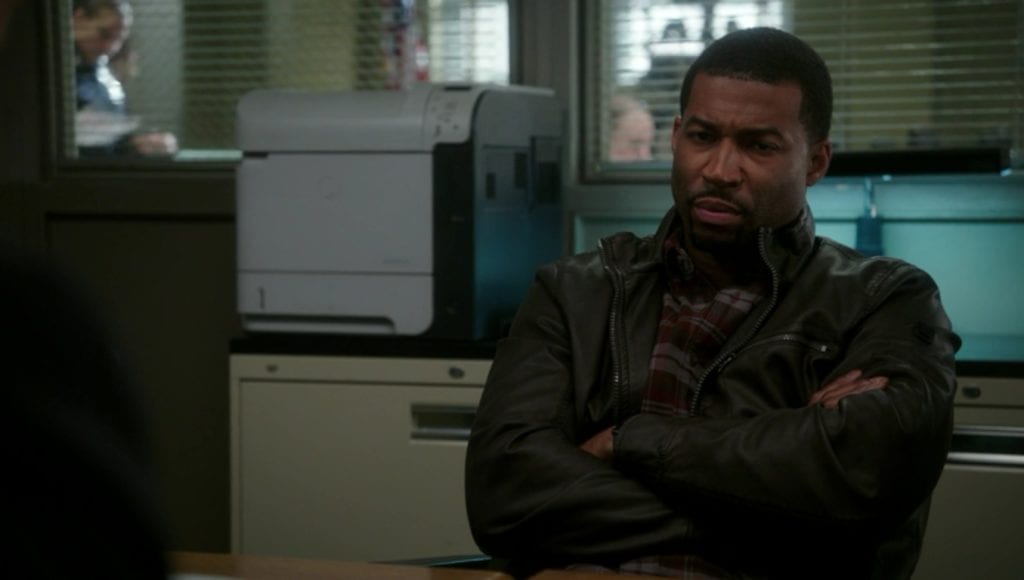 But before they can tell the captain this, he gives them even more shocking news. Roy Booker has apparently committed suicide.
However, the show is only about ten minutes into its run time at this point, so obviously Booker did not actually take his own life. A toxicology screen reveals that he was drugged at the time of his death. Someone murdered him and set the scene to look like suicide. They suspect it was the same person who assaulted Chantal. If Booker assaulted Chantal and then killed himself, the investigation would be over, letting the real criminal go free.
The fact that Chantal lived while Booker died suggests that the crime spree is ultimately about Roy, so Sherlock and Joan decide to investigate any enemies he may have had. Joan sets off to take another look at Roy's car while Sherlock heads out to the law firm Booker was working for. He invites Bell along, against Gregson's orders.
Sawyer Winthrop Rose turns out to specialize in "hidden accounts," which is when one spouse hides some of their money from the other in order to pay less in the settlement. SWR helps uncover these hidden accounts. While they wait to speak with one of the partners, Sherlock observes that Bell seemed disappointed he didn't get a chance to have revenge on Booker.
They meet with Booker's boss, Mr. Winthrop. He informs them that Booker was working on the divorce case of Fyodor and Lara Ukhov. Fyodor Ukhov did work involving jets – thus the title, do you get it? – and had been arrested twice before for brutally beating his wife.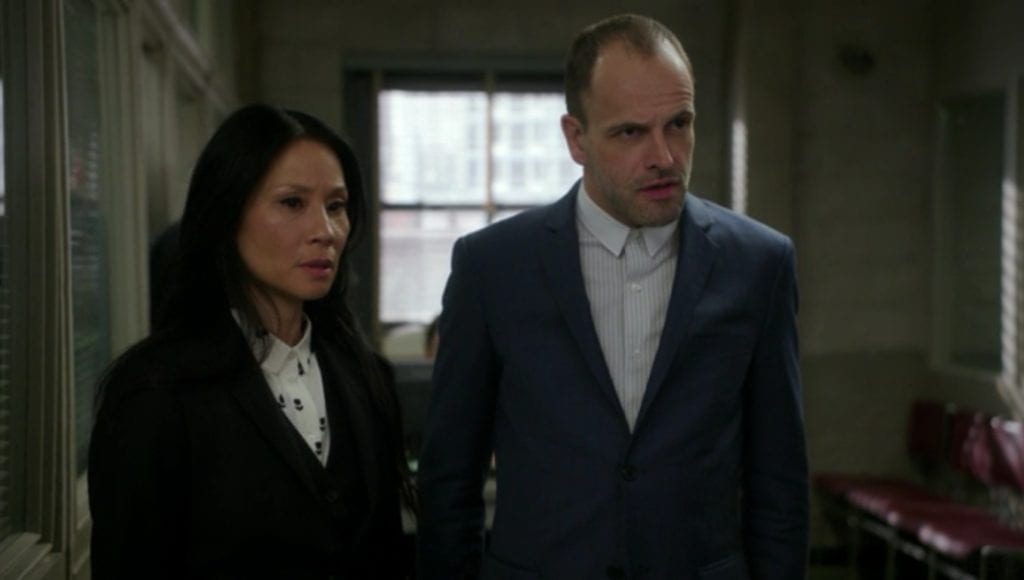 Bell speaks alone to Ukhov. He initially denies any knowledge of Booker. But Joan's investigation of Booker's car has paid off. Ukhov's handprints were found on the car. Ukhov admits that he had noticed Booker following him, but insists that the handprints are from him confronting Booker to tell him to step off. He denies the murder charges. Bell gets a text from Sherlock saying to meet outside and ends the meeting.
Sherlock took advantage of Bell and Ukhov's meeting to break into Ukhov's office. There, he find a file of information on Booker, including a section on Chantal. Lustful bitch Allison Moore flashes her tits outdoors and poses on a cam showing her body Met An Old Chick On the Internet Hot steamy sex with horny lesbos Lesbians teens oral sex and strap on fucking Angel experiences hardcore anal fucking exercise Ariella got her big booty pounded hard Lustful stud inserts erect pecker into wet vagina tube100.me Lucky chubby guy fucking his redhead GF Hot darlings are getting their dirty cleft drilled Asami Yoshikawa Pretty Japanese model rides a huge cock Young brunette fucked hard in all hole xxx Horny couples prepare for swinger sex action in big mansion. For Bell, this is enough to prove Ukhov is guilty. But there's one problem; Ukhov is about to leave the country for three days.
Sherlock insists that Ukhov won't use it as an opportunity to flee and that by the time he returns they'll have enough information to arrest him. Bell is less convinced, but Sherlock asks him to trust him. Bell says he does.
And maybe he really does, but he doesn't prove it here. The next scene shows Bell waiting outside Ukhov's house in the dark. As Ukhov leaves his home, Bell prepares to exit his car. But before he can do anything, a figure runs out of the dark, knocks Ukhov to the ground, and steals his sports car. A moment later, Bell gets a call from Sherlock, asking him to meet at the brownstone.
It was Sherlock that attacked Ukhov. Not out of any sort of vengeance, but to stop Bell from going too far or ruining his career. Sherlock's attack looks like a carjacking, leaving both of them in the clear.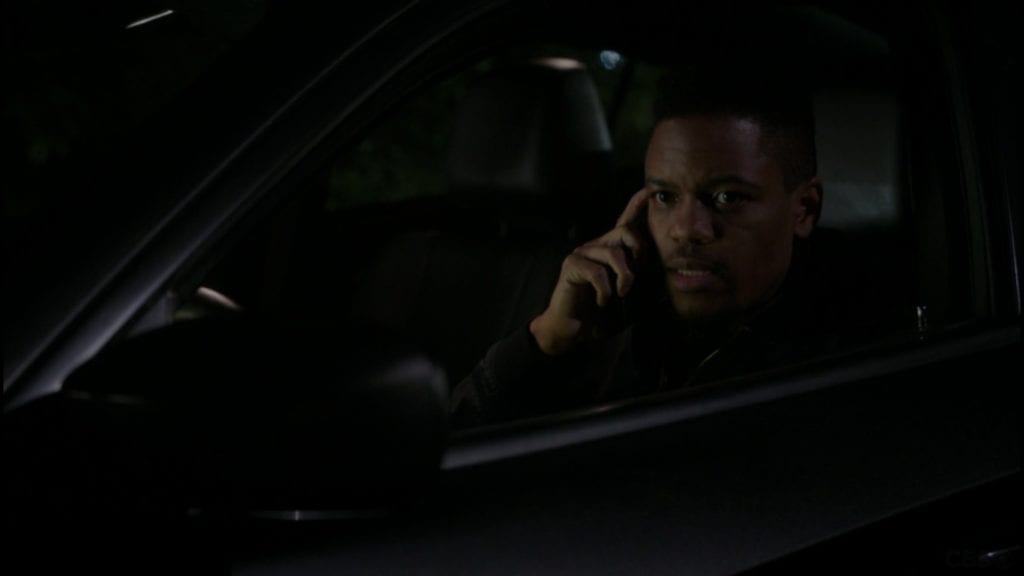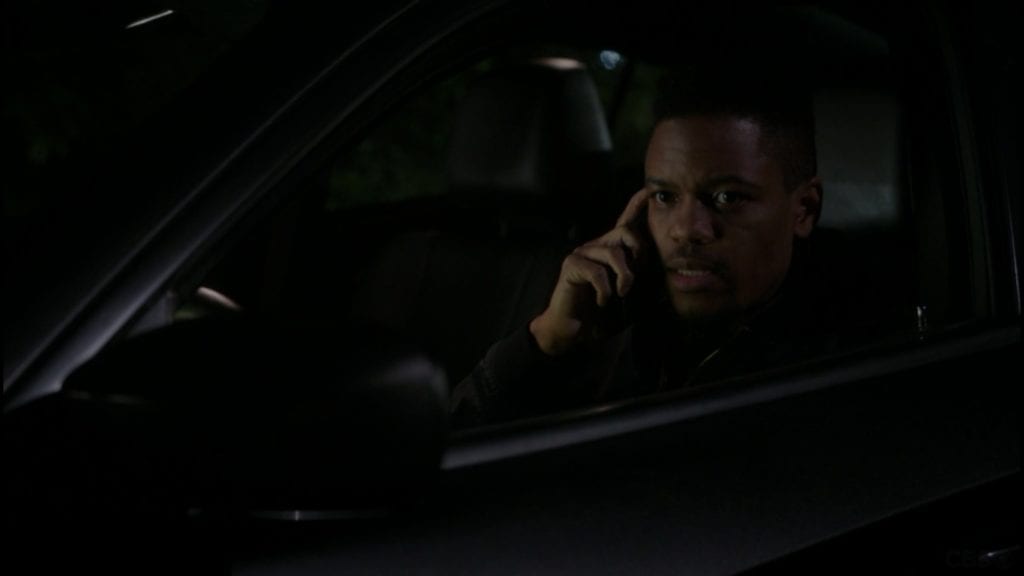 Sherlock brings up Bell's earlier story of his mother's accident and hospital visit. Except Sherlock does not believe that it was really the result of a car accident, but actually domestic abuse, which he had long suspected. He brought Bell along with him to investigate because he had feared that Bell seeking some form of vengeance was inevitable.
The assault of Ukhov did have another positive outcome, in that it prevents him from leaving the country. Sherlock decides to investigate without Bell from here on out as the case becomes more complex.
The next day, Joan and Sherlock meet up with Ukhov's private investigator. He denies any knowledge that Ukhov attacked Chantal or Booker. In fact, he says that he only gave Ukhov information quite recently…after Chantal and Booker's respective attacks. Ukhov didn't even know either of their identities until after Booker's death. He couldn't have attacked either of them.
With that lead busted, Joan and Sherlock turn back to other clients that Booker worked with. They examine Booker's travel records for work and find two interesting locations. He visited a Chinese herbalist shop and a bank in which he doesn't have an account, but did, as it turns out, have a safe deposit box.
At the Chinese herbalist they discover he bought items for a cleanse. The safe depist box is even more surprising. It contains thousands of dollars in bills and a list of four names; the names belong to the husbands of clients of the divorce firm. Somehow, these two things connect in Sherlock's mind, leading him to believe he knows the murderer's identity.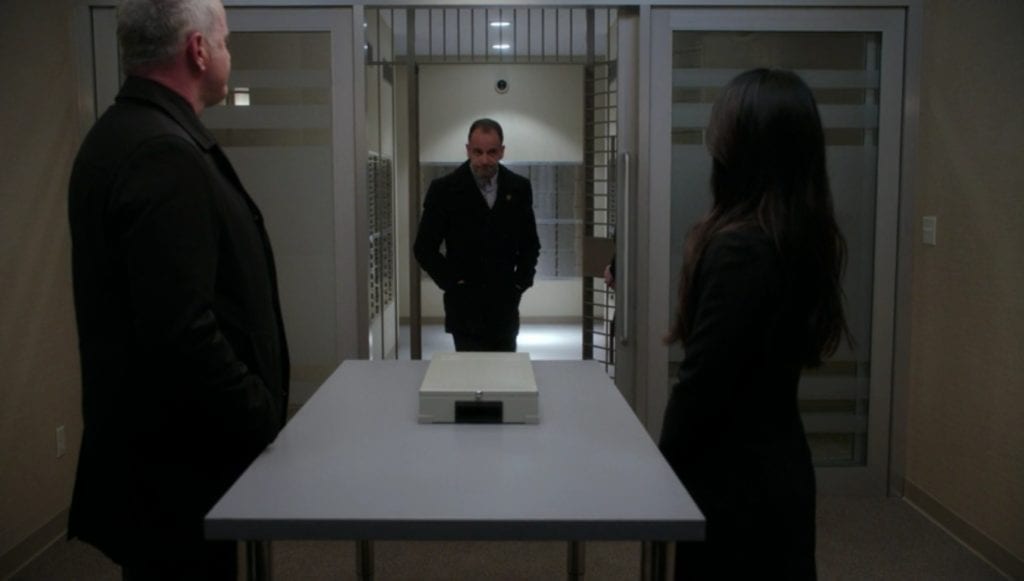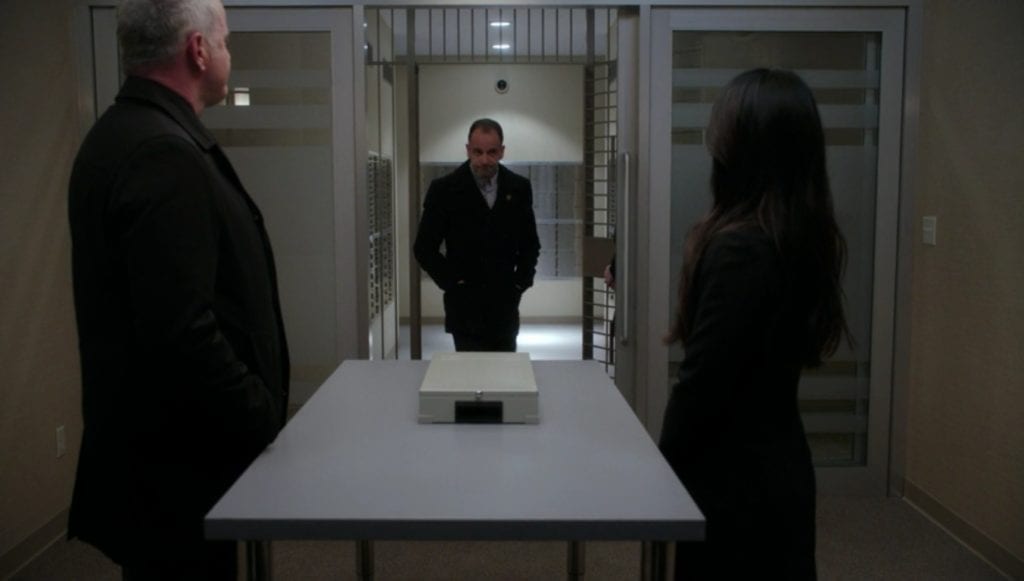 As always, I will refrain from spoiling whodunit for those who still want to watch the episode.
After the big reveal, there's a final, sweet scene in which Sherlock and Bell discuss the case. Chantal's condition has improved, and although she still has a long recovery in front of her, her doctors think she will be okay. Sherlock tells Bell that he not only prevented him from attacking Ukhov in order to save his career, but also his sense of self. Sherlock refers to the damage that an abusive parent can do to an individual's self identity, but says that Bell still managed to become an extraordinary individual. He didn't want Bell to throw that away.
I think it's often tempting to write adult survivors of trauma as irrevocably damaged and affected. This is understandable, both for the sense of drama and for the fact that such trauma is naturally going to affect a person. But I appreciate that Bell is permitted to be a healthy and kind adult survivor of abuse. In an episode rife with examples of domestic abuse, I think it was wise and sensitive to show that abuse, yes, causes serious scars both physical and emotional, but that it doesn't have to ruin a person's life. Lara Ukhov escapes her abusive husband, Chantal quite literally survives, Sherlock helps Bell preserve his career and identity, and Bell proves himself to be a strong, brave, and remarkable adult despite his father. Elementary is always sensitive to stories of abuse; it's one of the things I love most about the show, and they proved it here again.
The one criticism I would have of this episode, however, relates more to the overall storyline of this season. As I wrote in my last review, we're getting pretty late into the season. The finale must be coming up. But this season has been so irregular and touched on so many topics that I find it hard to predict what that finale will be about. When the last episode ended with Chantal beaten, I was sure that the resulting storyline would bring us into the finale. But this episode wrapped it all up. Now I'm not sure where we're going.
I wonder if it was wise to introduce such a dramatic and emotionally heavy storyline so close to the finale. The finale of a show should generally be the most dramatic, emotional, and climactic part of a season. It also usually wraps up all the plots that have been established over the course of a season. But this season has had multiple short plots that are quickly wrapped up (Kitty, Chantal and Bell) and one longer but irregularly mentioned storyline (Shinwell and SBK), and it's hard to imagine anything topping those or bringing it all together.
Where do we go from here, Elementary?
---
Images Courtesy of CBS