I am sitting in my home playing games with my friends from all across the world all while a global pandemic is going on. While the pandemic is awful, unprecedented, and truly terrifying I am doing my best to distract myself with both work and a ton of games. I wanted to make sure I didn't turn into an antisocial hermit. These apps are single-handedly the reason I am maintaining healthy friendships and doing well during these trying times. I hope some of these apps can let you take a break and connect with a few friends.  This is going to be a three-part article because if I put all of my apps into one, it would end up being a small novella.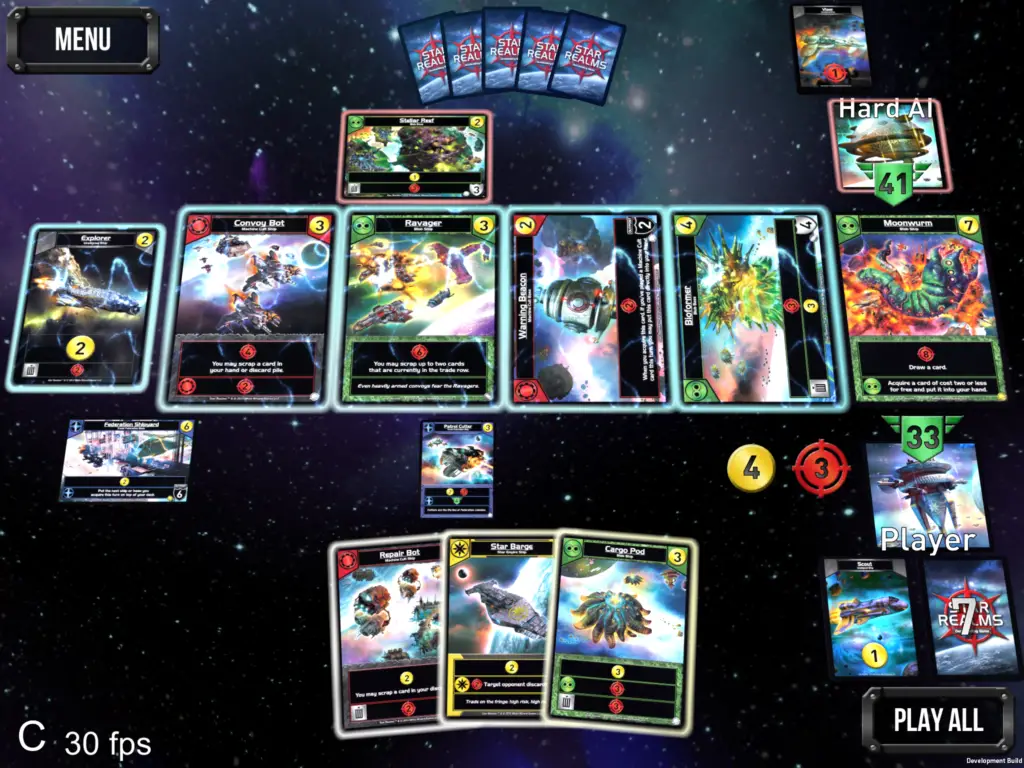 (Full disclosure, I am an employee at White Wizard Games, the publisher of Star Realms)
Star Realms is a head to head competitive deck-building game where you build your star fleet from a trade deck. Both players start out at fifty health and then build a deck to battle it out over who can claim the star space. This is a great game because it lets you have some friendly competition with a new partner or close friends on the app! The app is free to download and play against the AI. For just $4.99, you can play online with your friends. Star Realms has a huge fan base and I never wait for more than a minute or two in the queue to play an online game. Weekly arenas game me on my toes as well because it lets you try different events or twists to the regular game. The first game is free to join and then after that it costs credits if you break your win streak. If you have younger kids, The app has a "Pass and Play" feature so you can help the kiddos out! If you want to challenge me, my username is Evenstar.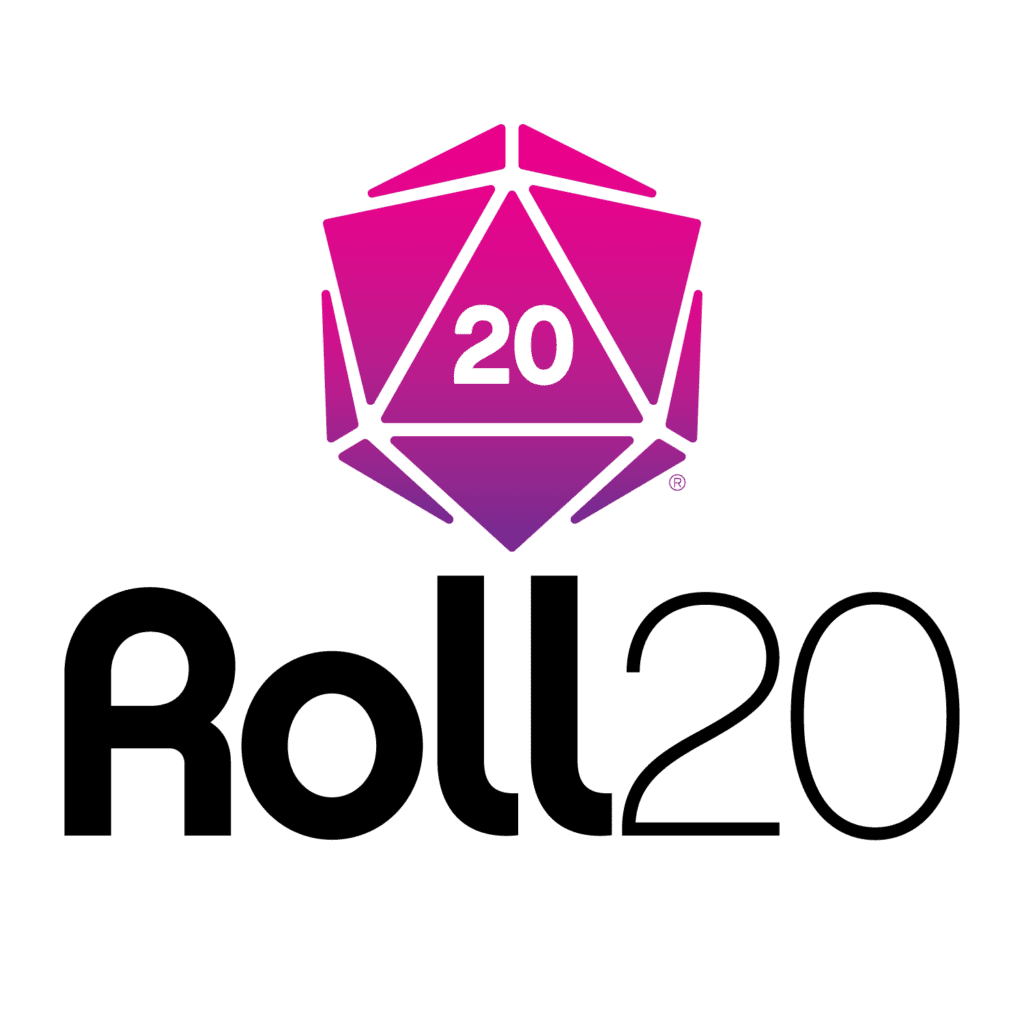 Currently most of us are stuck inside, That means our DnD nights or RPG gathering are definitely put on hold for the foreseeable future. While that is horribly sad, Roll20 has solved this for us! Roll20 is an innovative medium that allows you to run or play a large number of RPGs. You can create a profile for free, or try plus/ pro. I am really excited to gather a group so I can play Dungeons & Dragons Fifth Edition  and Tails of Equestria. I have a free account, for now, but GM's might want to look at the  Pro and Plus seem to benefit the GM the most because it allows you to store characters and use dynamic lightning which is a feature that puts a Line of site map up and move pieces across it. It is very cool and I am excited to get to try it out myself.  
One of my favorite digital board games, Potion Explosion, has a lot of physical moving marbles that make it both wonderful to play and easier to see. "Explode ingredients, trigger chain reactions and gather it all in your caldron to craft powerful mixtures with wacky effects! May the best wizard win!" Is the brief description on Steam. I only play it on my iPad at this point. The bright vibrant colors and easy actions would make this perfect for you to play with a partner or kids in the pass and play mode. This app was one of my staples while I was on an 18-hour plane ride. The tutorial is comprehensive and paced well. I would recommend picking this up from the app store. It is currently 3.99 on most of the app Platforms.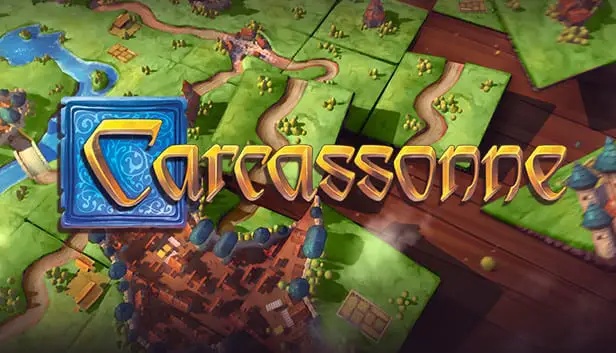 I have pulled this summary of the game off of the Z-Man website because I feel it is best to explain the gameplay:  "Inspired by the medieval fortress in southern France of the same name, Carcassonne is a tile-laying game in which players fill in the countryside around the fortified city. Players choose from tiles that depict cities, roads, monasteries, and fields; each new tile placed creates an ever-expanding board on which players can then add their followers. Players score points by having followers on features as they're completed. The player who makes the most strategic placements of tiles and followers will score the most points and win the game." Now that the play has been lightly covered, I can talk about how the app is beautifully done. Visually, it's easy to see on my iPad and rotating the piece on the app makes it very easy to make play choices. You don't need to be on Wi-Fi to play this game and that is always a plus. It is currently $4.99 across all platforms (Steam, Google Play, App Store, and Nintendo Switch).
Be sure to tune in for the next part of my series! In the mean time, you can check out my previous article on digital gaming, where I cover some of my favorite digital board game adaptations.
Images via their respective owners