It's that time of year again where we all lurch from a day of food (and sometimes frustrating family, though y'all, social distance this year, yah?) to a weekend of consumer hedonism as we ready ourselves for the holiday. We'll have another article this week on websites to hit up for steeply discounted fragrances if you're trying to shop for other people. However, what's a Black Friday/Cyber Monday free-for-all where you don't treat yourself just a little bit? In fact, some of the houses we're listing even have special deals going on this weekend!
We like to talk about thoughtful consumption on the Fandomentals, but we also realize that many of you save up to do shopping this time of year precisely because there are deals to be had. And that's being thoughtful! Sometimes it also means you save up to buy yourself a little something too, and after the year we've been put through, that is totally valid. Treat yourself for surviving 2020. But when you are treating yourself, here are five fragrance houses that John and Kori have personally tried and recommend, with some fantastic "bang per buck" scents.
Âge de Querelle Perfumes
Regular readers won't be shocked to find this name on our list. Kori has interviewed the owner/nose, Chad Bylsma, on our Sartorial Splendor podcast, and has also reviewed one of his creations for the site. We've even hosted an explorer kit giveaway! Since then, Kori has added two new fragrances from AdQ's Blacklisted line to her collection as well in Blacklisted No. 1 and Blacklisted No. 3. We talked to Chad and there are going to be some seriously fantastic BFCM discounts running on Âge de Querelle's website this weekend, so make sure you check it out. Bonus: The first 10 customers who purchase from his online store will get a FREE sample of AdQ's upcoming Séverine parfum!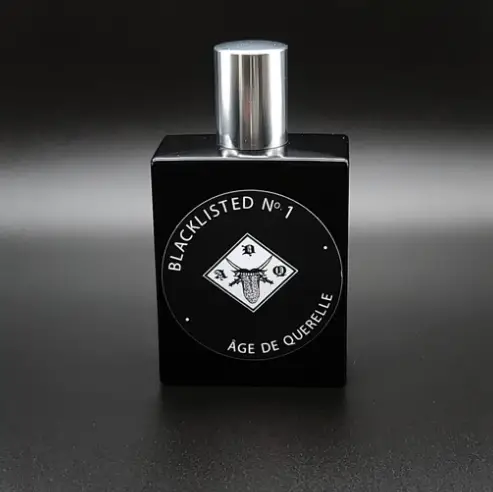 Chatillon Lux
Shawn Maher drew inspiration from renowned pioneer guide Henry Chatillon, to launch his house Chatillon Lux. The fragrances from this house (also check out Maher's other venture, Maher Olfactive!) are reminiscent of the wild, ever-changing times of 19th and early 20th century US with scents such as Admiral EDT (named after the famed St. Louis riverboat) and Lamplight Penance (available exclusively on American Perfumer) of which John has written a review of. The online store will be having a BFCM special, offering 10% off of any order over $60. Bonus: Chatillon Lux will be launching its latest fragrance this weekend as well, "an incense and coniferous/juniper tree scent" called Confluence, so be sure to check it out!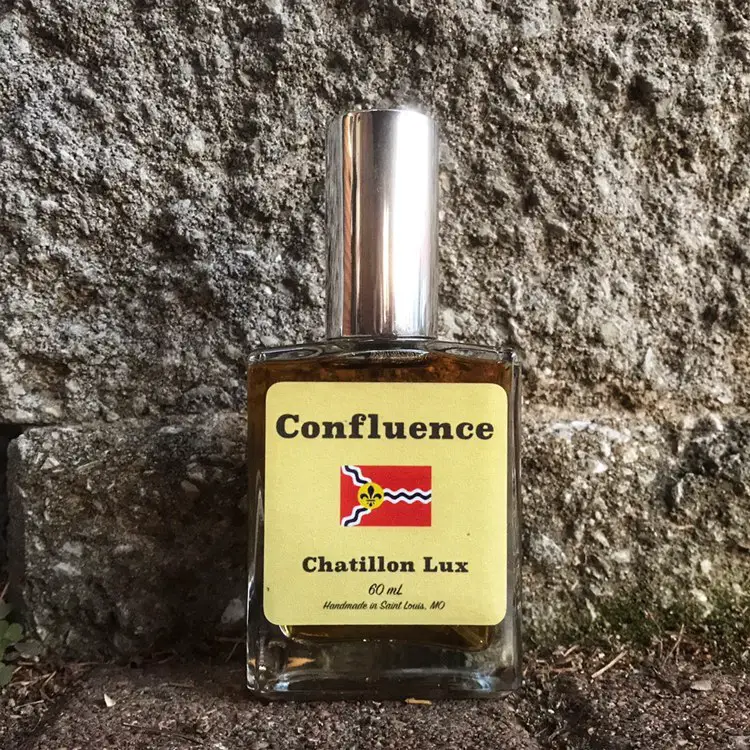 Folie À Plusieurs
Anyone who follows us on our Instagram will know that Folie has pretty much knocked Kori's socks off this year and rapidly climbed the ranks to claim a top spot among her favorite fragrance houses. You can read her review 5-star review of Kafka on the Shore here. What Kori loves about Folie is Kaya Sorhaindo's complete and total drive to elevate olfactory art beyond mere hype, unleashing some of the industry's most talented noses to turn fragrance into a transcendent experience. Sure, she might have a different fragrance association than what the artists intended, but she's never walked away from smelling a Folie scent without having a deeply evocative encounter that lit up every dopamine receptor in her brain. You can check out their current offerings here. Bonus: Because Folie so frequently pairs olfactive art with other artists' creations, they are regularly coming out with new fragrances!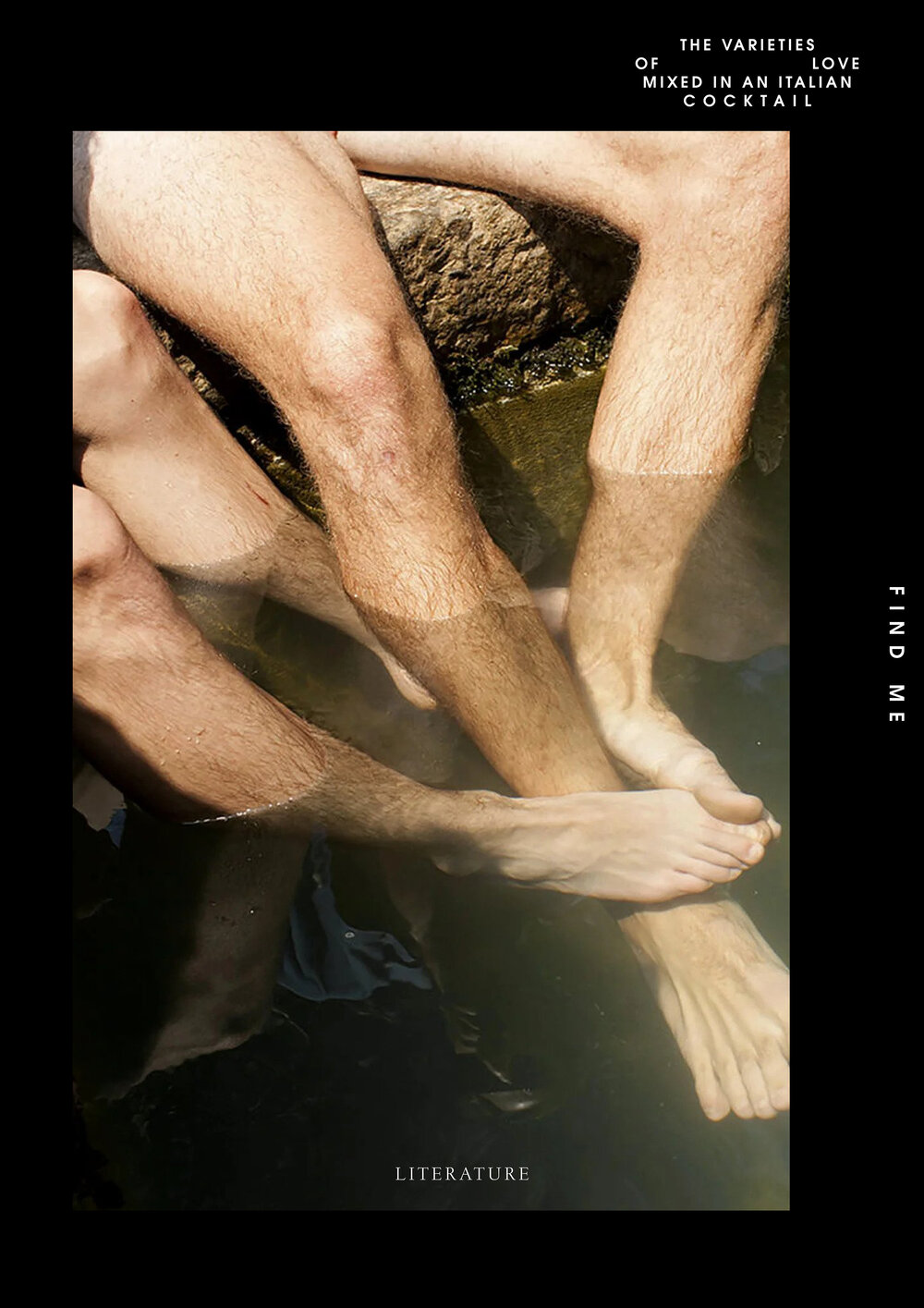 Olympic Orchids
Olympic Orchids is founded on the undeniable talent of perfumer Ellen Covey. Her series of Devil scents are astounding in their comparability to animalic and resinous fragrances from Amouage and Zoologist (for whom Covey designed the original Bat, now available through Olympic Orchids under the name Night Flyer). Her scents of place deliver impressively upon their namesakes, whether it's the herbal dry forest of Tucson or the clay-and-leather landscape of Salamanca. Those who dive into Olympic Orchids should be aware that these are not fragrances that pretty-up their inspirations. They are convincing, artistic impressions for those who are in search of an experience. Keep an eye out for John's upcoming Olympic Orchids' reviews for in-depth analysis of these stunning fragrances. Bonus: Olympic Orchids' sample sets provide the best value in the game, with ten 1mL sample vials or six 3mL sample sprays priced below $30. Thrill-seeking noses can't afford to miss this house!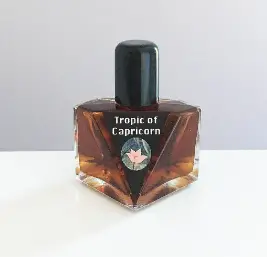 Tauer
Andy Tauer might as well be the beloved grandpa of indie perfume. He's often photographed with a goofy smile on his face as he cranks through perfume orders by hand. He's become a legend of craft, whose spicy-amber 'Tauerade' DNA sits at the core of renowned perfumes like L'Air du Desert Marocain and Lonestar Memories (you can read John's review here). Tauer's a rarity in that his perfumes have a vision that is both singular and welcoming; he crafts rich concoctions that will satisfy daring and comfort-seeking noses alike. Be sure to check out the loveable personalities of L'Air du Desert Marocain and PHI: Une Rose Kandahar. Bonus: Tauer's blog is a treasure trove of readable yet in-depth indie-perfume info! It's a must-read for any perfume nerd.
Have strong thoughts about this piece you need to share? Or maybe there's something else on your mind you're wanting to talk about with fellow Fandomentals? Head on over to our Community server to join in the conversation!
The Fandomentals "Fragdomentals" team base our reviews on fragrances that we have personally, independently sourced. Any reviews based off of house-provided materials will be explicitly stated. In this article, for transparency's sake, we want to clarify that Age de Querelle did provide Kori with a sample set of its Blacklisted line. However, she purchased Blacklisted No. 1 and Blacklisted No. 3 with her own funds.