It's upfronts season! The time that television networks unveil new shows and schedules. Last year, 29 out of 45 (64%) new shows had a diverse cast make-up as compared to 2014 at 31%. This article previews the shows with diverse casts by gender or ethnic makeup, ability and body diversity as well.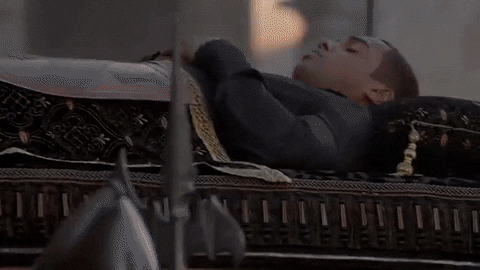 ABC
Ordered 5 dramas, 4 comedies (7/9 diverse cast)
Still-Star Crossed, depicting the aftermath of Romeo and Juliet's deaths was picked up. The cast is widely varied with five listed characters of color, and Romeo is black!
Hayley Atwell's new show Conviction follows her character's new job that turns over wrongful convictions. It also stars Manny Montana and Merrin Dungey. Designated Survivor stars Kiefer Sutherland as the newest President after a devastating attack at the State of the Union. The cast includes Maggie Q, Kal Penn, Adan Canto, and LaMonica Garrett.
Notorious based on true-life stories of criminal defense attorney Mark Geragos and cable news producer Wendy Walker stars Daniel Sunjata, Sepideh Moafi, J. August Richards, and Dilshad Vilsharia.
Finally, Time After Time delivers a cat and mouse adventure where H.G wells is transported to modern day Manhattan in pursuit of Jack the Ripper, stars Genesis Rodriguez and Regina Taylor.
Among the comedies, Speechless which centers on a white family and their special needs son has Cedric Yarbrough. Micah Fowler plays JJ and has cerebral palsy which we generally don't see on TV. Another comedy American Housewife centering on Katy Dixon raising her flawed family in a perfect neighborhood. Two other housewives are Ali Wong and Carly Hughes.
CBS
Ordered 5 dramas, 3 comedies (6/8 diverse cast)
Of the dramas that were ordered, Pure Genius, following a young tech titan and a veteran surgeon who start a hospital with a new school approach sees the return of Brenda Song and Reshma Shetty. Training Day, set 15 years after the feature film with Katrina Law, Marianne Jean-Baptiste, and Lex Scott Davis alongside Justin Cornwall as the idealistic young police officer.
Bull inspired by the early career of Dr. Phil includes Freddy Rodriquez, Chris Jacson, and Jamie Lee Kirchner. Finally, Doubt which was retooled from last year's pilot season is the first broadcast show to have a transgender character played by a transgender actor (Laverne Cox). The cast includes Dule Hill, and Kobi Libii.
The fifth drama, a MacGyver reboot is going through recasting and currently only includes Lucas Till as MacGyver and George Eads as his late father's best friend. The trailer had a handful of characters who were prominent and not white so I assume the show will be similar.
Among the three comedies, only one has any cast of color. The Great Indoors follows Joel McHale as a renowned adventure reporter with a new desk job in the digital department of his magazine. The show also stars Shaun Brown, Christine Ko, and Chris Williams.
CW
Ordered 3 dramas, 0 comedies (3/3)
This network renewed pretty much everything on its schedule and only ordered three dramas along with Supergirl S2. Two have diverse casts. Riverdale based on the famous Archie Comics cast Veronica (Camila Mendes) and her mother (Marisol Nichols) as Latina and Josie is portrayed by Ashleigh Murray. Additionally, Jughead in the show is hard of hearing (Cole Sprouse).
Frequency (based on the film) which is the network's first primarily procedural drama starring Peyton List, whose character speaks via ham radio with her dead detective father. The cast includes Mekhi Phifer and Anthony Ruvivar. No Tomorrow follows a risk-averse procurement manager who falls in love with a man who believes the apocalypse is imminent. The cast includes Sarayu Blue and Jesse Rath.
FOX
Ordered 8 dramas, 3 comedies (9/11 diverse cast)
Pitch about the first woman (Kylie Bunbury) to play major league baseball looked awesome. The network also ordered 24: Legacy which stars Corey Hawkins as the lead, Jimmy Smits, and Anna Diop.
Star by Empire co-creator Lee Daniels focuses on three young singers, two of whom are of color (Brittany O'Grady and Ryan Destiny), and is led by Queen Latifah and Benjamin Bratt. The latter is of indigenous ancestry, though it is not clear how his race will be played in the show. Shots Fired, a limited series focusing on a racially charged shooting includes a very diverse cast and stars Sanaa Lathan and Stephen James as the major leads.
Lethal Weapon based on the film stars Damon Wayans as LAPD detective as Roger Murtaugh who has suffered a minor heart attack meant to avoid stress in life, partnered with a former Navy SEAL who has lost his family. The cast includes Johnathan Fernandez, Keesha Sharp, Chandler Kinney and Dante Brown. The latter three round out the Murtaugh family.
Another procedural is APB where a tech billionaire purchases a troubled police precinct after his best friend is shot dead in an attempt to make the PD better and stars Natalie Martinez and Ernie Hudson. Finally, the follow up to Prison Break includes Wentworth Miller, Amin El Gamal, Kunal Sharma, Inbar Lavi, and Amaury Nolasco. The Exorcist stars Alfonso Herrerra and Kurt Egyiawan as leads.
Among the comedies only one has a slightly diverse cast and one show is going through recasting entirely. Making History follows three friends time traveling for truth, justice, and riches. Of the three leads, Yassir Lester is the only actor of color.
NBC
Ordered 7 dramas, 5 comedies (9/12 diverse cast)
Timeless following a soldier, historian, and scientist going after a criminal through time had one of the better trailers I've seen with the line "I am black, there is literally no place in American history that'll be great for me." The cast stars Malcolm Barrett and includes Paterson Joseph, Sakina Jaffrey, and Claudia Doumit.
This Is Us follows a set of characters who are unrelated except for sharing the same birthday. The second set of characters are Black.
Emerald City stars Adria Arjona as Dorothy Gale, as well as Florence Kasumba and Mido Hamada. Chicago Justice, the newest in what will probably become a larger than life universe stars Nazneen Contractor, Lorraine Toussaint, Ryan-James Hatanaka, and Carl Weathers.
The Blacklist: Redemption, which has been kept tightly under wraps stars Tawny Cypress and Edi Gathegi. Finally, Taken, a prequel to the film series has a host of actors of color.
Among the comedies, Marlon starring Marlon Wayan centers on an inappropriate but loving father (Wayans) committed to successfully co-parenting with his polar opposite ex-wife.
Powerless with leads Vanessa Hugdgens and Danny Pudi follows insurance adjusters dealing with claims of regular people impacted by the property damage caused by DC superheroes.
The Good Place centers on a Kristen Bell wrestling with what it means to be good after ending up in the good place (heaven) with William Jackson Harper as her soulmate, as well as Jameela Jamil and Manny Jacinto starring.
Overall Verdict:
This year's pick-ups revolved around one major description. Many of the shows have "based on" in the log lines as shows were formatted around already existing shows or movies, reboots, and sequels. Time travel was another surprisingly common theme across the new pickups. Timeless (NBC), Time After Time (ABC), Making History (FOX), join the CW's Legends of Tomorrow, leaving only CBS without a time travel related show.
Maybe next year they'll create a lady time travel show? Fortunately, Timeless and Making History had lines in the trailers about the treatment of Black people in 2016 so if the shows stay self-aware, they could be very successful. Training Day also had a moment where the black cop (Justin Cornwall) tells his morally ambiguous boss that he's (Bill Paxton) the kind of cop, his future son will be warned about. Obviously show writers are more and more aware that creating procedural shows includes dealing with the subjects that play out in the news media every day.
ABC's dramas look promising as always, but I wonder how Designated Survivor will play the terrorism angle. It's difficult for me to be excited about 24: Legacy for the same reasons as it will no doubt follow in the islamophobic footsteps of the first 24. APB too looks great for the procedural genre, but a militarized PD isn't what I want to watch TV about.
Then CBS which was in the news for the comment that Drew skewed "too female" has all but one show (Doubt) led by men. Still, Pure Genius looks pretty promising as far as a new attempt at the medical genre, and MacGyver could be awesome if more cast members of color are included.
The CW burned a lot of its viewers with the treatment of women on a variety of shows and FOX had the same issue with Abbie Mills on Sleepy Hollow, so only time will tell whether their new shows are going to do better. Still if Jughead is HOH, that's pretty great because I can't remember the last time that the CW had characters with disabilities.
Conversely, Speechless focusing on a character with cerebral palsy is pretty awesome, and there are a handful of plus size women on TV this year.
As for sexuality, none of the show descriptions explicitly mentioned LGB identity as compared to last year. After this year's increase in the Bury Your Gays trope, I'm going to take that as a blessing and hope that when LGB characters do show up, they won't be used to further a straight character's arc, and will maybe even stay alive!
Still 34 of 46 new shows have diverse cast and at 73% that's a pretty substantial increase from last year. Hopefully the diverse shows succeed!
(Images courtesy of Fox, NBC, ABC, CBS, and the CW)