In 2014 I directed a music video for a musician friend, the storyline of which required a teenage girl to star. The role was simple, had no speaking lines, no character name, and allowed for about 3 minutes of screen time at most. It was the first project I advertised under my new production company name, and yet with barely a reputation to stand on my little ad, humbly titled "Actress Wanted for Music Video", received almost 50 applications within 48 hours. It spoke volumes about the enormous talent pool of actors and the comparatively small number of roles for teenage girls out there.
While the past few years have seen Hollywood blockbusters and Netflix television series celebrating teenage girls in refreshing, fun, moving and even well-rounded ways—Jean Grey of X-Men Apocalypse, Eleven of Stranger Things, Negasonic Teenage Warhead of Deadpool, and Elena Alvarez of One Day At A Time, to name a few—there's still much more to be done on providing ample and important roles for young women in the cinema. While some filmmakers might be ignoring this demographic, the ones who are going for it are coming up with some incredible stuff.
Here are four of the best performances from recent years that showcase the incredible talent teenage girls have to offer and their amazing characters who portray the complex wonders, horrors, and power of girlhood.
1. Garance Marillier as Justine in Raw (2016), directed by Julia Ducournau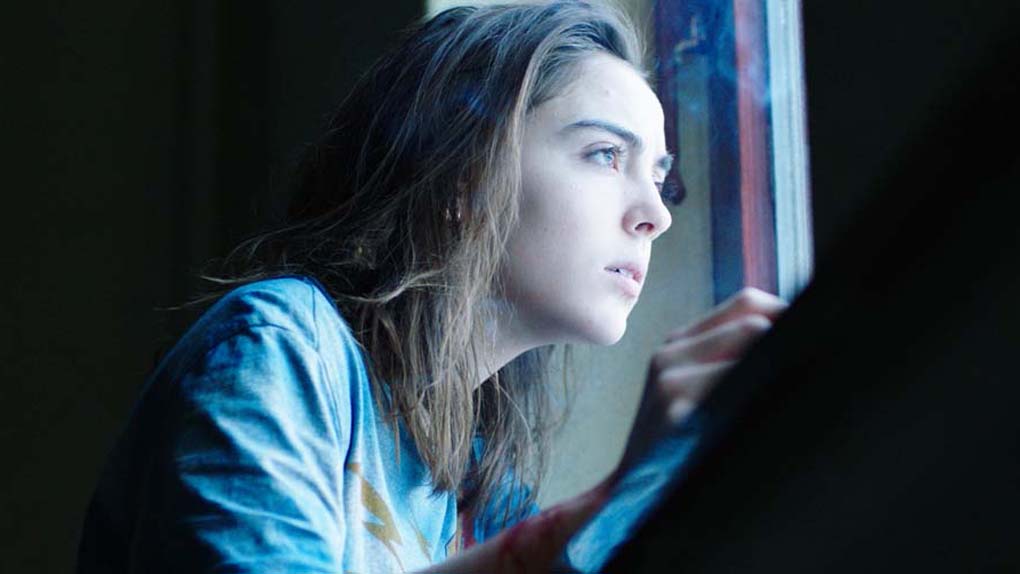 I was nervous about going to see Raw given the reviews claiming that people had walked out or fainted in the theatre, but Julia Ducournau's debut feature is so much more than a gory horror. At the heart of that is Garance Marillier's incredible performance as Justine, a teenage vegetarian who, after succumbing to a peer pressure dare incited by her veterinarian college classmates, begins to develop an insatiable taste for meat that pushes boundaries far beyond sanity.
Marillier carries the film with a kind of stripped back focus reminiscent of Jake Gyllenhaal in Nightcrawler, and yet with even more nuance and daring. It's clear that Ducournau and Marillier developed a very trusting relationship while working on the film, as Marillier gives her all to Justine's near-animalistic behaviours with no holds barred, presenting a—no other word for it—raw look inside the feverish mind of a girl discovering the dangerous minefield of sexuality and feminine social conformities.
2. Anya-Taylor Joy as Thomasin in The Witch (2015), directed by Robert Eggers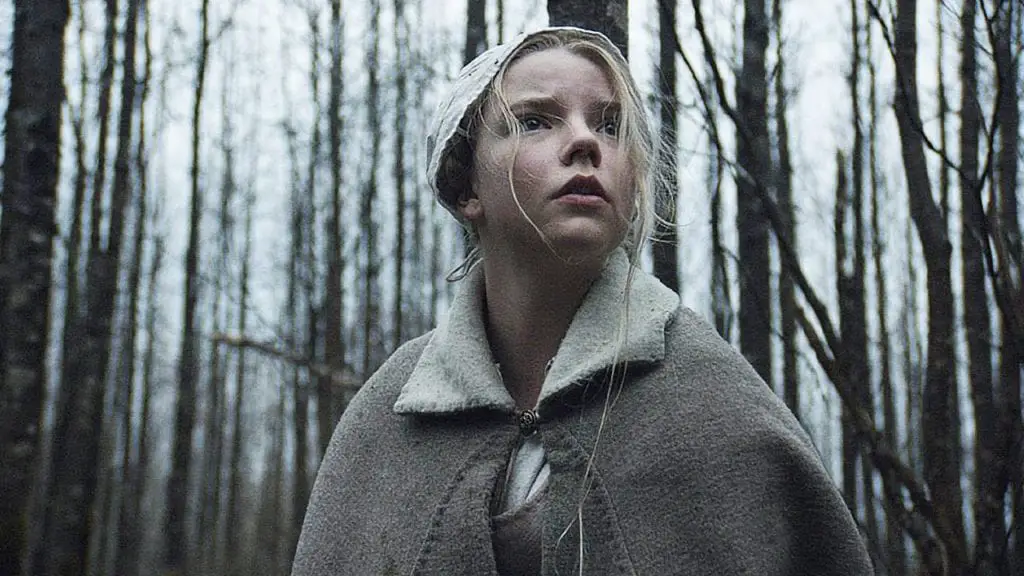 Never before have I sat in a movie theatre wishing that I was sitting before a stage theatre instead. The Witch contains performances so horrifyingly evocative one can feel the characters almost stepping out of the screen and into the real world. Anya-Taylor Joy is the clear star, providing a effortless realism inside a spookily calm delivery that leaves chills long after the credits have ended.
Without spoilers, the ending of the film and the fate of Joy's character is just as devastating as it is triumphantly terrifying. Throughout the film Joy's character Thomasin, eldest daughter of devout Christian farmers, toes the line between the delicious taste of darkness and clinging to the fierce bonds formed within family. A truly disturbing film with an unforgettable young female character.
3. Sophia Grace Gianna as Young Maura in Transparent Season 3 Episode 8 "If I Were a Bell" (2016), directed by Andrea Arnold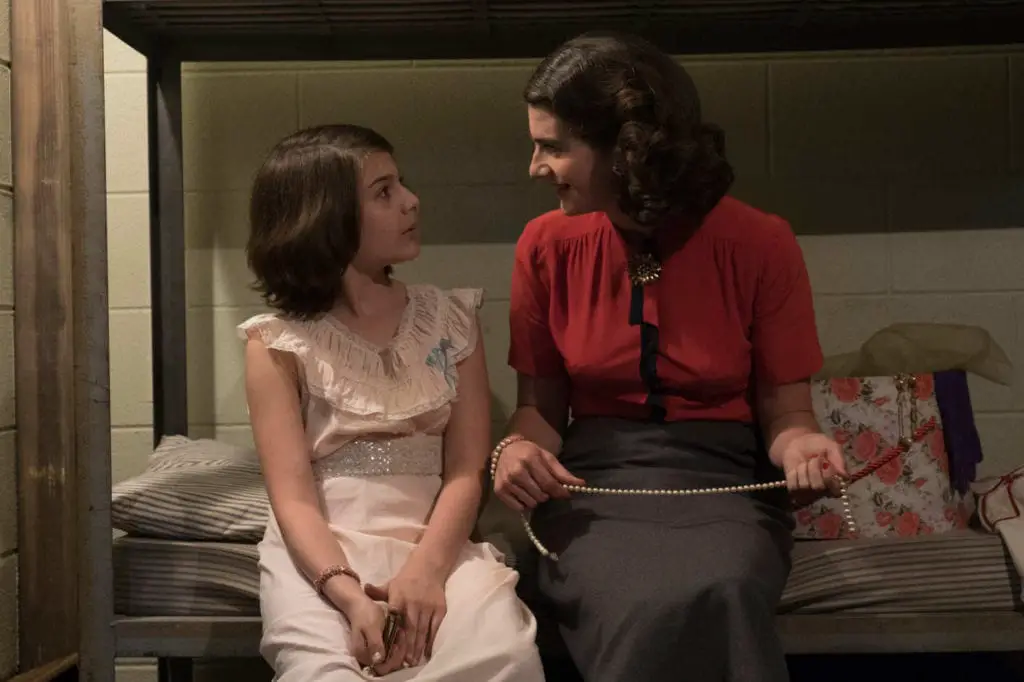 Transparent is full of wonderful performances and I could sing its praises all day, but none are so wonderful as the single-episode appearance of Sophia Grace Gianna, a transgender girl playing a transgender girl. Gianna portrays Transparent's leading character Maura in a flashback to age 12, and does so with stark fearlessness, intelligence and authenticity. Although a small part, Gianna's performances leaves a big impact as we get a look at the complexities and frustrations of gender and gender performance through the eyes of a kid who just wants to be a kid. I hope to see Gianna in a future season of Transparent, as it's clear from her moving performance in this episode that she has much more to give.
4. Günes Sensoy as Lale in Mustang (2015), directed by Deniz Gamze Ergüven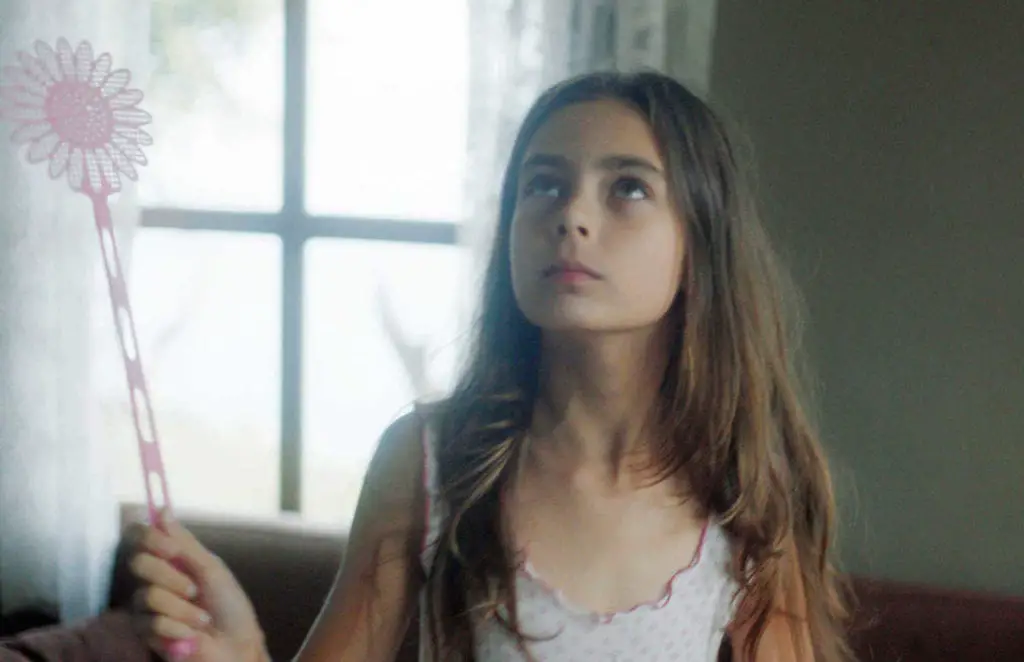 Mustang is gorgeous film that defiantly triumphs the theme of girlhood like no other I have seen. It's a Virgin–Suicides-vibes story of five sisters living in Turkey whose aunt and uncle are setting them all up for marriage, whether they like it or are ready for it or not. At the forefront of the film is the youngest sister Lale, who observes the experiences of her sisters with boys, boyfriends, sex and marriage knowing that it's all going to catch up to her soon—but she'll do all in her power to defy it.
Günes Sensoy is magnetic, and makes us painstakingly, beautifully aware of just how young she is. The highlights of the film are the rare moments in which all five sisters get to be together and be teenagers, free to laugh, learn and love each other. While Lale is very much a child she is wise beyond her years, and her ingenuity and candour is what makes her a memorable and celebratory character.
Teenage girls have much to contribute to the world of film, and I'm looking forward to seeing what upcoming performances 2017 and beyond have to offer. Share your favourite performances by teenage girls in the comments section below.
---
Images courtesy of Petit Film, RT Features, CG Cinema, and Amazon Studios.