Today, Pandasaurus Games (Brew, Dinosaur World) announced at Gen Con two new strategy games joining their lineup. The first, The Wolves, is a "pack-building" strategy game set to debut at Essen Spiele and hit shelves in October. The second, The Fox Experiment, is a roll-and-write co-designed with Wingspan designer Elizabeth Hargrave set to launch on Kickstarter this September.
The Lure Of The Pack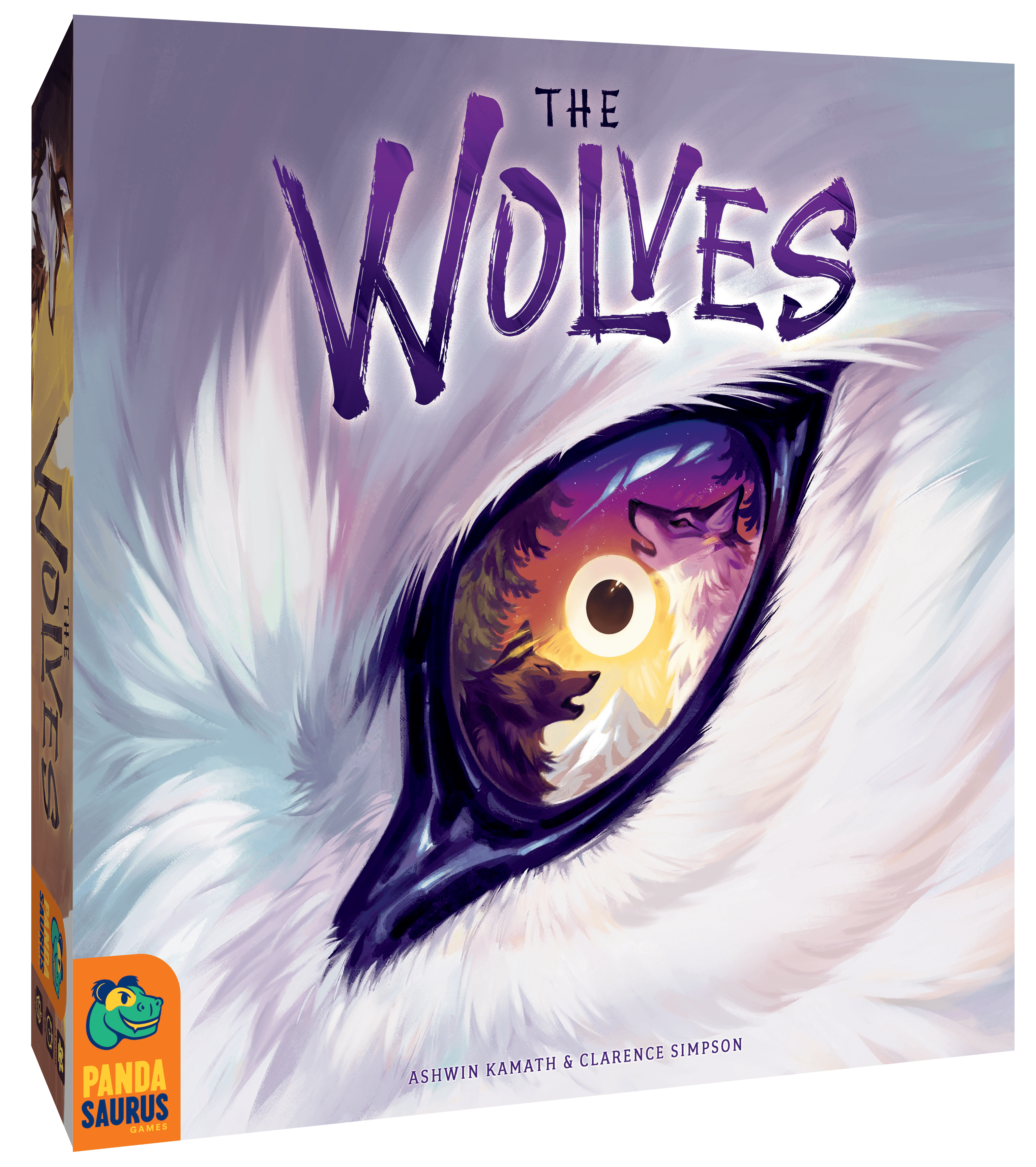 2-5 players
Ages 14+
75 min
MSRP $49.95 USD
Designers: Ashwin Kamath (Chicken Fried Dice) & Clarence Simpson (Dino Dinner Time)
Artist: Pauliina Linjama
Mechanics: Area control, unique action selection, modular board
The Wolves is a pack-building strategy game for 2-5 players. It's survival of the fittest as you compete to build the largest, most dominant pack by claiming territory, recruiting lone wolves, and hunting prey. But be careful not to expand too recklessly into terrain where your rivals thrive – they may lure members of your pack away!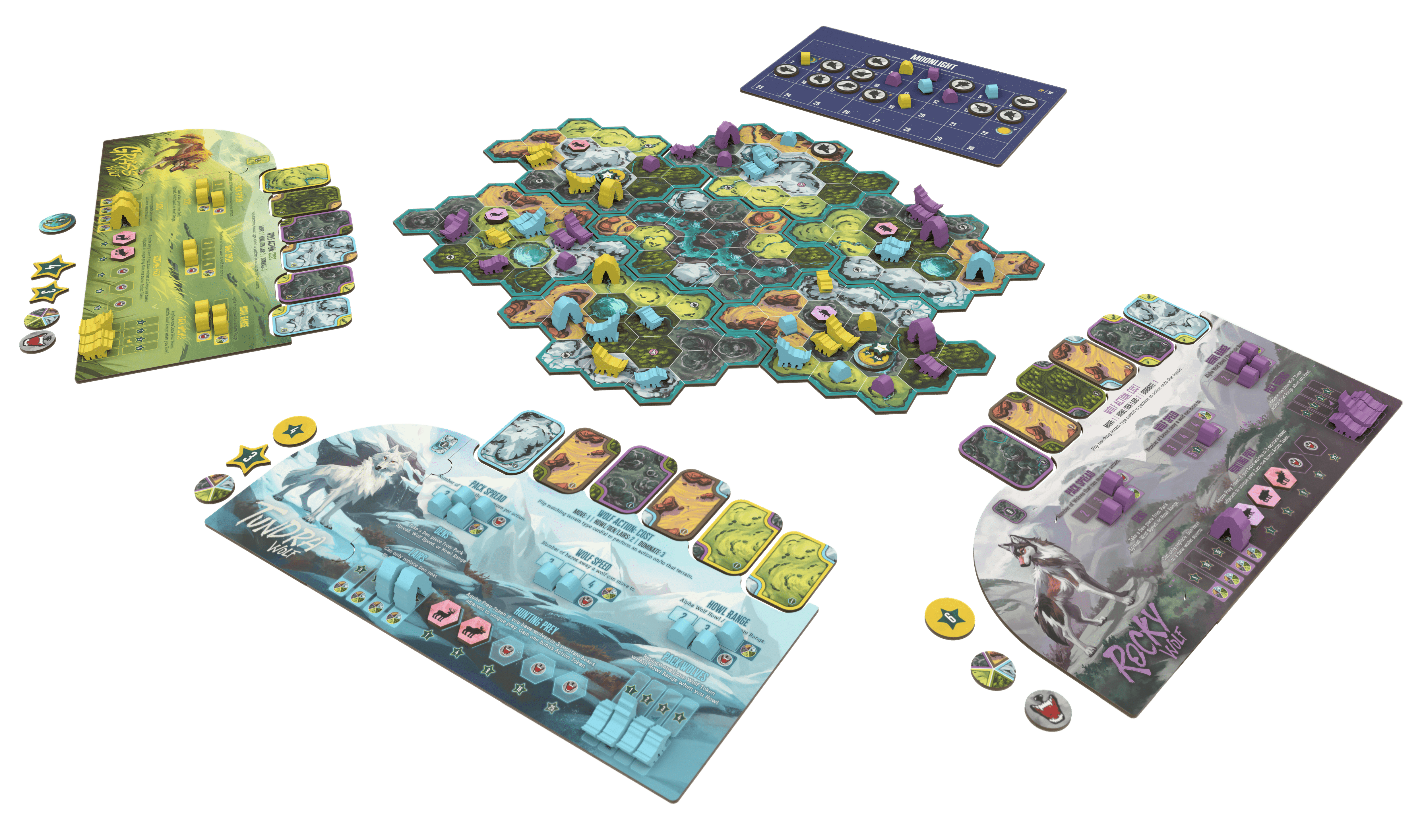 A clever action-selection mechanism drives your choices. Each action requires you to flip terrain tiles matching the terrain where you wish to take your action. These double-sided tiles mean the actions you take this round will set up which terrain types you can act on in the next round. As you take actions to expand your pack's control of each region, you will also upgrade your pack's attributes, allowing you to take more aggressive actions as the game goes on
Pre-orders open August 22d, with the full release set for October 26th.
Fox In Box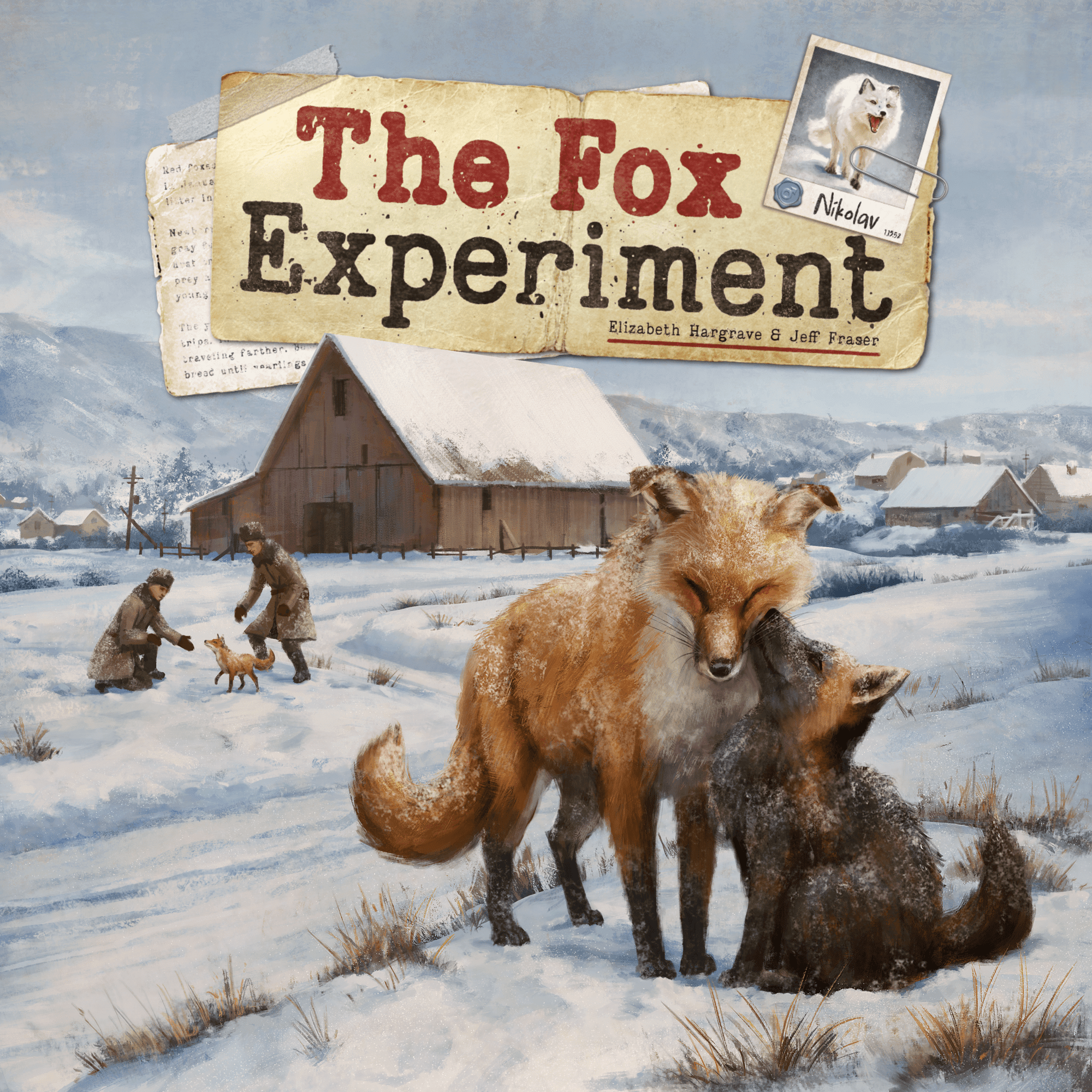 In The Fox Experiment, you'll breed your own domesticated foxes. In each round, you will select a pair of fox parents, and roll dice to make pups — who may become parents in the next round. The right foxes will help you finish studies and please your patrons, to score you the points to win the game.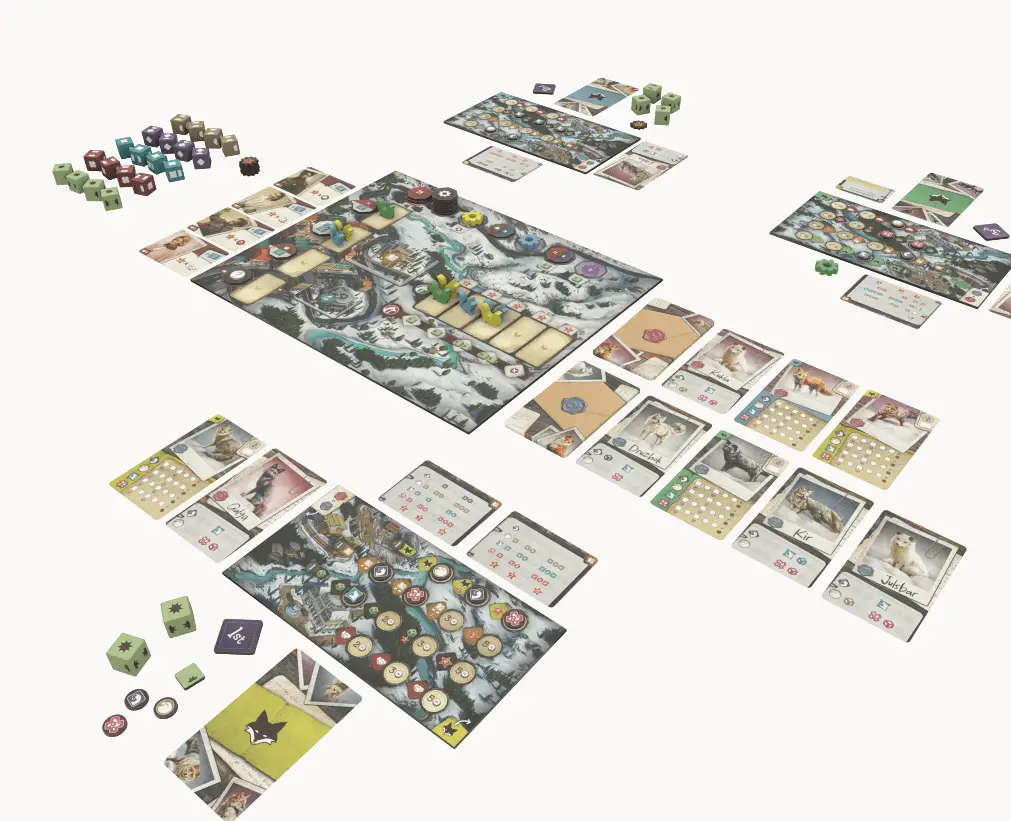 This game was inspired by the Belyaev-Trut experiment in Novosibirsk, Siberia where scientists started an experiment on domestication. From a large group of foxes, they selected the ones that reacted to humans with more curiosity and less aggression. In each generation, they selected only the friendliest pups to become parents – hoping to recreate the process that originally led to domestication thousands of years ago. Much of the research for the game came from How to Tame a Fox (and Build a Dog) by Lee Alan Dugatkin and Lyudmila Trut.
The Fox Experiment will hit Kickstarter on September 6th.
Images via Pandasaurus Games
Have strong thoughts about this piece you need to share? Or maybe there's something else on your mind you're wanting to talk about with fellow Fandomentals? Head on over to our Community server to join in the conversation!