There is not "quiet season" for games companies, and Pandasaurus Games (Dinosaur World, Brew) have proved that by revealing three new releases scheduled to hit store shelves in Q4 of 2022. The first is Orichalcum, a new localization of French game Orichalique focused on the Ancient Atlanteans. They've also announced new expansions to time-travel game The LOOP and Sobek: Two Players that add new components and mechanics to those games. Check out all the details below:
Orichalcum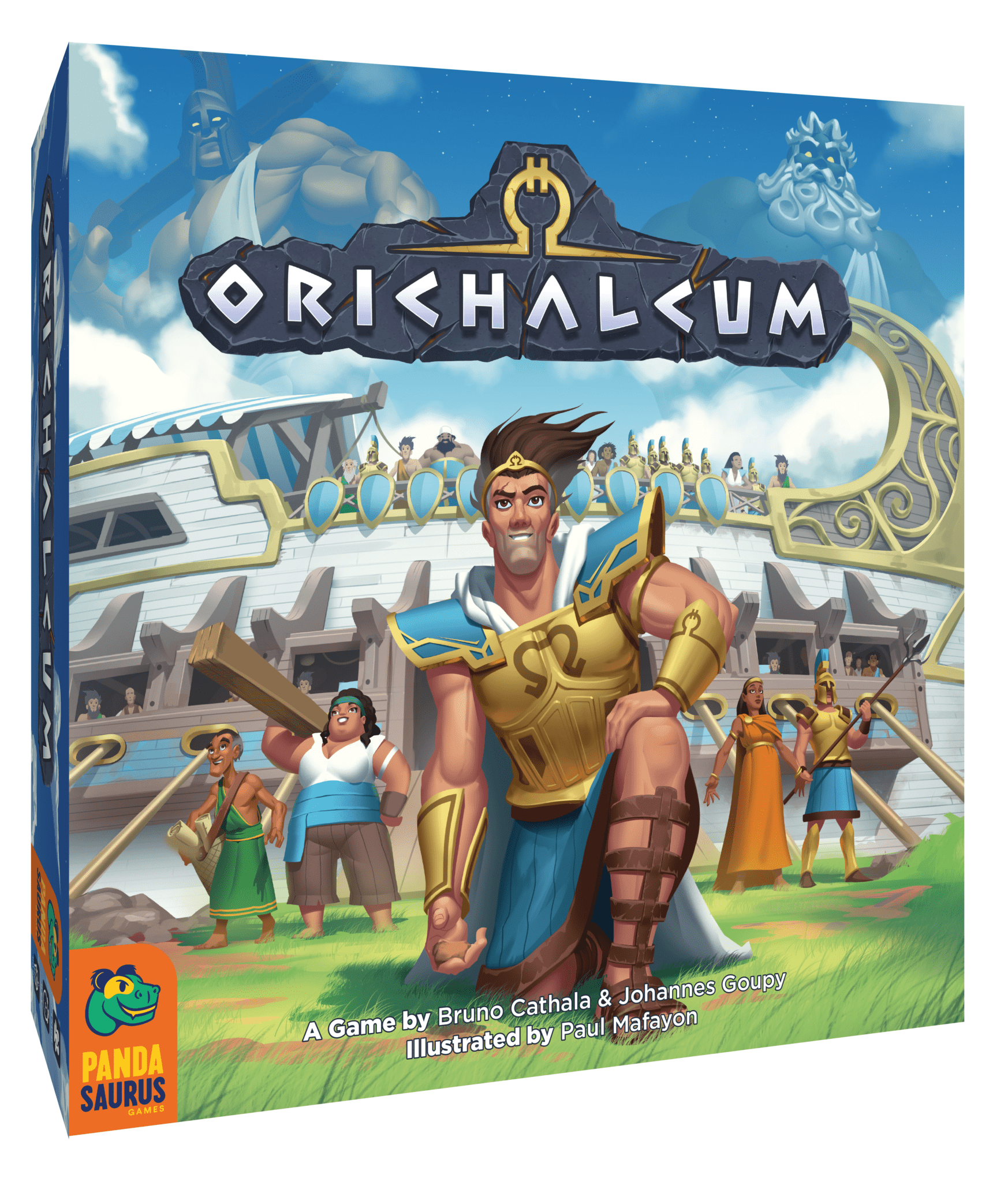 2-4 players
Ages 12+
45-60 min
MSRP $49.95
Designer: Bruno Cathala & Johannes Goupy
Artist: Paul Mafayon
Mechanics: Action drafting, race, tile placement, tug-of-war
Release date: Q4 2022
The prophecy of the Atlanteans is about to come true: the cataclysm is imminent! You have been sent by your people to search for a new welcoming land. As the head of the expedition, it is up to you to explore, exploit, and free the island from its monstrous creatures in preparation for the great exodus. You have to be the first to find a new land for your civilization!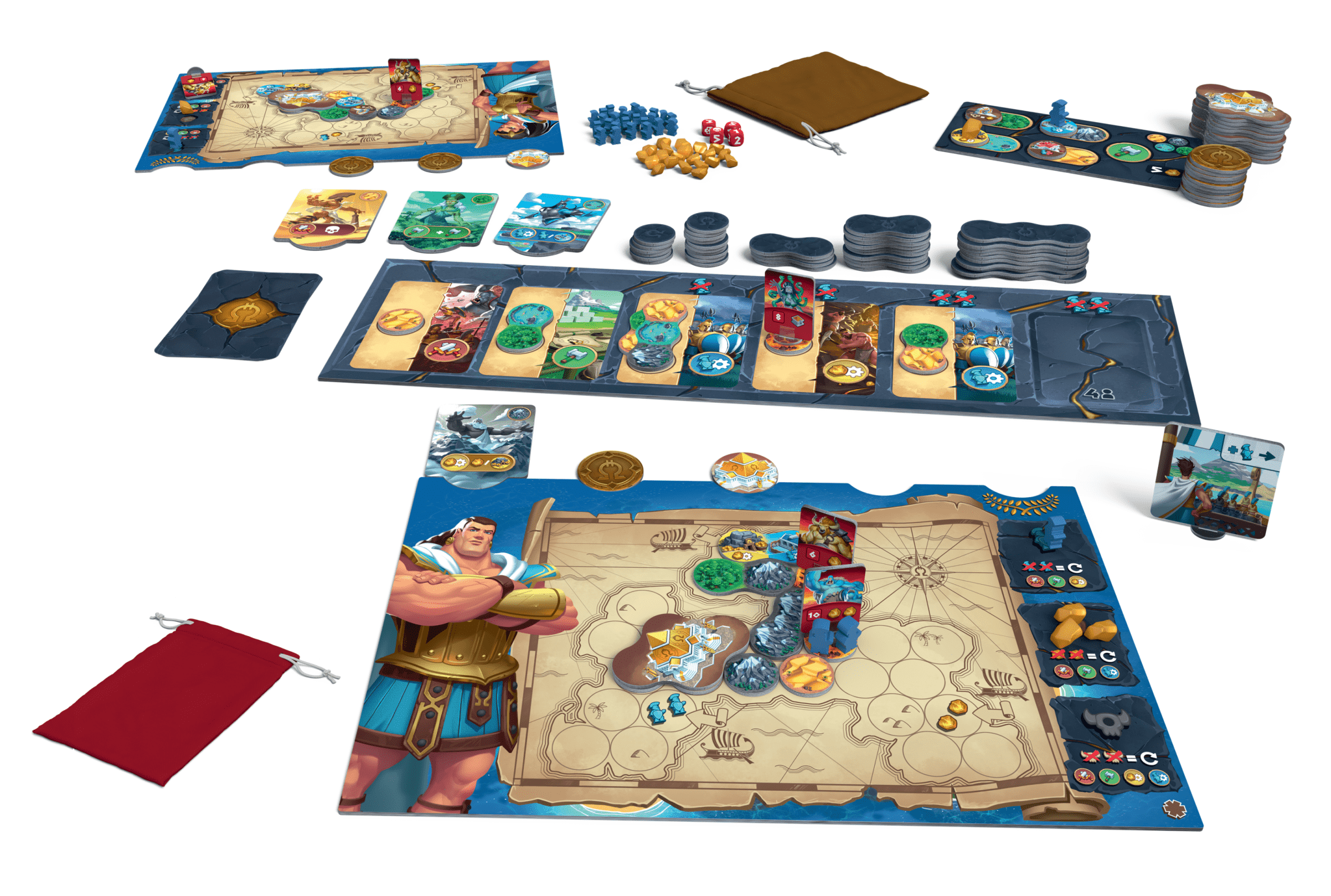 Orichalcum (formerly known as Orichalique) is a race against your opponents. Whoever is the first to collect 5 Victory Points above their board and eliminate all Creatures on their island will be the winner! There are three ways to earn victory points: draw the attention of Titans, erect Temples and forge precious Orichalque medallions – that legendary metal that only the Atlantes know how to extract.
Sobek 2 Players: Treasures of the Pharaoh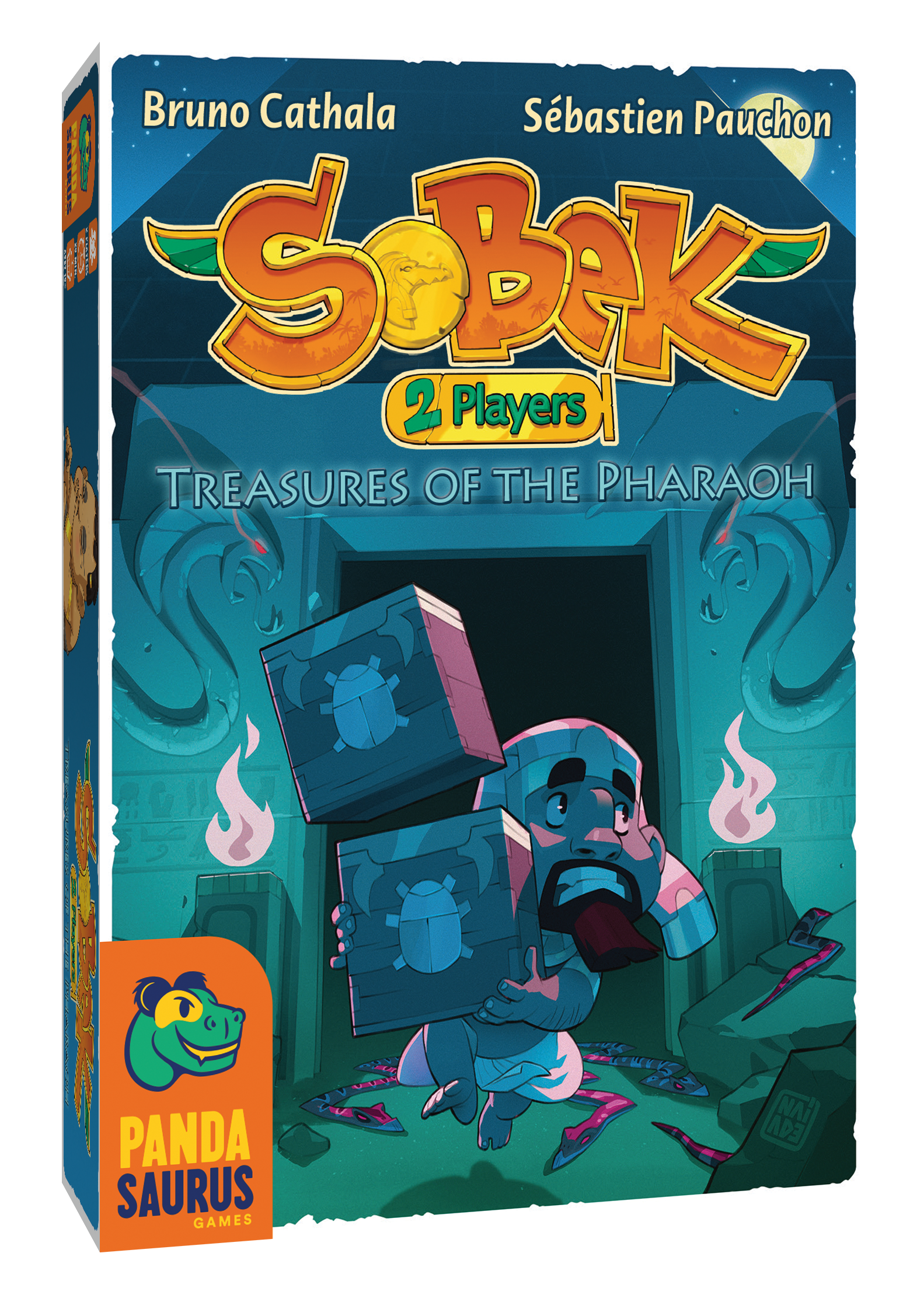 2 players
Ages 10+
30 min
MSRP $14.95
Release date: Q4 2022
Requires Sobek: 2 Players to play
This expansion introduces new, highly coveted Pharaoh tiles on the Market board. These extraordinary items obviously shine with their value, but also with their flexibility as they can be included in either of the two types of goods that they depict. However, they are a direct source of corruption!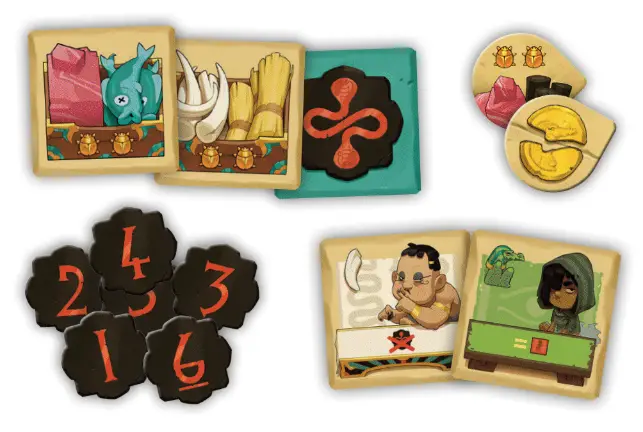 There are also new Character tiles that tie in with the Pharaoh tiles and 2 new Pirogue tokens, both of which are sure to enrich your Sobek: 2 Players experience.
The LOOP: The Fur Brigade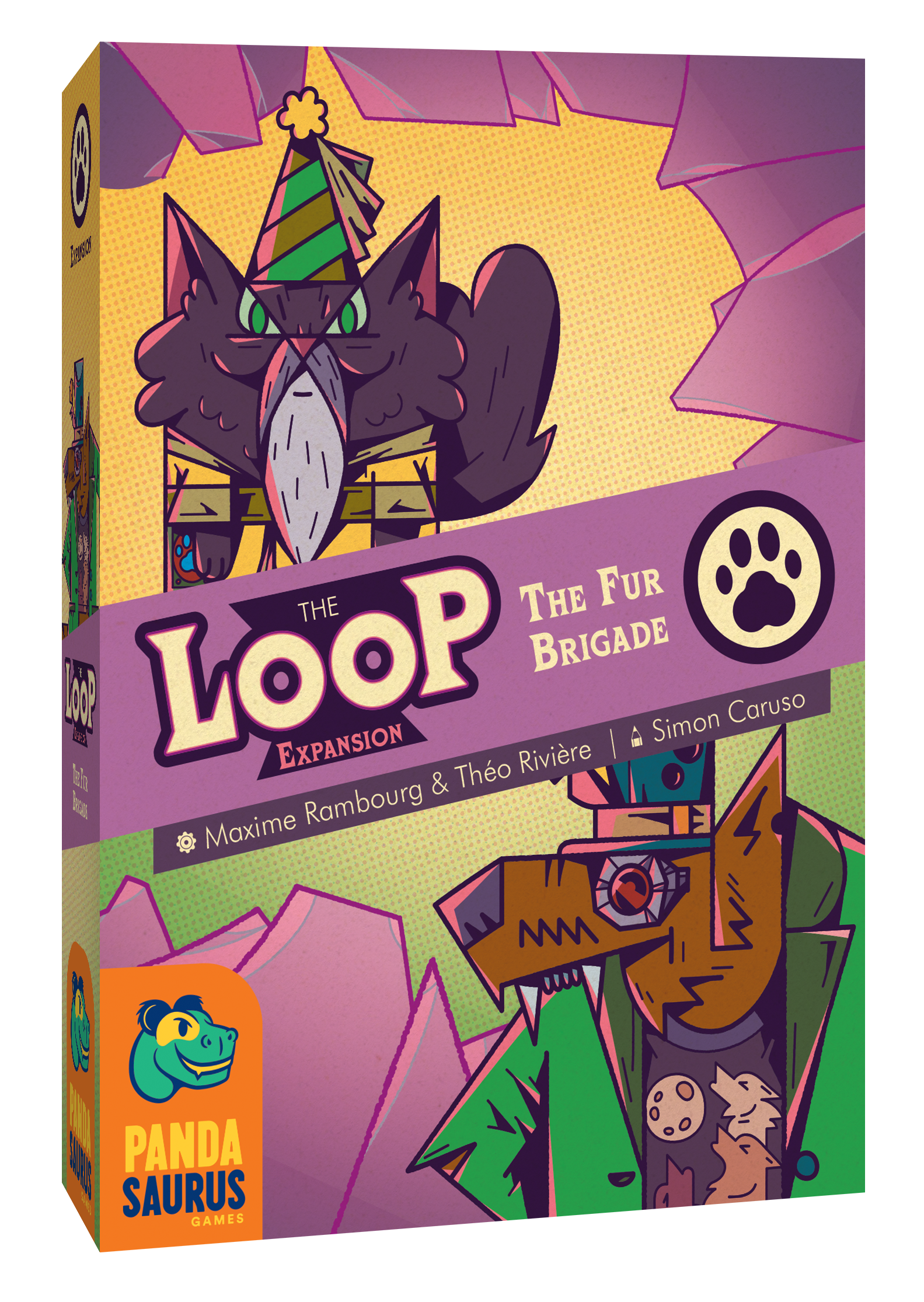 1-4 players
Ages 12+
60 min
MSRP $19.95
Release date: Q4 2022
Requires The LOOP to play
In this new expansion for The LOOP, we're bringing the legendary Fur Brigade back together again! Play as Catruman the Black, king of the catgicians and Arsène Lupus the were-gentlewolf to go scratch at Dr Faux's door.
We're also introducing the Charcoal 14 Tele-travel Micro-stations! Leave the Charcoal 14 black cubes around the board and spend them to transport directly to that Era. New Artifact cards are included and we introduce a new card/"Dimension" type — the Voidhole Dimension provides powerful actions but are removed from the game after use.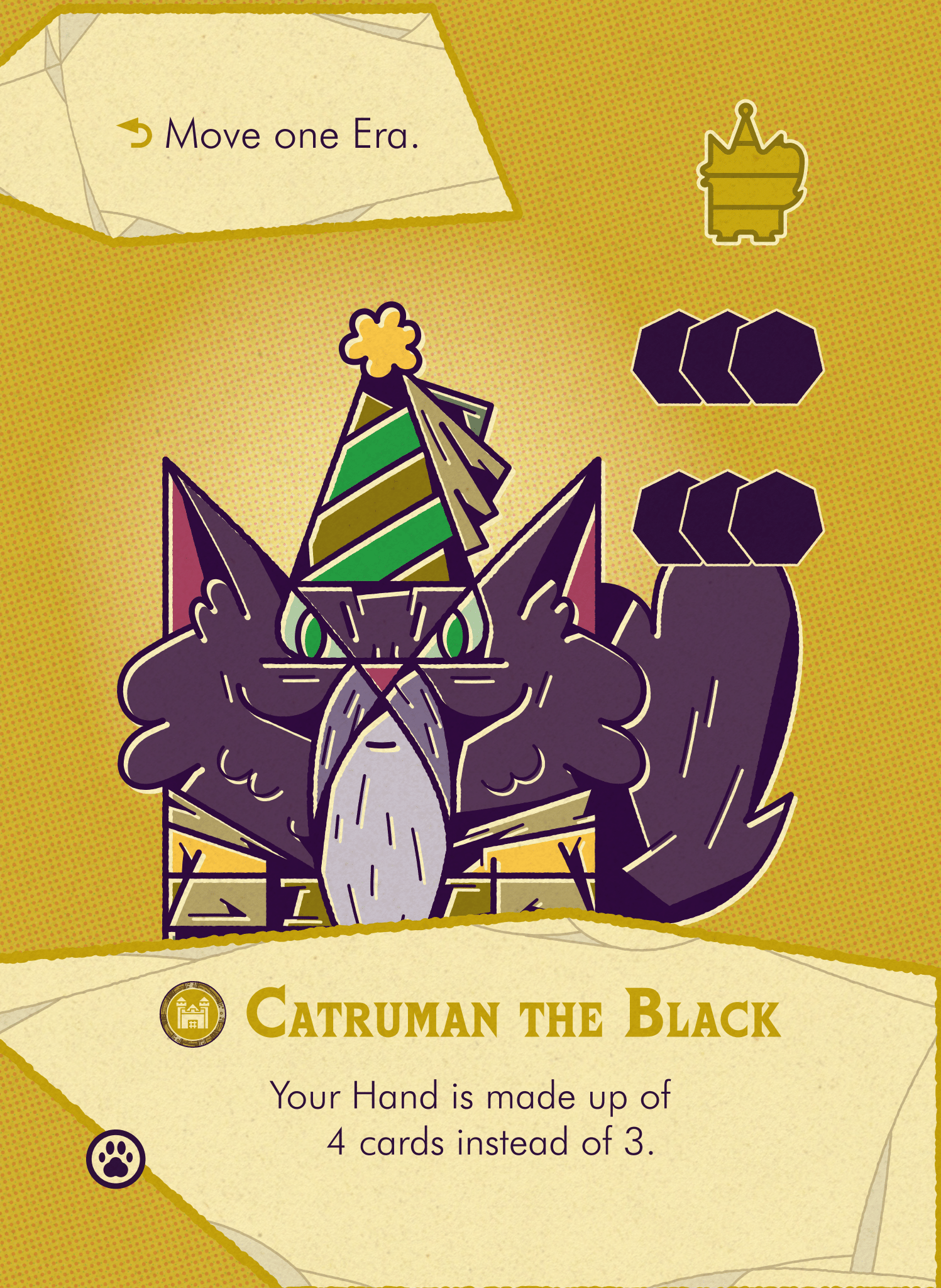 Images via Pandasaurus Games
Have strong thoughts about this piece you need to share? Or maybe there's something else on your mind you're wanting to talk about with fellow Fandomentals? Head on over to our Community server to join in the conversation