After the announcement last month of Elder Scrolls: Call To Arms, the first ever adaptation of Bethesda's classic fantasy series to the world of tabletop wargaming, fans have been waiting for a glimpse at the figures that would help them recreate the epic battles of Tamriel. Now the wait has ended, and the fearsome forces of Skyrim's have been revealed…in glorious 32mm form.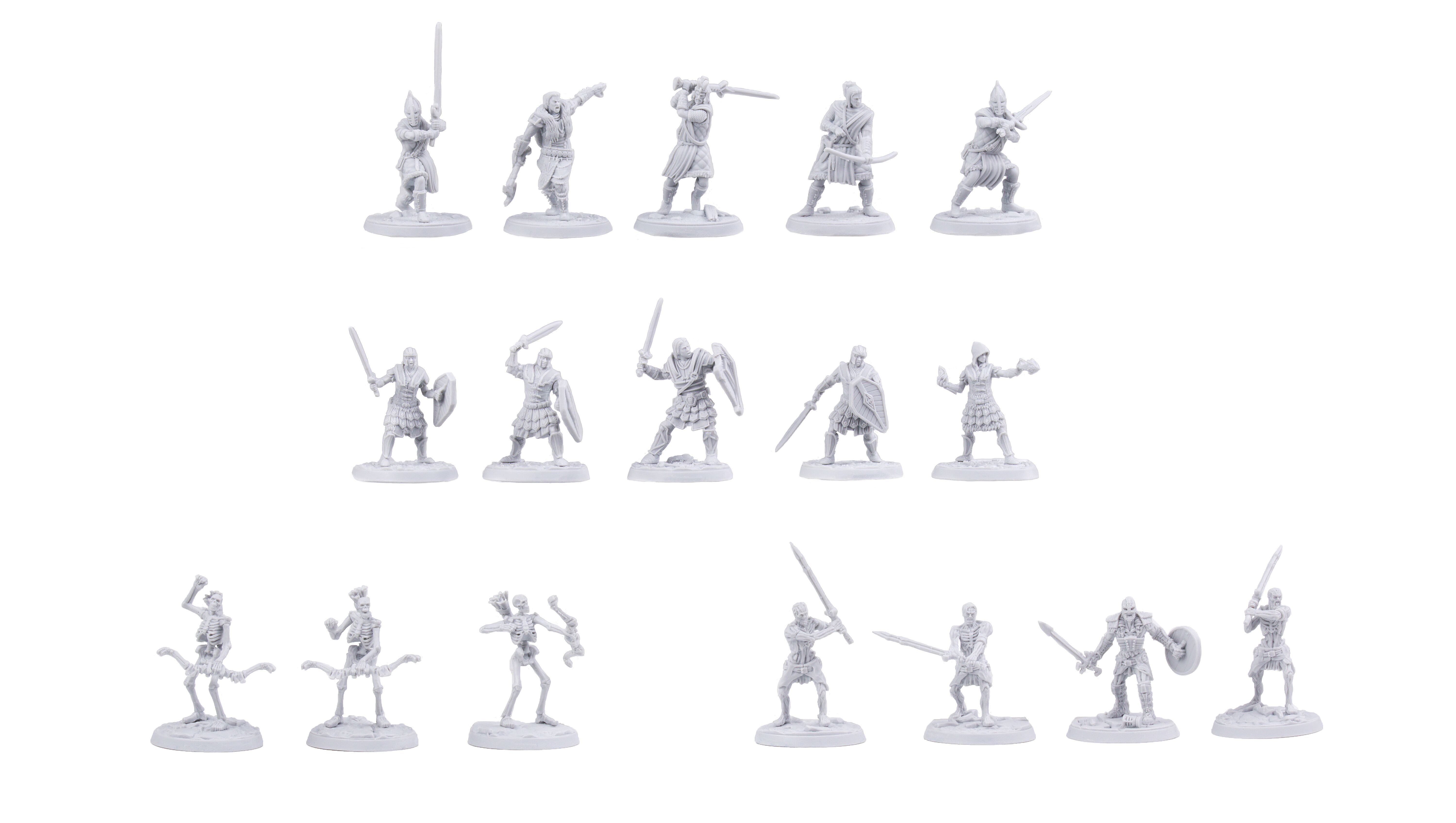 Set to release Christmas 2019, these figures will be part of the Elder Scrolls: Call To Arms 2 player starter set. The core of the set are the figures of Imperials and Stormcloaks that will battle for the future of Skyrim. It also features the fearsome undead Draugr and re-animated skeletons that inhabit the frozen land's many crypts and barrows waiting for players to wake them from their sleep. Highly detailed and ready for painting, the figures will be fully compatible with future releases of the game as well as the single-player game focused around the Dragonborn and their companions.
The Imperial Legion draws its power from organisation and strategy, not individual power. But that doesn't stop great warriors like Legate Rikki (center) from standing out on the battlefield. They also can field spellcasters like Marcurio (far right), an advantage over the mage-skeptical Nords.
---
While we still await the reveal of the faction's leaders, Ulfric Stormcloak and General Tullius, model painters and wargamers can start planning their paints as they look forward to the winter. Keep an eye on The Fandomentals as we find out more about The Elder Scrolls: Call To Arms
Images courtesy of Modiphius