Today, Marvel has announced the return of ROMANCE! The new romance track, Love Unlimited kicks off today with "Ms. Marvel & Red Dagger". Love Unlimited is set to release new issues every Thursday and features fan-favorite characters including Ms. Marvel, Hulking & Wiccan, and more. The exciting full line-up and creative teams can be found below.
·       LOVE UNLIMITED Synopsis: Romance and heartbreak! Tension and drama! Angst and elation! Love Unlimited has it all! This Infinity Comics series dives deep into the lives and loves of some of Marvel's most swoon-worthy characters and relationships!
"Ms. Marvel & Red Dagger – 6-part series launches on June 9
·       Synopsis: Ms. Marvel and Red Dagger have shared a kiss…but not their secret identities! When they team up to investigate a series of relic thefts, the chemistry is off the scale. Will they find the courage to take off the masks and give love a chance? 
·       Creative Team: Nadia Shammas (Ms. Marvel: Stretched Thin), Natacha Bustos (artist), Alanna Smith (editor) 
VIV VISION
·       Synopsis: Teen synthezoid Viv Vision has long been unlucky in love. But when she's swept along on the world's strangest first date by a girl who makes her feel like she's malfunctioning, her fortunes may be about to change… 
·       Creative Team: Marieke Nijkamp (Hawkeye: Kate Bishop), Federico Sabbatini (Moon Knight, Dr. Aphra), Alanna Smith (editor) 
MILLIE THE SPY
·       Synopsis: Millie Collins' ultra-glamorous, jet-setting lifestyle is the perfect cover for S.H.I.E.L.D.'s most recent recruit! But when she butts heads with her new partner, sparks fly in an all-new adventure featuring one of Marvel's most iconic romantic heroines. This will be Millie's first starring role since 2009's Models Inc.
·       Creative Team: Stephanie Phillips (Harley Quinn, Sensational Wonder Woman), Nick Roche (Death's Head, 2020 Machine Man), Annalise Bissa (editor) 
X LOVES OF WOLVERINE
·       Synopsis: Logan's mutant healing factor has saved his life countless times, but it has never healed his heart!  And as Wolverine plunges into perhaps the greatest romance of his long life, he will have to risk it all! 
·       Creative Team: Sean Kelley McKeever (Spider-Man Loves Mary Jane), Diogenes Neves (Gambit, Avengers & Moon Girl), Mark Basso (editor) 
·       HULKLING & WICCAN
·       Synopsis: Continuing the story from the hit Infinity Comic HULKLING & WICCAN: POSSIBILITIES! Still reeling from an alternate reality where they fell in love with other people, Hulkling & Wiccan are shocked when Hulkling's alternate-reality ex-boyfriend shows up on their doorstep! And unfortunately for the rattled newlyweds, Goebig the space pirate needs their help badly… 
·       Creative Team: Josh Trujillo (Dream Daddy vol. 1, Love Machines), tokitokoro (artist), Alanna Smith (editor)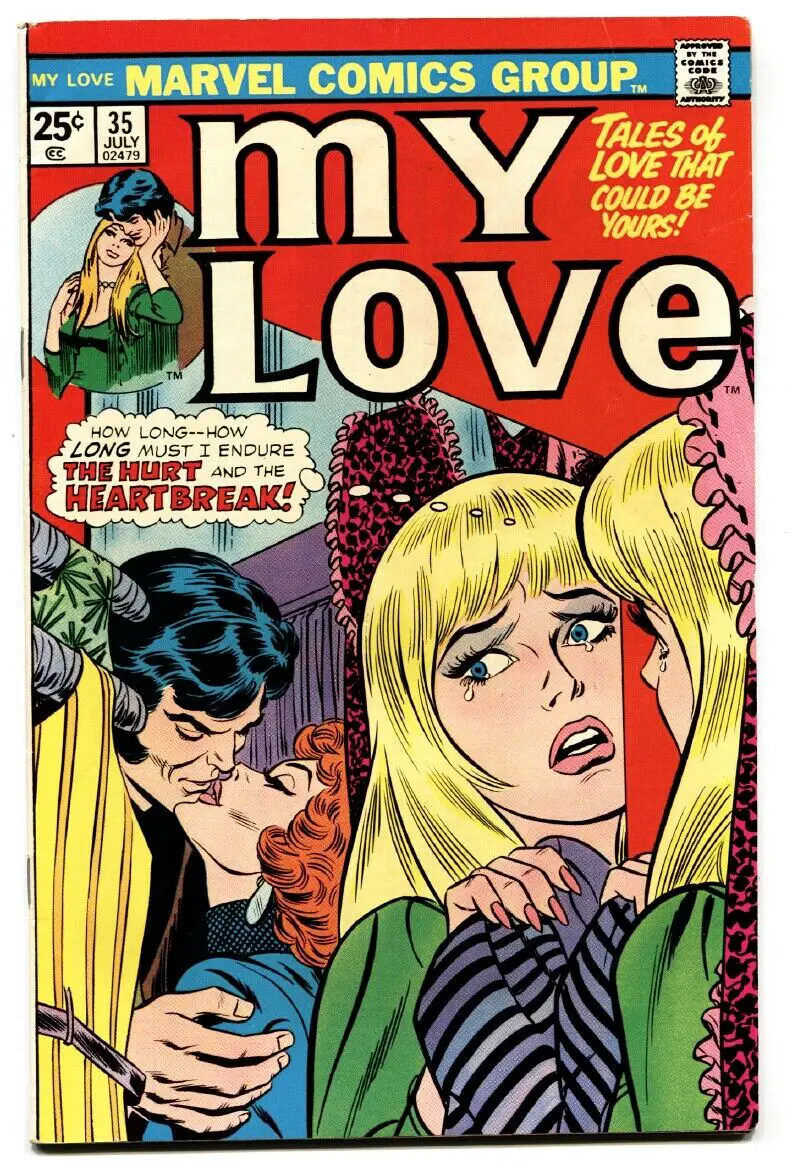 Marvel's romance line was a staple of the publisher for decades, created from the minds of Joe Simon and Jack "The King" Kirby himself (yes, the same guys behind Captain America). Notable series from the line included Love Romances, Our Love Story, Patsy Walker (who eventually came to be known as the hero Hellcat), and Millie The Model. The latter was one of the longest running titles at Marvel, lasting from 1945 (under the banner of Timely) until 1973. She was created by pioneering comics creator Ruth Atkinson and defined by Dan Decarlo, who would later make his name at Archie Comics as the creator of Josie and the Pussycats and Sabrina the Teenage Witch.
Images via Marvel Comics
Have strong thoughts about this piece you need to share? Or maybe there's something else on your mind you're wanting to talk about with fellow Fandomentals? Head on over to our Community server to join in the conversation!