Constant reinvention is the name of the game in modern board games. Wholly new ideas are rare, if not totally impossible to find, and the designers pushing the limits are often the ones who can most easily take a well-worn concept and reinvent it in a new and exciting format. Take, for example, Gears, a new Kickstarter from Jack In The Box Games set in their Rockyclouds universe. This game takes one of the most popular formats in gaming, the deck-builder, and adds new mechanics to turn  traditionally slower, more strategic gameplay into something fast paced and exciting for two players.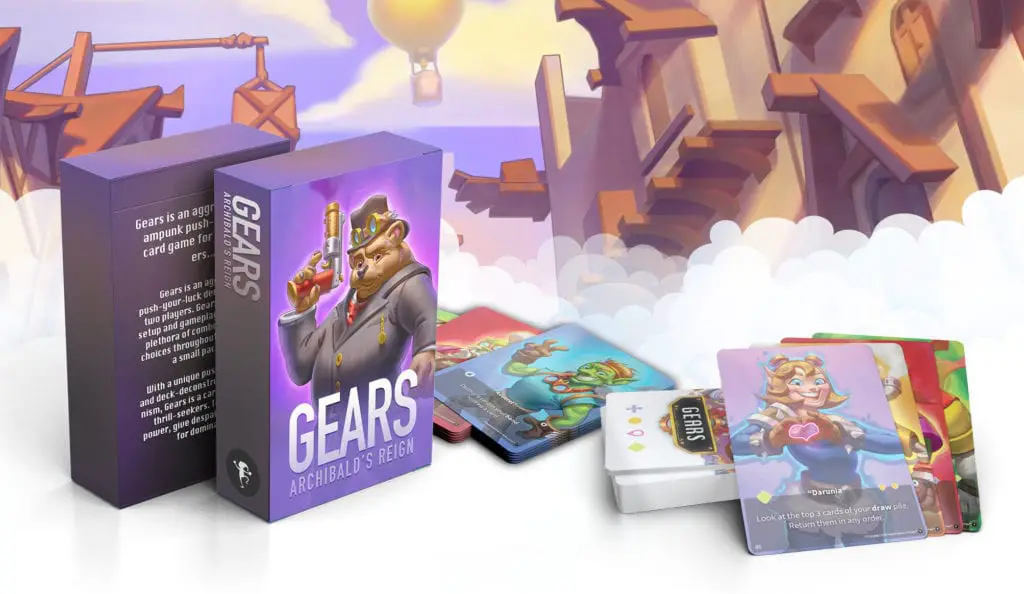 The setting, previously seen in Jack In The Box's card drafting game Racers of Rockycloud, is a colorful steampunk fantasy universe filled with goblins, robots, and fancy bears wielding revolvers. In addition to standard mechanics where you hire your crew and create combos, it also adds a push-your-luck mechanic that increases the stakes of the game, as well as a deck destruction mechanic that allows players to more rapidly change and adapt their deck as each game goes on. There are five pre-made decks, each available individually as well as in "trilogy" boxes of three, each containing a combination of seven different gameplay styles  with lots of room for customization and strategy. The decks are also all compatible, so you can easily mix and match as much as you want.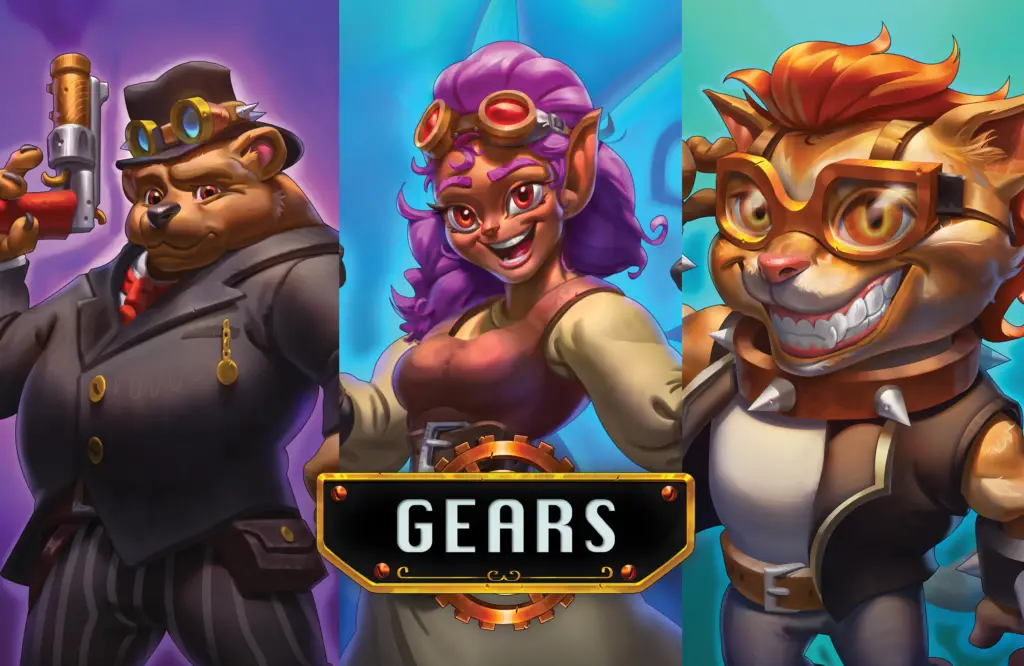 There's some really cool mechanics to this game, as well as a sense of fun and imagination in the art that is always a big plus in card games. You still have a little bit of time to back the game on Kickstarter, so get in while you can! And pay attention to The Fandomentals for all the latest in board game and Kickstarter news.
Images courtesy of Jack In The Box Games