Remember when I said we'd have a special announcement to make about Clexacon? Well, here it is! I finally get to share some super exciting news with you folks! Super duper top-secret special security level exciting, so best get ready!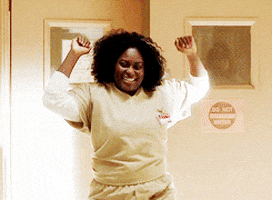 As you may or may not know, there will be a con next year entirely devoted to LGBT women in media called Clexacon, in honor of the epic romance between our beloved Clarke Griffin and Lexa kom Trikru from The 100. (There's also the small, fandom oriented TGIF/F con next year that I just found out about. F/F cons for everyone!) Anyway, I want to squee like a fangirl every time I think about it. 2k16 is horrid so far, so here's to LGBT women focused cons next year to look forward to!
You know what's going to be even better? And you're hearing the news from us first, people: there's going to be a special event at Clexacon, a Spashley Reunion!
That's right, Gabrielle Christian and Mandy Musgrave are going to be reuniting on stage to talk about all things Spashley! They'll talk the show, behind the scenes, what Spashley means to them now, fandom interactions, favorite moments. Like, I said, all things Spashley. Plus a Q&A. Oh, and they'll be there the whole weekend, signing autographs, doing photo ops, generally being cool and fun and fandom-accessible, so you know, you should come. Did I mention this is going to be awesome? It is. *fangirl screaming*
"As always, I'm thrilled to be reunited with Mandy. We have such great chemistry, and she truly brings out the best in me. What a gift for us to share this reunion with our most supportive community."—Gabrielle Christian
For those of you who don't know, Spashley is the fandom name for the relationship between Spencer Carlin and Ashley Davies, two female protagonists from the TeenNick show South of Nowhere. It's an older show—it's three seasons ran from November 2005-December 2008—but even for now it's handling of Spencer and Ashley's relationship is revolutionary. Here's a spoiler alert you'll all appreciate: none of the LGBT women die. WHAT.
Crazy right? It's a f/f ship with a happy ending, guys. Seriously, go watch it. Each episode is only about 22 minutes long, so I suggest a binge watch is in order! (I know that's what I'm going to be doing in the next few days, might as well join me).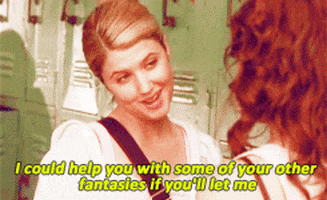 Spashley has meant so much to so many people over the years, and both Gabrielle Christian and Mandy Musgrave are excited to come to Clexacon and meet the lovely fans who have derived so much joy from their relationship. Having them at Clexacon is going to be super amazing, so you should all come and join us! I will be going (hells yeah!), and Kylie might join me, so you know it's going to be supes awesome.
Want even more reasons to come? Clexacon is a con entirely devoted to LGBT women in media. It's about celebrating the LGBT women we know and love, engaging in conversations about what has been done poorly and what can be done better. It's about helping you all learn how to create your own media with LGBT women, whether it be fanfiction or vlogs, or someday writing your own screenplays. Yes, there will be Clexa (so much Clexa), and also so much more. I encourage all of you, if LGBT women in media is your jam, come to Clexacon. You'll get to see a Spashley Reunion!
"It's such a treat that we are able to share this experience with our girls! Extreme fetish video Shitting girls on the toilet and outdoors. Domination Scat mistress shit face slaves. All videos can be watched site ScatNude.com There are many categories on the site: Amateur Scat, BDSM Scat, Ebony Scat, Group Scat, Japan Scat, Lesbian Scat, Mature Scat, Scat Movies, Scat Sex, Scat Slave, Solo Scat, Toilet Scat. Have fun watching. The LGBTQ's loyalty to our show and personal careers have been such an honor over the years. I also feel that now, more than ever, is a time we must come together. I am especially grateful to Clexacon for providing this safe space for us to unite and share our love and compassion with one another."—Gabrielle Christian
It will be taking place March 3-5, 2017 in Las Vegas, NV. As a reminder, Early Bird tickets go on sale on Tuesday, July 5th at 8am Pacific time. Get your tickets here!
Don't forget to come to Clexacon. It's going to be a party!
---
Images Courtesy of The N and ClexaCon