Dire Wolf® announced today that the next installment in the award-winning CLANK! tabletop board game franchise, CLANK! Catacombs, will be coming to Friendly Local Game Stores later this year.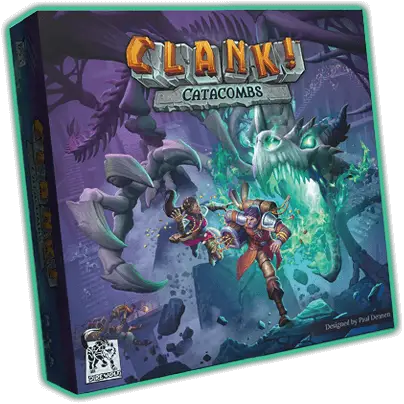 From series creator Paul Dennen and the team behind the award-winning Dune: Imperium, CLANK! Catacombs brings a new twist to the hit line of CLANK! deck-building board games: rather than a single dungeon to plunder, the map in Catacombs is built as you play with a series of modular tiles that are revealed as you find your way through tangled passages in search of treasure.
Who knows what awaits in the depths below? Each play session presents a unique board that grows and changes as you explore, and fun new mechanics like Ghosts, Portals, and Wayshrines are sure to challenge even the most cunning thieves!
From the publisher:
Leave the board behind with CLANK! Catacombs, a stand-alone deck-building adventure!
The catacombs of the skeletal dragon Umbrok Vessna are mysterious and dangerous. Portals transport you all around the dungeon depths. Wayshrines offer vast riches to intrepid explorers. Prisoners are counting on you to free them. Ghosts, once disturbed, may haunt you to death.
Each trip into the catacombs is unique, as you lay tiles to create the dungeon. You can play using only the all-new Dungeon Deck, or include cards from previous CLANK! expansions.
Find your fortune (and escape the dragon!) in CLANK! Catacombs.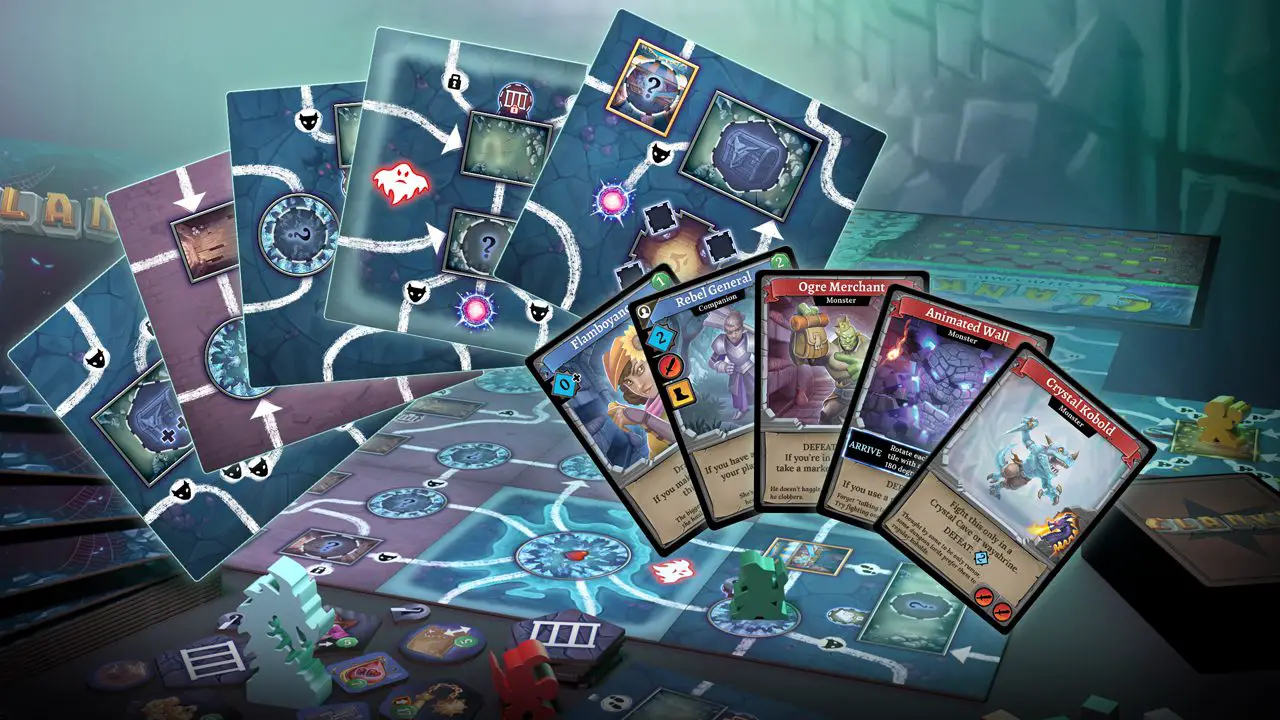 Everything you need to play Catacombs comes inside the box, making it the perfect entry point for new players looking to test their burglarish wiles. But for seasoned CLANK! fans, Catacombs is compatible with existing expansions for the original game, and brings a whole new way to enjoy your favorite deck-builder.
CLANK!
CLANK! Catacombs will be available for pre-order from Dire Wolf and Friendly Local Game Stores later this year.
Images via Dire Wolf
Have strong thoughts about this piece you need to share? Or maybe there's something else on your mind you're wanting to talk about with fellow Fandomentals? Head on over to our Community server to join in the conversation!