The CW does not have the best reputation in the wlw community. Ever since the Clexa debacle, the LGBT corners of fandom have watched, rightly or wrongly,  with apprehension as queer characters have been introduced in shows like Legends of Tomorrow, Black Lightning, and Supergirl. But that may change with the new show coming to the Arrowverse. That show, Batwoman, may turn out to be the CW's gayest show yet.
Variety has announced that the show, based on Batman's cousin Kate Kane, will be produced for the 2019 season. Not only will DC's most prominent lesbian hero finally star in her own show, she would also be the first out LGBT character to lead a live-action superhero program. But DC is not letting history alone carry the show. They've also recruited ex-Vampire Diaries showrunner Caroline Dries to fill the same role on Batwoman. Dries, who shares Kate Kane's lesbian identity, is no stranger to superheroes or DC thanks to a stint on Smallville. But the good news doesn't end there. While we were still reacting to the big announcement, the sound of air-horns filled the air as the other show dropped. Not only will a lesbian be running the show, but it will likely star one as well. TVLine has revealed that the casting call for Kate Kane is specifically looking for a lesbian actress. The producers are looking for a woman aged 25-29, open ethnicity, to play the Jewish ex-West Point cadet.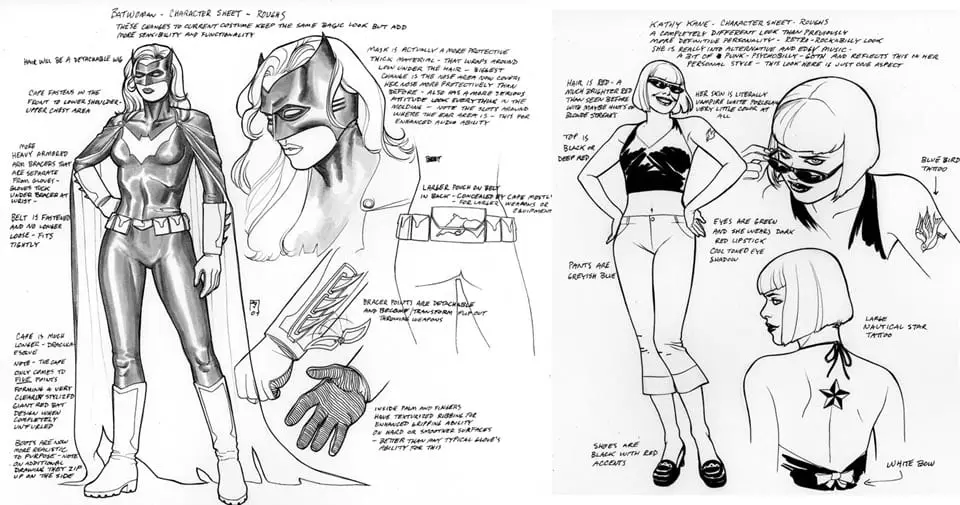 Batwoman has been around since the 1950's, conceived as an attempt by DC to battle the homosexual undertones of the Batman comics. But the character most people think of as Batwoman is Kate Kane, who debuted in the 2006 maxi-series 52 as an ex of GCPD detective Renee Montoya. She would go on to be both DC's first lesbian title hero and one of the most prominent Jews in comics. After stints in group books and a run in Detective Comics, Kate finally got her own book in 2011 as a part of the New 52 relaunch. While that book ended in controversy, due to not only editorial refusing to let her marry her fiance but also because of the second creative team's narrative decisions, she has since been a major part of 2016's DC Rebirth storyline as well as a protagonist in the DC Bombshells Elseworlds book. Unfortunately, her latest book was cancelled as well, though this time due to low sales and thankfully not anything else.

Batwoman's inclusion in the Arrowverse will be her first live-action portrayal, following her animated portrayal in Batman: Bad Blood (where she was voiced by Yvonne Strahovski). Her ex Renee Montoya has appeared on Gotham and is due to appear in the upcoming Birds of Prey film. Her ex-fiancee Maggie Sawyer "appeared" in Season 2 of Supergirl, where she was played by Floriana Lima. Batwoman will first appear in a crossover event with the four other Arrowverse shows before appearing on her own program, if the CW picks it up. The show will be executive produced by Geoff Johns, ex-DC Entertainment head, Flash producer and one of the modern Kate Kane's original creators, along with the team from Berlanti Productions (Black Lightning, Riverdale). 
---
Image courtesy of DC Comics