The first collaboration between Arcane Minis and Forever Stoked Creative launched on Kickstarter today. Aldarra– the sky soaring combat-forward 4X game from Arcane Minis- comes to Kickstarter, is the third Kickstarter from the bespoke miniature makers. The game will feature airship battles represented by detailed miniatures, which the Kickstarter offers as part of the core game or optional for 3D printers.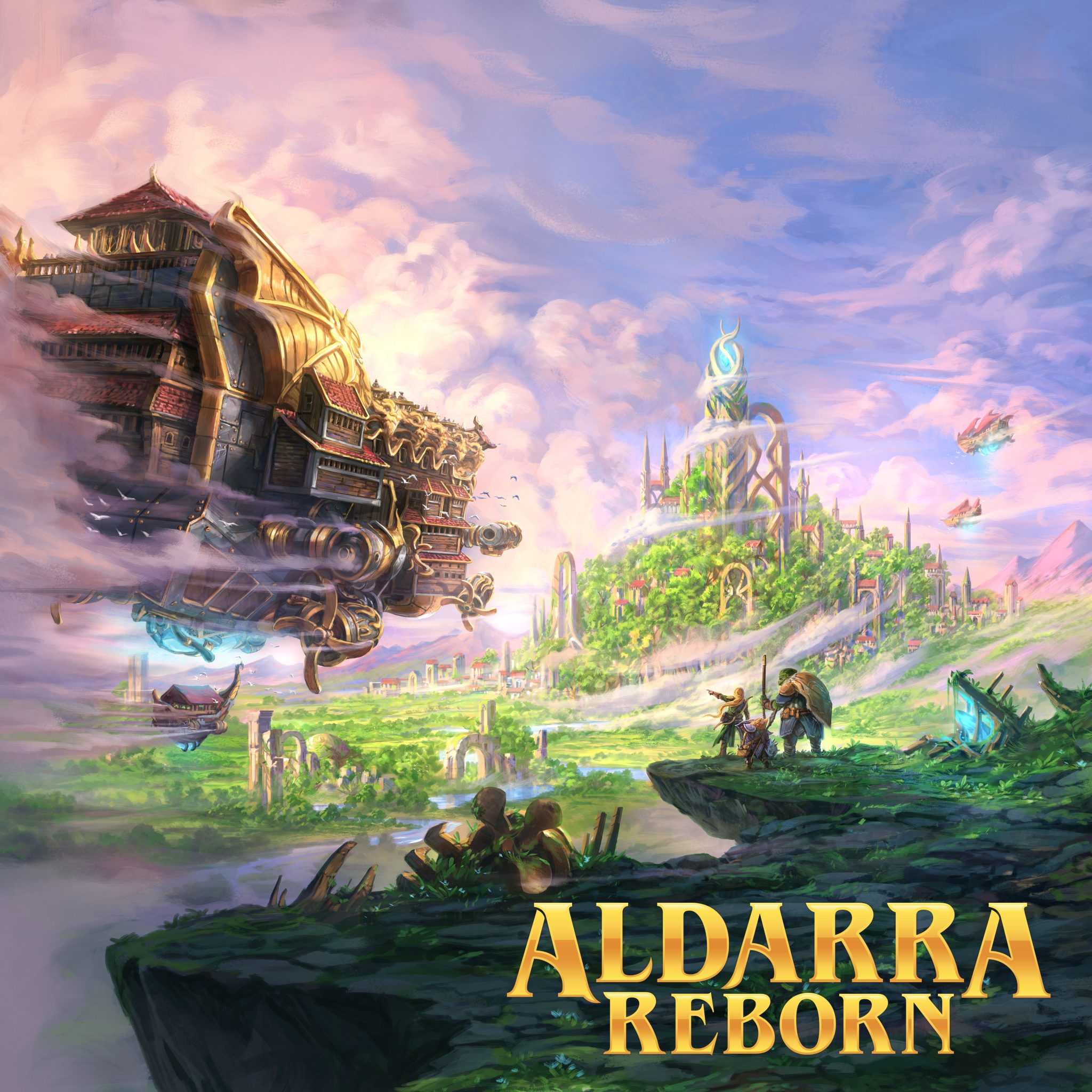 Welcome back to the vibrant world of Sordane – a massive and sprawling setting of diverse nations, cunning crime syndicates, bustling economies, and adventure everywhere! Lost more than 300 years ago to a powerful convergence storm, Aldarra has once again become habitable. Nations from all over Sordane's largest continent, Bordair, are rapidly arriving to seek prosperity!
Aldarra is the culmination of years of previous work in word building and miniature design from Arcane Minis, known for their beautifully-detailed models for 3D printing tabletop role playing game miniatures. This new project expands on the success of Arcane Mini's two previous kickstarter campaigns, both of which also centered around stunning airships sailing through the skies of Sordane. Arcane Minis has designed Aldarra so that those with 3D printers will be able to print the game's beautiful airship miniatures from the comfort of their own home.
"It has always been a goal of ours, as a company, to expand beyond just STLs and RPG content. While we love doing that, we wanted to create an epic experience with your friends that you could play during game night and get your airship-fix! "
– Benny McLennan, Arcane Minis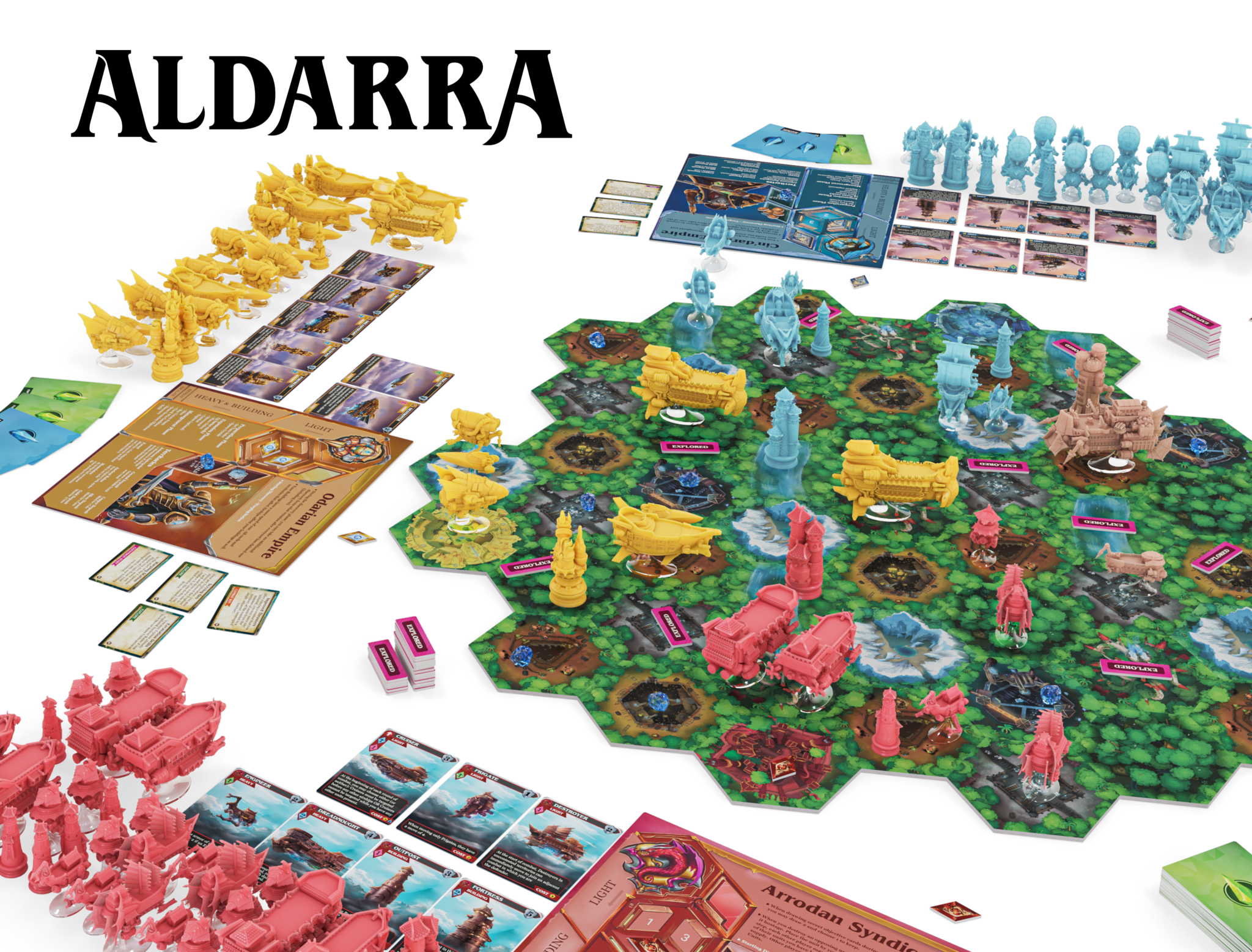 Aldarra is the first collaboration between Arcane Minis and game design agency Forever Stoked Creative (Shadowed Kingdom, Life Siphon). This new collaboration is a return to childhood favorites, for Forever Stoked founder, Matt Fantastic.
"I've always loved dudes on a map games. From my childhood playing Diplomacy, Risk, and the Gamemaster Series. What we wanted to do in Aldarra was take that classic vibe with tons of plastic minis and buckets of dice, and filter it through a modern design sensibility, while keeping the focus on just smashing each other all game. Something like Twilight Imperium (one of my all time favorite games), the focus is on the totality of empire building, and frequently fighting as little as possible is a great strategic choice. With Aldarra, we have that stuff in the mix, but combat is the major focus. Instead of 4x, we're more like xxxX!!!"
-Matt Fantastic, Forever Stoked Creative
3-4 players
Playtime between 90 – 180 minutes
Images via Forever Stoked Creative
Have strong thoughts about this piece you need to share? Or maybe there's something else on your mind you're wanting to talk about with fellow Fandomentals? Head on over to our Community server to join in the conversation!